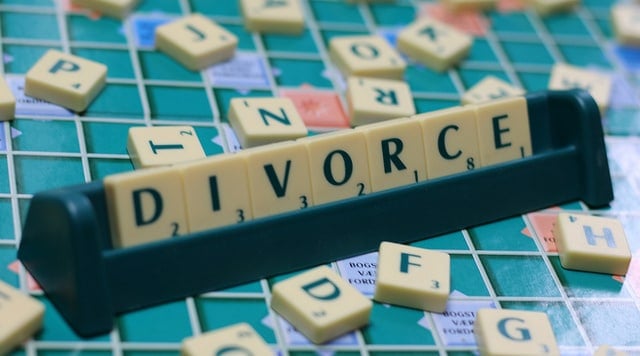 by Doug
As I was getting the mail out of our mailbox recently, our next-door neighbor, Dave, pulls up onto his driveway, gets out of his car and saunters over to me.  As he approaches, he says, "I don't know if you've heard…but Pat and I are getting a divorce and we're selling our house."
I think my jaw hit the ground.
I said, "You've got to be kidding me! I'm shocked and so sorry to hear that."
He replied, "Yeah, we just don't have anything in common anymore.  We've been together for 42 years and married for 36, and we just drifted apart…" (It was evident that this wasn't a mutual decision and that he was the one who was driving the breakup.)
After a few more minutes of discussion, our conversation ended and I scurried into the house.  I immediately told Linda and the shocked expression on her face was quite evident as well.  Her very first question was, "Is there another woman?"
I said, "I don't know, but I doubt it.  Who would want Dave?" 
It turns out I was very wrong.
Dave and Pat
Dave and Pat have been great neighbors of ours for a little over ten years.  They are a very outgoing, friendly, caring, helpful couple.  But they also could be a little irritating at times.  Both are the type who are often just a bit too happy.  You know the type. The loud, bubbly type who hysterically laughs at things that aren't that funny – which comes off as being somewhat fake. 
Dave also seemed to talk about only three subjects: Tattoos, guns (he's a competitive shooter) and their dogs.
Dave also has a way of turning every conversation back to be about him.  As an example, Linda just had her knee scoped, and Dave asked her how it went.  Linda replied simply by saying, "Pretty good."   Rather than asking any further questions for clarity or how she was feeling, etc., Dave instead went off on a 10-minute spiel about his own knee operation experience.  He does that sort of thing all the time.  (A bit of narcissism perhaps?)
I'm sure that there are things about Linda and I that annoy them as well.  But all in all we got along great.
Some of the Signs
Anyways, we had noticed over the last several months that there were changes that were going on with them.  For starters, they weren't hanging out on their deck like they used to.  Every evening Dave would to sit in his Adirondack chair with a drink, a laptop and a cigar – for hours, while Pat would read a book or work on one of her craft projects.  Now, they seemed to just come home from work, close their garage door and stay in for the night.  Linda and I had often wondered aloud about what the heck was going on with them.
The biggest changes we saw were with Dave.  Over the last year or so, he'd gone from having one tattoo on his shoulder that he has had for years, to the point where he now has a "sleeve" on both arms.  He was so proud of his tattoos that he didn't think twice about ripping his shirt off on Easter Sunday and showing my daughters – and anyone else who would take notice.  He also wore "wife-beaters" virtually every day – and everywhere – to show them off. (midlife crisis, perhaps?)
The other thing that I noticed with Dave is that no matter when you talked to him – morning, daytime or nighttime – you could smell alcohol on his breath.  And on the rare occasions that you didn't, he was never in a very good mood or the least bit talkative.
Also, on the weekends they would rarely do anything together.  Dave would go shooting, workout or run errands, while Pat would go off on her own, doing whatever it was she was doing. 
So, two weeks pass since my shocking encounter with Dave at our mailbox and neither Linda or myself had an opportunity to talk alone with Pat about what was going on.  Well, last Sunday Linda was out watering our veggie garden and Pat was out doing the same.  So, Linda went over and gave her a big hug and talked for quite a long time.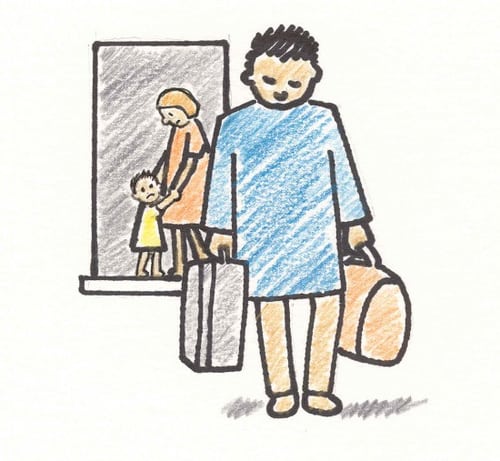 Here's what we now know…
Obviously, the "we don't have anything in common anymore" line was a load of crap.  Dave met a 30-something waitress while on a work-related trip to Phoenix a year or so ago.  They've been communicating ever since via text and Facebook, and he's made a few additional work trips out there as well. 
The other woman has two young kids and lots of tattoos.   (There's no doubt that the tattoos were the common thread that brought them together.  Dave would often approach other people in bars and breweries who had tattoos and strike up a conversation.) Is being a 58-year-old step dad in the cards? 
Pat also thinks that he has some sort of a relationship with a  woman who lives locally as well.  Though the details on this person are still a bit fuzzy.  (More info to come perhaps?) 
Dave is carrying on as if everything is hunky-dory and that they're going to be friends after the divorce.  Pat says, "To hell with that!"
Their adult kids are pissed off and refuse to talk with Dave.
Dave is indeed an alcoholic and often self-medicates with other prescription drugs.  He is also ADHD.   I would think that as a quality control engineer, he must be a fairly high functioning alcoholic.  (Or the quality of the products where he works – suck!) 
Dave is very self-centered. (We already knew this!)
Pat is moving into an apartment at the end of the month, while Dave is buying a townhouse closer to his work.  She will eventually move back to New York (Dave was transferred here ten years ago.)
They are sending their two beloved golden retrievers to live temporarily with their daughter and her husband in New York.
They had planned on retiring in a couple of years.  The impending divorce will destroy that notion.
I'm sure there is more that Linda relayed to me that I'm forgetting, but it sure seems like a familiar script that is being played out.
There must be something in the water!
The thing that is very curious to both Linda and I, is that on our 22-house cul-de-sac neighborhood, there have been 6 marriages that have experienced infidelity (including ours).  Four ended in divorce while the other two survived. 
Linda brought that up to me the other day and asked what the difference was between those who have made it and those who chose divorce.
We briefly thought about it and there was one very general  observation (as we don't know each circumstance intimately) that we came up with:
None of the couples that divorced tried to save their marriages after the infidelity was discovered. 
Either the betrayed partner decided that infidelity was a deal breaker, or the unfaithful person left the marriage. (3 of the unfaithful persons wound up living with and/or marrying their affair partners.  It still remains to be seen what Dave will do.)
None of these couples went to counseling.  They didn't stick around for several weeks or months to try and work things out.  Nothing.  They pretty much filed for divorce right away. 
Those that are still married (including us) put in the work, struggled and fought for their marriage.  And one thing that rang true in both instances…there was a strong woman who fought like hell for her marriage and wouldn't give up, while their dumbass husband was trying to figure their shit out. (This is not to say that it couldn't have been a strong man and a dumbass wife.  But in this instance, it was the other way around.)
This situation next door is not a pleasant one and it really sucks.  We hate to see our neighbors go – and another marriage end!
Photo credit:  Jesper Sehested