The arguments are on the table.  Are affairs based on fantasy or not?
By Doug
One belief that we have always held is that affairs start and flourish under the veil of fantasy, and that the whole relationship is over-romanticized.  You may or may not agree with this belief.
As I was searching for a post from the past for our feature this week, I came across a nice debate between some readers (between a betrayed and an unfaithful spouse) on this whole affair fantasy, romanticized relationship idea and thought it would make for a nice post. 
We'd be interested in hearing your point of view.
Point – Not a Fantasy. A fantasy is defined in the dictionary with words such as "hallucination" and "unreal"—my affair was quite real. I can't believe so many people buy into the word "fantasy" and relate it to affairs.
Hell, if my affair was more of a fantasy than the pain that I feel and the agony that I've caused my husband would just be a hallucination and unreal then. If my affair was just simply a fantasy, then I certainly would've conjured up MUCH better things to happen in my mind than all the confusion and pain that was involved while I was still with my affair partner!
Affairs are real–not a figment of the imagination. Real people, real lives, real hearts that got caught up in a relationship that was immoral.
The word people should use to define affairs is IDEALIZE. People idealize the person they're with and romanticize them and put them on a pedestal. Just as teens (or adults) do when they're first in love–people involved in affairs feel giddy and dream and believe wholeheartedly in all that's said and feel love for the other person.
Of course, betrayed spouses tend to minimize what their spouse felt for another person–a defense mechanism, somehow hoping to cope better because imagining that it was something real makes the heart ache even more.
I suppose that's how many people need to get through the aftermath of an affair–because truth hurts and drumming up fiction makes it all hurt just a little less. I don't know how a betrayed spouse can be told by their husband or wife that the affair meant nothing to them…that it was all just an illusion, or "fantasy,"if you will. How does that make it any better in the recovery? It really happened. The hell in the aftermath is real, so why isn't the affair??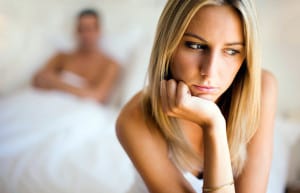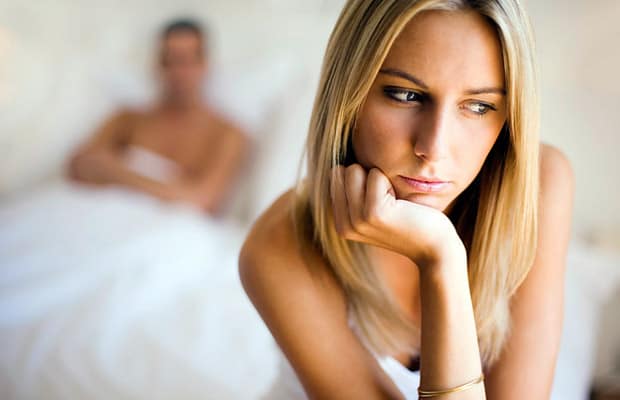 Counterpoint – Fantasy. I know "fantasy" might not seem like the most appropriate word but consider this – just because you felt the things that you did and said the things that you said – didn't make them real. They might have felt real at the time but that doesn't make them real.
The word fantasy is used by so many of us in this predicament because when you are in an affair, as many have alluded to, you don't have a "real" relationship. You don't see ALL of your affair partner – just what you choose to see. More importantly, just what they choose to show you.
When my husband was still in his "fog" (another word commonly used that is incredibly accurate) he waffled for a week or so not sure what he wanted to do. There was something about this OW that was pulling him in (and nothing about it was real). She had a bad life, he felt like a rescuer, she built him up, his love language is "words of affirmation" and all she did was tell him how awesome he was when he certainly wasn't hearing that from me at home…and the list goes on.
One of the light bulb moments that he had was a conversation that we had when I said to him, "Go. Do what you think you need to do. You obviously think that there is something real there. I know there's not. And it's sad that so many people's lives have to be turned upside down for you to figure it out. But go. And then call me and tell me how fantastic, and new and exciting your relationship is when you have to deal with who takes the garbage out and who cleans the toilet and who cooks and who does the dishes and who pays the bills and whose money goes to which bills, etc. You're living in a bubble. When you decide to officially make your relationship 'real' you tell me how many needs of yours she is actually meeting."
From everything I've read, heard and experienced, the biggest reason people have affairs is because someone comes along who starts to meet a need that their spouse wasn't meeting. They give them an ego-boost, they buy them presents, they spend quality time with them (uninterrupted by kids mind you, which is another unreal aspect of the "relationship"), they listen to their troubles and are there for them.
But it is built on a foundation of fantasy. Call it what you want – idealism, fantasy, a bubble. It's semantics. It's why almost all people who leave their spouses/partners for an AP eventually (usually w/in 6 months) go back to their spouses or just leave the AP. Because that "relationship" cannot survive in a world of reality.
The destruction that an affair creates is real. The underlying reasons we reach out to others inappropriately and have affairs may be real. But the foundation of what we think we have with that AP is by no means real.
Point – Not a Fantasy. For the sake of argument, let's say that it's a "fantasy" that you were living. You only chose to see your other man in the way you wanted. The good aspects. He only chose to show the good things about himself. Isn't that how all relationships start? Was your feelings for your husband in the beginning a fantasy?
The feelings are there. The emotions are there.
What you choose to do with them are not a fantasy. It was reality. It was unhealthy. He fulfilled needs you had.
The garbage wasn't a need you had in him. It wasn't a need you had in your husband when you met him. I didn't say I would love honor and take the garbage out, the day I was married.
This is the reality for us whether by our choice or not. I don't like the word any more than you in this case.
I don't believe that the relationship was "healthy" but that doesn't mean it wasn't real. Some people have real relationships in unhealthy ways.
Not all affairs are the same. My wife's was with a man from her past. How much more real can it be to still have a piece of their heart belong to someone else?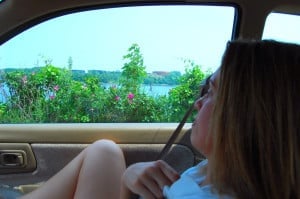 Counterpoint – Fantasy. I know the relationship was "real." And I absolutely agree that it is possible to have real, unhealthy relationships. Maybe that's a better way of stating all of this? Unhealthy.
I've known many cases that are like those of your wife, with people that we've known for years from our past. I still don't know that "real" is the best word to describe it. It happened. Between two real people. But I still feel that "fantasy" is the best word to describe whatever those two people think they had with each other. And honestly, in regards to situations like your wife the word "fantasy" still applies.
It always amazes me to think that people think they "know" someone just because they dated them 20 years ago (for example). Hello! 20 years has passed! You don't have a clue who that person is anymore! You think they are who you remember them being. You build them up in your mind to be everything that you loved about them when you used to know them. Hence, fantasy.
Yes, all relationships start by us only showing our good side. What we want them to see. But affairs exist by the two people involved always and only showing and giving what they want to.
As Linda said, "Being in a marriage exposes the real you, there is no place to hide your faults and be something you are not." In an affair, you are completely able to hide your faults and be something you are not – or something you think the other person wants or needs. Only when "reality" is forced on the relationship are truths exposed and the two people can see each other for who they really are. More often than not, it's not worth it and it doesn't work.
Also, I enjoyed your "garbage" analogy. And to an extent I agree. But think about this…when we promise to love, honor, and cherish, whether we realize it or not, it involves every last detail including taking out the garbage. If that is a need of mine, or a realistic expectation of mine, then my husband can honor and cherish me by taking on that task. That ends up showing love to me. It honors me. Being married involves the hard work of figuring out what my spouse needs from me and figuring out how I can do my best to meet those needs.
There you have it.  The arguments are on the table.  What's your opinion?  Are affairs based on fantasy or not? Please tell us below in the comment section.  Thanks!
BTW…We delve really deep into the fantasy concept (and a bunch more) in the Affair Recovery Group.  Check it out here.