I apologize in advance for my language in this post.  I hope that it isn't too offensive.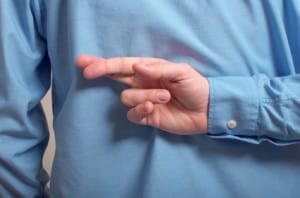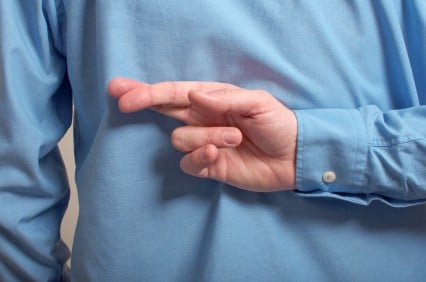 After a few years of doing this blog and reading over 16,000 comments, thousands of forum posts, hundreds of survey responses, tons of emails and dozens of mentoring with clients, I've come to the conclusion that men are for the most part complete ignorant assholes when it comes to relationships. 
Now the fact that men are assholes I'm sure doesn't come as a complete shock to many of you, and has only been reinforced by the affair and the way you've been treated after the affair.  And by all means, not every man is an asshole, as there are certainly some fine upstanding men that read and comment regularly on this site. 
In fact, perhaps I need to narrow the asshole definition down a bit to encompass just cheating men. (Though I still think many of us men fail miserably in relationships whether a cheater or not.)
But wait, there are also some good men (who are cheaters) who just made very bad decisions and are truly trying to atone for them, show remorse and are doing their very best to help their wives recover and heal.  They may not be Einsteins when it comes to relationships, but they're doing the very best they can – or think they can. 
So maybe I need to narrow this down even further to:  Cheating men who do nothing to help their wives heal after their affair and expect them to just get over it – are assholes!
These are the guys who just don't "get it," don't want to get it and probably never will get it.  However, if they do finally get it – it will probably be too late.  I was an asshole at one time and luckily I "got it" before it was too late.
And to be perfectly clear, there are also plenty of women out there who fit my definition of asshole as well.  However, in our experience on this site with surveys, comments, etc., the overwhelming feedback has been from women who have been betrayed by their husbands.  In fact, in our most recent survey 90.4% of the respondents were women and only 9.6% were men.
Many relationship experts, like John Gray author of Men Are from Mars, Women Are from Venus  for example, talk about the ways that men and women are different in how they communicate and relate.  Though it seems at times that these experts take a lot of heat for what they say, I for one agree in general terms that there are vast differences between the sexes. 
For instance, women and men have a differing tendency of reaction and action.  Women tend to have a purely internal process, while men have more of an external process (I admit that this is a massive generalization).
So, given a situation, women are more likely to react to it, where men are more likely to act on it. As a result, women in general spend more time considering, pondering, investigating the details and the emotional consequences of certain actions or observations they have made. Men on the other hand are less likely to consider how they are reacting to the situation and more likely to just do something about it, or ignore it.
For years I worked with female managers and it seemed that whenever there was a problem that popped up, they would react by trying to get to the bottom of who did what, where, when, how and why…rather than simply trying to fix the problem.  Obviously, we both felt that our way was the right way, and therein was the source for potential conflict.
There's no question that in the wonderful world of relationships, women could learn from men about how to act on their feelings and men could learn from women about how to put their feelings into action.
So let me get back now to the real reason for writing this post.  Guys (and gals), if you're the cheater and you know you screwed up and want to save your marriage, you've got to get busy. 
You can't expect your spouse to "just get over it."  You can't keep doing what you've always done and expect things to get any better.  That as they say, is insanity.
Things cheating men and women can do to be less of an a-hole
So what are some things that you need to do to rid yourself of your asshole-ness? Here are several suggestions (In no particular order):
Stop all contact with the other person – forever
Be sensitive when your partner suffers from a trigger
Stop being so selfish
Take responsibility for your actions – and inactions
Stop trying to always be in control
Have some patience
Be trustworthy
Talk about things
Be honest
Show remorse and apologize
Acknowledge the depth of the pain that your affair brought to your marriage
Educate yourself about affairs and relationships
Figure out for yourself why you did what you did
Be thoughtful and reassuring
Stop being so defensive
Be loving and supportive
Stop thinking that the grass is always greener somewhere else
Listen – really listen
Stop blaming your spouse for your affair
Make your life and everything you do an open book
Check your anger at the door
Get some counseling or therapy
Ask your spouse what he/she needs from you on a regular basis
I'm sure there are other things that can be added to this list, so feel free to add your own in the comment section below.
I think I can speak with all confidence and honesty that over the last 3 + years I have graduated from asshole to being an occasional Martian – at times bewildered by the behaviors and communications of my Venusian wife.  Luckily, I continue to learn and improve and things keep getting better and better.
You will be seeing a little more on this in the near future as I'm in the middle of writing a guide for the cheater who just doesn't "get it."
For information on e-workshops by Dr. John Gray pertaining to gender communication differences, click here.