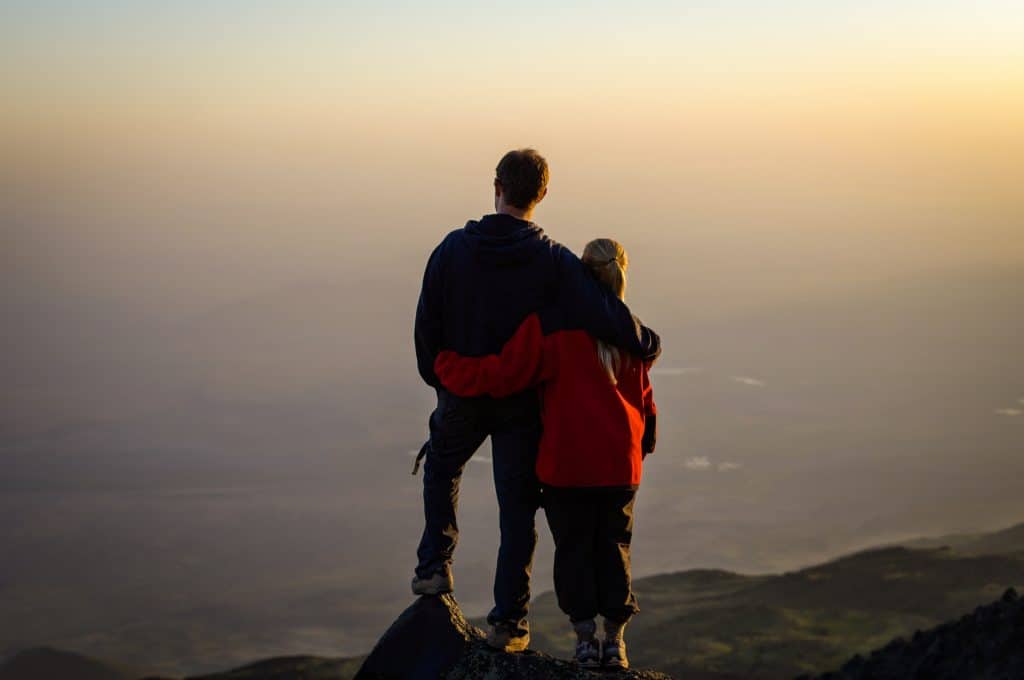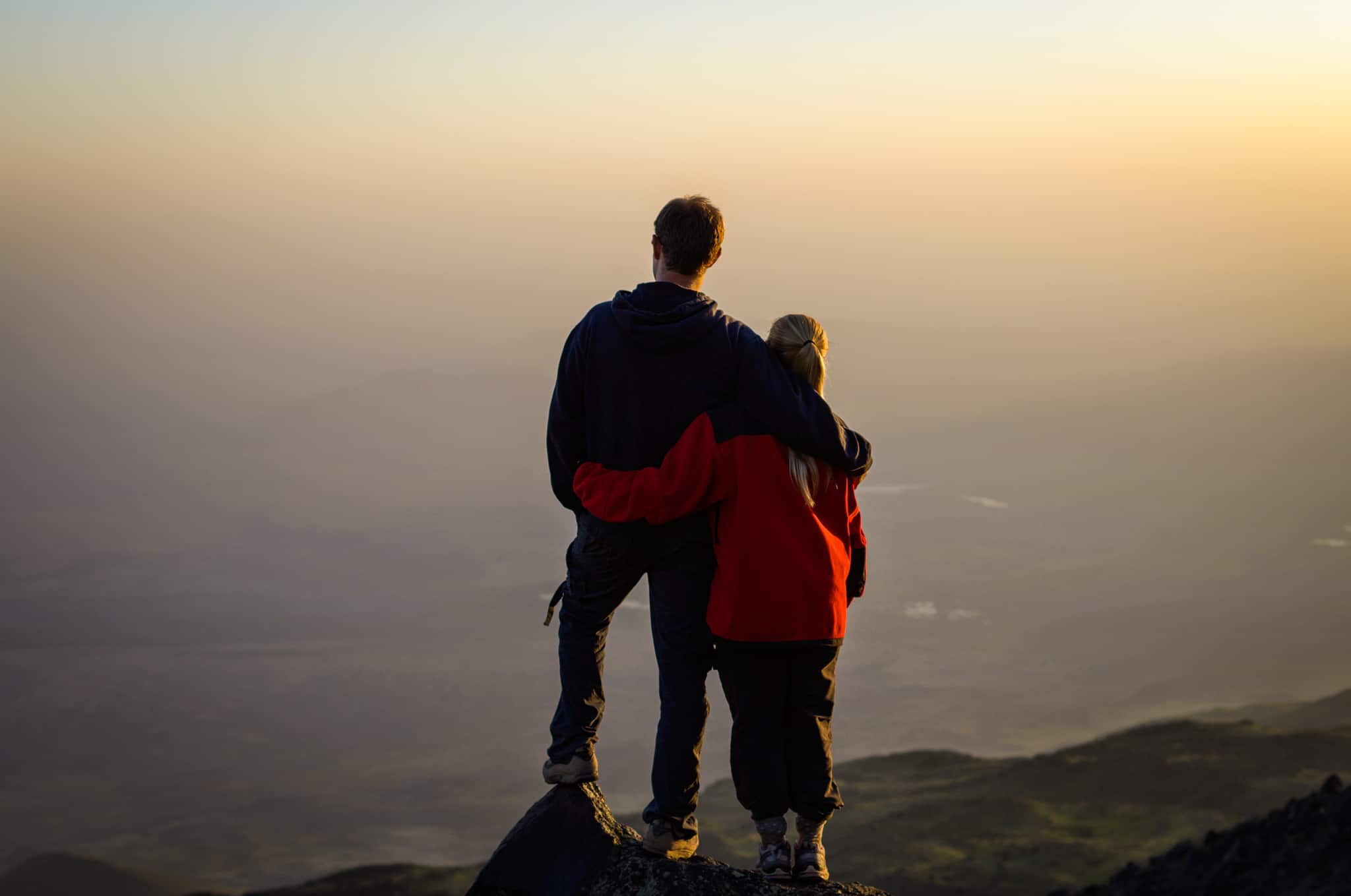 By Sarah P.
One of the new things we will be doing on the site is adding in some short articles with my regular articles, which can sometimes be 10,000 words each. Yowza.
When I was in my teens and twenties, I traveled to many places and met many people. Over the course of my life, I have had a diversity of experiences with people from every corner of the globe. I have many interesting stories to tell based on personal interactions from the past. 
To say the world can be a strange and always surprising place is an understatement.
The stories that still stand out the most are the many dating disasters that I had encountered throughout my twenties. Or, the dating disasters I observed of those around me during that time.
In these articles, I will be telling stories that are relevant to relationships. Each article will center around a theme and there will be a series of questions at the end.
The purpose of these articles is for everyone to be able to share their viewpoints and what they have learned from their own personal experiences and to share these viewpoints in the comment section.
It's kind of like group therapy delivered via a blog where people have the chance to intentionally share their views on these different ideas and to be heard.
The overarching theme of today's article is monogamy. After you have read this article, you will have the opportunity to answer different questions and put your answers in the comments section.
My hope is that we can have as many diverse ideas and viewpoints as possible. That way, we can all have more "aha" moments that cause healing to progress more quickly. But, it takes participation from all of us and the more of you who participate, the better.
Monogamy and My Personal Experience/View
From the time I was little, even though I was not interested in boys, I knew when I grew up, I wanted to find a husband and be done with it. I did not ever want to date or be on the dating market. I just wanted a perfect, single man, who was husband material, delivered to my door. The end.
(Cue Satire). Something like the video below would have been great, minus the "robot" part and minus the throwing the robot in the garbage part. (That's NOT cool). Also, I would have been quite happy to look like the woman in the video, but alas, it was not to be. Any why did she have to choose between a friend, a lover, or a disco dancer? Can't they roll it all into one?
(End satire).
I figured out quickly it did not work that way and I HATED the dating scene.
I have probably been on dates with around 50 different men or more.
However, when I refer to the word "dating," I am talking about getting to know someone of the opposite gender in a platonic setting. When I refer to all those men I "dated," I never did anything romantic with these men because they could not pass my screening process.
And the very first part of my screening process was all about ascertaining if they were really single. If they were not, no more platonic dates.
I have about three long-term relationships before I met my husband and that was the only context in which I would have an actual physical relationship. I was considered a prude by my own peers because my relationships moved at a glacial pace.
I never judged others who had one-night-stands while I was having dinner and chatting with a guy. If anything, I admired them for being able to be so confident in their sexuality.
However, I could not do that. Physical intimacy was a big deal for me and it only happened with men I can count on one hand. I have always seen my body as a temple—not as in a temple to worship—but as a place to be respected.
I could only let a man into the proverbial temple if we were in a serious and monogamous long-term relationship that I thought was heading toward marriage.
I had many dates in an attempt to find "the one."
Was I too picky?
Absolutely.
But, once again, my pickiness stemmed from the idea of ensuring someone was really single and if they were, if they could handle a monogamous relationship. I spent a lot of time upfront verifying if a man was really single and if there was a good personality fit. The following things disqualified a man:
He was disqualified if he had on-and-off girlfriends who would boomerang back and forth into his life without warning.
He was off the list if he had a long-distance relationship with someone.
Men who believed in "recreational sex" were disqualified. I did not make up this term either—the man who said it saw sex as a sport; no more different from golf perhaps, where the balls were constantly visiting different holes in the metaphorical course.
Men who had girlfriends and were lying about it were out the door—sometimes I even had someone send word to the girlfriend.
Men who were sleeping with several different women at a time to figure out which one they wanted were disqualified; if they could not choose just one then, how could they possibly choose just one later?
Men who were intentional serial monogamists were disqualified. These were men who knew they would never settle down but planned to have one girlfriend for a period of a year and then he was onto the next.
Men who were secretly married or engaged were absolutely off my radar.
The ex-boyfriends of women who were my friends or acquaintances were also off my radar.
Men who told me they were not the type to settle down and who did not want children- they were also disqualified.
A man had to pass that screening process before I would consider him as a partner. This screening process was usually carried out during these platonic dates.
Caveat #1: I do not judge anyone for their choices when seeking love. I don't care if people did not have the same requirements as I did. I do not judge them. My requirements were to protect myself and my heart. They were not based in judging others. Half of my friends were gay men, so they definitely had different requirements than I did and I had no right to judge the way they sought love. What they did had nothing to do with me. So, I am just describing the way I sought love, but I do not judge anyone for their own way of seeking love. 
Caveat #2: While my screening process was excellent in determining if a person was single, it could not determine if they would be loyal in the future. Even if someone has had a monogamous past, present, and a monogamous viewpoint, that could change in the future and we have no way of telling the future. What I was doing was dating according to statistical probabilities. People with certain characteristics were less likely to cheat than others. However, people are people. If someone is less likely to cheat, this cannot mean that this person will never cheat. It just means they are less likely to cheat than other people. Therefore, they are a better choice for a long-term relationship for those seeking monogamy. Still, there are no guarantees.
Back in the day there was no Internet dating. So, we had to rely on people we met on campus, people who knew family members or friends of friends, people from church, people we met at activities or at the gym. Sometimes there were blind dates, which never worked out. They were MORTIFYING.
Since I had such strict criteria for finding a partner, I went out on a lot of dates – aka interrogations – to see if someone met my criteria for being truly single. If they met my criteria, then we would play it by ear after that and see if they were a good personality fit. After that, I needed to determine if I could see myself marrying them. At that point, I would allow the relationship to progress. Sometimes this process did not happen in steps—sometimes it all blended together. Believe it or not, I was also spontaneous. Yes, a paradox, but a truth nonetheless.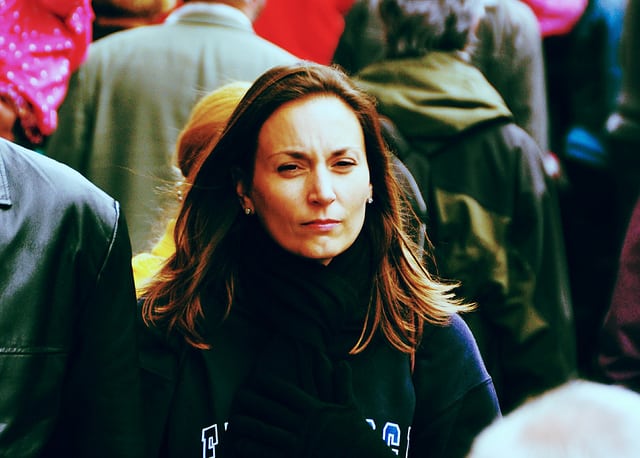 Why Was I So Serious at Such a Young Age?
I had already experienced the full force of a marriage gone wrong when I was 12-years-old. The marriage that went wrong went wrong due to an affair and the consequences were deadly.  
It was a summer day and I was in my room listening to music and goofing around with some friends from my neighborhood. My mom came in and politely asked my friends to leave because there was a family emergency.
My parents never hid anything from me and were very direct.
What had happened?
My mom had just found out that her sister's husband committed suicide at his lover's house.
This happened just before my 13th birthday and it was a defining moment in my life. Since then, I have heard all the details of the story from my aunt herself and it is a terrible one.
Sometimes I would live with her during the summers—since she lived many states away—and work in her firm during the summers. During these times, we would talk for weeks on end about every detail of what happened to her leading up to that time and the continued fall-out. Hint: My aunt's trauma happened over 30 years ago and she is still not over it.
I entered my teen years knowing that infidelity is often a deadly proposition. My aunt and her child with her husband (my cousin) were the first targets and with the grace of God, they escaped. So, he turned the gun on himself. Knowing this at such a young age and spending hundreds of hours (if not thousands of hours) talking about this experience with my aunt made a tremendous impact on me.
Her situation was one of the more extreme situations.
However, even if no one physically dies due to infidelity—there are many metaphorical deaths.
Even if people are not killed, they will experience the metaphorical death of the marriage that they knew; the metaphorical death of the spouse they thought they knew; the death of the life they thought they were living; and the permanent changes that accompany this profoundly life-altering experience.
Because of my own experience in my family of origin, I wanted monogamy and would tolerate only monogamy.
The sad thing is that my aunt knew in her heart of hearts that her husband would never be faithful to her. But, she could not muster the courage to leave. She had to look an (almost) physical death straight in the face to have the strength to leave.
What is sad is that if people did not know this about her, they would think someone like her would be the LAST woman on earth to tolerate years of being married to a sex addict. She was beautiful, she was educated, and she was a professional who had financial assets.
But, her husband had an almost addictive hold on her that continues even thirty years later. She has not dated for years; no one could make her feel the euphoria he made her feel. She was not the only one; he had that affect on everyone he met.
I remember how magical everything felt when he was around. My parents barely made ends meet, while my aunt and uncle lived a wealthy lifestyle. They went on all the vacations my parents could not afford, they did all the things we could not afford to do, and they lived in beautiful houses. I was a child and did not know there was a difference between what the exterior of a couple looks like and what the interior looks like.
Anytime my aunt and uncle were in town they would take us to expensive dinners and bring me presents. If I wanted something, my uncle would say, "I'll buy it for her- don't you worry." He was actually an endlessly generous person with everyone he knew. And that was really sad. He had a really wonderful side and then a side so terrible that it almost proved deadly to my aunt and cousin. Ultimately, it proved deadly to him.
I run into people all the time who knew him even though this is a huge state I live in. He was a larger-than-life character and his commercials for his business were even on national TV. They were very funny and won awards. They are on YouTube, but I want to keep them private.
One day I hope my aunt will have the time to tell her story in her own words, although her story is so complex it would take a book just to tell her story as it deserves to be told. I have often thought she should write a memoir—and hers is a very needed memoir. Maybe one day she will have the time and the inclination and maybe one day she will let me help. She loves speaking, but not writing.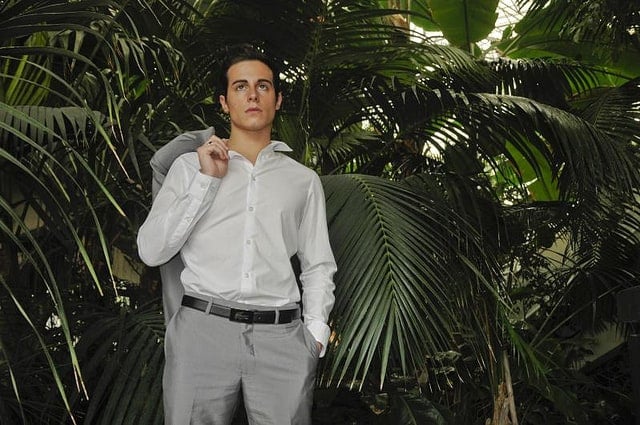 The Psychologist Who Appeared to be Perfect
Now I will tell you the most outrageous personal encounter and verbal exchange I had regarding monogamy. What makes it most outrageous was this viewpoint came from someone with a PhD in Psychology.
There was one series of four dates that I went on with a man who had just finished his PhD in Psychology. I still remember those four dates to this very day because he seemed to be perfect; that is, until I started outing him through my screening process.
I was just shy of turning 21-years-old and my long-term boyfriend and I had just broken up. The break-up was a contentious and fraught with trauma due to some things we had experienced together. That year, there would be no Christmas break together. So, I spent Christmas break working out in the almost empty campus gym and hoping to exercise off my pain.
One day an extremely handsome man approached me and started talking to me. He was easy to talk to and we started lifting weights together.
Like me, he was actually a bookish guy despite being in the campus gym. The only reason I spent so much time there was because I wanted to train for extended hiking trips. Ultimately, I had a dream to one day climb Mt. Kilimanjaro. I knew it would take years of preparation and so I started preparing by hitting the weights hard and doing long cardio sessions when I was around 17-years-old.
But, I was around 20-years-old when I met the handsome, bookish guy in the campus gym. I will refer to him as Stewart.
Stewart was around 25-years-old and he was from Canada. He was about 6'2' and had a full head of dark hair and dark eyes. He was quiet and friendly at the same time. He looked like a young version of George Clooney with a hint of the very young Val Kilmer. I was puzzled why he was talking to me. For a moment, I thought someone had sent him to play a practical joke on me, so I kept looking around. I had a horrifically bad self-esteem. But, recently I found photos of myself at that age and then (only now) did I understand why he was talking to me.
Stewart did not invade my personal space and he spoke to me respectfully while keeping eye contact, instead of doing the usual "full body scan" that men my own age at the time (early 20's) did to every woman they met(not just me).
I did not catch Stewart taking a peek below my neck once and that was a plus. Remember, I was looking for monogamy and I was being alert to any visual or behavioral cues that Stewart was a player.
He was finishing up his PhD in Psychology and would have a career soon.
Psychology had always been one of my interests back then and it was the very first class I took in college. He and I had a lot to talk about. We both liked the same books, had the same interests and Stuart told me he was very single since finishing his PhD took a massive effort. I saw my dad finish his own PhD and it was a massive effort. My dad hardly saw us during that time because he was so stressed and under the gun with his schooling and dissertation.
I was living at home to save money, working, and got a scholarship to the university in the town my parents lived. I wanted to graduate without debt and I did.
Stewart had a car and asked me to dinner. I told him I lived at home and that my parents would be around. Stewart did not flinch and said he looked forward to meeting my parents.
Stewart arrived at my parent's house, asked to come inside and he introduced himself to my parents. He shook my dad's hand and told my dad all about his career and life plans. He smiled at my mom and thanked her for raising such a lovely and smart daughter. Then he assured my parents he would return me before 10pm.
Date #1
Stewart and I had a great time. I was so relieved to meet someone of his caliber in my Mid-western town. He took me to dinner at a very nice restaurant and then returned me home before 10pm.  We had fun talking and laughing about inconsequential matters. He asked me out for the next night and I said yes.
Date #2
Stewart came into my house again, said hello to my parents, and thanked them for letting him take me out again. He promised to have me home before 10pm and he did. So, he asked me out for the next night and again I said yes.
Date #3
Stewart picked me up again, came inside my parent's house, and spoke with them a bit more. He wanted to get to know them better and they were eager to know him too. Stewart and I went out to yet another restaurant and we had a great time.
So, he asked if I would go out with him again. I agreed. His eyes lit up and he said he was really "falling for me" and he had an extra special restaurant in mind for the next night. 
When I got home at 9pm, my mom had told me she thought Stewart was a "real keeper." She had never approved of my choices for casual dates before then and I do not blame her. I told her I did not want to be optimistic because Stewart was just too perfect. Life had never been "perfect" for me. EVER. But, that is yet another story!
Could it be that this gorgeous, smart man who was soon to have his own clinical practice and who liked to pay for everything actually liked me? No. That seemed to good to be true and I told my mom life did not work out that way for people like me.
I had been bullied in high school because I did not look like the people around me, I did not think like the people around me, I didn't dress like the people around me, and I did not fit in. The narrative of the "horridly ugly nerd" who got stuff stolen from her purse was still playing in my mind.
Because that was what they did—they defined me as the "ugly nerd" and the girls stole things from my purse while the boys were egged on by the girls to pin me against the wall during school and try to grab me in places where only Donald Trump or Bill Clinton grabbed women.
There is a bigger story behind why all this bullying happened in early high school. It basically boiled down to the reigning "princess of the school" whose family has been in that small town generations. I wanted to befriend her and thought I did. But, she feared I might be better than her at our hobbies since we shared the same interests and hobbies. I built her up, while she set about on a campaign to destroy me; that needs to be a book unto itself.
But, the ugly and worthless nerd narrative was still playing in my head and I did not expect things to go well with Stewart. Things did NOT go well with Stewart. But, it wasn't because of my old narratives and low self-esteem, it was because of his actions.
Date #4
Since this was supposed to be a special night, I dressed up in a gorgeous black, velvet dress with gold, embroidered trim and wore high heels and black tights. I had my long, curly hair down and was wearing red lipstick. It was a retro type of look that hinted of the late 1940's.  I never dressed in ways that were revealing. I had perfected the art of looking feminine and classy at the same time.
Stewart showed up in a black dress shirt, jeans, and edgy cowboy boots and had his hair styled floppy and parted down the middle. At the time, I was really crazy about Stewart, but I always hid it. I am not a flirt, I have never been a flirt, and I have never made the first move or even called a man.
After getting married, I obviously have to call my husband, but before I got married, these were my rules. The man pursued and I never showed my true feelings until I was well into a committed relationship.
Stewart knew I liked him because I was there and I was making an effort to look nice. And I probably couldn't hide how I felt, even if I thought I was hiding it. That night, I thought he was the hottest thing since sliced bread.
As always, Stewart came in and spoke with my parents some more and my parents had started to really take a liking to him. He called my dad "Dr." and my mom "Mrs." and not by their first names.  He was very comfortable around us and appeared to fit right in. Alas… as many of us have found out, appearances may not have anything to do with the truth.
Stewart took me to the most expensive restaurant in town that night and everything was going along great until "the monologue." I have thought about editing this monologue to soften it, but I still remember the words and the tone, and I feel it is important to capture that. And this monologue broke my heart.
Stewart looked across the table and started the monologue…
Sarah, I think it's no secret that I really like you and indeed I do. I have a feeling that you really like me too. Dare I say I see you as material for a very serious relationship. Even though we have just met, I could see us being together for a very long time indeed. You are everything I am looking for in a long-term partner.
Stewart was very eloquent, mannerly, and well-spoken. I listened. I was 20-years-old and I was soaking this in. I wanted to be married and was looking for a husband. Stewart was saying the right words.
The monologue continued, but soon turned into a nightmare. It still hits me so viscerally, I cannot forget it. And if you get triggered easily, DO NOT READ it because it is extremely disturbing. Stewart continued his monologue and it went something like this:
There is something you should know about a couple of situations I have in my life. They really shouldn't affect us as a couple, but I feel you should know about them in case I need to do business with them. You see, there is a girl named Vicki* in New Mexico* and there is another girl named Jenni* in Toronto.* I did internships in both of those locations and Vicki and Jenni are former patients that I see from time to time. They were both sexually abused as children. 
So far, so good. Stewart was a therapist and it was not uncommon to circle back to patients from time to time. Then, Stewart said the earth-shattering thing… 
When I see each of them, we have a sexual relationship. I am trying to continue to show them that sex can be a nurturing and gratifying experience and I have become an expert at mastering the female orgasm. This has been so healing for Vicki and Jenni and I will probably continue to see them from time to time. 
Say what?? Did I just hear that??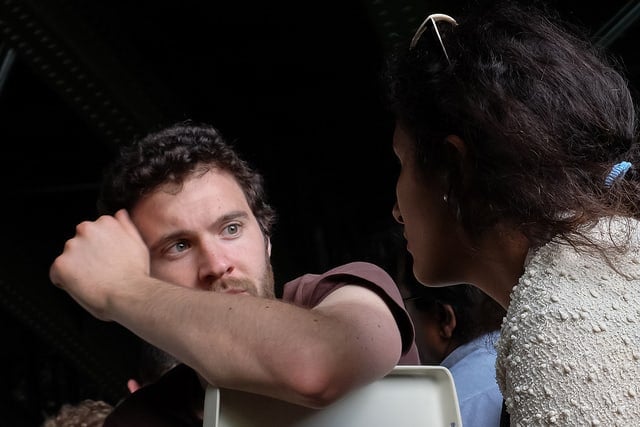 I interrupted. I may have been twenty years old, but I was not stupid. At least not stupid in that way. As traditional as I was, I was also paradoxically the President of the campus Feminist Organization and into Women's Studies. I clarified and the conversation. I had to know what on earth he was talking about and the conversation went something like this:
Me: So, you are telling me that Vicki and Jenni are former clinical patients of yours—you were their therapist and you decided to have sex with each of them.
Stewart: Well, that makes it sound so terrible. I have been showing them that sex with a man can be deeply gratifying and nurturing. They occasionally fly in to see me from time to time to have this deeply healing experience. (How many times could he say 'deeply'?)
Me: So, you are telling me that you have two girlfriends that you have sexual relationships with and these are two different long-distance relationships. But, you met these girlfriends when they were patients of yours. Do these two girlfriends know about each other?
Stewart: Well, these are not girlfriends—they are former patients and of course they do not know about each other. As patients, why would they know about each other? I don't think you understand that when I have intercourse with them it's profoundly healing.
Me: So, let's go backwards. These two women are former patients you had sex with and with whom you still have sex. That's actually illegal. Has it never occurred to you that as a therapist, you represent an authority figure? As an authority figure you are actually recreating their childhood trauma by having sex with them. After all, in childhood, they were sexually abused by authority figures. They arrived in your office to find healing from past sexual trauma. Instead, you have become just another authority figure who has continued their abuse and continued to reinforce the idea that they will never have love, but rather live a life of being sexual used by male authority figures.
Note: I had been studying psychology since high school and long before I met him. It was one of my minors as an undergrad well before I got a Master's Degree in it. In addition to being the President of the Feminist Organization, I was involved with the LGBTQ group on campus. I happened to know many people in the LGBTQ group who had been sexually abused and I had heard countless stories by that time. Their stories were heartbreaking and horrifying. I was young, but not naïve when it came to structures of power, control, sexual abuse, and victimization. When it came to those things, my inner tiger came out and I fought on behalf of those who were victimized or marginalized in society. 
Stewart: You make it sound so terrible. I have not harmed them in any way. I have helped them! This has been very healing for them. I told you because I wanted to let you know they come into my life from time to time.
(And apparently, he "came" into theirs too, from time to time).
Me: I cannot begin to understand why you continue to see these two women. I cannot understand why you do not understand what you are doing is wrong. I only get involved in relationships that are monogamous. If you want to have even the smallest chance dating me, you must stop seeing these two women.
Note: Stupid me. I still thought if I stated my needs, someone like this would see the light and change. Now that was where I was still stupid. I thought I could reason with people and help them change. If I just said the right words, maybe people like Stewart would have a giant epiphany, see the error of their ways, and stop. That was stupid and that gave Stewart a continued 'opening" with yet another woman! 
Stewart: But, you do not understand how hurt they will be if I break it off. They will be devastated. I hardly see either of them, you know. I was planning on letting it fizzle out. But, what I really want to talk about is you and me. I really see a future with someone like you. You are everything I would want in a woman and I have been waiting for a girl like you to come into my life.
Oh my God, he was waiting for a girl like ME to come into HIS Life and I thought just "maybe" he was telling the Truth because Foreigner said so. And don't all men sing rock songs to express the things they cannot so say, so they sing them? (No, men sing these songs to get into women's pants. But, the romantic in me did not want to believe that.) Cue Foreigner…. 
Stewart held out his hand and his mysterious, dark eyes flashed.
He said, "I know it sounds all wrong. I want us to understand each other. How about we go back to my apartment and talk it through. I have so many things I want to say but prefer privacy.
Stupid me was okay with that and agreed because I thought I could talk it through until Stewart the Psychologist understood me. (Spoiler alert: You don't have to cringe because I did not get raped, although I certainly could have been if he were the aggressive type. Stewart was not physically aggressive.)
You see, Stewart was just too handsome NOT to talk to and I am so glad at 46-years-old I no longer feel this way about men. What I mean is that a man's physical appearance used to have extreme power over me and it no longer does.
But, it had a terrible power over a 20-year-old me. I thought if I just told Stewart how wrong it was to do what he was doing, he would understand and break it off with these women immediately. I felt if he was a psychologist, he could understand another person's point of view.
I figured he would understand and break it off. After he broke it off, then just maybe we could actually date as a couple.
So, we went back to Stewart's apartment. It definitely looked like a typical bachelor's pad—no sign of a real girlfriend anywhere. White walls, books, drab furniture; it looked like every other single guy's place I had been to in college. It looked like a girl had not been there in years.
Once back at his apartment, I asked Stewart when he was going to break it off with Jenni and Vicki.
And he said he was going to let it fizzle out.
But, I wanted him to break it off that moment. I wanted him to pick up the phone and say, "Vicki and Jenni goodbye forever."
But, he would not do that. He refused.
And I explained to him over and over again that I wanted a monogamous relationship.
But, he did not understand why Jenni and Vicki were a problem because he was "helping them" and they were not there. Out of sight, out of mind, even if Vicki and Jenni thought they meant something to him.
Finally, Stewart upped the ante and he decided he was going to seduce me by bragging about his prowess in bed.
Stewart said to me sadly, "Look, I was hoping for a nice evening with you. I have become quite the master of the female orgasm and all I wanted was to be able to give you this gift of multiple orgasms for yourself. I just wanted to worship your body."
Well, I burst out laughing. Yes, I burst out laughing and I could NOT STOP LAUGHING.
Because what do you say to that?
He could not get me to stop thinking about Vicki and Jenni so he thought he would distract me with talk of him being the master of female orgasms.
(Cue satire). Is this like a thing? Are there different schools of study where men can get different belt colors in mastering the female orgasm? Was he a black belt or a white belt?
Stewart was using the good old bait and switch! It was like he thought to himself, "Vicki and Jenni? What Vicki and Jenni? The only thing I hear is that I am the Master of the Female Orgasm and I want you to hear that too. I will tempt you with my declarations that I am a black belt in Orgasm Mastery (solely with myself) but I will say I am a master of the Female Orgasm instead." (End satire.)
After I stopped laughing I actually said, "How can you be the master of the female orgasm when you are not female? I do not think anyone has ever told you that women are masters of their own orgasms and they are experts in the art of fakery when they want a man to get it over with. I guess you have not seen When Harry Met Sally."
Stewart was rendered speechless and looked up at me with despondent and dejected puppy dog eyes.
Finally, he sniffled, "I thought this was going somewhere. I do not understand why you won't let me love your body."
I threw up my hands and sarcastically said, "Because of Vicki and Jenni. You are not even single. You have two girlfriends, whether they are here or not. They are STILL your girlfriends and you still plan on seeing them. That's why you cannot love my body."
He sighed and replied, "Vicki and Jenni don't have to be a problem for us. I think we really could really have something together. I think you are special and we are special and could be really special together."
Hmmm… was "special" a code word for dysfunctional? Well yes, but I think it was also a code word for "cake."
More empty words from him. Blah. Blah. Blah. (And what "we"? There was only him, Vicki, and Jenni. There was no "we." I was not included in THEIR "we" and there was not going to be a rotating four-some.)
But, by this time I was no longer interested.
Stewart was extremely attractive, but he had officially ticked me off and that rendered him pathetic in my eyes. I immediately kicked him off my list of potential suitable husband material.
Even if he had so-called prowess between the crumpled bed sheets, I did not want to find out. If he could not be monogamous or understand the idea that he was having illegal relationships with patients, I did not want to know how allegedly good he was. I did not want to even start that train wreck. I was not curious and I did not want to know what it would be like to go through that train wreck.
I asked Stewart to take me home.
And in one last attempt to "close the deal," Stewart begged to kiss me.
I was so shocked, but I said in the most exaggerated and sarcastic voice I could muster, "Sure! A kiss sounds completely logical right now!"
Well, he got up and walked over to me and sat down next to me on the couch. He leaned into me with passionless eyes. His face was cold and felt lifeless as he touched his mouth to mine. I kept my eyes open, my face still, and my mouth closed. It took him about 10 confused seconds to figure out I did not want a kiss.
Was Stewart part of the un-dead? It felt like a block of stone had touched my face. 
Stewart said, "I don't understand. I thought you wanted a kiss."
I shook my head and said, "Take me home, please."
As he drove me home, he begged me all the way there to please reconsider. I did not reconsider and I did not answer his phone calls after that.
I told my parents about what he was actually about and they hung up the phone if he called.
The last time I saw Stewart was during summer vacation. Campus was empty and he walked into my favorite pizza parlor with a male friend of his. I had a booth to myself and was doing sketches for an art class I was taking over the summer to finish my degrees on time.
Stewart came up to me and said "hello" and acted as if we were old friends. He said out loud to his friend in front of me, "This is the one who got away… isn't she hot? She's hotter than the last time I saw her. Look at those cute, pink shorts she is wearing." And then, both Stewart and his friend gave me the up and down scan several times as if I was an object and not there.
Stewart no longer needed to pretend to be a gentleman. His intended 'prey' had gotten away; he knew it; and he dropped the façade. Stewart no longer needed to hide his true colors and I am certain Stewart learned nothing about monogamy.
What's Up With Stewart Today?
The other day I looked Stewart up for a couple of reasons.
The first thing I wanted to know is if he had lost his license since the rules in Canada are different and since he was a Canadian citizen. I was wondering if the rules were as strict as they are in the United States. Since Stewart was who he was, I knew intuitively there would be more sex with patients. A leopard cannot change his spots—not even if he has a PhD in Psychology.
The second thing I wanted to know was his diagnosis. At first, I thought Stewart was a garden-variety narcissist who could only see his own needs. But, something about Stewart had the smallest hint of Asperger's Syndrome—extremely high-functioning autism that can be well-hidden.
When I tried to reason with him all those years ago, I saw less of the glazed and angry eyes of a narcissist and more of the "I don't understand" that comes with genuinely high-functioning people on the spectrum.
People with Asperger's can often hide the condition and get married and have successful careers without others knowing about their condition. As long as they have a "social template" to follow, they appear neuro-typical to others. It is when they are faced with situations for which they have no social template that things fall apart.
A true narcissist would not have shown his cards—a true narcissist would have hidden the Vicki's and Jenni's of the world because they know their behavior is wrong, but they do not care because the rules only apply to others and not them. They would have known not to talk about Vicki, Jenni, or sex with patients.
Someone with Asperger's Syndrome would spend their lives trying to memorize social rules and norms. Getting a psychology degree would help with that. I believe we all come to psychology due to some kind of malaise and brokenness; I came to it because nothing I read helped me understand what I went through with my ex.
I needed to get a Master's in Psychology to understand the complex frameworks that are built in childhood and influence people throughout their lives. This is in addition to many other things such as neurology and heredity that shape individuals. 
Even then, it's hard to understand because someone with empathy and who cares for others cannot get into a mindset and understand why anyone would hurt the person they love. I will never be able to get into that mindset.
So, I found Stewart online. He was in Canada and had lost his license in the mid-2000's. Still, he was an adjunct professor at a university and in his profile he stated that his interests were in Asperger's Syndrome and learning disabilities.
There were also some reviews from students at the university. They said he was stiff in his mannerisms and would present lectures by reading the textbooks for the class aloud. He had very bad reviews from the students, but none of them centered on sexual indecency—just his lack of aptitude for teaching.
In the end, it does not matter if Stewart was a narcissist or someone who suffered from Asperger's Syndrome and had learning disabilities.
While I can have compassion for Stewart IF he was indeed on the autism spectrum, in the end, it is a person's behavior that matters.
People on the autism spectrum are taught right from wrong. Just like others, they choose to follow the rules or not. Since Stewart had finished a PhD in Psychology he obviously knew the rights answers, or he would not have been granted his degree.
The thing is, he knew the right thing to do but chose NOT to do it. Spectrum disorder or not, personality disorder or NOT, Stewart chose his behavior. Stewart's behavior was the thing that counted- not his diagnosis. We cannot get caught in the diagnosis of another person if they continue to behave in ways that harm us. 
For example, it does not matter if someone is a sex addict. That diagnosis can help you understand the WHY of what he or she does, however the diagnosis will do nothing to change your relationship or change that person's behavior. Sex addicts have an enormous recidivism rate. A partner to a sex addict can stick it out for five years or fifty years, but the behavior of the sex addict will ultimately return.
It is important to know that we must be self-protective to a great extent and we cannot allow ourselves to be harmed by another person's concrete behaviors, no matter what their issue is. They must make a choice to stop. And there is nothing we can do to influence them except for institute consequences and boundaries. But, really, even those should be done to protect ourselves. 
Stewart was not husband material if he could not figure out that it was wrong to break the laws dictated by the country as well as the code of ethics dictated by the profession.
I am aware that Stewart is not the only psychologist to use his practice as a dating pool that he could "take a dip in" on a whim. Others have done this and have lost their professions, their licenses, their spouses, and their children.
Monogamy
My experience with Stewart was literally the most extreme personal encounter I have ever had where monogamy was rejected without any shame or understanding on the other person's part.
Of course, Stewart could not even admit that having sex with other people (whether ex-patients or not) was non-monogamous behavior.
"Hookups once a year? Ohh, those don't count, that is part of my 'treatment plan' to help these poor women heal." Stewart tried to imply.
He did not understand why I did not want to partake of his special "healing wand" and want it for myself. DELUSIONAL.
In my mind, he was using his sexuality as a weapon of mass destruction because of the context in which it was being used. He did not have sex with just any patients—just the female ones who were sexually abused by authority figures as children. His sexuality became a weapon and the consequences for those women (I believe) were unbearable.
Stewart thought he would 'be helpful' by reinforcing their status as mere objects to be used and abused by male authority figures.
Of course, there were still BIGGER issues in question, such as the fact that it is illegal and predatory to have sex with patients in the first place. That is why there are laws against it. Because normal psychologists know that using patients for one's sexual satisfaction is unconscionable and directly conflicts with any healing modalities.
There is no healing when a therapist has sex with a patient—only trauma. And yes, this has been studied because of all the predatory therapists that have existed. Because of the severe trauma such relationships cause, there are laws against such relationships.
Moreover, it is impossible to heal when the one who is supposed to help is using a client or patient for their own sexual gain. This only causes further trauma and despair to an individual seeking healing.
But, back to the monogamy part.
Stewart saw monogamy very differently than I did and very differently than the world sees monogamy. To me, his worldview was unthinkable and shocking.
Stewart's worldview also went against the rules of the profession and the rule of law.
Obviously, he knew what he was doing and knew how to hide what he was doing. Somewhere he knew it was wrong. Otherwise, how could he hide this from colleagues long enough to get his PhD? That requires manipulation skills. Yet, he did not keep it from me—and that I do not understand. Surely, he knew if he wanted to have a chance at a relationship with me or anyone, he should not bring his dirty secrets to light.
Thank goodness he did, because I cannot imagine how traumatized I would have been if I started a physical and exclusive relationship with him and several years down the road found out what he was doing with ex-patients. That would have been terribly traumatic.
But, I now have questions for you, my friends. I would love to hear from all of you:
How do you define monogamy?
How does your wayward spouse define monogamy?
How had the digital age changed your definition of monogamy: is sexting cheating, is sending nude photos cheating, is chatting with strangers in chat rooms about sexual fantasies cheating, is communicating via secret email accounts with so-called friends of the opposite gender cheating, is phone sex cheating, is connecting secretly with an old flame on Facebook cheating?
How have those definitions changed after your spouse's affair?
Has an affair changed your view of monogamy at all?
How has your spouse's affair changed you as a person?
Have your boundaries around monogamy changed?
What is the most painful type of cheating that you endured (as a betrayed spouse)? Was it the emotional aspect, the physical aspect, or both?
What was the most irrational or ridiculous conversation you have ever had that involved monogamy? Do you have a story that can top Stewart's?
What were the stupidest things that your wayward spouse said or did after he or she was caught? (Cue satire) Stupid as in Anthony Weiner stupid…or stupid as in John Boehner stupid? Shakespeare posited, "What's in a name?" Well, if your last name is pronounced liked "wiener" or "boner" I think Shakespeare would agree one's fate is sealed. (End satire)
What lessons have you learned about monogamy?
Wayward spouses… let us hear from you.
What excuses did you tell yourself in order to allow yourself to ignore the monogamy part? What mindset allowed you to bend the rules?
Wayward spouses….What lies did you tell your spouse when they found out?
Wayward spouses… after seeing your betrayed spouse's pain, did it anger you, did it make you sad, or did you feel conflicted? Did you enter a mindset where you blamed your betrayed spouse for driving you into the arms of another person?
Betrayed spouses… you can answer that question too. Did your wayward spouse give you a laundry list of everything you (allegedly) did to make your spouse cheat? (Remember, we cannot make our spouses cheat, even if they give us a laundry list… I am just wondering if they gave you one as a way to deflect the blame and how that worked out for them and affected you). 
I know these are loaded questions, but let us hear from all of you.
That means you too, wayward spouses.
Because here we betrayed's have a wall of pain that was built brick by brick by infidelity. Each brick crafted by our tears, our sleepless nights, and the times we thought we did not want to exist any longer.
It is an invisible wall that we cannot see, nevertheless, we hit ourselves against this wall daily.
This wall might have started in a big city somewhere, made its way into small towns, and then it might have hit the ocean.
Once there, this invisible wall might have risen and leapt to other spots on the globe to pick up where it left off. Perhaps it started in a small town on another continent and made it's way to the big city and then hit an ocean again.
This invisible wall did not stop until all of us betrayed spouses were connected to it by the pain; connected to this invisible wall that we cannot see, that spans the entire globe; but which we can acutely feel. The wall we built together, brick by brick, with our own pain and that joins us, even if we have never met.
We betrayed's are connected to each other via the invisible wall of pain and yet paradoxically we often feel so alone.
This invisible wall of pain has become part of us and we betrayed's want to know why.
Often this wall of pain will last far into future generations—it will become part of their story and their destiny; a true family curse… until someone breaks the spell.
But, I do not want to wait that long. I want to find ways to heal and to break the family curse before it starts and affects the lives of so many innocent people in future generations. Note: Research has shown that children who have one parent who cheated are a lot more likely to cheat themselves. But, I believe the family curse can stop if he hit it head on and heal it.
We betrayed's know we did not cause affairs because we cannot control you wayward spouses; we can only control ourselves. But, I think we can all learn from each other along this journey. How do we heal?
What do you have to say?
Please join me on this adventure.
Photos: