In this post, we will take an unflinching look at how sex-addiction plays out in real life.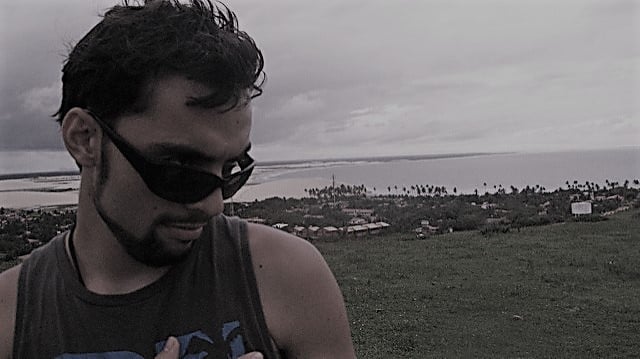 By Sarah P.
Even though this is a post on sex-addiction, this post contains a little bit of everything as well as many mini-stories and anecdotes. In this post, we will take an unflinching look at how sex-addiction plays out in real life.
Some of the stories will be sad while others will (hopefully) provide comic relief in a gallows' humor sort of way. At one point in this post, even Bigfoot himself makes an appearance. The post may seem all over the place at some points, but, the purpose is to provide you with more background about the cast of real people you will meet and the different aspects of this topic.
This post will also bring up questions and ideas that do not have easy answers.
Finally, this post was on the backburner. The post that it was SUPPOSED to be – possibly a collaboration of sorts – was not to be. It is with great sorrow and shock that I bring this post forward.
Diana
This post is about what it is like to be married to a life-long narcissist who is also a sex-addict. It is based on my experience with Diana,* her written experiences that she sent to me, and my parent's experience of her.
Diana was one of the most incredible people our family has known. She was born in the backwoods of Idaho and was raised by a highly narcissistic and physically abusive mother – who believed Diana was "competition" – even though Diana was her biological child. Diana had a kind, but often-absent working father. Diana realized at the age of six-years-old that she was on her own in the world.
When Diana realized she had to raise herself – she realized that she had choices – and that she did not have to treat others the way her mother had treated her. She could create a life based on hard work, kindness, and ethical values.
In fact, Diana's mother was so abusive, all Diana remembered of her mother was being slapped across the face constantly. She did not even remember when her mother died, nor did she care. Unfortunately, her mother's abuse also removed Diana's radar for abusive people and made her a Prime Target.
Diana had worked in television and radio in Portland, Oregon. She also worked a series of different jobs throughout the world. Even though she was born in a remote area, she managed to travel the world, find success wherever she went, and always land on her feet.
She had also been a well-known writer at one time, but put her writing career on hold to raise three – almost four children – with a narcissistic and wealthy sexually-addicted husband.
During the past several months, Diana had been sending me content and asking my advice on what content would make a strong memoir—the memoir of her life. She was also sending my dad content since he is a retired university professor and had known her for around 60 years.
Diana told me what it was like to be married to a narcissist and sex-addict and that we could write something for the site if I wanted. Diana had told me I could use information for the blog as I saw fit. But, she also specified that if something happened to her, that she wanted me to tell her story, so that she could help others.
Diana was a vibrant, brilliant and athletic woman in her mid-70's and had her days filled with grandchildren, hiking around her small mountain town, and her hobbies.
One day she went silent. I was afraid that perhaps I had offended her with some of my questions about gory life-details, so I called my parents. My parents had not heard from her either and my dad was afraid he had made her angry over a recent email where they were discussing their opinions on current politics.
We waited and then my dad started making phone calls. She did not pick up. That did not deter my dad because he is the kind of person who is quick to apologize and refuses to lose friends over petty differences. I am the same way.
That led to my dad calling Diana's ex-husband, Bill, – the narcissistic, sex addict that I will write about in this article. We found out during the time Diana went silent, she had been in an almost fatal car accident. She survived, but sustained such brain injuries she was comatose and in a vegetative state. According to doctors, Diana will not be returning.
This is the second piece of shocking news my family has received over the span of about three weeks. First, my parent's life-long friend, Diana, was lost to us. Then, my mom's best friend in the whole world also died suddenly and without warning. These were both healthy and vibrant women.
Even though they had never met each other, they also had something in common. They had both been married to narcissistic sex-addicts, had children with these men, and ended up divorcing them later in life.
I will tell Diana's story since Diana gave me permission, but out of a courtesy to her children, I will not provide identifying details.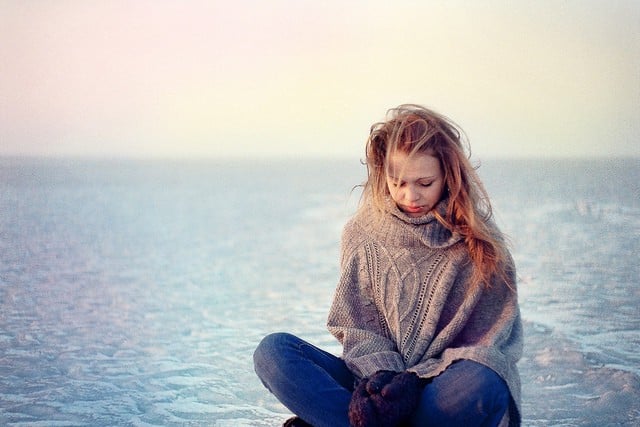 Real-Life Issues and Choices
You are going to have the opportunity to peek behind the scenes of a topic that is both poorly understood and one that is rarely admitted by anyone, even if they are caught red-handed. You will not find this type of information in any self-help book or psychology case study.
Why?
Because it is real life.
Real life is not cut and dry – real life contains truths in it that are neither happy nor convenient, and these truths have no easy answers.
Life is what it is.
Most life events are beyond our control.
However, sometimes we do have control and each of us can control only these: our thoughts, our choices, our actions, and our responses to the world around us.
Please think about that for a moment.
None of us can truly control others and this is a good thing because it places the blame for infidelity back in the court of the wayward spouse. Just as a betrayed spouse cannot make a wayward spouse cheat, they cannot make him un-cheat.
Some of you might be scared right now because the thought of not being able to control others is frightening.
However, it is also freeing.
It removes your responsibility from trying to run others people's lives to running your own life. You have control over you and how you respond to others. You have unlimited choices. And you are in control of you.
If someone treats you poorly, you do not have to try to manipulate them into treating you well, thus giving you the illusion of control. This is the wrong path and it is an impossible path if your goal is real change.
While we can negotiate, compromise, make our needs known again and again to others and ask for them to be met—we cannot control others.
If you have kind friends and family members, they will take your emotional needs and boundaries into account and generally meet them because they care about you and meeting your needs comes from a place of sincerity and love.
On the other hand, if someone treats you badly, including your spouse, you have power by simply refusing to be around that person.
You do not meet that person for lunch. You do not pick up the phone. You do not answer the texts or the emails. And… you do not interact with any "flying monkeys" a wayward spouse sends out who are there to speak on his or her behalf and manipulate you.
The choice is yours.
None of us can control when someone victimizes us for the first time. None of us can control whether or not our spouse cheats or whether or not he or she ends the affair.
But, we must consent to further victimization.
In the case of a wayward spouse, you, the betrayed spouse must continue to consent to victimization, even if you still live in the same house.
I lived in the same house with my ex after he broke up because of the other woman. I stood my ground, regardless of what he did. I was in a separate bedroom, I controlled my reactions, and I refused to leave my house. I did not talk to him unless it was a conversation about how I was staying and how he needed to move out.
I did not hysterically bond and I did not try to get him to pick me.
Was I devastated?
Well, if you have read my posts regularly you will remember I was devastated. Yet, somehow I knew that I had a choice in terms of how I would react to the situation.
You can only be as victimized as you allow yourself to be.
Even if you live in the same house, even if it is too complicated to leave your spouse due to a million reasons, you can still set boundaries and refuse to go along with your wayward spouse's script for you.
The choices are yours and this is where you find your power.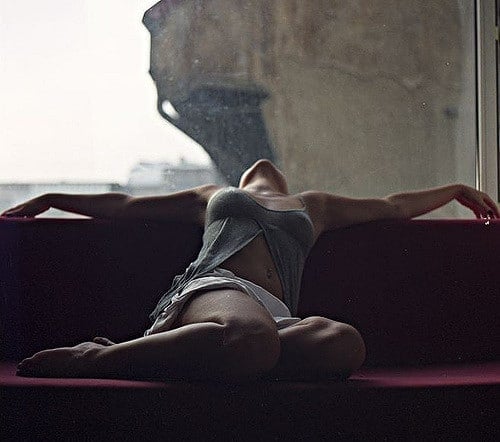 Married to a Sex Addict
This is not a happy post, but it is both a necessary and an informative post. It gives everyone a rare look beyond the picket fence and into the intimate lives of real people.
The outside of people's lives and homes often do not match the interior of their lives.
It explores what people do when no one else is looking.
There are common themes I see repeatedly when men cheat. Here is a common scenario: a man marries an incredible woman—a real pearl. This incredible woman is beautiful, kind, intelligent, empathetic, and a great mom. Many men pick out great women to mother their children, only to be distracted by women who are inferior to their wives.
In fact, research has even shown that 87% of mistresses are inferior to wives, according to the men who cheat with these mistresses. (This probably also explains why most men don't leave their wives for their mistresses over the long term. There can be a lot of bouncing back and forth and several D-Days, but given time, most men do not leave.)
When these pearls of women find out theirs husbands have been sleeping with bartenders, their administrative assistant, or strippers, or even peers, they do not understand. They set their mind to understanding why their husbands would do such a thing with such a person.
Well, this story will provide a rare and unflinching look at why some men, especially sex addicts, intentionally marry a great woman to mother their children, only to turn around and have sex with strippers, prostitutes, and one-night stands with strangers.
Many men are conscious of what they are doing, if you press them long enough for the truth. Men have told me that there is the kind of woman you marry, who will provide a loving and excellent home. Then there is the kind of woman from whom a man only wants sex. He might use the word "forever" with such women, but that is only to receive the goodies—copious amounts of sex on the side with someone new.
We are going to get a rare peek at the beginning, middle, and end of the lives of two people. The woman is a real pearl and the man is a real swine.
This is a story about real life and how cruel, shocking, and dysfunctional some people can be.
For the men who are reading this story, this story does not reflect on all men. 
This story is about a man who is a sex-addict and a narcissist with sociopathic tendencies. It is about how he has lived his life and how even at the age of 80, he will never change.
It is about a very dear woman, his (ex) wife, Diana, whom he emotionally and almost physically destroyed during their marriage.
This is a story of the hell that a wonderful woman, Diana, had to go through and how there is no way to change a sex-addict. This story is about Bill and his callousness towards Diana's devastation, his lack of insight, his lack of empathy, his lack of conscience, and his continued callousness towards the feelings of others whom he has harmed during his life and whom he continues to harm.
Perhaps you will have some light-bulb moments and realize that there is no waiting for it to get better.  Some people will never be redeemed and are best left alone. The fact that I say some people will never be redeemed is important because I am the person who tries to redeem people and animals.
But, when it comes to people with personality disorders who act out sexually, there is no positive future unless that person goes to get help for themselves of their own volition. Then that person needs to stay out of relationships for a very long time.
Disclaimer: This is a very disturbing post and will contain many triggers. There will be very disturbing stories about abnormal and deviant sexuality. There will be swearing, sexual acts, and sexual expressions. This is not a post for the faint at heart, so you have been sufficiently warned. Do not blame the messenger for telling a story about real people and the actual (unfiltered) things they say and do. If you do not want your current world-view disturbed, this article is NOT for you.
Sex-Addiction – The Story of Bill and Diana 
My dad was born and grew up in a small town, went to the university in same small mountain town, and still has all those friends from childhood. This was a town where people went to church and stayed married. Early in his life, my dad met Bill and Diana and knows them to this day.
Bill and Diana met in college. Diana was smart and well-read, but she grew up in a very small town—less than 200 people. When Diana went to college, all of a sudden she was in a town of 80,000 people. Her unusual physical appearance and kind nature made her a magnet for the wrong kind of men.
She was introverted, sweet, and well-read, but she was someone who was completely unaware of her physical beauty. (One of the reasons was because her mother constantly tore her down and told her she was a monster.)
A couple of years ago, my dad was going through all the films he made as a student in the 1960's. A woman came on the black and white screen and I said, "Is that the 20-year-old Priscilla Presley?" My dad said, "No, that was Diana when she was 19-years-old. She was Bill's girlfriend at the time and she was patient enough to star in one of my student films."
I was stunned—she looked like a more attractive version of the young Priscilla Presley.
I said, "Seriously? That was Diana?"
"Yes, seriously," my dad replied.
Like many sociopaths and/or narcissists, Bill targeted this beautiful and naïve woman and drew Diana in with his extreme charisma, his wealthy and worldly family, and his endlessly (allegedly) entertaining personality. He pushed the boundaries, he rebelled, he approached beautiful women fearlessly, and he was never turned down. He threw most of those women away just as quickly.
But, Diana was different and special because she was The Perfect Victim.
Why?
Diana trusted people and came from a small town where everyone kept everyone else in check. Not only was Diana beautiful, she was the perfect match for a sex-addicted sociopath because of her naivety. She would not see the red flags. She would not even comprehend there were such things as red flags since her mom abused her. She was kind, she was moral, she was smart, and everyone loved her. She believed that everyone knew they could choose kindness and integrity like she did, no matter their background.
The pig, Bill, had found a GIANT PEARL who did not even realize she was a pearl and that he was a pig.
Oh, Bill, the pig, must have laughed gleefully and hysterically the moment he realized that he had found the perfect victim. She was a real trophy to have on his arm, she was courteous and kind, she was nurturing and generous, she would be a great mother, and she believed he was superior to her.
She had been well-groomed by a narcissistic mom who had primed her for future abusive relationships. Abuse was Diana's normal and she was the perfectly compliant victim.
She was thrilled when Bill proposed because he continued to make her believe he was superior and she inferior.
They would be set up financially, due to his family's wealth and due to Bill's job as an engineer. She could become a stay-at-home mom while her children were little and not worry about coupon cutting.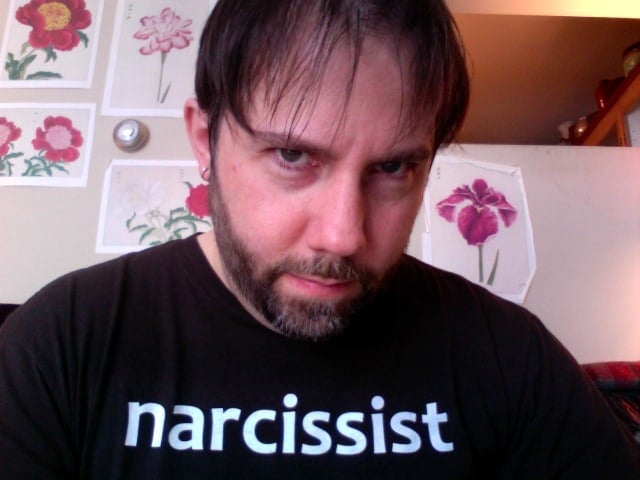 Life Gives Terrible Tests
Here is the story of the first real tragedy for Diana and it occurred early in her marriage to Bill.
Before I was born, my dad spent weekends sailing with Bill and Diana. One summer weekend tragedy struck. My dad was riding in the backseat with Bill and Diana's 8-month-old son.
The baby was fussing and my dad noticed he was struggling to breathe. My dad told me that even though sailing was on everyone's mind and everyone's favorite activity, my dad insisted that they take a detour to the nearest clinic. My dad told me he could sense that something was really wrong with this child, even if it looked like fussiness.
The child was air-lifted to a hospital that day and taken to a large city. They found out that the child had a rare heart defect—my dad described it as a "hole in the child's heart."
Several months later, Diana and Bill agreed that surgery needed to be done on their son. They went to the best big-city hospital in the region. Diana and Bill knew that their son, even with the best doctors, would have a 50% chance of dying during surgery.
Diana told my dad that she was allowed to follow her now one-year-old into surgery. But, that was the last time she saw him.
Her son died during surgery.
Instead of Bill and Diana being asked if they would like to see their son one last time, their son was returned to them as a box full of cremated ashes along with his favorite blanket that had gone with him into surgery.
She told me in one of her recent emails that the experience was a mere blip on Bill's radar screen; he just did not care. He did not comfort Diana either.
The whole experience tore her heart open and tore her in half. She fell apart. She was not sure if God existed, but she pleaded with God to send her the same little boy back—this time a healthy one. She began praying for the first time in her life.
About a year later, she gave birth to a healthy baby boy who looked and acted like her deceased son. She told me God sent her exactly what she asked for and she started believing in God after that.
Her son is now a grown man and has a family of his own. Diana was always the most proud of her son since he had always had an exceptional character that included selflessness and solid integrity. He was like her and not at all like Bill.
The Next Chapter
When I was a child, Bill and Diana had built a gorgeous multi-level view home overlooking a mountain lake. One time my parents took me there when I was about 8-years-old.
I had never seen such beautiful architecture in my life. Their home was built on a steep bank overlooking the crystal blue lake. It had five open levels that seamlessly flowed to the next level and walls of windows overlooking the lake and mountains. There were enormous decks off each level and a steep trail down to their dock and boat. Their kids were near my age and we spent the day splashing in the water.
I remember listening to a hushed conversation on the three-hour drive back to my grandparent's house in another mountain town.
I remember my dad saying, "I can't believe that he gave her herpes this time. Gonorrhea was bad enough—but now herpes. This is unforgivable."
I remember my mom saying, "I hate him. He is truly one of the most disgusting people I have ever met. I do not understand why you stay in contact with him."
My dad answered, "He was a childhood friend But, I care about Diana too. I have tried knocking some sense into him and he never listens."
I remember asking my parents what herpes was. They were surprised I was listening. My parents are interesting people because even though they are moral and went to church, they are both independent thinkers and they would answer my questions.
I had already heard about how sex produces babies. So, they told me about how when some people have sex with many people, they can get sick on their private parts. They told me herpes was a very painful condition with agonizing, red sores and that Diana got it in her private area. They told me Bill had given it to Diana because he had a "girlfriend."
I remember telling my parents that Bill was crazy and I did not understand why anyone would need a girlfriend if they had a wife and children. By that time, Bill and Diana had three children (with the fourth one having died in the hospital during the heart operation).
We moved many times during my childhood. My dad would move in order to get promotions at universities. People like him were referred to as academic gypsies. But, we spent summers in our home state and stayed with my grandparents for the summer.
Summers always included having large get-togethers with all my parent's childhood friends and their children. So, I got to see this cast of characters evolve just as I did. We always saw Bill and Diana and I always played with their children during the visits.
I remember always hating Bill.
He always smelled like beer and acted very strangely. He was always telling jokes about sex even if us children were around. Even though my dad had a moustache and it has always suited him, I hated Bill's moustache. When Bill smiled, his eyes narrowed, his moustache seemed to take on a life of its own, and he looked like one of those snake-oil salesmen in posters from the late 1800's.
Bill did not try to hide who he was or continues to be.
Even when us children were around, he always said the most shocking things. I had never met anyone like that before. I would ask my mom about Bill and she would talk of her deep hatred for him and that she did not understand why my dad was so loyal to people who did not deserve such loyalty. This was a recurring theme in my childhood.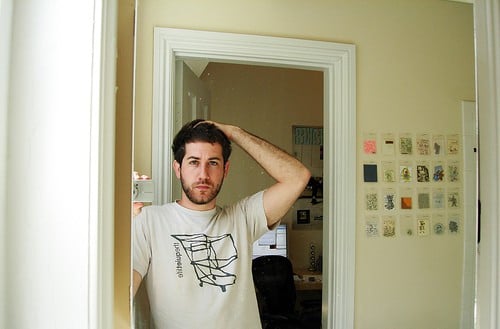 The Real Bill
Bill's egregious behavior just kept showing up.
Here is the thing that REALLY made me hate Bill. He ruined something special to me.
My mom and I had gotten dressed up for Mother's Day when I was around 16-years-old. We both wore long dresses, but there was no hiding the fact that I had the body of a much older woman. This fact greatly pained me and made me feel profoundly ashamed about myself.
I had been so comfortable being a shapeless and long-legged tomboy who spent days riding bikes, swimming in lakes, and rivers, or climbing trees with the boys. I even dressed unlike a girl, when I was allowed to do so.
Before I went through puberty, a standard outfit was jeans and a plaid shirt in the winter and khaki shorts and Izod golf shirts in the summer. I would fight with my mom every time she wanted me to wear a dress to some special occasion. Note: I was not a transgendered child and I am so glad I grew up at a time when a girl could be a tomboy when she was little without people saying I wanted to be a boy. I did not want to be a boy. I just wanted to climb trees with boys and wear comfortable clothes. I was athletic and was comfortable in the body I had a as child because it allowed me to be an athlete.
But, then I hit puberty and it ushered in several years of self-hatred and extreme insecurity. But, the Mother's Day picture with me and my mom was special.
By the time I was 16, I  liked wearing dresses because they could often disguise any kind of shape I had. But, the dress I wore that day had kind of a wrap style in the front and it highlighted the fact that I had a shape, but not in an inappropriate way. I loved that photo of me and my mom.
Bill asked my dad for some family photos and so my dad got copies of that sweet Mother's Day photo taken in the garden. It was a sweet and innocent photo showing a happy mother and daughter—the perfect picture to represent a family just like the nice photos people sent out during the Christmas season.
My dad got a phone call from Bill after Bill had had a couple of beers. When my dad got off the phone, I heard my dad telling my mom something that sounded very strange and it involved me.
I confronted my parents and asked what Bill had said. My parents looked at each other like "should we tell her?" They had never withheld anything from me if I asked.
When people were jerks, they would tell me all about it if I asked. These would be opportunities for me to learn about people. So, they never sheltered me from the fact that some really terrible people existed in the world. They would tell me stories and give me instructions on how to deal with such people even though I had not met any really terrible people yet and I had no radar for them either.
My parents both looked troubled. So my dad said he would tell me the first part and my mom would tell me the second part. Bill had gotten the Mother's Day photo and just had to call my dad and tell him what he thought.
My dad said that Bill said this to him: "You old bastard, how did such a beautiful nymph spring from your ugly loins?"
Note: My dad was always a good-looking man with a baby face and a gentle soul. My dad is of the Nordic variety and my coloring is nothing like his. No light blond hair or steel blue eyes for me. My dad was never ugly or a bastard. That was Bill's projection of himself onto my dad.
Then my mom continued, "Here is the cleanest version of what he said next: Bill basically said that you have the perfect mouth." But, my mom would not tell me the rest.
When I couple of years older, I asked my mom what Bill really said. Obviously, what he said was more disgusting, but I will not repeat it. It was more disgusting than anything I had heard in my life at that time and it involved Bill fanaticizing aloud of what I could do with my mouth. 
I felt sick as I wrote that sentence. I hate writing these things. They make me ill. But, as I said, I was going to talk about real life and I would do so without censoring it.
Bill knew I was 16-years-old. To him, the concept of a 16-year-old girl simply meant supple, virginal flesh. It never occurred to him that there was something profoundly wrong with calling a friend and telling his friend about how he was imagining his friend's daughter giving him a blowjob.
Who does that?
Bill does.
My dad stopped talking to him for a long time after that.
It also makes me upset because I remember who I was at that time. I had not even kissed a boy, let alone held his hand. I went to church twice a week. I was not sexually active in high school.
Part of it was that I was just scared of sex. Sex seemed scary at such a young age. I was not attracted to boys (but I was not attracted to girls either.) I was just innocent and had no concept of sexuality. That is such a rare thing today. Thankfully, my boy-craziness hit me in my 20's when I could channel it into a long-term and monogamous relationship and also be smart about it.
Then, there was the idea of pregnancy. Pregnancy terrified me, especially teen pregnancy.
I knew a girl—a friend from high school– who had six abortions before she was 17-years-old. Her parents would not put her on the pill even after all that. This occurred in a very backward town in the Midwest and in this girl's parent's minds, giving their daughter an abortion was better than putting her on the pill.
Back to Bill and Diana
Diana realized Bill cheated on her during their entire marriage. But, she had taken ill-informed and clichéd advice about "standing by your man" and "being a better wife so that he won't have to cheat." It was basically the old garbage about how women allegedly caused their husbands to stray.
Bill was a sex-addict and a narcissist and he would continue to be—always.
Even though Diana got STD after STD, she stayed "for the sake of the children" and because others said, she still "was not trying hard enough." After all, if she had tried hard enough, then naturally Bill would not have strayed.
Enormous and WRONG advice that nearly destroyed her.
For many years, Diana played the "pick me dance" throughout her entire marriage to Bill and for the sake of her children. The harder she tried to be a better wife and the more hysterical bonding she did, the more STDs Diana got.
Diana's fundamental viewpoint that she was the problem was flawed. She had been assuming all those years she was the problem and she tried harder. She was told by others she was the problem. But, when she tried harder, Bill's behavior got worse.
Diana did not realize she was rewarding Bill for bad behavior.
Bill had an affair? Well, that just caused Diana to hysterically bond and beg him to be hers forever.
This is called providing positive reinforcement for undesirable behavior.
Let me illustrate this concept.
Let's think of circuses and how they train the wild animals. If they want a tiger to jump through hoops and cause awe to the audience watching the tiger, they give him an enormous steak for jumping through hoops and making the audience cheer.
Imagine if the tiger started roaring at everyone it saw and caused small children to cry. That caused The Great Tiger Show ticket sales to plummet. What would a smart trainer do?
Would he hit the tiger? No, that would just cause the tiger to fear humans and become violent.
Would the trainer say, "Oh no, I don't want you to roar—you are making all the children cry! So here is a steak so you will stop doing that."
Will the tiger stop if he gets a steak for bad behavior? Heck no!!
All the tiger knows is that roaring at people and making children cry gets him bigger and bigger steaks.
So, his behavior will become worse as the steaks become larger. It becomes a vicious cycle.
A smart trainer will withhold the steak until a tiger starts jumping through hoops again. Only after the tiger completes that task consistently will the smart trainer give the tiger a steak.
What Diana did not realize is that she was rewarding Bill for bad behavior. (If you don't believe in behavioral reinforcement, read B.F. Skinner. People go toward what feels good and run away from what feels bad.)
Each time Bill cheated and Diana got an STD, Bill was given a "steak" for bad behavior in the form of more hysterical bonding and pick me dances.  
Bill got MILLIONS of pounds of steak.
The women around her were no help because they all came from an era where a wife simply bit her bottom lip until it bled and hoped and prayed her husband would choose her.
Diana was in a situation where the blind were leading the blind.
Our Rights
In the PAST when women could not own property, vote, or be in control of their finances, women had to play the pick me dance in the hopes that a man would continue to feed his family.
Now, the game has changed and people need to wake up.
Each of us, whether male or female, can make it on our own financially. We have choices.
We can now provide negative consequences for negative behavior.
And no one should have to run toward the person who makes them feel bad. The reason people run toward the person who makes them feel bad is due to fear of the unknown and also out of habit.
But it is like this:
Your spouse cheats?
All you have to do is pack their things, put the suitcases on the lawn, and have all communication go through an attorney.
They receive negative repercussions for their negative behavior.
They (genuinely) break it off and go to a marriage counselor with you? Then they can move into the spare bedroom.
What's that I hear…?  You require to have your sexual needs met and your cheating spouse needs to be in your bedroom?
No.
That is why adult stores exist.
I know, I know. I normally do not write these things. But, I am trying to explain that hysterical bonding, the pick me dance, and being nicer to a wayward spouse will cause your wayward spouse to cheat more.
I know many will use excuses and say they cannot stop the pick me dance, hysterical bonding etc. Even if you did it in the past, you can stop at any time. I am trying to explain that you can take control.
The things that you think give you control, such as hysterical bonding, do not. They provide mounds of steak and reinforce your spouse to keep the bad behavior going.
You can set boundaries. If you do not want to set them, just be honest with yourself instead of making excuses.
Maybe the pick me dance makes you feel powerful or maybe hysterical bonding spices up your sex life.
Just realize you are reinforcing your spouse's bad behavior and you will only get more of the thing you do not want.
Take it from Diana; she tried all of that for 25 years. She got many diseases and God knows how she did not get AIDS.
Thankfully, one day Diana finally got it through her head that she was never the problem.
Bill was always the problem. Bill will always be the problem. No amount of sex or anything else Diana could do would cause Bill to change.
She was right. She left.
 Bill still is who he is.
If she did not leave, he would have left her at menopause anyways.
Here is why…
Do you know what Bill did then? He married a woman 30 years younger than himself—who was just legally of age. Then he started a second family with her and she bore him several more children.
Do you think that her young and tight 18-year-old body got Bill to see the light and stay home at night?
No.
Bill kept going to bars, kept picking up women of ill repute and then passed the gift of STD's along to his young wife. And she stayed.
Bill loved giving STD's as gifts and they are just the gift that keeps on giving, year after year, and season after season!
Forgot the fruit of the month club. STD's are the most affordable and long-lasting gift you can give to your loved ones.
Bill thought STD's made fantastic Christmas and anniversary presents.
Maybe I am too prudish or materialistic, but I will take fruit of the month club any day even if it costs more.
The Explanation 
Let's back up.
One day, in ye goode olde daze, my dad was sitting on a barstool drinking beer – with Bill – and they were both in their mid-30's. It was during one of many summers we spent in our home state and in the small, mountain towns of our home state.
My dad decided to confront Bill about his treatment of Diana. When my dad confronts someone, he simply asks them a question in a voice tainted with disbelief. Like me, he is not a yeller. He just simply asks a hard or invasive question in disbelief.
It took my dad several years to ask Bill the following: "WHY? I am sure you know Diana is as close to perfect as a woman gets. So why can't you just stay home and be loyal?" 
Do you think Bill was offended because someone had figured him out?
No.
Bill just laughed and laughed and laughed and then stared at my dad as if my dad were some newly discovered species.
He thought my dad was joking.
When Bill realized my dad was not joking he said this:
"I hate perfect. I love dirty sluts. The nastier, the dirtier, and the lowest of the low the better. There is no why. I just love whores and I will always love the dirtiest, nastiest whores on the planet."
That is as close to the Truth anyone is going to get from a narcissist with a sexual addiction.
There is no "why."
They just love dirty sluts—or maybe they love classy sluts—or they have a thing for librarians. There is no "why" and they do not stop to think long enough to consider the impact their actions have had on others.
Here is the biggest piece wisdom about people like Bill as delivered by Little Charlie & the Nightcats:
Bill was thinking with the wrong head.
Bill had a metaphorical string of the most beautiful pearls at home and a clean house. But, Bill wanted to roll in the dirty mud with the lowest of the low gutter sluts.
There is no logic. He was thinking with the wrong head and the wrong head knows no logic. It gets hard when logic goes out the window.
Then, my dad, the person of No Understanding, asked Bill why he would not just divorce Diana so Diana could find a Good Man.
Bill did not like that comment because obviously my dad did not understand Bill's hall of horrors and warped freak-show mirrors. 
Bill straightened up.
"Leave Diana? She's a great mom and a great wife. Why would I do that?"
Note: The fantasy of EVERY cheater is to keep a wife and as many women on the side as possible so he can "have his cake and eat it too."
My dad told Bill he should consider leaving Diana for her own safety. After all, it is one thing if Bill wanted to spend the rest of his life acquiring new STD's from far and wide, but it was not fair to bring these exotic and (some undiscovered diseases) back to Diana.
That thought simply did not compute for Bill since it was about someone else apart from himself.
The thought of the idea that Bill might be doing something wrong did not compute. It was like my dad was trying to teach calculus to a toddler.
My dad could teach calculus all day long to a toddler and it still would not compute.
Bill simply had no frame of reference and just drank his beer.
I keep trying to understand narcissistic sex-addicts and why these narcissistic sex-addicts refuse to leave the monogamous population alone.
I just keep getting the answer that there is nothing deeper to it. Everyone and everything is on the menu. Generally, sex-addicts are shallow people in terms of their inability to think outside of themselves, but the harm that they cause to those who love them runs deep.
Most sex-addicts see other people as objects, not as people. But, if they are narcissistic sex-addicts, they don't see people as objects because they just see themselves and their own self-pleasure.
In Recent News
Before Diana was in the car accident, my dad told me a new story about Bill. My dad told me the now 80-year-old Bill had to have quadruple by-pass surgery. All of those years of drinking beer, eating fast good, KARMA, and smoking cigars had caught up to Bill.
Before my dad could tell me the story, I said, "Please, please tell me Bill died already – just for the sake of humanity."
My dad said Bill is still alive and my dad continued the story.
My dad said that as Bill was being wheeled into surgery, he told the skilled surgeon, "If you fuck this up, I am going to haunt you for the rest of your life!"
I guess that was enough of a threat for the surgeon and the surgeon ensured Bill lived. No one in his right mind would want to be haunted by Bill.
Now, Bill is 80-years-old and keeps going to the bar everyday trying up pick up 20-year-olds.  Some of you might be asking what happened to Bill's second family—the one he had with the 18-year-old.
That family still exists. He ignores them.
The problem is, Bill divorced that woman because she committed the cardinal sin of going through early menopause – as I said earlier.
How do I know this?
Well, last week Bill – now 80-year-old Bill – called my dad from the local bar. Bill was really drunk. My dad said Bill shouted angrily about the fact that his ex-wife—the one who had committed the sin of going through early menopause—still loved Bill and would not leave him alone.
An 80-year-old Bill complained about how his 50-year-old ex-wife would come and clean Bill's house, do his dishes, wash Bill's clothes, would purchase Bill very expensive whiskey, and would ask how his day was going.
Bill told my dad that he (Bill) completely ignored his second ex-wife when she came by and did nice things for him. Bill told my dad he, "wished she would go the fuck away." As a result, he pretended she did not exist when she came by.
Now, that needs to switch. What needs to happen is that Bill become invisible to everyone around him. Instead of people worshipping at his narcissistic feet, they need to treat him as if he does not exist.
At that point, my mom came home from her evening church service only to hear a drunk Bill on speakerphone. My dad does not have the best hearing and when he is alone in the house, he will talk to people on speakerphone.
Then, my mom overheard Bill tell my dad, "What's wrong with women these days? All these fucking 20-year-olds at the bar won't give me the time of day anymore! You can't expect me to fuck women over 35."
Then my dad told Bill to watch his language because he was on speakerphone and my mom had just come home from church.
A drunk Bill said, "Can you hear me, Louise?* Aren't you a fucking saint. Such a fucking saint. I mean truly. You are the biggest fucking saint I know."
Then, Bill continued ranting about being alone and how he hated the few masochistic fools (like his second wife) who did actually love him. He kept ranting about all the "cock tease 20-year-olds who wouldn't put out."
My mom, who had previously hated Bill with a passion, told me that in that moment she realized Bill was the most pitiful person in the entire world. She told me it as sad that an 80-year-old man could not see past his own nose. She had a new-found compassion. (Don't waste your breath, mom).
The very thing that he was addicted to—sex with lots of young women—could no longer be had. He could not even pay a prostitute to go home with him because even they had standards. No one wanted Bill except for his long-suffering ex-wife who was 30 years younger and who Bill thought was "too old" for him to have sex with. Literally.
I told my mom needs to save her sympathy for people who actually deserve it. My mom is very misguided in her sympathy because she keeps forgetting that every decision Bill made for his entire life brought him to this point.
No one should have sympathy when people like Bill get their KARMA.
One last thing: Before anyone wonders if Bill might be demented, I will say this.  Bill has been this way since he was a 20-year-old. He was a spoiled boy from a wealthy family. In fact, it just occurred to me that Bill might even be the small, mountain town version of Donald Trump.
For as long as Donald Trump has been on TV – and he has been on TV since the early 80's—Donald Trump has always been himself. Bill and Donald Trump are the same: they are both of similar ages, they both come from wealthy and indulgent families, and they have always been themselves.
These are not two demented old men who do not know better. These are two old men who have always been irrational and selfish in their thinking towards others. Neither man has or had the ability to empathize with others. Their terrible personalities were always there and have nothing to do with elderly dementia. They see people as objects and these objects fall into two categories: usable and non-usable. If they deem someone useable and can use someone for radical self-indulgence, they will. If someone is not usable, that person does not exist.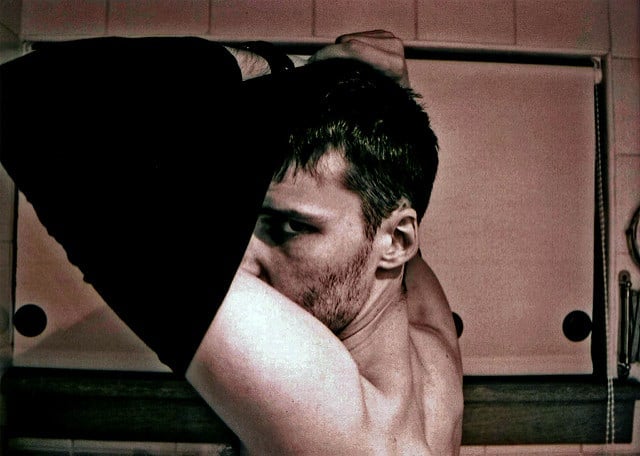 The Question
If Diana had not left Bill due to his affairs and stayed with him, would Bill have seen the light?
That is an unequivocal "no."
The problem was never Diana. Bill was older than Diana was, the problem started well before they even met.
Bill went along to seduce and marry an 18-year-old after she left. How he carried that off, I do not know. But, I will take an educated guess. My guess is that the 18-year-old had been sexually assaulted by an older man at one point and no one told her that she had rights.
Note: Not all sexual assault victims go on to marry perpetrators. Many of them wise up and set boundaries.
But, when I hear of such age differences, there has almost always been sexual abuse or other extreme trauma in the past of such young girls who marry men like Bill.
Diana was lucky to get out when she did. It would not have gotten better for her.
She likely would have wound up with the cancerous forms of HPV and died of cervical cancer years ago. Good People like Diana do not deserve that fate.
I also asked my dad a question: about how many partners had Bill had in his life? My dad sighed a long sigh and put up his hands as if to say, who knows. Then he thought about it and gave an educated guess. His conservative guess was around 800 women.
Remember the secondary sex calculator? Let's run Bill's numbers through it to see how many secondary partners Bill had had.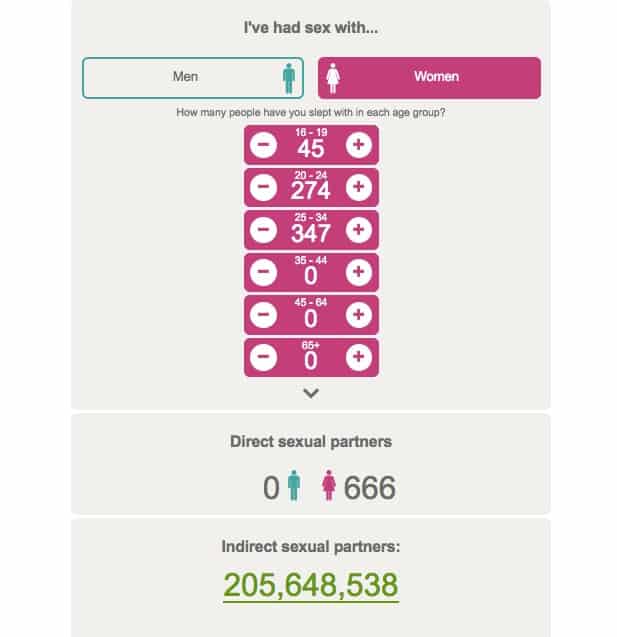 Actually, since I have to manually click for each partner, my arm gave out on "the devil's number" and I thought that was appropriate for Bill, especially since Diana often referred to him as the spawn of Satan. 
So, what were you supposed to get from this story?
Were you supposed to get that Bill is a bad person? Well, that is obvious. That Bill was a sex-addicted narcissist with no boundaries? Well, there is that too.
But, I did not write this story just to dump on Bill.
No, I wrote this story to show you how people like Bill think (or don't think). However, this was not even the most important part.
The most important part is that people like Bill do not change.
I do not care if you have been married to someone like Bill for 40 years. Being more loving and more understanding towards this type of person only causes them to do more of what you do not want. If they treat you poorly and you treat them better, this just causes them to treat you more poorly than ever. 
I know this is an inconvenient message for many—especially us "fix it codependents." Once upon a time, I tried to be a "fix it codependent" and saw it was never going to work. Codependents lose themselves and no one is worth losing yourself over. Trust me, I am the expert on former codependence.
Men like Bill are scorpions and it is in their nature to sting whatever gets close. This is what scorpions do. It is hard-wired scorpion behavior.
So, a codependent can be as understanding of the scorpion as they like, they can hope it will get better, but it will never get better since no one can control a scorpion but itself.
And trying to convince a scorpion not to sting you is as futile as trying to breathe in water to get oxygen in your lungs. Sooner or later, you will drown.
But, don't blame me. I am the messenger and I am here to warn you. That way if you choose to stay, you know what to expect.
We all have free will, but I would rather be single and living in a tent (or preferably a 250 square foot tiny home) than being married to a narcissistic, sex-addict. Should I ever find myself in that situation, you can call my bluff and I will be off to buy my own tiny home.
Considering I am a huge fan of tiny homes, it would not be a bad thing at all. 
Wait, There's Ward!
I almost forgot about the comic relief.
Let's talk about Ward and this is not Ward Cleaver from Leave It to Beaver. This is the anti-Ward Cleaver.
I realized that I had only written about one story of sex addiction, but I had another story that at least included some humor (at the expense of the sex-addict himself.)
Let us talk about Ward*.
Ward was the Vice President of a large university. All of the professors talked about him because of his outrageous antics. He was from a generation where men carried out their shenanigans right under their wives noses.
Many wives were told to pretend not to notice. Ward had married a cultured and educated woman who sponsored high teas and charity events to make him look good.
As a lady, she pretended not to be aware of any of the embarrassing and poorly hidden things that were going on around her. Everyone else knew and talked about Ward's new woman-of-the-week behind her back. Ward's wife remained the very picture of grace, regardless of what he did.
There was one woman-of-the-week that caused such a scandal that Ward had to receive temporary probation. Here is how I met that particular woman before the scandal erupted.
While an undergraduate, I had a fulltime (paid) campus job in a writing lab where we helped others put together their Master's theses and PhD dissertations. I had to pass a tough exam to get this job and the test required a score above 95% and I was the only freshman on staff. Note: If there are any grammarians or linguists out there, you will notice the hundreds of mistakes I make in my writing. Most of them are intentional, like starting a sentence with the word "and." Sometimes typos sneak through. I took many writing classes and the teachers told us that once we had become grammar experts, we could develop our own style. My style happens to include long sentences and a stream-of-consciousness writing style. When I do paid editing jobs, every piece I edit is grammatically correct.
One day, we were required by the university to take "sexual harassment training" so that all of us writing tutors could recognize sexual harassment. We all laughed because the university assumed we were so sheltered that we were incapable of recognizing sexual harassment when it reared its ugly head.
That day, we all waited in a classroom for the head of Human Resources, who was also the head of the sexual harassment training program, to arrive. A few minutes later a woman in her early sixties toddled on 5-inch heels into the classroom.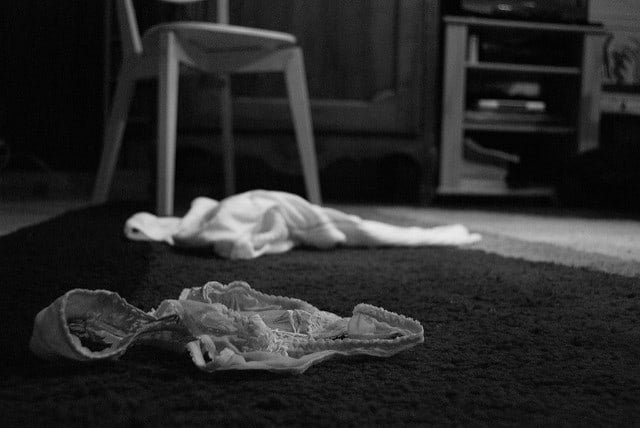 She wore fishnet stockings, a leopard print mini-skirt, stilettos, and a black shirt that was cut so low that half of her breasts fell out of her top. She also wore an outrageous wig, enormous amounts of blue eye-shadow, and false eyelashes. The way she presented herself did NOT make her look good for her age. Truly.
If we were in a club, would I judge this woman? No. I would admire her for wearing what she wanted, despite the idea that many would say she was too old for mini-skirts and false eyelashes. Wearing a much classier version of such garb to out for the day is a style of dress sometimes seen in Southern Europe and France.
But, we were in a sterile, academic classroom with white, linoleum floors, off-white walls, and beige, plastic desk-chairs. This was cornfield country and context is important.
All of us tutors looked at each other sideways and wondered if she was there as an actress to demonstrate sexual harassment scenarios. That question was quickly dismissed after she introduced herself.
Fishnet stocking lady introduced herself as the head of Human Resources at the university as well as the person who had pioneered the brand-new sexual harassment program.
I sat there and waited for the punch line to the joke. This was a joke, right? She was an actress, right?
No, it was no joke and she was no actress.
She sternly lectured us about inappropriate clothing, while she failed to mention that she was actually wearing the same inappropriate clothing.
The rest of us women were so boring since we wore turtleneck sweaters and khaki pants.
Then, she even more sternly warned us women not to bend over because then men might see our cleavage or the outline of our butts.
What about men? They had butts too!
Then she told us women that we should report any coworker or faculty member who tried to solicit sexual relationships with us. Finally, she gave us a worksheet and toddled off on her 5-inch black stilettos.
What had just happened?
Were we on Candid Camera? Was an announcer with a comb-over going to jump out from behind a plant and start laughing and shaking our hands?
I looked over at Tim,* our supervisor, and he and I both busted out laughing. We were in tears we were laughing so hard.
Back to the rest of the room. The other tutors looked like stunned wild animals that had been shot with a sedating dart only to wake up in an entirely different galaxy.
They were still in a daze, trying to figure out if we had just experienced a group hallucination. Indeed, it was not a group hallucination.
Two weeks later, Tim came running into work because he could NOT wait to tell all of us the latest gossip. It turned out that Ward (the married Vice President of the university) and the sexual harassment woman were having a physical affair. They had been doing it in broom closets and that was why she had dressed like a hooker for work. She came ready for the broom closet dates, which she knew could happen at any time. When they felt more bold, they also had dates all over his desk.
Of course, even though everyone knew Ward always had his pants down, getting caught with his pants down by a campus janitor was another matter.
So what did Ward and sexual harassment lady do?
They did what a lot of cheaters did. They went back to the married person's house. (Ward was the married person in this case.) Not the smartest thing and yet it always happens.
Ward's wife was off hosting one of her all-day teas at some five-star hotel with other important university wives. That spring day, Ward and sexual harassment lady played hooky and decided to skip out on work. They met at Ward's mansion and proceeded to the master bedroom where they had sex.
While Ward and sexual harassment lady were in the throes of penetration and screaming, someone busted in through the master bedroom door, with a gun and yelled, "Freeze!"
No, it was not Ward's wife and she had not suddenly decided to exact revenge.
Instead, it was a police officer that thought he was saving someone from a home invasion.
Ward and his wife had a silent alarm at their mansion. The wife had turned the alarm on when she left for the day. But, Ward, who only had sex on his brain had totally forgotten about the house's silent alarm.
The wife had also provided the police department with a key since the couple were high-profile people. I am sure somewhere in Ward's wife's mind she knew what was going on. And she was waiting for the day when Ward would bring the flavor-of-the-week home and Ward would forget about the silent alarm.
So it was, the silent alarm had been tripped and the police officer had arrived at the house. Naturally, since the police officer had heard screaming, he busted into the bedroom ready to shoot.
This story spread like wildfire around campus and it was verified by someone I knew who knew Ward's wife.
Interestingly, neither Ward nor the sexual harassment lady got fired. I am sure the university knew that if they fired the sexual harassment lady, she would bring a high-profile lawsuit against the university. This university did not like scandal since they prided themselves on one of their semi-famous sport's teams.
Most interestingly, Ward's wife never left him either. They are still married and now in their mid-80's. I feel terribly sorry for Ward's wife and can only imagine how weary she has become due to his antics.
Ward continues to be both a narcissist and a sex-addict and I am sure his wife felt since she invested so many years, there was no reason to leave.
I never liked Ward, so this story was hilarious.
Ward had made the mistake of sexually harassing me (imagine that) at formal event for all of the university's hundreds of exchange students. He had never even met me, even though I knew who he was since he walked around the room shaking hands and announcing who we was to everyone.
He walked over to me and with drink in hand announced who he was. Then he asked an extremely crass question that is no stranger to women who have natural red/auburn in their hair. I was 20-years-old and Ward was around 60-years-old and I do not want to repeat the crude question.
My mom was also standing next to me when this happened since I had invited her to this (usually) fun event. I asked my mom the other day if she remembered that. Of course she did. What he said was so shocking that what mom could forget that?
And you know what? He actually thought he was being funny and charming when he asked me that question. I remember walking away.
I was also not special in any way. I just happened to be in Ward's field of vision while he was drinking. Ward was the type who approached any woman with a pulse and probably women without a pulse too. Who knows, he may be checking out the local morgue as we speak.
I had actually thought about reporting him to the head of HR. But then, I remembered who the head of HR was and that he and the head of HR were still having an affair despite the debacle with the local police department.
Ward was a larger than life figure at the university because everyone knew about his affairs and no one ever fired him. No matter what he did, he was the Tom-cat who always landed on his feet.
Is Sex Addiction Real?
First off, let me address the idea that the psychology community is split on the concept of sex addiction. I was removed from the DSM long ago, but it still remains a problem.
Terry Crews, of Brooklyn 99, has an excellent video series about his addiction to pornography. Here is the first video in the series and they can be found under his YoutTube series called Dirty Little Secrets.
Second, many people have a very valid question—what is the difference between sex addiction and infidelity?
That is an extremely valid question and it is one that requires us to walk a fine line. The way I approach it is to look for objective evidence that shows acting out sexually has the same affect on the brain as street drugs. I also look at how many types of acting out a man is involved in, for what span of time he has been involved in these activities, and gauge the deleterious impact these activities have on his life.
Consider this study from Cambridge University in England about pornography and its effect on the brains of people with sex addiction. I have addended the article to include the most important key points:
"Pornography triggers brain activity in people with compulsive sexual behaviour — known commonly as sex addiction — similar to that triggered by drugs in the brains of drug addicts, according to a University of Cambridge study published in the journal PLOS ONE. However, the researchers caution that this does not necessarily mean that pornography itself is addictive.
Although precise estimates are unknown, previous studies have suggested that as many as one in 25 adults is affected by compulsive sexual behaviour, an obsession with sexual thoughts, feelings or behaviour which they are unable to control. This can have an impact on a person's personal life and work, leading to significant distress and feelings of shame. Excessive use of pornography is one of the main features identified in many people with compulsive sexual behaviour. However, there is currently no formally accepted definition of diagnosing the condition.
In a study funded by the Wellcome Trust, researchers from the Department of Psychiatry at the University of Cambridge looked at brain activity in nineteen male patients affected by compulsive sexual behaviour and compared them to the same number of healthy volunteers. The patients started watching pornography at earlier ages and in higher proportions relative to the healthy volunteers.
"The patients in our trial were all people who had substantial difficulties controlling their sexual behaviour and this was having significant consequences for them, affecting their lives and relationships," explains Dr Valerie Voon, a Wellcome Trust Intermediate Clinical Fellow at the University of Cambridge. "In many ways, they show similarities in their behaviour to patients with drug addictions. We wanted to see if these similarities were reflected in brain activity, too."
The researchers found that three regions in particular were more active in the brains of the people with compulsive sexual behaviour compared with the healthy volunteers. Significantly, these regions — the ventral striatum, dorsal anterior cingulate and amygdala — were regions that are also particularly activated in drug addicts when shown drug stimuli. The ventral striatum is involved in processing reward and motivation, whilst the dorsal anterior cingulate is implicated in anticipating rewards and drug craving. The amygdala is involved in processing the significance of events and emotions.
"There are clear differences in brain activity between patients who have compulsive sexual behaviour and healthy volunteers. These differences mirror those of drug addicts," adds Dr Voon. "Whilst these findings are interesting, it's important to note, however, that they could not be used to diagnose the condition. Nor does our research necessarily provide evidence that these individuals are addicted to porn — or that porn is inherently addictive. Much more research is required to understand this relationship between compulsive sexual behaviour and drug addiction." (1)
I do not agree with Dr. Voon's caution around the findings regarding pornography. We have enough data to demonstrate that pornography is addictive especially for people who have a genetic predisposition to addiction.
I also believe that the fact changes in the brain happen and can be measured is a big deal. It provides us with concrete evidence that can be measured.
However, I do not agree that this should provide anyone with excuses. Every addict knows (somewhere in their heart) that they have to be treated for their addiction and avoid triggers that can cause them to use again.
This is all within the scope of a regular sex addict's control if they make the choice to be treated and to stay in a facility until they have been cleared to leave by a doctor. Then, they must remove from their lives ALL triggers and spouses need to be on board with removing triggers.
Sex addicts will have to give up all internet use and have a second generation phone that only allows them to make calls (without texting.) Addicts must choose to "be their own keeper" and continue to make good choices.
They must refuse to stop the thoughts that cause them to act out. Psychology has shown us that every self-originated act begins with a thought. The person must use thought-stopping techniques before the thoughts cause them to act. Psychology has a variety of answers to help people stop unwanted thoughts.
It is my opinion that if someone is married to a sex addict, the couple should separate or should live in separate bedrooms. A spouse must never accept excuses from the person addicted to sex and a spouse must never accept blame.
Often, medical intervention can be helpful. Almost everyone is familiar with the medication called Prozac. When Prozac comes to mind, people think of an anti-depressant.
But, often Prozac has the power to stop obsessive thinking about sexual behaviors. This is often over-looked and long-term Prozac use can be extremely beneficial and valuable to those who suffer from compulsive thoughts and obsessive behaviors. It can also help betrayed spouses stop obsessing over "why" and "what if?"
So where is the line between a garden-variety cheater and a sex addict?
Here is my answer:
A sex addict has a pattern of acting out sexually in a variety of ways, over a long period of time, and even when he/she is in a sexually monogamous relationship. The addiction causes deleterious affects to the people around the addict as well as to himself/herself. A sex addict cannot one day wake up and stop using his/her sexual drug of choice unless there is serious intervention. Even then, there will be relapse. (Think Anthony Weiner. How many times does he have to get arrested for sending his trademarked Weiner pics to underage girls before he stops?)
A garden-variety cheater does not have a pattern of sexually acting out over a period of time OR a history of infidelity. An example of a garden-variety cheater would be a man who has been married 25 years and then goes through a mid-life crisis at 50. He accepts the advances of a younger coworker to reassure him of his masculinity, potency, and virility as a man. Prior to that, he has been faithful. The wives in these situations are usually leveled by absolute shock, disbelief, and profound grief.
**If you're interested in a self-assessment tool with respect to porn or sexual addiction, you might find mental health resource site, Psycom's "Are You Addicted to Porn" or "Sex Addiction Test (Self-Assessment)" to be good first steps.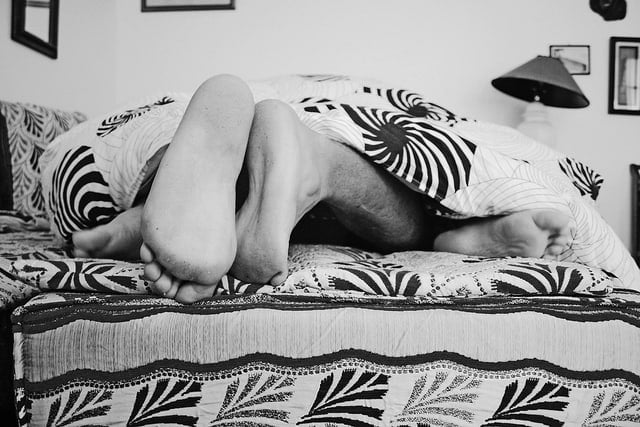 A Note on Brain Chemistry
I have read literature on lab studies with rats. In the late 60's, they gave rats a compound that removed serotonin in their brains. As soon as this happened, rats started mounting each other immediately since sexual activity causes serotonin to flood the brain.
I have read studies where doctors who specialize in sexual acting out have found Prozac, which is an SSRI, to have almost magical powers when it comes to sexual acting out. Find the right level of Prozac for a man to take – and over several months – sometimes his sexual acting out will go away.
It turns out there is also a strong correlation to male depression and infidelity. Depression is often caused by a lack of serotonin in the brain and there is nothing like the chemical cocktail provided by infidelity to make someone feel as if they can walk on water.
Unfortunately, no man has to be unfaithful to cure sexual acting out caused specifically by depression. Prozac is the answer in so many cases.
I am not someone who is necessarily pro-medication. I am all about taking supplements, exercising, and finding non-medical ways to help stay healthy. However, knowing what Prozac can do for depression and sexual acting out needs to be explored.
For those of you who are struggling with unfaithful spouses, have your husbands and wives assessed for clinical depression. However, the caveat with Prozac is that it is most helpful in men.
Women act out of for entirely different reasons and overall there are very few female sex addicts.
One study found that female bulimia and male sexual addiction were inversely proportional. 95% of people who are sexually deviant are men and 95% of people who are bulimic are women. They have found one of the links between the two groups was appetite dysregulation. 
I believe in getting to the bottom of issues and figuring out what is going on. However—and this is an important caveat – no matter what is going on, there are still a million responses and choices a person has.
Acting out sexually is the laziest and most selfish response of them all.
Sex addicts are not given a pass to "act out" when they are married—that is, they cannot use addiction as an excuse for acting out.
In fact, I do not believe sex addicts should get married until they have been treated and have completed several years of sobriety.
I believe that if someone only suffers depression and acts out sexually, they can probably successfully be treated with a combination of Prozac and other anti-depressants, cognitive behavioral therapy, trauma therapy, a 12-step program for sex addiction, AND an accountability partner.
My caveat: a depressed person who acts out must do ALL of those things—not pick and choose.
If someone is a sex-addict, they MUST do all of these activities for several years. There is no get-quick fix solution for sex-addiction although the right dose of Prozac, taken over the course of a person's life, can help lessen the obsessive drive to act out. However, sex-addicts need lifetime behavioral treatment with a therapist, accountability, and 12-steps programs.
It's like this: if you have a broken arm, wrapping it in cloth and wood can prevent it from flopping around. But, you really need a doctor and a cast put on that broken arm for it to be completely healed. Healing what is broken takes time and requires professionals and specialists.
So, there is hope for sex-addicted individuals who DO NOT have a personality disorder.
Those with personality disorders cannot be helped and usually avoid therapy at all costs. If they get therapy, many learn how to become better manipulators. For example, Bill has a personality disorder AND a sex-addiction. He will never get better.
Another important caveat is that Bill's sexual-addiction is NOT caused by alcoholism. His sexual-addiction pre-dated alcohol use and even without alcohol, sex is his drug of choice. Alcohol lowers inhibitions but it does NOT have magical powers to cause a condition that was not already there. Alcoholism is not a valid 'excuse' people can use as a get out of jail free card.
What are the odds of a narcissistic, sexual addict changing?
You Have a Higher Chance of Seeing Bigfoot than Getting a Sex-Addicted Narcissist to Change Forever
You quite literally have more chances of seeing Bigfoot than healing a narcissist with a sexual addiction.
Diana's life is actual proof of that idea.
I kept going back and forth in my mind about whether or not to tell this story from Diana's emails to me. I know what she is saying is true and people who have grown up in that area know she is telling the truth.
But, before I tell it, I must establish Diana's character. Diana was a non-drinker, a non-smoker, a non-drug user and a health food nut. She lived on health food, exercise in the great outdoors, and supplements. She did not talk about UFOs or the supernatural. She was very grounded and loved researching scientific topics.
As I said in the beginning, Diana had grown up in a rural area of the West where she had an opportunity to see multiple types of bears, mountain lions, cougars, bobcats, elk, moose, and all other manner of creature up close.
My parents were born and raised in the same area and I was born in the same under-populated and extremely mountainous state. I have also seen all kinds of animals up close. Well, in this rural state and the surrounding states, there is a heavily forested and mountainous area that forms a circle, but that spans several Western states.
All kinds of people driving through this area or hiking through this area have seen Bigfoot countless times. None of these people were hallucinating, drunk or high during these encounters. In the area where I live, people tell many Bigfoot stories, especially the local Native American communities (if you are luckily enough to have them give you the time of day.)
Many non-Native Americans are not aware that Native Americans believe Bigfoot is a type of humanoid- an extremely hairy and bigger human that does not speak human language. But, the Native Americans also intentionally steer clear because of their many encounters over hundreds of years with these hairy giants. Bigfoot do not like humans very much, according to the Native tribes.
Diana's second husband was a well-known scientist and they traveled the world for his job. He was a guy from a huge East Coast city. One time she decided to take him to Portland and then take the most rural road back to her home state. This rural road crossed to the area in the geographical circle I had described—the hot bed of Bigfoot activity. The best they hoped to see on that drive was a bear in its natural habitat.
In Diana's email, she said it was a bright, sunny summer day and they were driving about 30 miles an hour enjoying the view of the rivers and mountains on a winding, scenic road. They saw an enormous, hairy creature coming down the mountain and Diana (who was driving) stopped the car so that her husband could see his first bear in the wild.
Her husband had never seen a bear before, except for on TV. So, she stopped the car and waited. They watched for several minutes as the bear made its way down the mountain toward them.
Well, the problem was, when the so-called bear arrived at the road, it was not a bear at all. It was an 8-foot, upright humanoid covered in a dense coat of hair. The hairy man was ten feet from their car and slowly and angrily stared them down as it crossed the road. Then, it got to the other side of the road, jumped down an embankment, and crossed a deep stream that ran parallel to the road.  The stream only came up to the creature's waist as it walked across the stream. Then, it disappeared into the dense forest canopy.
Diana had never seen anything like it and was trying to process what she had seen. She said in her email it was equally man and beast and like nothing she had ever seen or could imagine.
After the hairy and upright humanoid was gone, she looked over at her husband, and he was speechless. She announced that must have been a Bigfoot, because even though she had not believed in them, she was certain they saw one.
That caused her husband to break his silence.
He told her they saw an escaped circus bear, who had very long legs, and was showing off and walking across the road on its hind legs.
I know the area of road where Diana was and that made me crack up hysterically.
Where was the bear's pink tutu and hat?
Why had the circus bear decided to perform a random act for a car of people?
That must have been a real diva of an escaped circus bear. It must have been the Kim Kardashian of bears. The diva bear had somehow lost its way while traveling to its reality show and was wandering in the dense wilderness looking for an audience.
The poor bear must have also lost its iPhone, its selfie stick, and an assortment of multi-colored tutus and hats. The poor bear was not even ready to perform, but when it saw humans, it just could not resist!
I have seen many bears up close and I have seen bears standing up occasionally on their back legs. They look NOTHING like humans and they do not walk around on their hind legs unless defending themselves or being trained to do so.
Their bodies are built to walk on four legs, not two. When they are on two legs, they look like angry bears standing on their hind legs in order to intimidate whatever is around. In fact, they usually do this when their cubs are with them.
There were no cubs around the 8-foot "bear" that walked on its long, hind legs and walked across a river on the same hind legs.
I do not know what it was Diana saw, but I do know that it was not a bear.
One time I saw a circus bear up close where I was least expecting it. I was walking through a park in St. Petersburg, Russia. The park was across from The Hermitage museum and the year was 1998. I had a video camera in hand because I was documenting my experience in Russia on video. Across the park, there was a tall man walking an extremely large animal on a leash.
I had to see it up close.
The man had a juvenile brown bear on a chain/leash and he told me he was training it for the circus. (Again, this happened in a center of a large, Russian city across from a world-famous museum.) He also spoke English well enough to tell me what he was doing. He told me the bear would dance in a circle if I had a treat. All I had were a bunch of peanut butter power-bars in my backpack.
Well, the bear went wild for those. Apparently, he had never had such a tasty treat. He certainly stood on his hind legs and turned around in a circle. I have video of the whole thing, but it is on VHS tape and part of a short documentary I put together on Russia.
I gave the bear the rest of the power-bars and did not want it to dance any longer. I did not think it was right to take a wild animal and make it do circus tricks. The bear did not look like a human when dancing. He looked like a dancing bear and that is why some people find dancing bears funny—because they do not look human.
Here is a dancing bear and no, I do NOT approve of this. I think it is cruel and it makes me sad:
If you watched the video, it was easy to tell the difference between the dancing humans and the dancing bears.
Back to Bigfoot. Diana did not see a dancing bear and I know that.
I have heard so many personal stories from reliable people my whole life about Bigfoot sightings because I live in an area that is a hotbed of sightings. So, while her story is not shocking to me, I know many might call her crazy.
I assure you she is not crazy. I do not know what the Bigfoot is and I have not seen it, but there is something happening that is not easily explained. I do not believe in it or disbelieve in it. I would need to see it for myself.
But, I believe Diana when she said she saw an 8-foot humanoid covered in dense fur. What it is? Who knows. Diana was still trying to figure that out for herself. She was not sure, except she did know it was not an escaped circus bear or any other creature she had ever seen.
Back to my point: just like Diana, you have more of a chance of seeing Bigfoot in real life than having a sex-addicted narcissist or sociopath change. You can wait around all you like and "hope it will get better" and you can spend years waiting.
But, that sex-addicted narcissist will just get older until he turns into a pathetic 80-year-old man like Bill. This pathetic man will keep getting drunk and calling friends on the phone to complain about all the 20-year-olds who will not acknowledge him, let alone have sex with him. You deserve better than that.
In fact, I am pretty certain Bigfoot would be a better partner than a sex-addicted narcissist would. The last time I heard anything about Bigfoot, Bigfoot did not do the following things:
Gaslight others
Blame his partner because he decided to pee in the river
Watch internet porn or go to internet sex chat-rooms
Try to seduce barely legal humans
Set up Instagram accounts that feature an assortment of hairy, private part pictures from different angles
Go to prostitutes and contract HPV, hepatitis, and HIV—all very serious diseases—and then give them to his Bigfoot wife
Create an Ashley Madison account and describe himself as a tall and exotic male with a full head of hair
Have epic narcissistic rages after his Bigfoot wife found his Ashley Madison account
On the other hand, Bigfoot would be able to do cool things. He could take you on the best scenic tours of the backwoods. Human mountaineers have nothing on Bigfoot when said mountaineers say they discovered a place no one else has seen.
Well, Bigfoot has already seen that place and really knows the places people have never seen. Because Bigfoot goes to those places, so he does not have to "see" human tourists destroying his woodland home. You would be the first human to go to that unspoiled, woodland home if Bigfoot were your partner.
If you do not fancy Bigfoot, the Loch Ness Monster has a killer lake house in Scotland.
There are more interesting things in life – including Bigfoot – that beat being married to a narcissistic, sex-addict and waiting around "hoping he will change."
Should We Feel Sorry for Narcissistic Sex-Addicts?
The short answer? No.
Here is a thought.
Narcissistic sex-addicts do NOT feel sorry for you. Does Bill feel sorry for Diana and what happened to her in the recent car crash—aka the end of Diana as far as we know?
No, he actually does not.
Oh, but some might think Bill was drowning out his pain by heading to the bar.
Also a "No."
Bill goes to the bar everyday and tries to pick up women 60 years younger than himself. Let that sink in for a moment.
When he cannot take them home for sex, he calls his life-long friends (like my dad and others) and launches into epic narcissistic rages about how he "can't get laid by young bitches anymore." (Bill's language.)
Also, remember Bill has a second wife he divorced because she committed the cardinal sin of going through early menopause. Bill will tell anyone, without a bit of remorse, "Menopausal women are not fuckable." (Also, Bill's language, not mine.)
I have asked my dad many times, why he still takes Bill's calls. Well, My dad is loyal to a fault. He sticks by friends from childhood through thick and thin. I hope that one day my dad will learn that Bill is just not worth having as a friend. But, that is his business.
So no, we should not follow my mom's recent change of heart and feel sorry for Mr. Bill. My mom still believes God can change anyone's heart and this is simply untrue. Even within the Judeo-Christian faith, the idea of "free will" demonstrates that people must choose to allow God to change their hearts.
So, feel sorry for the victims of narcissistic, sex-addiction, but not for the narcissistic, sex-addicts of the world. The victims, the Good People of the World, are the ones who deserve our sympathy.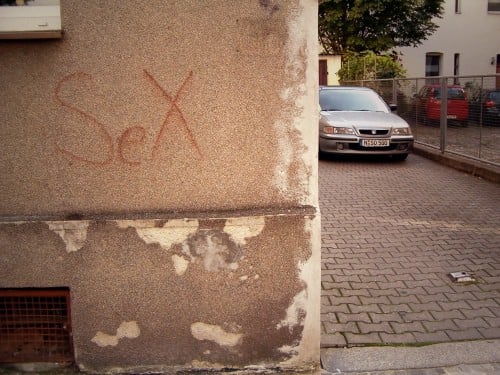 In Summary
If you are married to a narcissistic, sex-addict, please spare yourself the pain and get out.
If you believe being nice to a wayward spouse, competing with the other woman, and participating in hysterical bonding with a sex-addict or garden-variety cheater will help, it will not. You will be feeding steak to a tiger. You will get a cheater who is more dedicated to cheating and NOT to you.
I have told you about Bill because you are supposed to learn from his story. Two other women have gone through heartache at the hands of this man. It did not get better for them.
Bill never learned. He will never have insight. No one can get through to him. He is the small, mountain town version of Donald Trump—and we know what a terrific husband Donald Trump has been.
I did not tell you about the life journeys of others to make anyone lose hope either.
This piece is meant to warn you and be a crystal ball into your future. If you are married to a serial cheater and you are on the fence, hopefully you will get off the fence.
If you stay with a serial cheater, he or she will keep cheating on you. If you divorce him, he will find someone else and cheat on them. Either way, a serial cheater (sex-addict) will cheat just like scorpions sting.
If you stay, you must decide if you are okay with being cheated on for the rest of your life. If you are, then I do not have much to offer you except to tell you that you are worth more than that. I also have to say there is life after infidelity and there are also things called "separate bedrooms."
If you are married to a serial cheater and believe you need to stay married, also remember that your serial cheater already broke the terms of the marriage contract. If your marriage were a "business," you could take someone to court for breaking a contract. Your marriage contract is now null and void from a moral and inter-personal standpoint. In some states, you can still sue someone for cheating and breaking the marriage contract. Move to one of those states.
If your serial cheater is out of the house and you are having second thoughts about taking your serial cheater back, know this: Serial cheaters target Good People if they can.
They will feed off your life force and Goodness for as long as you let them. Narcissists and sex-addicts are parasites on the Good People of this world. Do not feed your life force to enable someone else's illness.
Don't ever take their burden on you and do not allow them to blame you. You were enough and even more than enough. It's about them, not you.
It is just that a serial cheater does not see life that way. He (or she) only values himself and looks for people of whom he can take advantage. Of course, serial cheaters will tell you that this is not true in order to further manipulate you. Why would a leech give up an excellent source of blood?
It does not matter if they find another victim after you leave. They will do the very same thing. If they stay with that victim, it does not mean they will love that person. When no one is looking, they will treat their new person the same way. 
It is almost impossible for narcissists to feel love for others—it is even more impossible for narcissistic, sex addicts to feel love.
Finally, this article is in no way meant to imply that marriages in general cannot be recovered.
The article is meant to give you a glimpse into the future if you are married to a sex-addict or a personality disorder or both. People with these disorders generally do not change. Like Diana, you literally have a higher chance of seeing Bigfoot than being married to a narcissistic, sex-addict who changes.
Narcissistic, sex-addicts don't change, they just get older. Do you really want to change the diapers of a 90-year-old narcissistic, sex-addict?
I still say Bigfoot is a better bet for a long-term partner even if Bigfoot resembles a matted and smelly version of Chewbacca. A good dog groomer works miracles for the matted and smelly beings of the world. Sex-addicts cannot "be fixed," not even by a dog groomer's scissors.
So, if you are married to a narcissistic, sex-addict and hope they get better with age, remember that they are not a bottle of Château Latour. They will get older, but unlike a bottle of Château Latour, they will never get better with age or gain any real value. That is the bottom line.
I say all of you are worth more than sitting around and wasting your time with the narcissistic, sex-addicts of the world. If you are in such a situation, always remember you deserve so much more than that and get the heck out.
How are you feeling this week and have you seen any progress in your relationship? Do you have any questions or comments? Was this article about sexual addiction helpful or does it create more questions? If so, what questions does it create? As always, thanks for reading.
Sources:
University of Cambridge. "Brain activity in sex addiction mirrors that of drug addiction." ScienceDaily. ScienceDaily, 11 July 2014. From: https://www.sciencedaily.com/releases/2014/07/140711153327.htm
Photos:
Uirá Porã
Robert Alvarez
Well Lucio
Matthew Oliphant
Jason Saul
talasrum
D. Sinclair Terrasidius
Daniel Zimmel