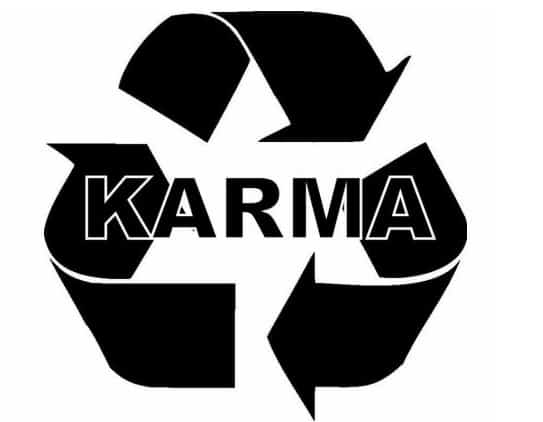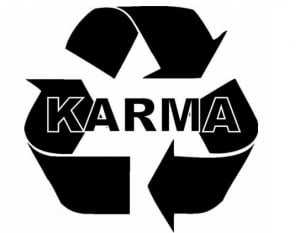 We've all heard the word "Karma" mentioned before yet it appears that there is a general misunderstanding of the concept.
What is Karma?
Deepak Chopra says this about Karma:
"Karma simply means action. Every action has consequences. Conscious choice making is the most effective way of creating future consequences of Karma. Karma creates the future, but it is also an echo from the past. Karma conditions our soul through memory, desire and imagination. Most people are prisoners of Karma, because it becomes a conditioned reflex and produces predictable outcomes in their lives."
Basically then, it's the belief that whatever you do comes back to you.  If you do something good, something good will happen to you, and vice versa.
Recently there have been some comments on the blog and in the forum pertaining to the notion of karma.  Specifically as it relates to the participants in an affair relationship – that someday, their misdeeds will catch up to them and karma will dish out some bad stuff.
These comments were noticed by one of our readers, "Maya" who sent us an email asking if we could address the subject at some point.  She even gave an example of how "karma" hit her husband's affair partner.
---
Here is "Maya's" email to us:
My husband and and I both feel that our story will give so many of your readers faith that Karma does exist and that she can be merciless when dealing with cruel and heartless people like all OP'S whose sole purpose in life is to destroy a married couple's love, security and their families' happiness all in the name of selfish entitlement.
Thank you in advance for listening to our story that we hope will give others hope as well in one of their most challenging times of need as they head down their long, yet worthwhile and rewarding road to recovery.
Karma started unleashing her fury in February of this year (exactly 1 year to the month after DUMP DAY occurred in 2012). I coined this term since that's when the OW officially got dumped by ME because (unbeknownst to her) I took over texting her, IM'ing her, sexting her etc.
So, before our eyes in February of this year via Facebook (FB) the OW herself posts on her 21-year-old kid's FB page that he has been arrested and put in the county jail and puts a link to the "jail's inmate search." So, all my husband and I had to do was click on it and it told us exactly what he had been arrested for and that there was a $100,000 bond on him and the judge denied the 10% bail, so he sat for 2 months in the county jail on his 1st degree Felony charges which he ends up pleading guilty to.
Needless to say, my husband and I both felt that Karma had done her job until she REALLY unleashed her fury on her! Only 3 short months later in July of this year, we couldn't believe our eyes when her 21-year-old loser kid posts on his FB page that his mom was ARRESTED, kept in jail overnight and that he had to go BAIL HER OUT!
His FB page is "public" so we don't even have to be his "friend" to read all of the craziness and constant drama that he and his mother are involved in.
He doesn't say what the she was arrested for but my husband and I find out just a few days later when it gets posted on the police department's website that she was arrested for "Possession of a Controlled Substance".
How apropos that she officially pleads guilty on Friday the 13th to a Felony just like her kid. She has also lost both of her jobs.
Statistically, what are the odds that both a mother and her ONLY child become convicted Felons within 7 weeks of each other and in the same year??? If that isn't Karma dealing ALL BS's a winning hand we don't know what is!!
It doesn't end there though because Karma will be dealing her final blow when my husband, who is 6′ 5″ (so she WILL notice him) and I attend her sentencing hearing together (it is open to the public) and she HAS to watch the 2 of us together as he sits right by my side with his arm around me showing his loyalty and total devotion to his one true love as we watch her receive the final nail in her coffin of Karma.
No one ever truly realizes how therapeutic Karma is until you see it firsthand deal such a swift and deadly blow with such finality and closure especially for us as a couple who has survived the nightmare of an emotional affair! One of the BEST days in our 27 years together will be the WORST day in her life!
So, what are your thoughts on this whole notion of "Karma?" Do you believe it or not?

Do you think that cheaters will someday be dealt a cruel blow by Karma?

Please share any stories where Karma has dealt out her just due – good or bad.
Thanks!
Linda & Doug
[wlsp_signup]
LINESPACE