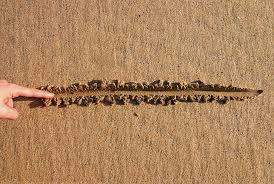 by Sarah P.
After you find out about your husband's or wife's affair, the very first thing that you must realize is that nothing will be normal again.
Your task is to create a new normal as a couple and that normal includes a marriage that will ultimately be better than before. But that requires both of you to work on your marriage and to co-create a new normal.
Click here to get this article in PDF format.
Still, even if your spouse doesn't want to do much work, then the task will be up to you and you can create a new normal and you can even flourish as a human being.
The second most important thing that you need to do is set boundaries in place that will strongly discourage your spouse from backsliding and thus returning to the affair partner.
These boundaries will never be 100% foolproof because ultimately people do what they want to do. Thus, this article is about what boundaries to set, why they are important, and how to set them. I will discuss geographical, emotional, and physical boundaries that can be very helpful for the wellbeing of your marriage.
Before we jump into this, I want you to envision your cheating spouse as a type of addict. I think this is more than fair to say because of what happens when someone is deep into an affair. The affair and the feelings that are felt become very addictive.
I have noted before that the cocktail of neurochemicals that are released during affairs create a brain that is similar to a brain on heroin and cocaine. I think it's easy to connect the idea of those in affairs to addicts.  Picture that your wife or husband is like a recovering alcoholic and then use the wisdom appropriate to such a situation.
For example, if you were dealing with a recovering alcoholic, you would also have the same geographical, emotional, and physical boundaries to set…
Geographically

, you would ensure that your wife or husband takes a new route to work that does not include a strip of bars.

Emotionally

, you would speak with your spouse about recognizing triggers and making sure that he/she has an accountability partner in AA who helps him/her stay sober.

Physically

, you would ensure that there is no longer any type of alcohol in your home. No beer, no wine, no hard liquor, no cooking wine, and no flavored liqueurs in small bottles. All of it would have to go and you would ensure that there is no middle ground when we dealing with alcoholism. Rather, there is no middle ground with alcoholism if you want to help someone stay sober.
An alcoholic will hate these new boundaries even though he/she secretly knows they are for the best. Your spouse will also likely hate these newfound boundaries because they will help ensure that she stays sober too and doesn't go back to the false euphoria she feels when with the affair partner.
Get into this mindset when it comes to your spouse's affair because there simply cannot be a middle ground with boundaries in infidelity recovery. Anything involving the addiction (the other person) must be removed as thoroughly as possible. This is why I have identified the three major areas of boundary setting.
Just like a true alcoholic, your spouse will fight these boundaries and you will hear all kinds of manipulative and possibly persuasive things like: "I can handle it" or "I'm an adult and I don't need all these rules" or the very immature "you are not the boss of me!" comment. (To that you can always say: "Well, since you are not interested in being the boss of you someone has to do the job.")
Or your spouse might really up the ante and accuse you of being a control freak and then tell you a healthy relationship does not involve control. True, healthy relationships don't involve control, but setting boundaries and expecting them to be adhered to is not control.
It is drawing lines in the sand that will help both of you and keep your spouse off a path of destruction. If your spouse wishes to stay in the marriage, then there are things that are expected of him/her that he/she needs to adhere to.
If the affair partner gets wind of new boundaries he or she will try to tell your spouse that you are controlling and an unhealthy person. The affair partner will make up lies that make you sound like the enemy.
So, be aware that you are ready to receive this type of feedback and then counter it with the idea that his affair has caused the rules to change and they cannot have it both ways. If your spouse chooses to remain in the marriage, then he/she will adhere to the boundaries. Your marriage needs to both recover and to be set up for success.
Some Examples… 
Now, before we get into boundaries after the affair, I wanted to present two different affairs in a man's words. First, let's consider RJ's case since his represents many of the elements of the typical affair:
"When we were dating, she was very warm and affectionate toward me, but after our marriage, she never seemed to have the time. I'd just try to hug her when I'd get home and she'd pull her arms in or put her hands on my chest pushing me away. She didn't like to kiss much or be close. Sex was much the same way… I never felt divorce was an option, so I believed I had to find a way to be happy. I turned to a woman that had previously worked in my office for help. We had been close friends for a long time, about 5 years. It was innocent at first, but didn't stay that way for long. She had been one of those who had been meeting my unmet needs at work when they had not been met at home. She had been a warm and caring friend. But now she came to mean even more to me. One night the wheels came off and we gave in. It felt like we had been in love forever. I truly feel I've lost everything that I held dear, especially my values. Now I'm an unfaithful husband and I always will be. I hate that. I blame myself for failing, but I also blame my wife. If she would have only listened to me and given us the chance to work our problems out together." (1)
Here is why RJ's story is typical:
He met his affair partner at work
It had started out as a friendship (but actually sounds like it had been an emotional affair for a long time prior to becoming a physical affair)
RJ blames his wife for his affair and implies she caused it because he wasn't getting enough attention at home
Ultimately, RJ feels shame but wants to still displace the blame onto someone else
Now, let's look at Justin and Trish's heartbreaking story. They were both solid Christians and they were both very involved at their local church. Justin had an affair with one of the church staff, who was also Trish's best friend.
Justin says:
"Seven years ago today, everything changed. With four words, I cost my wife, family and so many around me what seemed like everything. "I'm having an affair." With those words, my sin was exposed and life as we knew it came to an end. Over the next two days, God would crush my pride, give me a heart of repentance and lead me to an amazing Christian counselor. It would be another two weeks before Trish and I would speak. Two weeks after the affair came out, she called me on the phone. I don't remember all that was said during that phone call, but I do remember how it ended.
"I hear you have been going to counseling," Trisha said.
"I go every day but Friday." I responded.
"I'm willing to go with you," she offered.
For the next two and a half months we went to counseling every day but Friday. We moved to a new city, started a new life, and begged God to give us the grace needed to survive the damage of my choices." (2)
Think that Justin's experience was a one-of-kind? Think again:
Christian men are having an alarmingly difficult time abstaining from the sexual sins of viewing pornography and committing adultery on their spouses, according to a new national survey. Tragically, married Christian men are failing miserably when it comes to these sins, as 55 percent look at pornography at least once a month and 35 percent cheated on their spouses in an extramarital affair." (3)
No one, not even those faithful to God, are immune to affairs. Those who have affairs are not able to fill the void within. Ultimately, I believe many affairs are about a gnawing loneliness, a discomfort in one's skin, and a need for distraction from some kind of deeper pain.
Justin's story is mainly typical in the way that he worked with his affair partner. The thing that was not necessarily typical was that the affair partner was also his wife's best friend. (With friends like this, who needs enemies?) But, the main reason that his story interested me was because: he did not blame his wife and he set the boundaries necessary to rebuild.  His case demonstrates that the boundaries were successful and he and his wife are still married today. (I don't know what Justin's affair partner is like, but his wife Trish appears to be an absolute doll and Justin is one lucky guy. He has a lot for which to be grateful.)
I have come to believe that if a man is prone to cheating, he will find any excuse he can to do so. I believe that some men require two or more women in their lives because it is a reflection of their own insecurity and unsure footing in this world.
Having a wife and a mistress is ideal for them because they have a safe harbor to come home to each night (their wife) and they can ride the waves of excitement and instability with their mistress during the day. They always have a back-up woman.  Once they have sealed the deal with their wife/girlfriend they can now explore the excitement of unstable and volatile situations. They know that a volatile situation on its' own can destroy them.
They are kind of like toddlers on the playground. They have their safe haven (mommy) who is sitting on the sidelines and they know they can go back to her at any time and have unconditional love and acceptance.
Meanwhile, they can explore the new and exciting world around them without fear knowing that it will not destroy them. They know they cannot go out and explore the exciting world without mommy there just out of reach.
I think modern marriages have unwittingly set up such a dynamic between spouses. Husbands and wives can often subconsciously feel like parent-child relationships. They don't have to be this way, but it is a common fallback.
This same situation can happen with gender roles swapped. The husband can be the stable provider figure and the wife can act out her tween years. The wife can go date all the bad boys she wants while realizing she can always go home to 'daddy' when things get too difficult with the bad boy.
Not all women are like this, but some are. These might have been the women who were never able to tame the 'bad boy' enough for him to settle down. They ended up marrying the archetypal 'good guys' while never maturing enough to appreciate the good guy they married. They find their marriage to be a drudgery because for them at least the good guy is not exciting enough. If they are weak willed, it will be easy for them to have affairs. The good guy in this situation might be left feeling like he is lacking. But, it is not the good guy who is lacking, it is the woman who does not know how to appreciate him who is lacking.

Let's Explore Those Boundaries After the Affair
Geographical Boundaries
In a perfect world, your spouse would get a different job in another city and you two would move there together. If you have grown children, there is no need to take them, but if you have school-aged children they would obviously need to be included in this move. You need to move as a family unit rather than just sending your spouse to another city and leaving you and your children in a different town. That would not work very well in the long run.
In a best-case scenario, you would definitely move to a different city or state, a thousand miles from the affair partner. I believe it is something worthy of considering if you are able to do this. This was the case for Justin and Trish and it was successful for them.
Sometimes this might not be possible and so geographical changes can be made at a local level. If the other person works with your spouse, one of them should leave the job or be transferred. This could both include leaving a particular company or even making inter-departmental or team transfers within the same company.
Human Resources can be used as a very last resort as well. No one wants to involve them, but they can help. If your spouse must work with the other person, it is a good idea to have measures put in place that ensure they will not have frequent contact.
The same thing goes for churches or social groups. If the other person attends the same church or the same social functions, the wisest thing to do is to switch churches and start attending new social groups.
As the victim you might think that you shouldn't be punished for someone else's mistake and that is a true and a valid thought. But, wisdom would tell us that there needs to be a clear avoidance of functions where the other person will be. Seeing the other person, for you or your spouse, is not going to be a good thing because all kinds of emotions will be dredged up. Why willingly pour salt in a wound?
Another geographical thing to think about it is a case where either you or your spouse travel for work. If possible, be on the look out for new jobs or assignments close to home. They may not be available immediately, but keep looking for them so that your spouse can stay close to home. Make as many geographical changes as possible, even if you are not able to make large changes. Most people will not be able to make large changes and every little bit helps.
Emotional Boundaries

Most affairs start at work and they involve a married individual becoming good friends with someone of the opposite gender. Going forward, it is wise to set boundaries around with whom you and your spouse interact. This is especially important within a work setting.  There is too much closeness that can develop in an office environment under the guise of it just being business.
While none of us can make others do something they do not want to do, we can still set expectations involving what is acceptable and what is not acceptable. For example, you could establish the following set of guidelines if you are rebuilding your marriage:
No personal or business lunches/dinners one-on-one with the opposite sex.
No friends of the opposite gender. To clarify: A married woman should not have a (non-family member) male confidant with whom she shares the same things that she would share with a female best friend. On the other hand, a married man should not have a female confident with whom he shares his personal life, personal thoughts, or what is going on in his marriage and family.
Neither spouse should tell others of the opposite gender every detail about their marriage or life.
No contacting ex-boyfriends or ex-girlfriends via Facebook or LinkedIn.
Create opportunities to turn toward your spouse for emotional intimacy.
Rabbi and Marriage and Family Therapist M. Gary Neumann commented about the emotional aspects of affairs:
"We crave emotional connection. In my study, only 7% of cheating men said they were after the sex as compared to 48% who reported it was the desire for emotional connection that drove the impropriety. Most cheating occurs after he's formed some close friendship with the woman with whom he will eventually cheat. When men feel emotionally disconnected at home, too many make the horrifying choice to find it somewhere else instead of working to reconnect with their wives. When a couple is not actively engaged in nurturing their marital love, they risk danger. Not that cheating is ever justified; it is an ugly choice, but the similar desire to be actively in love has driven us to marry and sadly, can drive many to look outside their marriage for that love as well. It is why men must be careful not to even allow close friendships to form with other women. We need to be developing closer connections in our home, not away from it. If you have found yourself enjoying another woman's friendship, you need to consider things like: when have I laughed, had a great discussion, had a fun time, had a great meal out… with my wife like that? Typically, it's been too long and it's time to bring that energy home and work to renew your loving connection." (5)
Neumann drives home the point that it is unwise to have friendships with the opposite sex.
If a cheater believes that it is fair game to continue these opposite-sex friendships, the innocent spouse should put his or her foot down. There is too much evidence that demonstrates that having opposite-gender relationships while married is bad news. This is doubly true if one would like to rebuild his or her marriage.
Even the very best of men and women can fall prey to a person of the opposite sex in the workplace. A relationship can start as purely business or even as a mentorship situation. But soon the two become friends and the trouble begins.
An example of this would be the case with David Petraeus, former Director of the CIA. About 10 days ago, Paula Broadwell, David Petraeus's younger affair partner recently asked in an article in the New York Times, "I'm the first to admit I screwed up," Ms. Broadwell said. "Really badly, I know that. But how long does a person pay for their mistake?" (6)
For a woman like Paula Broadwell to say such a thing in unwarranted. Paula ensured that a marriage was ruined and that classified information in the government was also compromised. Paula had a choice in the mistake she made, whereas David Petraeus's wife did not. It's a mistake whose memory an innocent wife will have to live with for the rest of her life. It's a mistake in which the innocent wife had no say. An innocent wife must live with the fall out of the situation, so why shouldn't Paula live with the consequences she created?
This is why setting the appropriate emotional boundaries is necessary. The old adage says, "Fool me once, shame on you. Fool me twice, shame on me." I don't quite agree with it in terms of affairs, but it does instruct us to action. The implication is that if we are fooled, it is up to us to do whatever we need to do to ensure it does not happen again. We must take concrete action.
Physical Boundaries

The physical aspect is pretty much self-explanatory. Tell your spouse, "Don't touch another woman or man and keep your clothes on."
It really is that simple if those two rules are followed, then physical affairs could be prevented. Yet, there are some people who have a very big problem. They keep being victimized by certain brands of pants and shirts that just seem to fly off their bodies anytime they are alone with members of the opposite sex who are not their spouses.  
But to compound the issue, while these same people are trying to find their runaway clothing, they just happen to fall into areas belonging to other women or men. (Gosh, I just hate when that happens too!) There should be warning signs posted for that kind of thing, kind of like the have signs marking land mines. Know what I mean?
But, in all seriousness, there must be physical boundaries. No more runaway clothing excuses and no more falling into unmarked areas belonging to members of the opposite sex.
I do believe that the problem starts well before the clothes come off. There are some men and women who are flirts and they are the touchy-feeling type. Really, there is no reason a person needs to be touchy-feely with another. He or she doesn't need to constantly touch another man or woman's arm, or lean in so that they are 6 inches from the other person's face, or touch their back during casual conversation.
If you are married to someone who has these habits, it's a wise idea to point them out and ask for them to stop doing it. If you are going to rebuild, all of the prior behaviors need to change.
Empowerment
Finally, all of this hinges on empowerment. Rachel Platten released Fight Song in 2014, but I believe that its words can serve as daily inspiration. Here is an important message: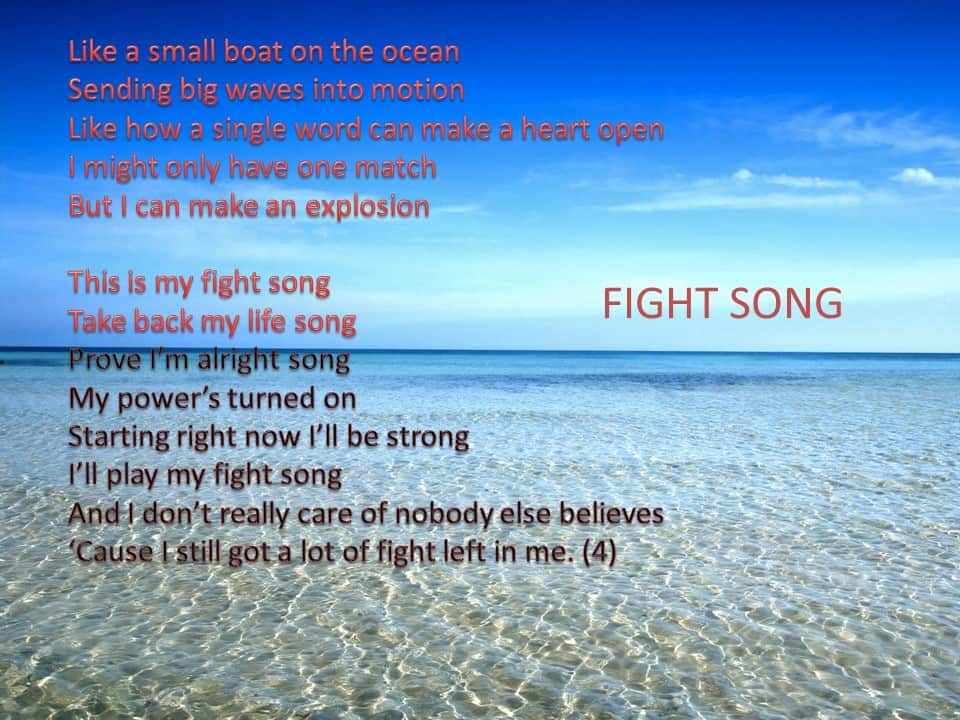 Many of us in this culture have been socialized to be fixers. When people around us make a mistake that emotionally or otherwise harms others, we need to be the big girl or boy who comes in and fixes things. Or we need to protect those who were harmed.
While our spouses are off with their affair partners, we are expected to keep the hearth and home fires burning and making a living so that our family avoids an utter implosion of epic proportions. Betrayed spouses generally make lots of sacrifices to be fixers, to lean in and help others, and to ensure life is running well all around them.
Some people simply cannot sleep until all is right with the world. These men and women are heroes. So, I will not deny that someone must do it while the other half of the couple has gone off the deep end and doesn't see they are drowning. A person is right to ensure that his/her family is not pulled down with their spouse who has made the epic mistake.
But what about your needs as a man or woman? What about all those times you put the burning desires of your heart aside in order to maintain the status quo? It's time to pull out all of those hobbies that you set aside. It's time to travel and see the world, or do whatever it is that makes you feel good.
I think affairs are the ultimate reminder that women and men need to love themselves so much that their hearts are over-flowing with serenity and the deep knowing that they have always been okay and that they are LOVABLE and WORTHY.
Click here to get this article in PDF format.
Your inherent worth as a person and your lovability is something that you possess no matter what anyone says to you, does to you, or even does around you.
Your inherent worth cannot be affected by someone else's mistakes. That is the basic truth at the bottom of it all. Your basic worth, your inherent lovability, your value as a human being cannot be affected by the affair.
These truths about you remain unchangeable, each day get to the task of living life through these truths. In the meantime, take all other measures necessary to reduce the chance of your spouse returning to old habits.
What have you done for yourself this week that has empowered you? 
Sources: 
Addended letter to Dr. Harley. From http://www.marriagebuilders.com/graphic/mbi5060_qa.html
Justin. One Year After the Affair. From http://refineus.org/our-story/
Haverluck, Michael. Survey: Alarming rate of Christian men who look at porn, commit adultery. From http://www.onenewsnow.com/culture/2014/10/09/survey-alarming-rate-of-christian-men-look-at-porn-commit-adultery
Platten, Rachel. Fight Song. From http://www.azlyrics.com/lyrics/rachelplatten/fightsong.html
Neumann, Gary. Can Good Guys Cheat? From http://mgaryneuman.com/garys-blog/
Bennett, Jessica. Paula Broadwell, David Petraeus and the Afterlife of a Scandal. From http://www.nytimes.com/2016/05/29/fashion/david-petraeus-paula-broadwell-scandal-affair.html?_r=0