After the affair, you cannot control the cheater's actions. All you can control is how you are affected by their choices.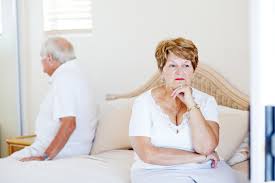 By Linda
If you've been trying to heal after the affair for any length of time, you have probably said to yourself something along the lines of: "Boy, if I would have known then what I know now, I wouldn't have made so many mistakes in the past." 
I look back at all the things I did after being blindsided by Doug's emotional affair and wish that I would have had some source or knowledge for what I should have been focusing on at the time.
The most difficult time I have is the time that I found all the phones calls and texts on Doug's phone (our first d-day and when I finally put my foot down).  I stopped being a doormat and Doug sincerely asked for forgiveness and began the hard work of saving our marriage.
When I look back at the period of time prior to that, I honestly  become very angry.  I feel anger towards Doug because of the way he treated me.  And I get angry at myself for allowing it to happen!
After the affair is discovered, the betrayed spouse is in shock.  They are in denial and they are really incapable of doing much of anything at that point.  They are also looking out for the welfare of their family, they do not know the seriousness of the situation (mainly because the cheater will not be completely honest) and they believe that the cheater will do what is right.
However, as the days and months go on and either the affair continues or the cheater is not making the effort to emotionally re-enter the marriage, the betrayed spouse needs to take a stance.  But the betrayed spouse often continues to lose the control and power they need to wake up and really look deep within themselves to figure out if they are acting in a way that displays that they have self-respect and self-love.
After d-day, so many of us will do anything to save our marriage.  We will take the blame.  We try to change so we are more like the affair partner.  Many will make dates, bite our tongues and comprise our values. 
I remember doing things that I was very uncomfortable with just to get Doug to notice me or want me. I remember thinking I was being a bad example to my daughters and that I should have more self-respect.
My advice to anyone who finds themselves in this situation is to stop reading all the books that tell you how to be more desirable to the opposite sex, the books that tell you how to be a better lover or how to save your marriage.  Instead, put your energy into trying to save yourself.  Try to figure out why you are allowing your spouse to walk all over you, why you are allowing them to have their cake and eat it too.
I know that you cannot control what your spouse is doing to you.  You cannot stop their affair. But you do have to somehow understand that you can control how you allow this to affect you. 
You need to work on YOU and do things that make you feel good about yourself.  You also need to ask yourself if the way you are handling this situation is good for you or are your actions only an attempt to make your spouse love you.
The way I acted during this time has been a big wake up call for me.  I am searching for answers why I became a doormat and did not take a different stance of the situation.  I am trying to figure out if this has been a consistent pattern for me and if I have always suffered from low self-concept.
After the affair, you cannot control your spouse's actions.  You cannot stop them from continuing the affair or from treating you poorly.  The only thing you can control is how you are affected by their choices.