Did you think prior to the affair that infidelity is a deal breaker or did you feel you'd try and work it out?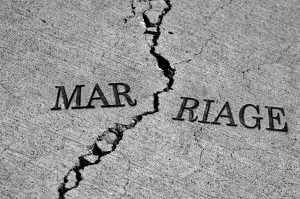 By Doug
This post is just going to be a short rant.
I watched a video the other day on a very popular website that spotlighted a couple who had successfully healed and recovered from the wife's affair and now they consider their marriage to be stronger than ever. In general, the video focused on the husband's forgiveness of the affair and then what they did to rebuild their marriage.
By the time I was done with the video and read the comments, I was sort of pissed off.
It wasn't the video that made me mad, it was the comments.
I venture to guess that 99% of them were made by people that never experienced infidelity and really don't have a clue. They specifically don't have a clue as to why any rational person would choose to stay in a marriage when there has been infidelity.
Here is a very small sampling of some of the comments that were made:
Any marriage that survives infidelity has at least one member with a weak heart. Betrayal doesn't deserve forgiveness.
 A marriage can survive an affair, but why should it?
He is just a sucker who got taken… most people are not that desperate.
Sorry, infidelity is a game changer for me. No going back from that. If you are unhappy, or don't love the person anymore either work it out or get a divorce. Respect yourself, respect the person you married, and respect your vows.
Most people don't admit that their relationships survived an infidelity because they're afraid of being judged as being weak.
Infidelity is a Deal Breaker, Right?
A couple of years ago we had a discussion post where the question was asked:
What was your position on cheating within your marriage prior to the affair versus the reality of what you actually did once you discovered the affair?

In other words, prior to the affair did you think infidelity was a deal breaker or did you feel you'd try and work it out?
Virtually everyone who answered the question said that before the affair, they had always believed that if their spouse had an affair, they'd be out the door. The marriage would end. No doubt.

Well…each one of them decided to stay for various reasons to work through things.  Many at first discovery were ready to immediately file for divorce, but after "sleeping on it" decided to give it a go. 
I guess what pissed me off so much about those comments  was how quickly some people are to think that a marriage cannot be saved after an affair – nor deserves to be – and that the betrayed spouse is weak for even trying.
If anything, it shows how strong a betrayed spouse really is, because recovering from an affair and rebuilding a marriage are two of the toughest challenges there are.

Out of curiosity, in your situation, did you think prior to the affair that infidelity is a deal breaker or did you feel you'd try and work it out? What actually happened and why? Let us know in the comment section below.