This is why I decided not to leave Doug after his emotional affair.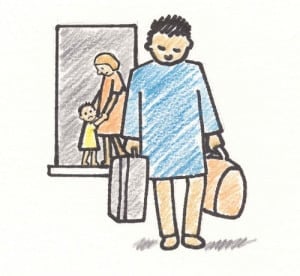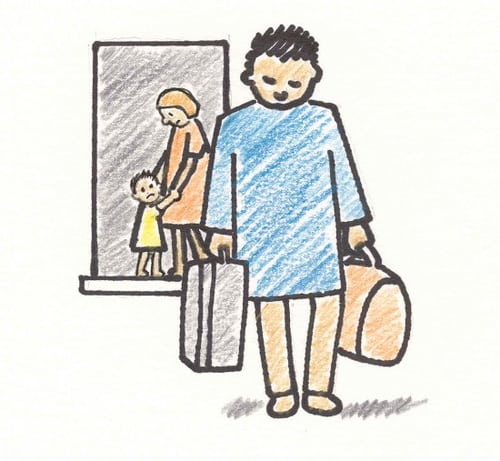 By Linda
The other day one of our readers emailed us the article 10 Reasons Not to Take Back a Cheating Husband by Kiri Blakeley. 
I realize that the thought of potentially kicking the cheating spouse to the curb is in the minds of many of our readers, so I thought I'd post a comment I made over 3 years ago that explains why I decided not to leave Doug after his emotional affair.
Here's my comment…
I believe that a cheater is being selfish while searching for something they believe will be better and they are definitely not displaying love or compassion while involved in their affair.
I totally agree that when a spouse chose to break their commitment and go outside of their marriage it should not be something to be taken lightly. The results are devastating to everyone involved and often it is a deal breaker.  The betrayed spouse has every right to leave the marriage.
However, I believe the decision should lie within the individual and the particular situation. I do not agree that everyone should leave their spouse if they decide to cheat. They need to assess the situation and do what they feel is right for themselves and their family.
I cannot speak for everyone but I would like to tell you why I decided not to kick Doug to the curb – even though the thought occurred to me almost daily.
Aside from the obvious reasons that we had been together for almost thirty years, we had a good history together that included three children, I still loved him and had very strong feelings that we could save our marriage. In addition, there were other circumstances that affected my decision.
In the beginning I didn't kick Doug out because I felt that I was not in an emotional state to make such a decision. I obviously was going through to much denial, guilt, pain, etc. to think clearly and assess the situation properly.
Next, when my emotional state settled I made the choice to try to do everything I could to heal from his affair and repair our marriage. I made that commitment to myself and silently to my children. I am not a person who gives up so I put my heart and soul into our relationship.
If there was a time that I should have given up, it was when I was definitely putting more effort into our marriage than Doug was. It was a very frustrating and painful time for me and honestly I began to believe that my life would have been much better without him.
Fortunately something happened that made Doug (as he puts it) get his head out of his ass. I don't know if it was this website, my effort, or just the passage of time, but whatever it was I began to see an amazing change in him. I believe he truly looked within himself and figured out how he got into this terrible mess. The changes that I witnessed were gradual but significant. There were changes in his character, the way he reacted to stressful situations, his response to me and the children and how he acted around other people.
I truly saw that he was making an effort to repair the damage that his affair caused. These were changes that he figured out on his own. I never gave him an ultimatum or told him what he needed to change. I believe he did the soul searching that was necessary and figured out what was needed in order to become a better person and husband.
I decided that I would rather spend the rest of my life with a man who had fallen and had displayed the courage to make up for his mistakes, rather than a man who has never failed. I believe that he (we) have learned so much about ourselves and each other and it has made us stronger, closer and wiser.
I often think about what would have happened if I had given up too quickly or had made the decision not to forgive. I know that I would have missed out on an opportunity to have a marriage that I have always wanted but was too naïve, comfortable or afraid to ask for.
I also believe that we have given our children an opportunity to witness a couple that has made it through a difficult situation (even though they may never know the specifics or the severity) and persevere.
This was my personal choice and while other people will never understand or agree (though I think that many of our blog readers are in similar situations), this is what I felt would make me the happiest and most fulfilled.
You may want to read Kiri's article as well – and then please come back and share on your thoughts and/or experiences in the comment section.  It would be great to hear from those on both sides of the fence – those who kicked their cheating spouse out and those who did not.
Also, here is a discussion post from a while back that addresses this issue:  https://www.emotionalaffair.org/what-stops-you-from-leaving-or-kicking-cheater-out/