It is easy for each partner to lose their self-respect after an affair. Regaining it can be extremely challenging.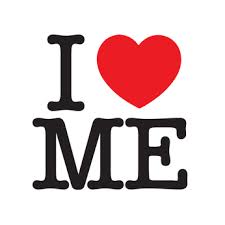 By Linda & Doug
In this post, we'd like to use self-respect in the context of a person being able to hold himself/herself in esteem and believing that they are good and worthy of being treated well; having proper respect for oneself and one's worth as a person.
An example of self-respect is when you know you deserve to be treated right and, as a result, you do not tolerate others lying to you or treating you unfairly.
The cheater most assuredly can lose their self-respect after an affair as a result of their actions and behaviors – before, during and after the discovery.  The secrecy, lies and acting against their values can certainly cause this to occur.  And if a cheater doesn't take a hit to their self-respect – we're thinking there might be something seriously wrong going on inside, or they're not even putting any thought into it.
Meanwhile, the betrayed can lose their self-respect, for example, by feeling they are being a doormat to the actions of their cheating spouse.  They typically feel responsible in many ways for the infidelity. Or perhaps even the thought of entertaining the possibility of reconciliation after being betrayed in the first place, creates a loss of self-respect for the betrayed.
Here are some quotes from readers when asked how the affair effected their self-respect…
"It was a huge cut to my ego. I always believed I was confident and successful, but I felt like a failure and that I couldn't provide my H what he needed."
"I assumed that at 34 I was no longer attractive and had nothing to offer because my wife had decided a 25 year old (newer model) deserved her attention. It was devastating.  As a result, I stopped eating and went from 220 lbs. to 178 lbs. in 6 months. I wondered where I went wrong and how I would ever be the same."
"It did a huge blow to my self-esteem and I spent months blaming myself until I realized those choices were his and his alone."
"I used to say I would never stay with someone who cheated on me, and here I am trying to make this marriage work with someone who hurt me beyond belief."
"I felt totally unloved, rage, disbelief, betrayal, unable to process feelings or thoughts about anything. Was I that stupid that I couldn't see what was happening?"
What causes a loss of self-respect?
Dialectical Behavior Therapy (DBT) developer Dr. Marsha Linehan outlines 4 primary factors associated with loss of self-respect.  (Learn more about DBT:  http://behavioraltech.org/resources/whatisdbt.cfm)
Lie — Tell lies, exaggerate, act helpless when you're not and over time your self-respect will slowly erode.  Sure a few little white lies or a slight exaggeration here and there aren't going to significantly impact how you feel about yourself, but a pattern of bending the truth will whittle away at your self-esteem.
Compromise your values — If you want to lower your opinion of yourself, sell out your values, especially for reasons that aren't important.  Often people find themselves compromising on values in an effort to keep the peace.  It's hard to rock the boat and sticking up for yourself can sometimes feel like you're risking a relationship.  But failing to stick to what is important to you can alter your connection to your own sense of self.  Over time, you may feel that you don't really know yourself anymore.
Apologize Over and Over — We all make mistakes and apologizing is an important part of maintaining relationships.  However, over apologizing—apologizing for having basic needs, for asserting yourself, for asking a question, for being in someone's way or not anticipating their every need—is a sure way to lower your sense of your own worth.
Be Unreasonable — If you're not fair, whether it's towards yourself or others, you're ultimately going to feel it in your sense of self.  Do you regularly take advantage of someone's naiveté? Do you allow others to push you around out of fear? Taking unfair advantage of someone who has less power than you or allowing others to take advantage of you will hurt your sense of self.
How to regain your self-respect after an affair
Jon Rousch's wife had an affair while they were married.  Now they are divorced and he has a website called Survive Divorce.  He wrote an article entitled, Recover Your Self-Respect After an Affair and we'd like to share a portion of that article where he gives us his 3 keys to getting your self-respect back.
Get Your Self-Respect Back 
You aren't the person who caused your spouse to decide to cheat.  No matter what excuses may have been tossed out since you've discovered the affair, that's all they are, excuses.  They are not valid justifications for the lack of personal integrity your spouse has demonstrated, they are just excuses.  Maybe things were no going so great in your marriage before the infidelity took place.  But it's really quite silly to think that having an affair would do anything positive for the marriage.  Affairs make a struggling marriage worse – every time!
Your spouse made poor decisions and you are suffering the pain as a result of it.  You didn't ask for this train wreck, but you're smack dab in the middle of it.  You probably feel like your entire world is out of your control right now, and this loss of control is another major contributor to your loss of self-respect.
So, how do you get yourself well? Here's 3 important things you can do to begin the recovery: 
1 – Take Personal Responsibility
You're not responsible for the actions of your spouse, but you are responsible for your life! And, if you're still interested in saving your marriage, you are responsible for helping to get the healing started between you and your spouse. But don't forget, you are NOT responsible for the affair!
There's only one person who can change the tone of your inner dialogue, and that person is you.  Stop beating yourself up mentally, stop telling yourself you somehow deserved this or that you made it happen.  Change the tone from negative to positive, and you'll start to change the way you feel about yourself.  Tell yourself that you're strong and resilient and capable of getting this tough time behind, and your words will begin to translate into positive emotions.
2 – Reality Check
I'm not telling you to deny the fact that you're angry.  Accept it, it is the reality of the moment.  But don't believe that these feelings are permanent, they aren't!  I'm a big believer that we have to be honest with ourselves, so if you're depressed, accept it, but also believe that you'll recover from it.
Once you accept the reality of the moment, this particular moment will already be on its way past you.  I don't want to minimize things, but think for a minute about how we feel when the car has a flat tire.  We think "Dang, flat tire, this really sucks!"  But do we think "This car will never move again"?  No, we think about what it's going to take to get the flat fixed so we can get back on the road.  This time in your life can be a lot like that.  Sure, it's certainly a bad time right now, no doubt about that and no denying it.  But what I want you to believe is that this bad time isn't permanent.
3 – Feed the Positive Emotions
Your marriage has probably not been in a great state for some time now.  If you really examine the state of things, it's probably been a while since things were as happy and fulfilling as they were to begin with, even when you were still in the dark about the affair.  Life probably wasn't all the much fun, especially with your spouse for a while or let's face it, you wouldn't be where you are right now.
So, let's start to turn things around be starting to work on getting some of the fun back in to your life and hopefully also back in to your relationship.
I'm not saying that you need to ignore the hard work that must take place if you're going to save your marriage, but I am saying that you do need to start working on getting some positive things back into your life if you're going to start enjoying it again.  Your emotions and your very spirit have taken a beating, but you can lift them back up.  If you'll start to nurture and love yourself again, you'll find your sense of self-worth starting to recover.
Finally, we found this poem online and thought it was very good.  It might make for a nice piece of artwork on your refrigerator!
The Guy in the Glass
by Dale Wimbrow, (c) 1934
When you get what you want in your struggle for self,
And the world makes you King for a day,
Then go to the mirror and look at yourself,
And see what that guy has to say.
For it isn't your Father, or Mother, or Wife,
Whose judgement upon you must pass.
The feller whose verdict that counts most in your life
Is the guy staring back from the glass.
He's the feller to please, never mind all the rest,
For he's with you clear up to the end,
And you've passed your most dangerous, difficult test
If the guy in the glass is your friend.
You may be like Jack Horner and "chisel" a plum,
And think you're a wonderful guy,
But the man in the glass says you're only a bum
If you can't look him straight in the eye.
You can fool the whole world down the pathway of years,
And get pats on the back as you pass,
But your final reward will be heartaches and tears
If you've cheated the guy in the glass. 
Please share in the comment section how your and/or your spouse's self-respect after an affair was affected.  What have you've done to try and regain it?