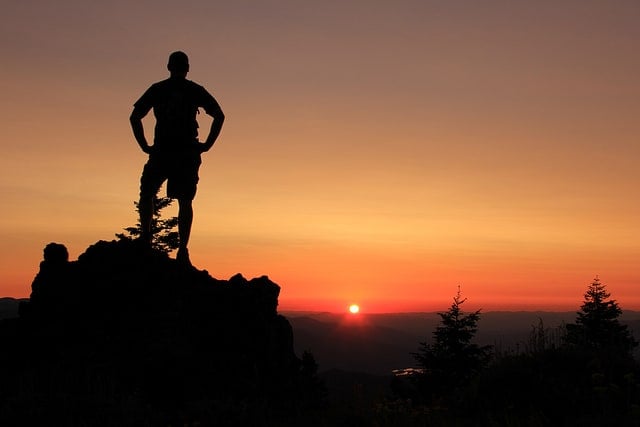 By 'TryingToGetOver' 
So much is out of our control when our spouse betrays us. We can't magically make our marriage whole again, nor regain our former trust. Our self-confidence might take a nosedive. But we can control some things in our lives, and regain our health in the process.
Most elementally, we have control of what we eat and drink and how we move. So while you are falling apart in a sense, there are practical ways you can build yourself back up.
Call it loving yourself. Call it building your revenge bod. It's a chance for positivity amid the heartache, even if you only do any one of these things.
Stop emotionally eating. I hit a weight high during my husband's affair. I didn't even know what was going on exactly but I felt, like so many of us do, that I was being "done wrong." I couldn't name what was off but he was often working or "working" and I could eat ice cream and so… Once D-day came, though, and I knew the reason I felt so empty inside, I no longer needed to fill up on food to soothe myself. Food wasn't going to mend my heart.
Tapering down took some help. I used a food journal and also joined friends on something called the Whole Life Challenge. Weight Watchers would have worked too. The point is, I was accountable first to myself with the journal and then to others with the challenge and that got me eating better. And the better you eat, the better you feel – a "duh" that is easy to forget when emotionally overwhelmed.
I should add that it's not like I eat like a saint. I just swapped in some healthier things and stopped trying to feed my sadness with snacks. It feels good to be in control of that one aspect of my life. Finally, my husband, in his effort to fully rejoin the family, took over making most dinners, and he is an excellent and healthy cook. It's been one of the best improvements in our recovery life!
Ride the grief appetite loss. On the flip side, post D-day you may not want to eat a thing. I know some sufferers on these boards who've had periods of vomiting. I had an intense grief period when I felt like I could not swallow. In the week that he broke up with his AP and the two weeks that followed I skipped meals. I dropped 7 pounds and it was not the healthy kind of weight loss.
Since I was overweight, though, going into the devastation cycle, I decided to accept the weight loss as some kind of a kick-start to the food changes I mention above. Some bad habits broke: By not eating dessert in the evening for a month straight, I no longer thought about it or wanted it. Grief and loss would not be my preferred spur to a healthier me but in this case, it worked out.
Move.  I had returned to the gym before D-day but once all the hurt was coming out, I hit it harder. I was too out of shape to run much on the treadmill but it was one of the few activities that let me pound out my anger. Lifting weights was great for that too. It sounds weird but watching myself in the mirror, lifting a barbell, lifted my spirits.
And yoga! The gentle exercise was my favorite. Sometimes I would cry a little during a class if the teacher got particularly spiritual but that felt good too.
Finally, I dove into Pilates for a bit, just to try something new. I can't sing the praises of changing things up enough – when your world has been rocked, challenge yourself with something small just to prove to yourself that you are not helpless.
Here is the thing about starting to move more: It all builds. Regaining flexibility with yoga made running easier which took off a few pounds and made Pilates easier, and having a stronger core made lifting weights easier. I was shocked that after six months I could run three miles on the treadmill and actually feel good doing it!
Slow down on booze. My husband and I continued to drink for two months after he ended his affair, but it became clear that alcohol, while not causing our problems, certainly wasn't helping. He acted differently when drunk and sometimes could not even remember what he said to me or to others.
He was diving into meditation and a spiritual practice and that got him inspired to slow down. I was noticing that because alcohol is a depressant (another "duh") I tended to feel even lower when I drank.
The final kick in the pants came when our good friend went to rehab for alcohol. My husband and I were in the rotation caring for her kids, pets and house. By the time she returned, my husband was off of drinking altogether and is much better for if, in every single way. I still have wine or margaritas with friends, but I am happy to not keep alcohol at home.
Plus, we estimate going dry at home has saved us a couple hundred bucks a month! That's made us happier too.
Help someone else.  It is easy to think that your life is the worst life when the affair comes to light. I let myself feel so, so sorry for me, and I think that was healthy to a point. I had been terribly mistreated and wounded by the one person I had trusted with my heart.
But each and every person in this world suffers in their own way. Our friend going to rehab was facing down catastrophe. She was in danger of losing her kids, her job, her health. Helping her let us put out own issues in perspective. (As did attending some AA meetings with her – I highly recommend hearing other people's stories of overcoming adversity!)
My final "duh" realization: Doing good works often heals the person giving just as much as it aids the person receiving. Helping another soul feeds your own sense of purpose and self-worth and gets you out of your own head.
I am now 13 months past the end of my husband's 2-year affair. I am 20 pounds physically lighter, but also emotionally lighter and stronger than I was a year ago. I look better too, and it's easy to get clothes that fit.
As is said so many times on these boards (and repeating what I said above), this is NOT how I would have chosen to become a healthier human. And I don't feel "healed," I still have hard days. But sometimes we can take a lemon and make some lemonade (and drink it up and enjoy it).
Being betrayed really shows you that the only person looking out for you is, well, you. I hope many of you emerge with some new strength as well.
Thanks so much to 'TryingToGetOver' for sharing her experiences with us – again.  We love to share articles from our readers.  So if you'd  like to submit an article for us to possibly post on the blog, feel free to contact us about your ideas.