Implement these Five Steps to help you better talk about infidelity.  They are a framework through which you can process arguments and other regrettable incidents.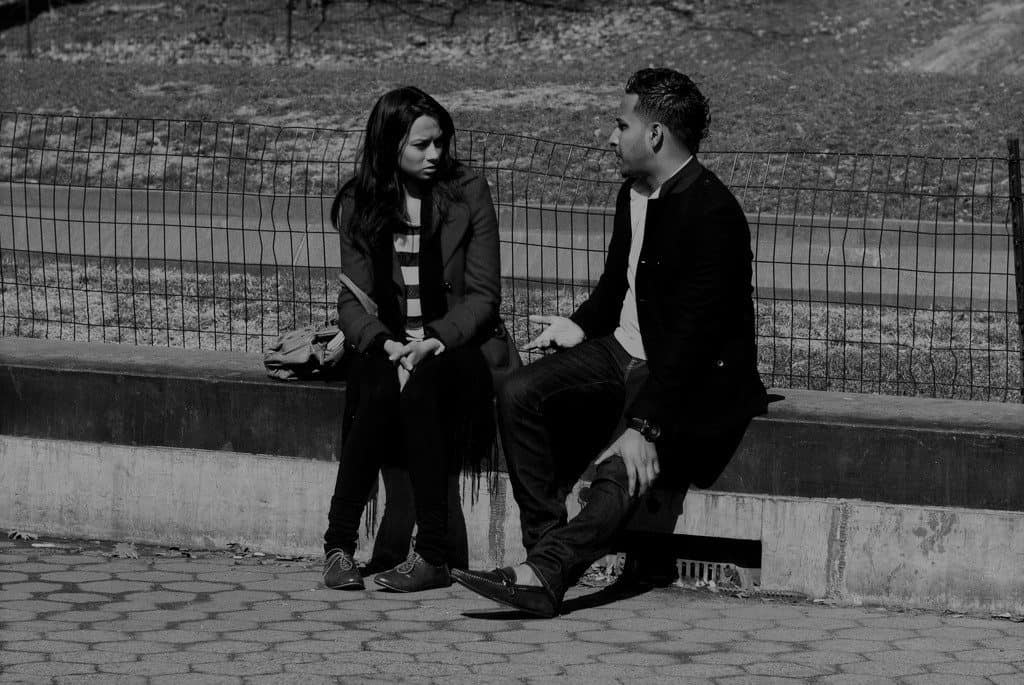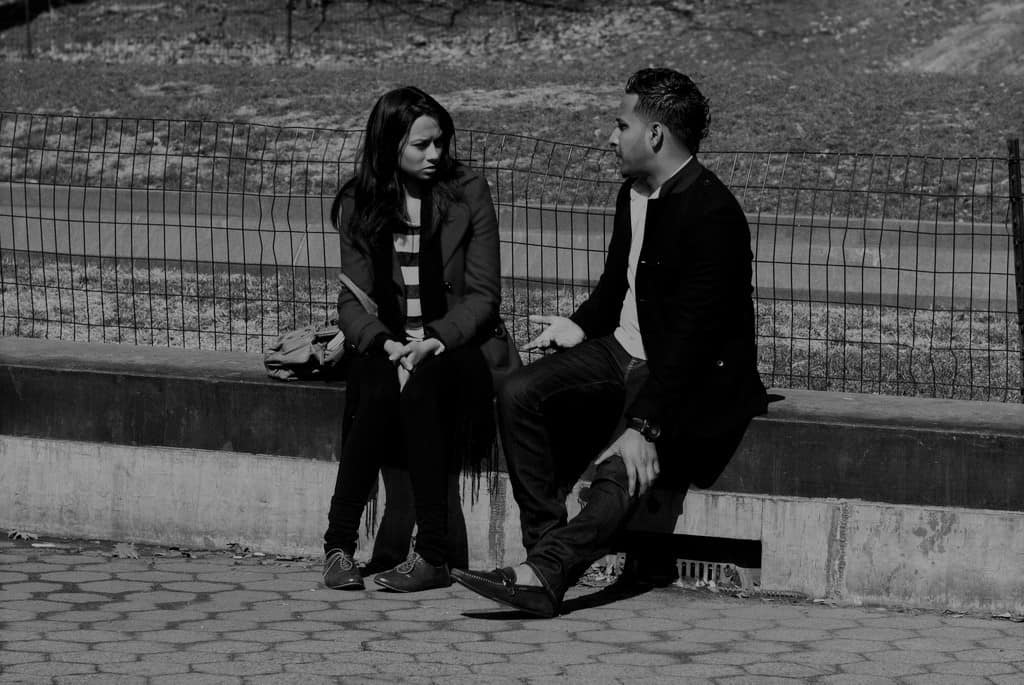 By Sarah P.
It's almost always a struggle for couples to communicate about topics that matter to one but not the other, especially if this topic references past hurts. Unfortunately, just talking about such heated topics can cause a fight.
When marriage becomes one fight after another, most couples withdraw from hot topics. After all, who wants to talk about a subject where the mere talking about it leads to a bigger emotional hurt and more misunderstanding?
With this kind of unfortunate luck, couples often end up burying concerns, stewing, or communicating in passive-aggressive ways. When there is infidelity in the picture, this process becomes even more urgent. The topic of infidelity hits too close to home for some partners and each one has a world of hurt associated with the topic.
A wayward spouse might feel guilt, shame and be the object of blame.  He (or she) may not know how to work through these feelings and so this causes him or her to avoid topics. He does not know how to deal with the feelings that are brought out. (Of course, there are wayward spouses who would like to bury the topic for their own selfish purposes. However, I am not referring to these types for this article.)
Such withdrawal causes a betrayed spouse to feel abandoned, unloved, unheard, and unwanted. With each partner feeling so terribly about the topic, how can any positive communications occur? Well, most often positive communications cannot occur within this context.
This leaves a gridlock between spouses, and this gridlock causes more withdrawal, more hurt, more misunderstanding, and more projection of negative motives. The gridlock causes each spouse to go into his (or her) head and tell himself (or herself) an often unhelpful story of what has occurred.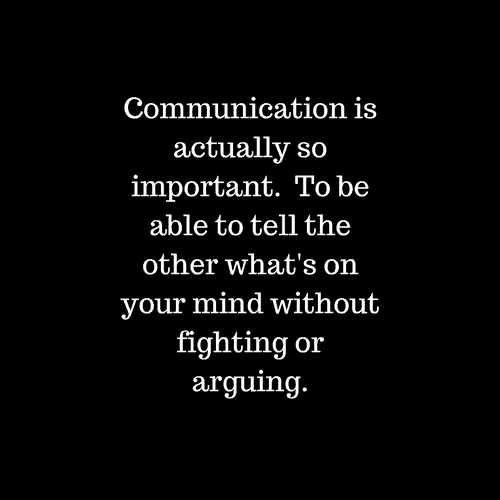 The Five Steps to Help You Talk about Infidelity
The Gottman's have a method of getting through communication gridlock. These Five Steps serve to guide couples toward being understood and heard versus misunderstood and ignored. I have discovered that Gottman Five Steps can also be used to talk about affairs in more productive ways.
The Five Steps are categorized as thus:
Feelings
Realities
Triggers
Responsibility
Constructive planning
The purpose of working through the Five Steps is to deal with the aftermath of fights or other heated disagreements. The idea is to process past fights and past emotional injuries. Processing something simply means that you can talk about infidelity or another heated incident without getting back into a fight.
You need to have a conversation about it and both of you need to be emotionally present while having this conversation, rather than being reactive. Exuding such a state of mind is easier said than done. This requires calm and some emotional distance from the incident itself.  
Keep in mind that the goal in processing events is creating greater understanding—that is greater understanding of each other and the other's viewpoint without being reactive. Even though it is difficult to do, each of you needs to assume that your spouse's perception of reality has validity. It does not mean that their perception is true for you; it means their perception is true for them. Step into your spouse's shoes for a moment and take a good look at why your spouse might have a perception that differs from yours.
Pay attention to the common stumbling blocks that occur when you two are talking about a very heated topic. And try to avoid the four Horsemen when you do this process.
Talk About Infidelity: The 5 Steps in Detail
Now let's look at the five steps in more detail: feelings, realities, triggers, responsibility, and constructive plans.
Feelings: Are about reporting how you felt during a particular encounter. When sharing feelings, your spouse needs to listen quietly. Your spouse needs to avoid commenting on your feelings during this process.  They can take notes, but otherwise, they need to witness and listen. Each couple takes a turn at this and the designated topic must remain the focus. Getting off-topic can derail the process.
Realities: Each partner will have the opportunity to describe their own reality in regards to the topic. As each partner listens to the other, each needs to summarize and acknowledge their partner's reality or interpretation of an event.
Triggers: Each partner will get a turn at sharing the experiences, events, and the memories that are triggering. Neither partner is permitted to judge the other partner's triggers. Triggers are highly personal and always involve a story. Each partner needs to have an opportunity to tell their story. Since spouse's are not mind readers, the story of a particular trigger often needs to be told to be understood. Common triggers are dates, life-events, songs, and other reminders of the affair.
Responsibility: This is often the hardest thing for people to do, especially because we live in a society where a victim mentality is encouraged. For a wayward spouse, he (or she) has sometimes convinced himself that he was the victim of an unloving spouse or another external phenomenon. In this way, a wayward spouse can assuage guilt by putting himself in a victim category, even though he finds himself in a situation of his own creating. In this instance, a wayward spouse must take responsibility and may not fall back on excuses or go into denial. A wayward spouse is always responsible for his or her behavior and the choices that he/she has made. When there is an affair, the only real victims are the betrayed spouse and children (or other family members.)
On the other hand, anytime there's a fight, each spouse will have to take responsibility for their part of the disagreement. During disagreements, both spouses usually engage in bad behavior. While the bad behavior might be heavily skewed toward one spouse, it is usually a two way street. For example, each spouse may engage in one or more of the Four Horsemen. No matter if you are in the position of being a betrayed spouse or in the position of being a wayward spouse, your spouse deserves a minimum level of respect when speaking about hard topics. You will not win any points for name-calling, saying things just to wound the other party, or any other kind of unproductive behavior. This is where taking responsibility for the direction of an argument comes in.
The final of the five steps is to create a constructive plan. Each of you needs to come up with at least one thing to do to make the communication better next time. You need to take a good look at what went wrong and develop a plan that addresses what you will do to prevent it.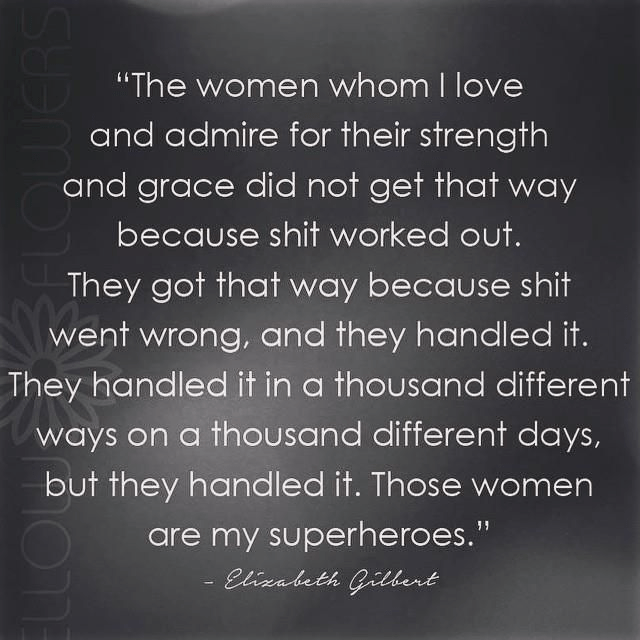 Pride: The Great Saboteur
I think one of the biggest hurdles for overcoming infidelity is that one or both partners want to hold on to actual or perceived hurts. Many of us prefer to cling to their hurts rather than moving forward and this seems to be deeply engrained in human nature.
It is hard to stop clinging to hurts because of pride. We all have pride, even if we would like to think we don't have it. Pride is part of the human condition and pride is different than self-esteem.
Self-esteem comes from a place of positivity. A person with self-esteem knows they are enough, even when they make mistakes. They know that they are enough, regardless of how they look or what others say about them.
Pride comes from a negative place because it is often a cover for an internal suspicion that one is not enough. So, when something happens that shows us we may not be enough, it deeply wounds our pride. Pride comes from a place of false ego.
I like what Wayne Dyer says about ego. He refers to ego as Edging God Out. If you are agnostic, you can change the acronym to Edging Good Out.  This acronym quickly reminds us that with pride, it is an either/or situation. You cannot approach Good while you have pride-based ego. You cannot truly draw closer to your spouse (after an affair) while having a pride-based ego. That is why pride is a big stumbling-block in recovery. It is almost impossible to move forward while holding onto pride; moving forward requires leaving pride behind.
Self-esteem allows you to move forward because you know that your partner's affair was never about you. Self-esteem allows you to enforce respectful behavior in others. Self-esteem allows you to make decisions based on what it helpful, versus fear-based decisions. (Pride is often responsible for fear-based decisions.)
Just to recap: pride and self-esteem are two different things and they come from two different places. Pride comes from a negative place whereas self-esteem comes from a positive place. Pride is a negative motivator and keeps us stuck, whereas self-esteem allows us to move forward. Pride often makes us say and do very unhelpful things; decisions made based on pride are most often the wrong ones. Decisions made on self-esteem are made from a healthier place.
So how does all of this relate to the Five Steps? Well, I believe that pride is a great saboteur and that is can easily derail any attempt at working through the Five Steps effectively. Pride must be checked at the door (for both spouses) if they want to work through the Five Steps effectively.
On the other hand, please bring your self-esteem along because it will serve as a calming factor that brings clarity.
Finally, before you begin speaking about topics such as infidelity, you need to be clear about what it is you want from the discussion. You have to set yourself up for success if you want to make progress.
When you  talk about infidelity, I would actually recommend talking about one subset of the fallout from the affair, like trust, that bothers you. The second you start talking about the entire affair, you've lost focus and all of the hurt pours out. So, the best way to begin is to talk about a sub-issue, such as trust.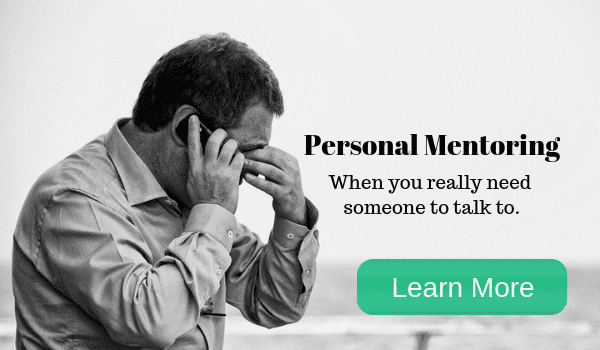 Jerry and Jenny
I will provide a fictional example of how a couple named Jerry and Jenny can work through their communication issues using the Five Steps. Trust is the topic they are working on. Jenny is having a hard time trusting Jerry after his affair ended four years ago. Jerry does not understand why Jenny still wants passwords to phones and computers or why Jenny is triggered around certain dates. Jenny has told Jerry that she is still not able to fully trust him. Jerry believes that Jenny should have gone back to fully trusting him a long time ago and does not seem to understand her perspective. Therefore, anytime they talk about the topic of trust, Jerry immediately gets angry and a fight ensues.
From outside the situation, it can be interpreted that Jerry gets angry because he doesn't want to help Jenny work through trust issues. It may also seem like Jerry wants to hide things. But, is this really what Jerry is doing?
I will describe how Jerry and Jenny can use the Five Steps to talk about trust in a way that does not end in a fight.
Feelings
First, each spouse gets a turn to describe how he or she feels when the topic of trust is brought up. Each spouse must listen to the other without interrupting and without trying to formulate their retort. Each spouse must stay present and serve as a witness to the other's feelings.
Quite often, sharing how you feel is such an affront to the other partner because they feel guilt. The key here is that you can share how you feel without blaming the other partner.
Don't accuse your partner of being a terrible or unloving person when you're bringing up feelings. When you are speaking about an aspect of the affair instead of your spouse, there can be a little bit of emotional distance because there is less of a chance of your spouse feeling accused.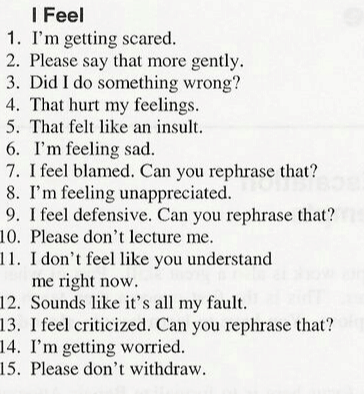 Source: Gottman
The goal here is to get through this first step without any accusations or trying to guilt your partner. Talk about the issue of trust in marriage and not about what the other person did. The other person knows exactly what they did and if you keep rehashing, they might become angrier. Stick to the topic itself, specific behaviors, and to your own feelings.
Here is an example of what Jerry and Jenny could say to each other about their feelings regarding trust.
Jerry: "Any time the issue of trust comes up, I get mad. I don't know how to help you and this makes me feel more terrible than I already feel.  I get angry so we don't have to talk about it."
Jenny: "When you get mad, I feel like you don't want to do things to help me trust again. Your anger also makes me feel like I am not emotionally safe. I cannot trust anyone when I am in an emotionally unsafe environment. I feel like I hate you during those times."
Here, Jerry and Jenny talked about their own feelings in response to the situation. Jerry is at a loss on how to help and this drives his anger. Jenny interprets his anger as not wanting to cooperate or help. These misinterpretations on the parts of both create a negative spiral.
Reality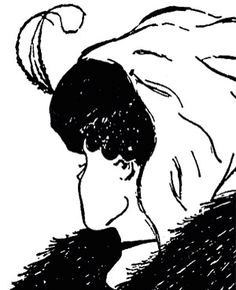 What does this drawing depict?
I wanted to say a little bit about the concept of reality before we jump in. For every event that occurs, no two people share the same perception about the meaning of the situation. Our perception informs our "reality' of a situation.
The drawing is a perfect example of this principle. One person will tell you that they see an old woman with a large nose. Another person will tell you that they see a youthful woman with her head turned away. Who is correct? Both. Depending on how you look at the drawing, you can see both of these images. Now imagine that you see the older woman and your spouse sees the younger woman, but neither of you sees both. You could argue about this for the next thousand years, should you have the time and inclination.
Differing perceptions, from one person to another or from one spouse to another, are a fact of life. This phenomenon becomes problematic when two people have two different realities regarding the same event. It becomes extremely problematic when adultery is the event. The factual details of the infidelity itself do not change. However, the perceptions of the factual details will be radically different between a wayward spouse and a betrayed spouse.
So, when each spouse states their reality during this exercise, it can almost be guaranteed that the spouse's realities do not match. When thinking about times of conflict, one spouse may walk away from the conflict feeling as if they unloaded an emotional burden. But, the other spouse may walk away feeling angry and misunderstood. Their realities of the same event are different.
When your spouse is describing his or her reality, you really need to listen. It is time to set judgment aside and take in their perspective, even if you find their perspective completely wrong. Rather than planning what you will say next to counter their perspective, try to figure out why they might have such a perspective.
Note that you will probably find your partner's feelings irrational and your instinct will be to set the record straight. This is a tricky step because everything within you will want to speak up.
None of us can know precisely what goes on in the minds of our spouse. So, any kind of unfiltered information a spouse gives you (irrational or not) will provide insight into the thought schemas that cause them to behave the way that they do.
Jerry: "When you are always asking about passwords, you are treating me like a child and you are controlling just like my mom. It makes me so angry that you can't trust me because it has been four years. I don't understand why time has not healed you and I think you are doing this to punish me. You want to punish me."
Jenny:  "When you act angry because I am asking about passwords, you obviously have something to hide. It shows you don't care what you did to me and are planning to do it again. I don't know why I am such a chump and even try to make it work with someone who I can never trust."
Here we see that in Jenny's reality, Jerry is un-trustworthy and hiding important things from her. She is bracing herself for another D-day and is ashamed of herself for staying with someone who is still (in her reality) probably cheating.But, then we look at Jerry's reality. Jerry is not cheating and Jenny's need to know passwords reminds him of his controlling mother. He also comes to the conclusion that Jenny is trying to punish him.
No wonder Jerry and Jenny are fighting, right?
Triggers
Usually triggers are something that the betrayed spouse deals with most. (Sometimes the wayward spouse can also deal with triggers and a trigger can cause him to be tempted to go back to an immoral situation.) For this section, we will be focusing on painful triggers that harm the betrayed spouse. Even if there was a significant amount of time between the affair and that person's immediate reality, a trigger can magically transport them back to the moment when the pain was crushing. Triggers can make a betrayed spouse feel like they are back at square one. For this step, we will be focusing solely on the betrayed spouses pain. Jenny tells Jerry about her triggers:
Jenny: "Every important date or holiday is a trigger; birthdays, trips to Jamaica, Thanksgiving, Christmas, and even our anniversary. I cannot forget the fact that you were communicating with the other woman and could stoop so low on such important dates.  Who does that? When I am constantly being reminded that you were untrustworthy in such a huge way. Now every Christmas, birthday, and other important milestone is a reminder of how you broke our marriage vows. I cannot make any headway toward trusting you when constant reminders are all around."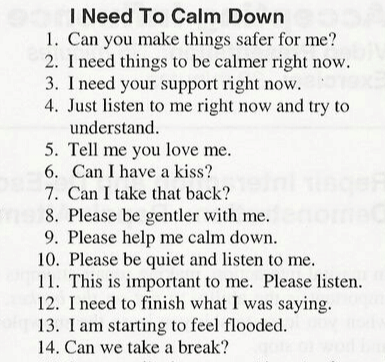 Source: Gottman
Jenny has told Jerry about the main triggers and explains why certain dates trigger issues with trust.
Responsibility
Now we get to responsibility and this is often the most difficult part of this process. Many times, the wayward spouse does not want to take responsibility for his or her actions. Many wayward spouses are rug sweepers and they will do anything not to talk about their role in the affair.
Some wayward spouses simply believe they were entitled to an affair and this is why they rug sweep. But, most wayward spouses know what they did was wrong and this knowledge causes a tremendous amount of guilt and shame. Wayward spouses don't like to talk because of how they feel when they realize they were at fault.
Most don't know how to work through such feelings and therefore prefer to bury them. They also don't know how to handle what the affair says about them as people. Most people truly believe that they are good people, even if they take concrete action that would demonstrate otherwise.
Having an affair and being a good person don't go together since good people don't hurt their spouse in such a life-changing way. Most people want to continue to see themselves as good people and so they blame others for an affair. They don't want to question their internal narrative because they might realize they are not so good at all. What do you do when you realize you are the bad guy or gal? Most people cannot realize they are the bad guy because it causes an internal crisis. This is especially true of narcissists or those with low self-esteem.
Life is not cut and dry. Sometimes good people get pulled into affairs, but they also usually cut off the affair and take accountability. Formerly good people can make mistakes, especially in midlife crisis situations and they do things that are grossly out of character. But, good people don't continue on bad paths for long and they own up to their actions.
It is essential that wayward spouses get to the place where they take full responsibility for their affair. This includes taking responsibility for the fallout of the affair.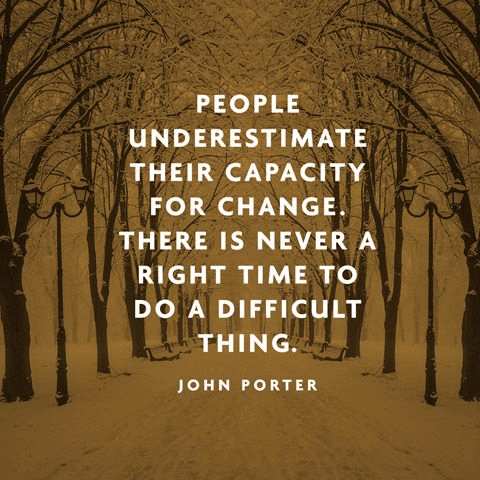 Then there are the betrayed spouses. Sometimes in the heat of the moment, a betrayed spouse will do or say things that he or she later regrets. The betrayed spouse may say things just to wound the wayward spouse as a way to get back at them. The betrayed spouse must own those times when they are intentionally trying to hurt the wayward spouse as a means of revenge.  Intentionally hurting a wayward spouse does nothing to engender love or affection or create a healing environment.
Of course, people also say hurtful things without intending to do so. It is best that they listen to the wounded spouse explain why such a comment or action was wounding.
Each partner must take a brave look at his (or her) part in this equation. And each partner must take responsibility for his (or her) part. A successful marriage cannot be one where both parties are constantly playing a tit for tat.
Jerry: "I take responsibility for having the affair. Not only was the affair wrong, I take responsibility for all of those emails I sent during the times I should have been fully present with you and our kids. Who does that? Well, I did that and I admit I was a terrible person during that time. I am so very sorry to have hurt you and I will continue to do concrete things to demonstrate to you that I am not that man anymore. You are worth that and so much more. I love you."
Jenny: "I am sorry that for the times I have called you an idiot, loser, good-for-nothing and a jerk when we fight. It was wrong to intentionally hurt you with those words."
Constructive Planning
Here is where the rubber hits the road: constructive planning. Each partner needs to develop a realistic plan on how to behave in productive ways the next time around. The plan needs to include both psychological methods on handling the hot topic as well as behavioral methods.
Jerry: "The next time I feel myself flooded with anger, I will ask to take a 15 minute time out. During that time, I will figure out why I am angry and address it. I will listen to your side carefully when we continue our discussion."
Jenny: "Even if I am hurt, angry, or sad, I won't call you names or belittle your character. If you are angry and your anger is escalating, I will ask that we both take a 15 minute time out."
Jenny and Jerry are fictional characters and so this example illustrates how the Five Steps might be used. Nothing goes as well as this in real life. Invariably during this process, there will probably be some disagreement and some starting and stopping. It is likely it will take many tries before you will be able to get through all of the Five Steps. Most of all, this exercise cannot be one-sided and your spouse needs to be fully engaged.
Summary
The Five Steps to help you better talk about infidelity are a framework through which you can process arguments and other regrettable incidents. Like anything in life, working through a new skill involves a learning curve. The Five Steps leverage and build upon communication skills. Communication is key to recovery.
If you want to recover from infidelity, a marriage cannot become a battleground for who is right and who is wrong. Any kind of mudslinging, even in the heat of the moment, is also unproductive because this actually destroys love.
This week, I encourage you to do an assignment of sorts. Pick a topic, such as trust, and use the Five Steps to process it with your spouse. After you do this, I would like to hear how it went and what you learned from it. Tell me all about what went wrong, what went right, and what you learned.
Many blessings to you in the weeks ahead—here is to your recovery.