Being in an affair is like being addicted to crack cocaine.  It can be really tough to kick the addiction.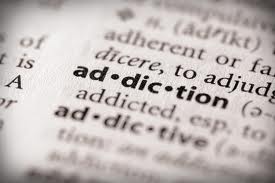 By Doug
Recently, we've been mentoring and communicating with several betrayed spouses who are going through some very difficult times.  Two primary issues are common with almost every case.  Either their spouses do not want to let go of their affair partners and are leaving to be with them to see if it was "meant to be."  Or…
…the cheater has stopped contact but is having a very difficult time letting go of their affair partners.  Not so much from the standpoint of continuing their affair – but more so from the standpoint that they cannot control or stop their thoughts and feelings towards their affair partners.
The first phrase that comes to my mind when I hear these stories is "affair addiction."  
Linda even said the same thing the other night while discussing a person's situation.
Whether their affair addiction is due to the other person, the feelings that they experienced, sex, love or whatever, they are having a rough time letting go.  And until they can do so, recovering and healing from the affair hit a dead end.
Another thing to keep in mind is that even if it's 'only' their thoughts and feelings that are continuing to be an issue, there could potentially be further contact with the other person at some point in the future, as they need to "get a fix" – if you will.  This does nothing but start the affair all over again.
The more of these stories that we are exposed to, the more Linda and I feel that taking a tough stance against the cheater is the appropriate thing to do.  Not necessarily in all cases, but certainly a large percentage of them.
It's quite shocking at times to hear the behavior that cheaters stoop to while in the "affair fog," and yet many betrayed spouses put up with it out of love, commitment and fear of rocking the boat.
Hell, I did some of the same crap to Linda three years ago and I know that if she would have taken a harder line with me from the get go, the fog would have lifted and I would have got my head out of my ass much faster.

The Affair Addiction
Dr. Willard Harley, author of "Surviving an Affair" (which we highly recommend) states the following:
"My experience helping couples recover from infidelity has taught me that any contact between the unfaithful spouse and the lover ruins reconciliation. Even casual contact prevents completion of withdrawal from the addiction of an affair. Since an affair is usually an addiction, the only way to fully recover is to permanently separate the unfaithful spouse (the addict) from the lover (the source of the addiction). But even in the very few cases when an affair is not an addiction, total separation of the spouse and lover is a necessary act of consideration for the feelings of the betrayed spouse. It's the very least a wayward spouse can do to compensate for the suffering caused by the affair. Continued contact with a lover simply perpetuates the suffering of the betrayed spouse indefinitely.
It's been my experience that without total separation, mutual love cannot be restored, resentment cannot be overcome and protection from the threat of another affair cannot be guaranteed. So when I counsel couples who want to reconcile after an affair, I insist on total separation of the unfaithful spouse and the lover with extraordinary precautions to guarantee that they never see or talk to each other again."
Lorna Hochstein, Ph.D. describes a love addict as someone…
"…who substitutes an unhealthy and mood altering relationship with a process (i.e. relationship) for a healthy, life giving relationship with another person. An addict is a person who puts this unhealthy relationship at center of her life. This relationship with a mood altering process is an addiction. My own rule of thumb is that a person is addicted to a relationship if being in that relationship had clear negative effects on her life and she continues in the relationship regardless of the effects."
Sound familiar?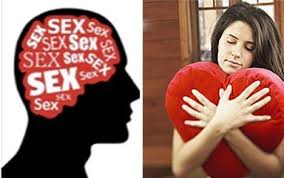 Sex and Love Addicts Anonymous has a 40-question self-diagnosis aimed at possible sex and love addition.  You might want to have your spouse take the test (or take it yourself if you are the cheater).  Some of the questions included are the following:
Do you feel that your life would have no meaning without a love relationship?
Do you find yourself in a relationship you cannot end?
Do you ever find yourself unable to stop seeing a specific person even though you know that seeing this person is destructive to you?
Have you ever tried to control how often you would see someone?
Do you feel your love life affects your spiritual life in a negative way?
Do you find you have a pattern of repeating bad relationships?
Treating Affair Addiction
When I think of treating an addiction, I think of 12-step programs.  So I did some Googling and found that there are 12-step programs for every addiction imaginable and they are all based around the 12-steps that were originally introduced in the book, Alcoholics Anonymous: The Story of How More Than One Hundred Men Have Recovered from Alcoholism in 1939.
As summarized by the American Psychological Association, the process involves the following:
admitting that one cannot control one's addiction or compulsion
recognizing a higher power that can give strength
examining past errors with the help of a sponsor (experienced member)
making amends for these errors
learning to live a new life with a new code of behavior
helping others who suffer from the same addictions or compulsions
You can find the original Alcoholics Anonymous 12-steps here.  I personally like a more updated version that I found a little better, and you can download a PDF version to read or show to your spouse if you wish.  Hopefully you can find these beneficial in your own circumstances.
In treating an addiction, I think that it is also helpful to understand the cheater's process for getting into and out of their affair in the first place. 
In the book "Torn Asunder," author Dave Carder provides us with the following four infidelity phases:
Growing mutual attraction
Emotional and sexual entanglement
Destabilization of the affair
Disclosure and resolution
For a detailed explanation of these phases click here.
Linda wrote a post about these phases and how I acted. You can read it by clicking here.
Click here for a post that talks about how to get them to end their affair.
The phase that I find most interesting and might be the cause for cheaters to have such a hard time letting go of their "drug of choice" – the affair partner – is the destabilization phase.   
I have a feeling that most affairs are discovered during this phase which might contribute to the on-going thoughts, feelings and potential contacting of the affair partner.
During the destabilization stage, the fear of being caught fuels the urgency to get out of the affair. Though on the outside the affair looks like it may fall apart, in reality it is being stabilized.
Carder explains that one partner may call it off, and after some time will call to see how the other is doing.  Immediately the affair starts up again. This on again – off again pattern makes the affair almost impossible to end on its own. 
The separation/togetherness cycle actually intensifies the feelings and guarantees that the affair will not end. 
The longer the process goes on, the more powerful the attachment becomes.  They begin to need each other to medicate" the fear, emptiness and new irrational "reality" they now both live in.
Obviously then, this stage can be quite powerful.  If the affair is discovered and quickly ended during this stage, it can be quite difficult for the cheater to suddenly abandon his/her emotional bind (the addiction) with the other person.
If you have ever watched the TV show "Intervention," then you know that an addict's behavior affects other people to the point where they just can't take it anymore and these other people need to step in and try to convince the addict to get help. 
There is almost always denial on the addict's part and most of the time they won't agree at first to seek help.  But when the other people communicate the consequences if they refuse help, then the addict almost always agrees to go to rehab.  Sometimes rehab works and sometimes it doesn't.  Surviving an affair can be much the same way.
Conclusion
After writing this (to me anyways), it seems like I'm all over the place with this post.  For that I apologize, but I wanted to firstly, give you  some information and resources about affair addiction.  Secondly, I wanted to try and get across my opinion that it's okay for you to say that you're just not going to take it anymore. 
You don't deserve to go through the emotional and physical hell while your spouse continues to "get high."  And quite frankly, you might be to the point where you don't have anything else to lose anyways.
To end, let me quote from "Surviving an Affair:"

"You may think that after a spouse willfully chooses a lover (over the betrayed spouse), there would be no hope for marital reconciliation, but that's not true. While there is no hope for reconciliation when the affair is underway, as soon as the affair is ended, reconciliation is definitely possible. And almost all affairs end sooner than most people think they will."