A resource-filled article on surviving the holidays after infidelity.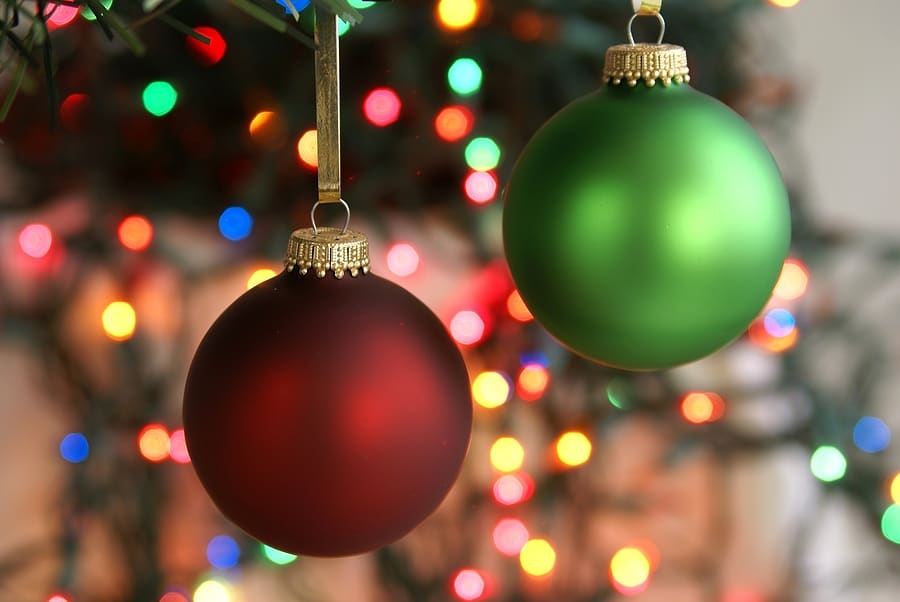 By Linda & Doug
We think it's safe to say that the holidays can be one of the most difficult times of the year for those who are trying to heal from infidelity. 
When you should be looking forward with anticipation to all the joy, family gatherings and traditions that are a part of the season, many of you are instead feeling anxious and dreading the arrival of the holidays.
As we've done for the last few years, we want to try and provide you with some information that might help you to make it through this time of year with a little more ease, a little more joy and a lot less insanity.
So consider this our Surviving the Holidays after Infidelity reference post. In it we'll share an article or two as well as provide some links to other holiday related posts, videos, audios  and/or guides.
Surviving the Holidays after Infidelity
First, we wanted to share an excerpt from an article/post by Anne Bercht, author of "My Husband's Affair Became the Best Thing That Ever Happened to Me."
10 STRATEGIES FOR SURVIVING THE HOLIDAYS AFTER AN AFFAIR
by Anne Bercht
1. Put your affair recovery journey on hold over the holidays. Decide to put your "healing from the affair" discussions on hold for a couple of weeks.
2. Use this as a time to make deposits into your spouse's love account with you. This means aim to have positive experiences with your spouse, like you used to in the past. Whatever you used to enjoy doing together, do those things again.
3. Don't say anything negative about your spouse over the holidays. If you are tempted to criticize them, hold your tongue and say nothing at all.
4. If you have struggles, things you feel angry about, things that need to be dealt with, journal about them over the holidays, but don't initiate discussions about these hard things. When the holidays are over, you can go back to your journal and bring up all of these things, so you are not overlooking them, instead you are merely putting them on hold.
5. Make a list of all the things you are grateful for in your life.
6. Make a list of your spouse's strong points. What attracted you to them in the first place? What good qualities did you notice about them when you first met?
7. Take at least as good care of yourself as you take care of others. What kinds of things do you do for your children? For your friends? When is the last time you did something kind for yourself? Treat yourself as a person of value. You are worth it. Maybe it's time to treat yourself to a spa treatment, a hot bath, or a day off. Are you eating right, exercising and getting enough rest? How can you be effective in all the things you are required to do, if you don't take care of yourself? Do you change the oil in your car when it needs it? What makes you think your body can run without proper care then? Have you thought about giving yourself the gift of a coach for 2009? A coach can help you gain clarity and start to live your life by your design instead of like a ship in the ocean with no motor and no sail, left at the mercy of the currents of life. Don't leave it to chance that your life will get better. Be intentional about making your future what you want it to be.
8. Take quiet time out to meditate. A few quiet moments before your day by starting to read something inspirational and prioritize your day around the things that are important rather than the things that are urgent can make all the difference. A few moments of quietness in the morning can help you feel peaceful and centered all day, even in the midst of the storm you may be in. You are only one person. You can only do so much. Stop striving to reach the impossible goal of making everyone happy. In order to do the big things, you have to be willing to let some small bad things happen.
9. When you think of things you wish someone would do for you, do that thing for someone else instead. Phone someone and tell him or her you care. Send a card with some words of encouragement.
10. Laugh. Make it a point to have as many deep down belly laughs as you can. Be intentional about getting some humor in your life. People are hilarious. Look for the things that happen that are humorous. Best of all, laugh at yourself whenever you can.
One Couple's Efforts to Ease the Holiday Pain…
Here is an excerpt from a post on the Affair Recovery site from an ex-cheater who shares a little bit of what he and his wife did to make the holidays more bearable:
"…when January 1 rolled around, Jill admitted to me that it wasn't as bad as she thought it was going to be. Now, don't get me wrong – she was not saying it was easy. It was still hard and painful at times. But she did say that it wasn't as devastating as she had originally anticipated. In looking back, we both agree that there were some things we did that helped to ease some of the pain. I will share them here, and maybe you will find them helpful as well.
We lowered our expectations. We decided that we were not going to pretend that everything was all right when it wasn't. That took the pressure off Jill to do Christmas as she always had done it in the past (e.g., decorate the house, have people over, bake a lot, etc.).
I stepped up and took on most of the responsibilities around the house. I planned the days with our kids and parents who came in from out of town. I acted like an adult – instead of the self-indulgent, self-centered, spoiled child that had created this problem. I chose to be responsible. Jill says that this was the number one thing I did that helped her during this time. This alleviated the pressure she always felt around the holidays, as well as helped to build trust for me.
We talked a lot. We checked in many times a day with each other. I asked her how she was feeling and she was honest in her response. Of course, I wanted to hear that she was feeling good, but I rarely heard that. And instead of trying to make her feel "happy" I just let her be what she was – sad, scared, miserable, and sometimes "not as bad as the day before." I allowed her to be honest with what she was feeling without insisting that she be anything different.
We did do some Christmas things. Whereas the level of our activity was a lot lower, we still did Christmas shopping, Christmas Eve service, rented some Christmas movies, and went to church. Some of these were distractions that helped to relieve the intensity of the pain. And some of these helped us to focus on Jesus – the healer of our hearts. Knowing the miracle of Christmas gave us hope for the miracle of healing in our lives.
These were some of the things that seemed to help us make it through the holidays. It wasn't perfect and not without pain, but it ended up being a lot better than we had expected…"
You Have the Power – Staying Empowered Through the Holidays and Beyond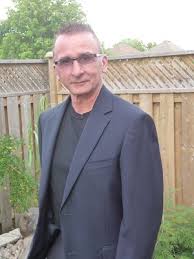 12 Tips for Surviving and Celebrating the Holidays After Infidelity
We thought it was appropriate to talk to our good friend and therapist, David Feder, MSW, RSW, CSAT, EMDR (levels 1 & 2) Registered Social Worker and Psychotherapist.
In this audio session, David shares 12 tips to better cope through this stressful time and to help make this holiday a little better. 
Click the audio player below to listen to the session now.
If you prefer to read, you can download the session transcript in PDF format with this link:  12 Tips for Surviving and Celebrating the Holidays After Infidelity
Here are some other articles and guides that may be helpful…
Christmas Survival Tips After Infidelity – A post from 2 years ago where we put together some quotes and other tidbits of advice of our own and from others who have experienced infidelity. They should be helpful to you during the holiday season.
Handling New Normal During the Holiday Season – Guest post by Sara K. from November 2012 where she offers her take on how to survive the holidays, having gone through this herself.
Emotional Affair Recovery – Learning From the Holiday Triggers – Another post from two years ago – but this one was written just after the holidays had ended. Linda shares her thoughts on what she learned while experiencing her own holiday triggers.
Surviving the Holidays: 7 Tips – Rick Reynolds, LCSW offers his tips for surviving the holidays. He says the holidays can be a good time for making progress if you choose to make it so by taking the right approach and applying the right perspective.
Here's a video version:
Don't Let the HO-HO-HO's Ruin Your Holiday – Four years ago we did a webinar with therapist Jeff Murrah, LPC, LMFT, LCDC  that you might want to check out.  You can listen to it by clicking here.  If you would rather read it, here is a transcript of the webinar that you can download.
Surviving The Holidays During or Post-Divorce – This audio comes from the Recovery Library in the Affair Recovery Movement where Nicole Feuer and Francine Baras discuss topics includiing: Putting your children first, reinventing holiday traditions, reaching out to family and friends for support, dealing with holiday parties, know that things will get better and that the first year is the most challenging, and more.
PTSD and the Holidays: Tips for How to Reduce Your Stress this Season – Trauma survivor Michele Rosenthal shares  tips about how to make it through, plus some additional advice from other survivors. (This is a PDF download)
A Better Way To Deal With Holiday Emotions – Life coach Christine Bongiovanni shares her best tip for handling all of the holiday related emotions that are about to come your way – if they haven't already started flooding on in.
Lastly, but certainly not least, it would be wonderful if you could share your own experiences with surviving the holidays – what worked, what didn't and what you are hoping for this holiday season – so that those who are struggling can gain some additional insight. 
Please share below in the comment section.  Thanks!

*Originally posted on 12/8/2014 and updated 12/14/2021