by Sara K.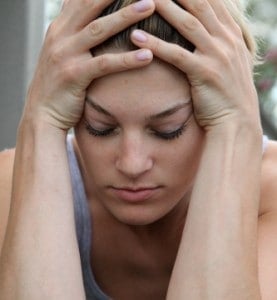 Thanksgiving marks the beginning of a whole lot of a family togetherness and celebration. In a normal situation, this can be stressful enough – visiting family, too much preparation, sometimes packing and unpacking as well as the cost of it all. Add into the mix grieving for the loss of your marriage or trying to heal a marriage after an affair and it may become a seemingly overwhelming situation.
When I was in therapy, my therapist shared with me the airplane scenario. When you are on a plane and there is severe turbulence the flight attendant will announce to put your mask on yourself first and then the person next to you. If you do not put your own oxygen mask on first – you can be no good to anyone. Remembering that self-care is really the most important thing, especially during the tougher holiday season, can really help you cope.
How do we deal with New Normal during the holidays?
Set Realistic Goals– If you choose to celebrate at home or with friends and extended family this year, prioritize the necessary parts of your holiday. Do not try to make this year a Thanksgiving or Christmas to remember. Tone down the 'stuff' and just focus on the giving and most of all the receiving of love.
If you and your spouse are still together, remember taking on too much holiday work may stress you out and stir up old resentments. "Why isn't he in this kitchen helping? Why isn't he shopping for all the gifts?" Talk with your spouse and come up with a plan of action to avoid stressful situations and repeats of old patterns. Ask for help if you need it and make sure he's aware of how he can be a giving and participating partner.
Custom-Made Holidays – Just remembering how your husband always hung the star or decorated the tree could be enough to get the tears flowing. Take the time to accept those memories as a loss and then create new ones. Perhaps this year you give the star to your son or your sister and you carve the turkey. Begin new traditions with your family.  Even if you are still together and coping, change-up the old family customs. Don't do things as you have always done them. Just like the marriage has changed its dynamic, holiday traditions need to start fresh as well. New memories will lead to a new place for your relationship.
Time Outs – If things become too overwhelming, too nostalgic and emotional, take a breather. My friend Ellen, newly divorced after her husband's affair, announced to her family that she was going to skip Thanksgiving dinner this year and flew off for a spa vacation in Miami. She said it was the best holiday she had ever spent – alone.
 
Give of Yourself – If it's just too difficult to celebrate with others this year, it's a great opportunity to visit those less fortunate to put things in perspective. Volunteer at a soup kitchen on Thanksgiving, bring gifts to a children's hospital or women's shelter. Focusing on others who have it worse off than you do helps in healing and appreciation that you're still here, on your own two feet – coping.
Thankfulness – If you and are spouse are still together and lucky enough to be creating New Normal, this is a wonderful opportunity to be thankful for the not-so-small gift of giving yourselves another shot at happiness. Make a list together or apart of all you have to be grateful for and then share what you've both created and are working towards together.
There are no words available, no magic formula that makes holidays easier and everything feel more manageable. Often, anticipation of the holiday season will be worse than the actual days themselves. What you can do is just follow your feelings and let time in healing do its thing. Talk with your loved ones and share that this may be a harder year for you. Put the mask on yourself before anyone else.
Thanksgiving here in the US is the official start of the holiday season.  The holiday season can be especially tough if you are suffering from the pain and triggers of infidelity while trying to heal a marriage.
To hopefully help you to manage the holidays a little better, click the link below to download a guide written by Dr. Robert Huizenga, author of Break Free From the Affair.
Click the following link to download the report:
14 Tips to Emotionally Survive the Holidays in the Midst of Marital Conflict