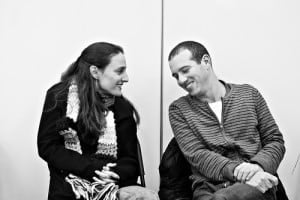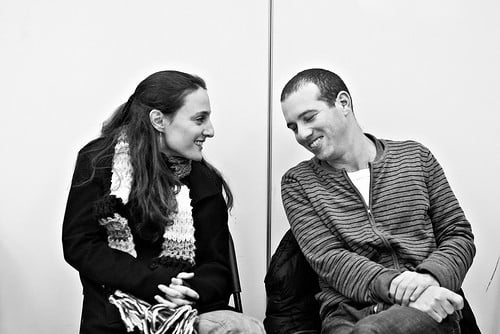 Today is the first year anniversary of starting this blog and we thought it would be appropriate to present to you a status update of sorts on our emotional affair recovery over the last year. 
I'll warn you in advance that this is a long post, so hit the bathroom, grab a sandwich and something to drink before you read on.
First of all, it has been amazing to us to see how much this site has grown over a year's time.  We have gone from zero readers to averaging just shy of 700 unique visitors a day.  Visitors have viewed 542,264 pages year-to-date.  People from 96 countries from around the world have visited our blog so far this month alone. At the time of this writing, we have posted 268 times and there have been 3223 comments.
And when you think about it…we're just a small blog.  Imagine if you would combine the readership of all the blogs and other various infidelity websites on the Internet. The numbers would be staggering.  This tells you that there are a lot of people suffering from infidelity all over the world, and that it is a huge problem and source of pain.
Obviously we appreciate all of you who visit and especially those of you who contribute and comment.  We're pretty confident that this blog has helped some people over the last year (including us), and you all are a major cause of that.
Our intent when we started this blog was to share our experiences and pass along some resources in the hopes that we could help others — as well as ourselves —  along the way.  I think we have had some success with that, and all of you are to be thanked for your contributions and viewpoints.
For Linda and myself, our affair recovery continues.  Who ever said that recovering from an affair is a roller coaster ride was not exaggerating one bit.
We will go through periods where things couldn't get any better, and then a week later you would think we were just a week after D-day.  This has been a powerfully painful emotional struggle that will continue, though it does get easier as time goes on.
Dr. Bob Huizenga says that it can take 2-4 years to recover from an affair (visit his site). I venture to guess that many people can get over a death of a loved one in less time.
On the positive side of things, Linda and I have reinvented our marriage to a point where our love is at an all time level. I would say even more in love than when we got married.
We appreciate each other in many ways and truly enjoy being with each other on a daily basis.  We are also much more physical with each other.  Not just sexually, but also hugging, holding hands, cuddling on the couch, etc.
We have learned to communicate our wants, needs, feelings and desires much better than we ever used to do.  We don't back off from confrontation with each other anymore, but we do "fight fair." I can still work a little on suppressing my frustrations when Linda wants to talk about the affair, but I have become much more patient and understanding when she feels the need to do so.
We have become much more in tune with each other's needs.  We work all the time at doing things for each other – and they may just be little things – in order to fulfill each other's most important emotional needs.  It is important to us that we never fall back into that emotionally sterile rut that we existed in prior to my emotional affair. We even check with each other periodically to make sure that we are still on track in this area.
As Linda and I build on the positives and move forward, in my opinion our biggest struggle is to find a way for Linda to totally overcome the pain she feels from my falling in love with another woman. She battles the emotions and insecure feelings from that everyday.  In hindsight, what I thought was real love was more infatuation, but it is very painful for her nonetheless.
Though she trusts that I will not have another affair, she has troubles at times believing that I truly love her and that I didn't just "settle" for her. Convincing her that is not the case has been a challenge to say the least.
We both realize that it will take time for her to heal completely, though sometimes she doubts she can do it.  She has acknowledged that I'm doing all the right things and trying hard, but has asked me to be patient and continue to help her in this battle. And of course I am willing to do so.
She also will battle against certain "affair triggers" every now and then, but all in all, she has done a good job in learning how to minimize their effects.  As you can imagine, sometimes this blog is one big trigger for her, but she manages it well for the most part, and it continues to be therapeutic for her in many ways.
For me, I feel that I have learned a tremendous amount about Linda, myself and relationships over the past 12 months.  I realize the emotional traits and character flaws in me that caused me to have the emotional affair. I was selfish, immature and irresponsible.  I have grown a lot over the last year and will continue to do so.
I need to continue to work on following the path to inner discovery; really understanding what makes Doug tick, and to grasp ways to continue to move in a positive direction both mentally and physically.
At the same time I must continue on the path I'm on as far as supplying Linda with what she needs to completely heal from my infidelity.  Patience, understanding, honesty, transparency, empathy, sympathy, loving, caring, helping, are just some of the components that come to mind.
Sometimes I need a little punch to the head to remind me that these are the highest priorities right now, and that everything else is of secondary importance. At the same time, I must remind myself that though I'm over the affair, Linda still has a ways to go to get over it.
It is amazing to me how I can know someone for over 30 years and take for granted many of her qualities and strengths, as well as her faults.
I always knew that Linda was talented, creative, giving, intelligent and a hell of a mother among many other things, but this past year has opened my eyes  and made me appreciate her more and the fact that she is a remarkable and strong woman with an innate ability to relate to other people and to truly and honestly help them with their problems.
She often says that she could be a great relationship coach and write a book, and I firmly believe that she should because she has so much to offer people in need of her expertise gained from her experiences.  So you may just see a coaching program and a book introduced at some point in the near future.
As for the future of this blog, we intend to continue blogging about our experiences and offering helpful resources as always, though perhaps a little less often.
With the kick-off of the Affair Recovery Group just a few weeks away, Linda and I, along with Jeff Murrah (visit his site) must create a ton of content for those who join.  There are only so many hours in the day, so we anticipate the need to cut back on the blog posts a bit.
The Affair Recovery Group is an exciting leap for us, as we plan on taking the recovery process to a new level, and with that we should gain new incite and knowledge along the way.
This group format will not only help the members involved a great deal, but us as well.  There is  real therapeutic value in researching, writing about, teaching and discussing various ideas and techniques to recovering from infidelity. We encourage any of you who are struggling with affair recovery to check out the Affair Recovery Group.
As the name of our blog suggest, it has been a journey this past year, and it's a journey that is not yet complete.  As the saying goes this is a "marathon not a sprint." Much like the marathon runner who trains hard every day for that tortuous race, we must also work hard everyday on our affair recovery so that one day we can actually look back on this and realize there can be much to gain from all the pain.
Thank you all once again for being a part of our lives!
[wlsp_signup]