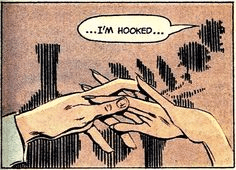 One of the topics that we mention now and then is the topic of codependency. 
Why is codependency an important topic?
Well, in short, codependency creates unhealthy marriages. But, codependency has what I refer to as a 'positive side' and a 'negative side.' But, here is the kicker— even the positive side of codependency is destructive. But, the reason I refer to it as the positive side is because the people experiencing this side of codependency can oftentimes mistake it for real love and therefore be deceived into falling into the trap.
What is codependency?
I like the definition that goodtherapy.org provides:
Codependency is characterized by sacrificing one's personal needs in order to try to meet the needs of others and is associated with passivity and feelings of shame, low self-worth, or insecurity. Today it is more broadly associated with the behaviors of someone whose actions and thoughts revolve around another person or thing".
They further list examples of codependent behaviors as the following:
Perfectionism and a fear of failure
Sensitivity to criticism
Denial of personal problems
Excessive focus on the needs of others
Failure to meet personal needs
Discomfort with receiving attention or help from others
Feelings of guilt or responsibility for the suffering of others
Reluctance to share true thoughts or feelings for fear of displeasing others
Low self-esteem
Internalized shame and helplessness
Projection of competence and self-reliance
A need to control others
Self-worth based on care-taking
Feeling undeserving of happiness
Caring for and enabling someone who abuses drugs or alcohol
Why is it so bad?
Well, codependency is bad because is stifles the growth of real love and begins to destroy a relationship at its foundation. Codependency can slowly poison a marriage and neither party quite realizes it.
In terms of affairs, codependency can actually prevent spouses from healing from the affair. The victim will be drawn to falling into the perpetual martyr role and the adulterous spouse will feel a sense of shame. As a result, both parties are immobilized and there is no room for healing.
Codependent dynamics between partners cause partners to become stuck. When this  occurs, fifty years can pass and each party will feel no healing or resolution. This is why codependency is the enemy to both personal growth and recovery from an affair.
An Example of How Codependency Looks
There is a woman that I have known for a long time within my circle of friends. Her husband had an affair that ended three years ago. All of this woman's thoughts are either constantly focused on her husband and being there for him, OR being angry about the affair.  She never thinks of anything else and is consumed emotionally and mentally by thoughts of her husband.
It is apparent that her husband doesn't respect her and feels very stifled by this obsession with him. Yet, she keeps on keeping on— thinking about him constantly— about his needs— about his work— about whether or not he is happy.
When I have given her words of advice, she refuses to take them. The truth is, she gets something out of being stuck. This is very common in codependency — for whatever reason, many codependents do not give themselves permission to be happy or emotionally free. So, no matter what good advice you give them, no matter how much you listen and help; a codependent will figure out a way to continue the pain and wallowing.
Now, some of this is normal after an affair when one's world is turned upside-down, but continuing it for any period of time is unhealthy.
Therefore, if for any reason you see yourself in this, I urge you to make the decision to get UN-stuck. Getting un-stuck is wholly up to you and 100% in your control.  If you cannot do it for you, do it for your family and friends. Those who love you, want to see you happy and will take joy in you living a happy and fulfilling life. So, do not let yourself get bitten by the codependency bug!!!!
That said,  here are two short videos you can watch that go a little bit deeper into codependency recovery. 
5 Steps to Codependency Recovery
by Carl Benedict, LCPC
The 4 Stages of Codependency Recovery
by Ross Rosenberg, LCPC, CADC Author of The Human Magnet Syndrome:  Why We Love People Who Hurt Us
Additional Reading