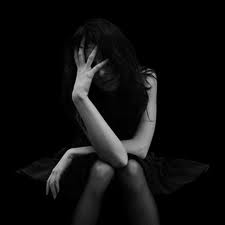 One aspect of recovering from an affair that is difficult to overcome is the conversation about the affair that you have with yourself.  It's the ever constant and overwhelming discussions that occur in your head. 
I know that I talk to myself all the time.  We all do.  Fortunately, these days what I say is largely positive and completely optimistic.  It was a very different story three years ago, as I would constantly go back and forth between the reality side and the fantasy side of our relationship and Doug's affair.
I had to remind myself about everything I knew that was true about affairs in an attempt to override the fantasy thoughts that I had.  The thought that affairs must be incredibly exciting.
I wrote a post where I vented a bit about the emotional affair and have included an excerpt from that post which will hopefully explain more from where I was coming from.
Venting About the Emotional Affair
Yesterday as I was lying in bed, I found myself briefly going against my New Year's goal to stay in "the present," because I was thinking about Doug's emotional affair. So I'm going to vent a bit here as a result of those thoughts.
To start with, I was thinking about everything that Doug receives from our relationship compared to what he received from the emotional affair. I know that he highlighted the feelings he received from Tanya that were missing in our marriage, however I feel he took for granted all the ways I was (and am) integrated into his life.
He failed to look at all the things I did give him; how I have supported him and loved him unconditionally. I feel that he can truly be himself when he is with me.
I know that he believed he was receiving everything he needed from Tanya, but I am confident that if he took everything away – his marriage, his family, home etc., that she really couldn't offer him a fraction of what we do. I believe he would be empty and once again wondering what was missing in his life.
I also had a revelation of one thing that is missing in my life…
Yesterday I ran upstairs to get ready to go grocery shopping, and Doug rushed in and closed the bedroom door. My first reaction was that he wanted me. That perhaps while he was downstairs, he thought about me and decided to run up to have his way with me.
Well I was wrong. He came up to brush his teeth and get ready to go to the store as well. As I stood there disappointed, I realized how wonderful it would have felt for him to grab me and experience the urgency of his desire.
I realized how much I miss receiving that feeling. Doug does a great job of showing me he loves me and cares for me, but the feeling that he would move mountains just to be with me is not there. I am sure it has to do with our present situation more than anything, but I do miss that feeling.
I began to think that when you are the other woman (or man) you receive that feeling constantly. The person that you are having an affair with is sacrificing everything just to be with you.
I can only imagine how exciting that feeling can be. I would do anything to know that Doug wants me so much that he would sacrifice everything just to be with me – his family, his job and his marriage. That kind of feeling would be exhilarating.
I know that in a long-term marriage a man typically tends to show his love by working hard, taking care of things around the house, being a security blanket, etc. But for a man to display that they want you and they will do anything just to be with you…well I guess that is why affairs are so addicting.
Let's face it, the meat-and-potatoes daily love between married spouses does look bland at times compared to the flaming-cherries-jubilee of an affair. In reality, the excitement of the affair can be mixed in with a whole lot of stress, guilt and shame.
Yes, an affair can be exciting and passionate, but many of the unfaithful discover that it pales in comparison to the negative effects on their lives and the other lives that were affected.
Therapist Jeff Murrah once commented…
The recovery from an affair, even an emotional affair also requires doing business with the fantasies of each party. The cheater has to deal with their fantasies, as does the resolute spouse. Since there are so many fantasies surrounding the actual events of the affair, there are times that the fantasies are more exciting than the affair ever was.
Many of the betrayed spouses on this site have been trying to do everything we can to bring the excitement and fantasies back to our marriages. It's certainly a high priority for me – for Doug too.  We've sexted each other (I hope our phones are never lost or stolen!).  We've flirted via text. I've got all sorts of new sexy lingerie.  We buy each other little things when we're out and about.  We have the occasional "quickie" in dangerous places.  We've done it all. 
During the earlier periods of our affair recovery process, nothing was more important to me than bringing the excitement that Doug felt during the affair into our marriage. It was hard to believe at the time that he would ever feel that excitement when he was with me.   Luckily, I was wrong.