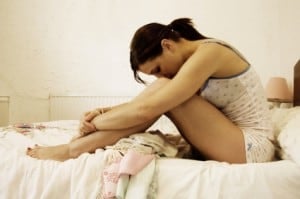 Hey everybody!  Since it's Linda and the girl's spring break, we're going to take a little time off and head to the mountains for a little R&R.  I'm sure we'll be checking in periodically but we didn't think we would feel much like posting anything new. 
So…Here is a post that was originally run back in July of 2010.  In addition to what Linda wrote, there are lots of good comments as well.  We hope that you can get something out of it.
I Want More
I was reading some of the comments this weekend and I felt that so many of them had the same theme and many of the same problems voiced by the betrayed spouse after the affair.
I also felt the same sentiment but I really couldn't put my finger on just what it was.  I guess at times I just feel empty.
I know that our marriage is better than it has been in a long time.  Our relationship is great and the time we spend together is enjoyable.  For some reason I feel something is missing.  I want more from Doug but I am not sure what that is.
I brought this subject up with Doug in the hopes that he would be able to offer some insight.
I wondered why after the  affair the betrayed spouse wants the perfect, happy marriage.  Why are we not happy to settle with mediocre? Are we setting the bar so high that no matter what we do we will never be satisfied?
Doug seemed to think that we want compensation for our loses.  We want our spouses to make up for all the hurt and pain. We want everything we believed they had in the affair.  I am not sure if that is the case. 
It made me think about the book by Willard Harley, "Surviving An Affair" and wondered if that could hold the key to my discontent. Harley says that all of us have emotional needs, and an emotional need is a craving that, when satisfied, leaves you with a feeling of happiness and contentment and when unsatisfied, leaves you with a feeling of unhappiness and frustration.
After I found out about Doug's emotional affair, he stated that Tanya filled a void that was missing in our marriage.  I reacted by doing a lot of research on emotional needs and meeting the needs of my husband. I know that I have tried to do everything to figure out what Doug was missing in our marriage and feel that I am doing a pretty good job at meeting his needs. I feel for the most part he is happy and content.
Now I am trying to figure out what my problem is.
Why am I feeling happy one day, and unsatisfied with my marriage the next? Could it be that Doug hasn't figured out how to meet my needs?
Harley states that the five emotional needs that men usually place at the top of their list are usually at the bottom of the list for women and vice-versa. No wonder men and women have so much difficulty meeting each other's needs. Maybe he thinks if he does what I am doing we will both be happy and content, but in reality only one of us would be happy.
Harley also discussed the concept of the "love bank." When we are meeting each other's most important needs our love bank is being filled and "love units" are being deposited.  When your partner does things that make you feel bad, love units are withdrawn.
Unfortunately, as we are trying to deal with the emotions after the affair, our spouses are withdrawing love units from our account–even though the affair has ended.  Just thinking about it can cause the "love units" to be withdrawn.
Harley provides an emotional needs questionnaire in his book and I am going to suggest to Doug that we both fill it out  because at times I am not really sure what my needs are, and I need a refresher course on what Doug's needs are.  I am hoping that maybe this will help with me with my empty feelings I sometimes have after the affair. 
Maybe if Doug can learn to meet my most important emotional needs consistently,  my "love bank" will be completely full and everyday I will feel love and happiness.
[wlsp_signup]
LINESPACE