Shortcut Your Healing Process
After Infidelity Betrayal
Get the tools and support you need to move forward, to break through shock, depression and heartbreak.
"I am following the Empower ME! program with many tears. It is very powerful with so many pieces and parts to connect the dots. Thanks for all you do!!" ~ Donna
Restore Yourself and Your Marriage After Infidelity
Changing yourself and your thinking is crucial.
Most people believe they have to beg, plead, control, cry, and micromanage in order to get their marriage back in order. And they also believe that when they do all these things, healing will take a long time and their suffering will last for years.
Instead, we've discovered that changing yourself and your thinking is far more important if you want to restore your marriage after infidelity.
But, the thing with changing your thinking usually won't just restore your marriage; it can often lead to creating the marriage of your dreams.
One of the things people struggle with is believing that changing their thinking and changing their behaviors has any payoff whatsoever. We can tell you there are volumes of research material out there demonstrating that changing your thinking and your behaviors can change your marriage and your life.
But, then that opens another question...
How does a person even start to change their mindset or have the tools to do so?
Change starts with concrete tools and there are so many books or programs out there that claim they will change your life, but many don't have concrete tools to do so.
Sarah has been working on a program for a very long time that includes concrete tools to change your mind and change your life.
To our knowledge, this is the very first affair recovery program of it's kind that was developed using research on the brain, and that indicates how to actually change thinking.
Using research from neuroscience and research from physiology of the nervous system, Sarah has created a program that changes you from the inside out.
This is a multi-media program and it follows a logical path that is healing.
The content is delivered in a way that gives you just the information you need for that particular day. The information will be delivered over a 30-day period and includes content and exercises that will calm the mind and the body, help you gain clarity, and prepare you for the transformation that is required to rebuild your marriage, the life of your dreams, or both.
This program is equally relevant whether you want to stay in your marriage, are unsure if you want to stay, or want to leave your marriage.
This program is about giving you the quantum leap you need to change yourself from the inside out. This material and program is the first kind of its type and it you follow through on each day, you will start noticing big changes.
Empower ME! - From Devastation to Restoration
A 30-day journey to empowerment after infidelity
Here's What You Get With Each Lesson for the Next 30-Days
Preparing you for the transformation required to rebuild your marriage and the life of your dreams.
A concept for the day that addresses common fears that most betrayed spouses have after infidelity.
Stories about someone overcoming adversity. Some of these stories include true stories of people who recovered from infidelity. Others include overcoming seemingly the impossible.
Short, specific declarations  that have a goal in mind and redirect thinking toward something positive or helpful.
An inspirational or meaningful music or other type of video that supports the theme of the day.
One self-care action that does not take a long time but focuses on YOU and your own well-being.
SPIRITUAL THOUGHT OR MANTRA
A short concept taken from one of the world's major religions that is relevant to the day's theme.
Instructions that will ask you to meditate on whatever concept resonated with you, while visualizing being in a beautiful, special place.
EXERCISES AND/OR HOMEWORK
Short cognitive behavioral exercises or homework that incorporates the theme for the day.
Real Comments From Real People
People who have experienced profound change from working with Sarah
My partner and I had been considering separating. It was as if we were giving up on each other. Why try to fix what is broken when you could have something new and shiny? We could never have been more wrong. Thank you Sarah for letting us find our way back to the love and affection that we thought was gone forever. Thank for saving us from a life without each other.

Aaron
After working with Sarah, I felt enabled to utilize the tools of strength and empowerment that Sarah recognized in me and Sarah showed me concrete ways to use these tools. Under Sarah's careful guidance, Sarah helped me remove roadblocks and the process of working with her led to me experiencing positive outcomes in my life.

Annie
Take a Quick Tour of Empower ME!
Watch the video below for a sneak peak.
Transform Your World With Empower ME!
Here's what your world can look like after going through this program.
To know how this program can transform your world for the better, we first need to understand what your world might be like at the moment.
Your world as it is now:
Here are some things that you may possibly be currently struggling with...
Spinning in place
Constant suffering
Feeling lost
Feeling alone
Too flooded to think about logical next steps
Feeling devastated
Feeling traumatized and catatonic
Constant panic
Your world as it could be:
Since this program provides you with BOTH the emotional tools to move forward and the practical tools to move forward, you can expect the following...
End the suffering due to your partner's affair.
It lessens and can even short-cut depression and anxiety.
This program will train the brain to seek a meditative state of consciousness, which will PREVENT panic attacks.
You will be able to "reframe" your situation.
You will become more resilient.
You will be better able to make logical and balanced decisions.
More inner-strength and foundation.
Will cut the healing process down considerably from what it normally would be.
You will become more empowered and focused.
Will always be able to access the material to read over and over again until it sticks.
This program was created to effect changes in a person from the inside out. It will help deactivate the centers of the brain that cause anxiety due to trauma and activate the areas responsible for well-being.
There is no medication that is capable of doing this. The program was intentionally created to retrain the brain. The earlier we retrain our brain after trauma, the better.
Our brains are like vinyls records with grooves in them. We want to "sand down" the parts of the record associated with emotional pain and anxiety and we want to create new metaphorical "grooves" in the record that are responsible for well-being.
This program will do that for a person as long as they follow it, do the exercises, and think about the ideas until they take hold.
You WILL be changed.
Depending on What Option You Choose, You'll receive the Following Bonuses
The extra support and resources you need.
Have a question, struggle, or just want to vent?  Shoot us an email and we'll respond in a timely fashion. (This service is a $300 value - at least.)
5 Individual One-On-One Mentoring Sessions
Sarah, Doug and/or Linda will use our knowledge and infidelity experiences to help guide and advise you. (A $625 value)
Lifetime Membership in the Affair Recovery Movement
A member only area reserved for people who desire vast resources and support as they try and work more intensely on their healing and recovery. Includes all of our other programs, Community Forum, Recovery Library and much more. (A $300 value.) Watch a brief video tour of ARM
About the Course Creator - Sarah
Like you, I know the pain of infidelity. I know where you are or have been because I have experienced it myself. I know all about shattered trust and broken promises. I even know all about the suicidal thoughts that can sneak in, despite you NOT being actively suicidal.
Like you, I have walked the road to recovery from infidelity and the soles of my feet carry the same cuts, callouses, and scars as yours. Like you, I have felt that infidelity has been one of the toughest roads I have ever walked.
Besides that, I have two Master's degrees, one of which being in Clinical Psychology.  I have also taken the Gottman Institute's Levels 1, 2, and 3 marriage counseling training. The third level of training was all about how to treat the trauma of affairs and very relevant to what I do at Emotional Affair Journey. Nonetheless, I am a life-long learner and continue to read the latest research studies that are relevant to the work I do here at EAJ.
What They're Saying About Sarah
You are the only person I have worked with who radiates unconditional love and acceptance. I have always had issues trusting people and being myself. I was able to let those issues go almost immediately. For the first time, I felt what it was like to be unconditionally loved and accepted. This was a powerful experience for me and helped me set the boundaries I needed with people who didn't value me.

Zhanna
Sarah was there for me when I needed help with overwhelming anxiety and depression. Her guidance and ability to make me feel listened to helped me survive it. While I waited and waited for my physician to find the right medicine and dosage to help me I ultimately did crawl out of my terrible depression and was able to continue to use the tools that Sarah helped teach me to cope with the individual stressors that life throws my way.

Patricia
Sarah has a way about her that draws out by deepest concerns and fears and allows me to share my worries without feeling judged. She has always made me feel at ease and I feel an actual sense of physical calm when I am speaking with her. She always gives good and practical advice. I always come away from our sessions feeling hopeful and more confident. As we have continued to meet, this feeling of confidence and hope in myself and my marriage has grown very strong. I am becoming the person I need to be to be present in my marriage. Most of all, I have figured out that changing me has changed everything around me.

Diana
Thankfully, after working with Sarah everything was alright. The bottom line is that I didn't feel so alone and I always had a new sense of hope that things would be alright. My life has been transformed and for the first time in my life I can say I feel emotionally free and no longer fearful.

Ann
I have found that there are many books about infidelity, but few books, if any, that walk people through the process of changing themselves both in mind and body. There are books that will tell you to do so, but this program teaches you concretely how to do so. There is no guess work or wasted time.
Every part of the program is meant to move you forward quickly and to help you heal quickly. We don't tell you that you need to heal- that is obvious- we show you how to heal and help you develop habits that calm your nervous system and bring you peace of mind.
~ Sarah
Choose Your Plan & Get Started Today
Decide which level suits you best.
Your Purchase Is 100% Risk Free
First off, we understand that during these uncertain times, it's not easy to make an investment - even one as important as this.

So, our guarantee states that you have a full 30 days to experience Empower ME! You'll have access to everything - no exceptions.

If you don't find it helpful for any reason at the end of 30 days, get in touch with us and ask for a refund. We'll refund you every dime, ensure your account is cancelled, and we'll part as friends. No questions asked.
Remarks from a view of our clients.
I have sent you a picture of my kids and I. This is my "new" family. These are the faces of the people you have mentored for some time and I so truly appreciate the experience of speaking to you, because it has made my journey easier to deal with, no matter what the outcome. Having a support system is so important and I am grateful to have the ones I have had over this trying time in my life. And we will be fine. I truly believe we will.

~ Maggie
Thank you so much Linda and Doug! Your support through the mentor program is just amazing. When you couple that with the support I've received from friends and family, I consider myself a blessed man…Thank you! Thank you for helping me through some of my darkest days, helping me see that I am better than who I was told I am. Helping me see what's really important and helping me take the steps to get where I need to be."

~ James
I wanted to let you know how fortunate I am to have found your website and mentoring program. It has been one year post d-day after my husband's 2 year emotional affair that eventually led to a physical one. Even though my husband has re-committed to our marriage and has been doing all the right things I still have times that my emotions get the best of me. Thank you so much Linda for your mentoring and getting me through some difficult challenges. Thank you for your great advice and for giving me hope and confidence. It is such a blessing to have you guys to turn to."

~ Angela
The last 2 years have been the hardest of my life! I, like everyone else never expected my wife to cheat. I have spent a lot of time trying to figure things out and although it doesn't help with much of the pain, Sarah has bean able to help me make sense of what has happened in my marriage, and with that comes relief. Sarah's look at our whole marriage as well as family history has shown me just how complicated affairs are. Sarah's ability to very quickly analyze our very complicated past, and provide very direct answers without a lot of fluff is part of what makes her amazing at her calling."

~ Glen
Frequently Asked Questions
Here's a selection of frequently asked questions that may be helpful.
Q) What can I realistically expect to gain from this program?
A) It's important to understand that there is no such thing as a magic pill to suddenly make you get over the affair. However, this program will provide you with the tools necessary to help calm the mind and the body, help you gain clarity, and prepare you for the transformation that is required to rebuild your marriage, the life of your dreams, or both. To review the benefits of the program in detail, please refer to the section above titled, Transform Your World With Empower ME!
Q) How is this program delivered?
A) Initially, you will receive an email each day over the next 30 days that will include a link to that day's lesson.  Once the 30-days is complete you will have access to all of the material so that you can review it at your leisure - and/or until it sticks with you.
Q) Why 30 days?  And why can't I have access to all 30 days from the beginning?
A) We chose to deliver the material over a 30-day period so as not to overwhelm you.  Plus, it takes a person about 30-days to form new habits.
Q) If I choose Level 3, who will I be mentoring with?
You will have your choice of who you can mentor with, either Sarah, Linda or Doug.  If you choose Linda or Doug, you can split your sessions up anyway you want between the two of them.
Q) How does the email support work?
A) Your 30-day email support begins the same day that you enroll in Empower ME! (Level 2 or 3) All you have to do is initiate your first email by using the Support Page inside the member area.  Once we receive your email we will do our very best to respond within 24-hours during the week.  It might take longer if you send an email during the weekend.
Q)How do I submit questions or otherwise contact you?
A) Any questions, comments or concerns whatsoever, you can submit them through the form on the Support Page inside the member area.
If there is anything at all that you're unclear about, or you have any concerns or questions, give us a shout. Click here to shoot us a message and we'll get right back to you.
Choose Your Plan & Get Started Today
Which level works best for you?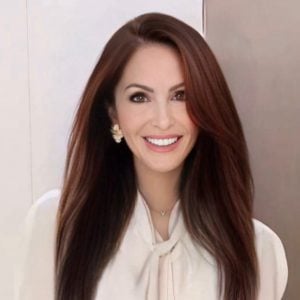 This is the program I wished someone would have written when I was betrayed, couldn't get out of bed after the initial shock of d-day, and drowning in suicidal thoughts.
I remembered who I was then and what I would have needed to concretely motivate me in positive ways, but also calm my mind and spirit.
This program has been 17 years in the making since I have spent that amount of time trying to find concrete solutions that actually work for betrayed spouses.
There was one last decision I had to make about the delivery of this program in terms of its effectiveness.
I realized that it would be most helpful to also include some one-on-one mentoring sessions - if you are interested - so we can talk personally and work through this together.
Just the program itself is the equivalent of reading about four self-help books due to the vast amount of content included. But, wouldn't it be great to talk to someone who has been through this as well?
Most self-help authors don't do that. They write books and keep their audience at a distance.
Well, this is the final way this program is different. You have the option to get 5 one-on-one mentoring sessions (Level 3 only) and/or free email support (Levels 2 & 3) during the duration of the 30-day program.
Because of this personal support, Levels 2 & 3 of this program will be offered for only a limited time to a limited number of people. And there may be only certain times during the year where we offer this program because it is so time intensive.
There is no other self-help author out there who offers a program and then offers one-on-one attention over the phone, counseling, and free email support for your questions. In other words, not only is the material "here for you," We will also literally be "here for you" and we will get through this together.
Why am I offering this? Restoring marriages, families, and making people whole again is my passion. This is my spiritual calling as well. There is nothing I get out of what I do that exceeds the satisfaction of helping one family at a time.
That means there is one less broken family, one less broken person, and less hurt in the world. Healing the pain in the world is my passion and anytime I can help one person, that is a job well done.
Many blessings to you,
~ Sarah