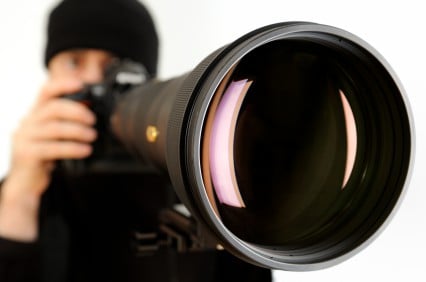 One topic that we haven't really touched on yet, and to some folks is somewhat controversial, is whether or not you should give in to spying in order to catch a cheating spouse.
Many victims notice unusual behaviors and emotions from their spouses, but yet have no proof of there actually being any infidelity.
Entire books have been written on this subject, so this post will just attempt to be a general overview and offer some ideas and resources for you to consider.
And let us mention that our stance is pro-marriage, so if you want to save your marriage, there are ways to do that. But there are always circumstances that for whatever reason, you need or want to know for sure whether or not your spouse is cheating. We won't get into those reasons, as only you will know for sure if spying is something that you feel compelled to do.
One school of thought is that when you suspect your partner is cheating on you, you need to resist your first instinct to confront your partner and accuse them. While this may seem like the most logical thing to do, you have to resist this strong instinct and think carefully and strategically. If you expose your suspicions immediately, what sort of response do you hope to get? Is it likely to bring you closer to the proof, or jeopardize your chances of knowing for sure what is really happening?
Perhaps you've done the normal armchair investigations into your spouse's cell phone, texts, online accounts, or have noticed other unusual things in the way they are acting that raises your suspicions. However, no solid proof has emerged.
If you don't have any proof, or your proof is just circumstantial, the most likely response you will get is denial. If you can't prove without a doubt that you know about their affair, there is little you will be able to do that will refute their denial.
To be honest with you, doing the research for this post was a real eye opener. We had no idea all these products and resources existed. It was very educational to say the least.
One last thing…we wouldn't recommend you do any spying if you are not prepared to handle what you might find out!
That being said, we offer the following resources to assist you in your efforts:
How to Catch a Cheating Spouse

Signs of Cheating:
Should you spy?
Catch a Cheating Spouse E-books:
Reading Body Language:
Computer Monitoring:
Keylogging software allows for tracking (or logging) the keys struck on a computer keyboard, typically in a covert manner so that the person using the keyboard is unaware that their actions are being monitored.
Lie Detector:
Other Spy Devices:
Phone and Email Searches:
Well there it is. To be honest, we could have made this "How to Catch a Cheating Spouse" resource page much longer as there are a ton of resources – both free and for a fee – out there. Perhaps we will add to it in the future.
Hopefully though, what we have put together will not only help you in your spying endeavors, but also help you to determine whether or not it's something you want to do in the first place. 
If you have any other ideas or resources, please let us know by leaving a comment.  Good luck!
LINESPACE
[wlsp_signup]
LINESPACE