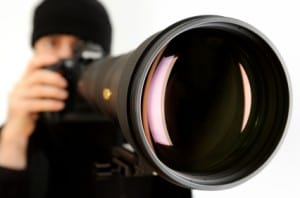 You may not even realize that you're doing it.
Spying is usually portrayed in books and movies as either James Bond-like heroics or crazy and paranoid behavior. You probably don't see yourself as either of these extremes, but it's possible that you are spying on your spouse…and damaging your fragile relationship in the process. 
Spying behaviors include: checking your partner's phone for call and text history, logging onto his email account, stalking her Facebook page, literally following him, checking with your "contact" at her office to find out who she's been talking to and spending lunch breaks with.
It's understandable why you, or anyone who has been cheated on, spy. It even sort of makes sense. Spying is one way to ensure that your partner really has changed and that promises are being kept. These might be promises to break off all contact with the one he or she had the emotional affair with or general assurances that you're being told the whole truth about where your partner goes when not with you.
This subtle – or not so subtle – checking up you do is actually a good way to avoid interrogating or pumping your partner for information on a daily basis. You can just do "a little research" and come away knowing that you are being told the truth.
It's one way to convince yourself that it's safe to trust again without your partner knowing he or she's being watched and scrutinized.
Spying on your spouse has a downside…
But, there's a downside. Spying can also become sort of an addiction and a fuel for jealousy. You rely more and more intensely on the checking up you do. You feel unsure, suspicious and full of worries when you don't take a daily perusal of your partner's phone or Facebook page. You may even tell yourself the story that you can't trust again unless you keep checking and this story can breed jealous fears and cause you to spy even more. Spying becomes a sort of crutch because the alternative – to not spy and simply trust – feels risky.
And that's the tricky part because trusting again IS risky.
You don't know whether your partner can be trusted again or if he or she have another affair. The reason why any of us spy is because it sometimes provides answers to those nagging questions that keep us held in the emotional pain of the past betrayal.
The real risk of spying is that it can end up damaging your relationship more than it tells you whether or not to trust again. Spying can drive a huge wedge between you and your partner. It costs you re-connection and renewed intimacy. Even if your partner never finds out that you sneak and look at his phone or follow her when she goes out, it's nearly impossible for you to open your heart to your partner and move closer when you are (at least partly) holding back and constantly checking up.
If you do get caught spying, you're going to feel an even bigger distance between the two of you than before. Your partner will get angry, defensive and believe that you'll never ever forgive him or her for the emotional affair. Your partner may accuse you of living in the past instead of trying to rebuild a future together…and there's some truth to this accusation.
Because trusting again after your partner cheats is risky and can be difficult, it's important for you to honor how you feel and allow the process to happen on your time and in a smart way.
It really helps if you…
Pause before you spy.
Breathe whenever you feel the urge to check up on your partner, especially if this is a daily or regular occurrence. Even if you only pause for a few moments to sit quietly and breathe, you'll give yourself a chance to make a wise move that will benefit you (and your relationship) in the short- and long-term.
Examine your true motives.
Be honest with yourself. Aside from the fact that your partner had an affair in the past, do you have a compelling reason (based on reliable facts) that there's something suspicious going on now? Look closely at your urge to spy and if it's coming from a motivation to control, get revenge, from jealousy or is only because of the past, really consider the consequences of what you're about to do. Are you willing to risk the connection you're trying to rebuild?
Make a conscious choice about what you will do next. It's important for you to take action if you see that your partner is not keeping agreements or is lying to you. We do NOT recommend that you pretend the affair didn't happen, but just make sure you are moving forward (and in the direction you want to go) mindfully.
Do you think that  spying on your spouse is fair game after an affair, or if you suspect cheating?  Let us know your thoughts!
---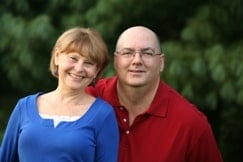 If you're struggling with jealousy after your partner's emotional affair and this is contributing to your urge to spy, we can help. Our free 7 Jealousy-Stopping Secrets ebook can offer you strategies and advice so you can start moving past jealousy and learn to trust again.