Don't take anything the cheating spouse says personally, and at the same time, don't believe everything the cheater says.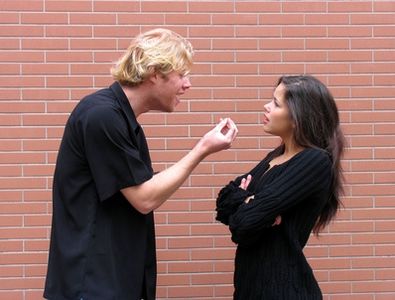 By Linda
When I was first recovering from Doug's emotional affair, I would search the internet and read books that offered good advice. Often the advice was to do this, or not to do that.
I wanted to follow the suggestions but it was difficult because I really didn't understand the purpose of it.  I was uncomfortable following the suggestions because they went against my natural instincts.
For example, one recommendation that was difficult to follow was not to take anything the cheating spouse says personally, and at the same time, not to believe everything the cheater says.
This was hard because the cheater can become a master liar, and since most of us have always trusted what our spouse's have told us in the past, it is natural to believe what they say now.
I touched on this a bit in a post last week, but wanted to expand on the subject a bit more today.  I want to discuss what happens during the affair process (based on our own experience) so as to validate that you shouldn't take everything the cheater says personally.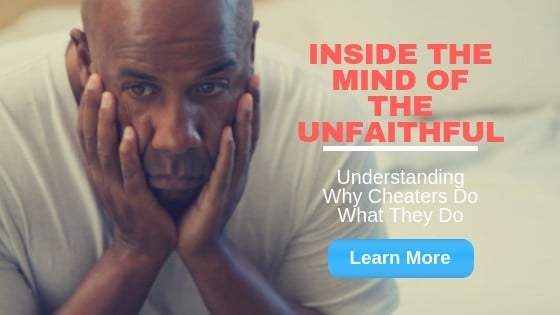 The Cheating Spouse Story
Often before an affair begins both spouses are experiencing pain because they believe that they are unloved and uncared for.  They are beginning to feel hopeless because they don't want to stay in this pain forever, but they don't see a way out of it except to leave their marriage, which is something they don't want to do for various reasons.
Miraculously they meet someone who is also experiencing the same pain and problems that they are. They have found someone who can validate their pain, who understands what they are experiencing and can make them feel that they are not at fault.  In their minds they have found their savior.
Here is where their "story' begins.  During all the discussions that the affair couple has about their unhappy marriages, they begin to develop a "story."  This story alleviates the guilt and justifies their actions.
They magnify the negative aspects of both their marriages and their spouse while magnifying the positive attributes of the lover and the affair relationship.  In essence they rewrite history.
Things that really weren't a big problem in their marriage now get blown out of proportion and become major issues.  The cheating spouses also believe that they have all told their spouses about these issues, and of course the spouse didn't care enough do anything to make them better.
By the time their affair is exposed they have rehearsed this "story" in their heads and with each other hundreds of times and it has become ingrained in their brains.
The betrayed spouse has become suspicious that something is not right so they confront the cheating spouse about their suspicions.  In many cases the cheater will deny that anything is going on, but yet they will use this opportunity to tell their "story."
They begin to articulate with such confidence and persuasion all of the things that they have been unhappy about during their entire marriage.  All of this unhappiness is centered on the betrayed spouse and the marriage.
The betrayed spouse is blindsided by all of this because the cheating spouse has never brought these issues up before with so much conviction and detail.
In our case I heard the words "I love you, but I am not in love with you." "We have grown apart."  "We are coexisting, and living as roommates."  "We have nothing in common and don't spend any time together anymore."  "I was always the low man on the totem pole." I was in complete shock because Doug was not very good at expressing his feelings to me, so for him to express it so earnestly made me truly believe his story.
I am not saying that a portion of his story was not true. I had some of the same feelings, but it was the way he presented them to me.  It was so one sided and magnified.
When he finished his story I wondered if he was ever happy in our marriage.  Why did we have children?  Why did we even get married in the first place?
Our problems were created together – one issue causing another until it snowballed out of control. To look at it from the perspective of what he had told me was completely inaccurate and unfair.
The Most Horrific Sentence in the English Language: I Love You, But I Am Not in Love with You.
Listen to What the Cheater is Saying
After thinking about the previous example, I hope that you can understand why you shouldn't take everything personally.  However, you should listen to what the cheater is saying.  Really listen.  This may be an opportunity to validate their feelings and express how you feel in return.
I don't mean by defending yourself or trying to tell your spouse what they did wrong, but to communicate that you feel the same way.  For instance you could say: "It upsets me that we have become like roommates. I miss spending time doing the things we used to do. What can we do to make it better?"
When they say they love you but are not in love with you, tell them you understand how they may feel this way, and you might ask them: "What do you need to make you feel loved?  Just what is love to you?" Use what they say as an opportunity to explore what is happening in your relationship.
This is your chance to do what the affair partner (AP) has done.  The AP has made your spouse feel loved and cared for by listening to their feelings and telling them how he/she feels some of the same feelings.
Taking things personally after the affair can really stop any effort that is made to improve a marriage, but looking at their story objectively can help to pull the cheating spouse away from their story and towards a better relationship.