Today is a very important landmark for me and Linda. It is our 25th wedding anniversary. Compared to the other 24 anniversaries, this is by far the most special. The last 18 months have been chock full of many different emotions and stressful issues, yet also a renewed sense of passion, fun and excitement within or lives and our marriage.
I can honestly say that 18 months ago we both wondered if we would make it this far. Recovering from an emotional affair took us to the brink of divorce, but thankfully we have been able to turn things around, and can now boast that we have a great marriage. It's not perfect—yet, but it is great nevertheless.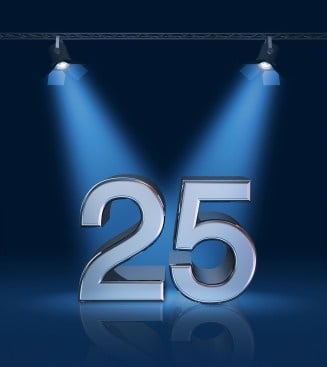 Yesterday's post from Linda made me think about when I was walking around in my "affair fog," much like her brother is today. At the time, I tried everything I could to find fault with Linda and our marriage that would cause me to have an emotional affair, so as to rationalize it away and justify it to myself. And I think Tanya did the same thing. Sure, we had our issues and problems, but my affair was completely unfair to Linda and our marriage and was complete and utter bullshit.
Looking back on it now, I'm so glad that I was able to clear my head and see things more clearly than I could while under the influence of Tanya. But how did I do it? What was the underlying factor that caused me to realize that I belonged with Linda? Inquiring minds want to know, right?
It's hard to say whether or not what caused me to "come back" will work for everyone else, as we are all different and are motivated by different things. But if I were to sum it up in one word, that word would have to be FEAR.
Fear of losing my family. Fear of losing friends. Fear of losing everything we've worked for. Fear of change. Fear of the unknown. Fear of divorce and everything associated with it. Fear of regret. Fear of making a huge mistake. Fear of guilt. Fear of losing Linda–the one true love I've ever had.
Only when it becomes evident that the pain associated with an action far outweighs all other "good" aspects of that action can a person decide to make a change. I had reached that point. Why I was so slow and thick-headed that it took me so long to get to that point is anyone's guess. But I'm glad that I did.
Perhaps I'm just lucky that I was able to realize these things in time. I know that I'm lucky that I have a wife that loved me enough to want to stay married to me. I thank God that she did and that she researched everything she could about affairs and ultimately pulled the right switches that snapped me back to reality.
So what can you learn from my experience if you are recovering from an emotional or physical affair and trying to save your marriage or relationship? I guess simply enough, learn what motivates your partner to act the way that they do. What (pain) has to happen within their lives or relationships to cause them to want to make a favorable change? Be the trigger person for which those things happen. Now I'm not saying to go out and threaten them or cause bodily harm or anything like that, but I think you get the picture. But, as the saying goes…"No pain. No gain."