Looking back, I wish I would have written my letter to the other woman…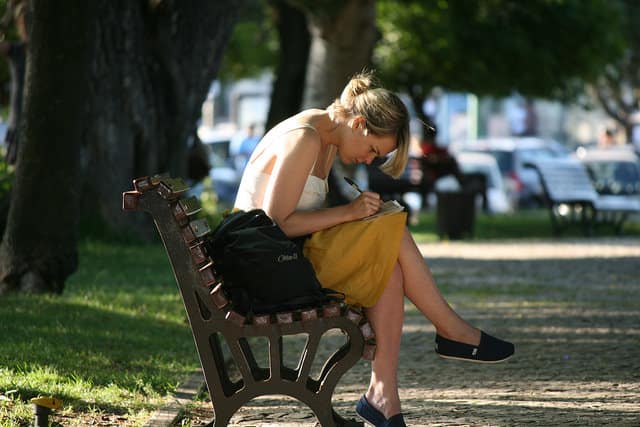 By Linda
I decided not to confront Tanya after the emotional affair for reasons I discussed during my talk with Dr. Robert  Huizenga. (You can listen to it here:  https://www.emotionalaffair.org/lindas-interview-about-confrontation-after-the-emotional-affair/)  However, after reading some comments on the subject recently, something really stuck with me.  The statement that rang true for me was, "I became real to the other person."
During Doug's emotional affair I would ask him if Tanya felt bad about the pain the affair was inflicting upon our family and myself.  He replied that she didn't really think about it and that she felt she had always done what she was supposed to do, and now deserved to be happy. 
It would be naïve to think that she would have responded any differently.
Looking back, I wish I would have wrote her a letter telling her about who I was, about our family and about the man I have spent the last thirty years with. 
In the other person's mind we, the victim, don't really exist and perhaps it should have been my responsibility to let her know just exactly what was being destroyed by her being a part of our lives.
So here is my very belated "Dear Tanya" letter:
Dear Tanya,
My name is Linda and I am the wife of the man you are having an emotional affair with.  I know you would like to pretend that I do not exist, but I am very real – unlike the relationship you are having with my husband.
I would like for you to know a little about our life, since you have never met me or our family, or have ever been in our home or shared meals or holidays with us. I imagine you feel as though you are so close to him, but honestly you know so little about his life – our life – that I feel compelled to share with you what your emotional affair is destroying.
A little history here…Doug and I met thirty years ago on a blind date, and to be honest, it was love at first sight.  From that day forward, we have been at each other's side.  When we met we were only eighteen and we carried no baggage and we had our whole life ahead of us to discover who we were.  I literally feel as though we grew up together, navigating our way through life, figuring out our likes, dislikes, interests and passions.
The qualities that you find in Doug, will also be found in me. We have 30 years of blending together, perfectly complimenting one another with our strengths, weaknesses, commonalities and passions.
If you really knew us you would realize that instantly.  You would see how well we handle our lives around us.  From something as simple as working together every morning in sync to get the kids off to school, to how we have faced the mountains of challenges that life has dealt us over the years, to unconsciously knowing what the other is thinking.
We also have several traditions that we have celebrated for the last twenty-five years.  Every night we prepare meals and have dinner together as a family.  We have a pre-Christmas celebration where we eat dinner, watch our favorite holiday movie and sleep under the Christmas tree together.  For Doug's birthday we prepare his favorite meal, and on Valentine" Day we bake a heart shaped cake and a heart shaped pizza.  Just to name a few.
Every night at bedtime for the last twenty-five years Doug kisses me and tells me "Good night, sleep tight, don't let the bed bugs bite. I love you."  On my birthday he wakes me up cuddling and singing the birthday song, which has been another tradition for the last thirty years or so.
I could go on and on, but why bore you?  The point is your emotional affair with my husband not only threatens our marriage, but the essence of our very existence over the last three decades.  And you will not just be hurting me.  You will also be hurting Doug by taking these things – and much more – away from him.  You will also be hurting yourself, as I'm sure you share similar history and traditions with your husband and family.
You may feel at this point that you have the upper hand, but do you really think that ultimately you can compete with the love that we share and these traditions and history that define his life?  I know Doug pretty well and know that all these things, though they may seem trivial to you, mean the world to him. Eventually you both will snap back to reality and find that you indeed cannot compete and your relationship together will die a slow agonizing death.
If you have any conscious at all, you will back out and end this relationship with Doug and let him live the life that he really is meant to live – with me and his family.  Your relationship is only an illusion which will fade when Doug (and you) realizes what could be lost as a result of this emotional affair.
Please do the right thing!
Linda
If you're the unfaithful, get it, read it and carefully consider the advice. If you're the betrayed, give it to your unfaithful spouse.