I wonder how many marriages end because of infidelity with the cheating spouse living with regret about their decisions.  I wonder that once they make that decision, how difficult it is to turn around and admit how wrong they were.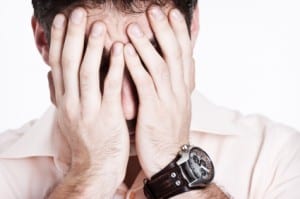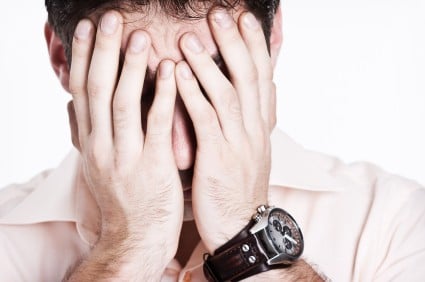 By Linda
This weekend we met up with some of our old college friends and Doug's fraternity brothers for an enjoyable night out.  Some of these guys we haven't seen in over twenty years.  It was fun catching up on everyone's lives, reliving old antics and feeling twenty again.
For me it was especially enjoyable because I was the only woman there who could completely appreciate all the old college stories – because I lived them as well.  Doug and I met when we were freshman and I was definitely a permanent figure at the fraternity house.
I had a feeling of comfort knowing that Doug and I have come so far and lived so much of our lives together.  It was truly a confirmation that having a history together bonds a couple like no other.
If you're the unfaithful, get it, read it and carefully consider the advice. If you're the betrayed, give it to your unfaithful spouse.
It was very disturbing to find out several of the men who were with us are (or have been) divorced, with one friend being on his third marriage.  I listened intently to all the complications that have developed as a result of divorce.  There's the switching back and forth of children, trying to move closer to the ex-wife to be closer to the kids, etc.   It was overwhelming to hear how difficult divorce is, and I wonder if they could have looked into the future, would they have tried harder to save the marriage.
I met one woman who was the "friend" of one of Doug's frat brothers who also is divorced.  As we began talking, I found out that coincidentally,  her daughter attends the same high school and plays on the same soccer team as our daughters do. 
We had a lot in common and talked for quite a long time.  She was telling me about how difficult it is being divorced and sharing custody of her children.  She said there isn't a minute that passes when there isn't some complication or disturbance as a result of her divorce. 
She then began to tell me how she got into this mess, and sadly it was because of her husband's affair with a co-worker.  She said that it took her by complete surprise and that she never saw it coming. 
They were going through a difficult time and were very busy working full time, taking care of the kids and tending to her husband's sick parents.   Her husband found someone who gave him the attention that was lacking at home.  That right there made me want to scream!
It seems to me that it's a common thread that for some reason, the cheating spouse thinks that the other person cares more for them than his/her own spouse does.  I firmly believe that this is usually not the case.  It's just that there isn't enough time, opportunity or energy to give the spouse as much attention as in the past due to all the stuff that life throws at us.  But the poor little deprived spouse isn't getting enough attention, so they wander into the arms of another person.
OK, sorry about that, I had to vent a little.  Getting back to this woman…
It has been six years since this marital affair took place and I could still see the pain and anguish in her eyes.  Her story made me so angry because it represents how selfish affairs are.  I wonder if her husband ever looked past the moment to see the future and what a mess he was creating. His children will never again experience a life that is secure and normal.  There will always be some kind of drama because of the affair.
This woman told me that she is not even sure he is still with his affair partner, as the OW is still married and it is a subject that they do not bring up.  The only thing they talk about is the logistics of raising their kids.
How sad to be so close to someone and spend a majority of your life together and this is the end result. They probably share more feelings and emotions with a complete stranger than they do with their ex-spouse.
I wonder how many marriages end because of infidelity with the cheating spouse regretting their decisions.  I wonder if once they make that decision, how difficult it is to turn around and admit how wrong they were. 
I have to think that rarely is the other person worth giving everything up for.  The cheating spouse is giving up their family, friends, home, their past, their assets, and almost everything in their life for this other person, who in many cases they hardly even know.  Can that one person fill all those spaces in their life and make them happy?  That is a large responsibility to put on one person.
It is different when a person is eighteen and has their whole life ahead of them.  When they are fifty and have so much history behind them, it is difficult for the cheating spouse to start again from scratch after the affair.  We have a lot of baggage to carry along with us as we grow older and to give everything up like it didn't exist would be virtually impossible.