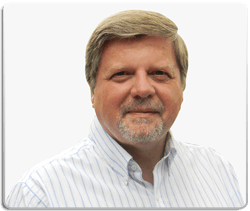 Every week I spend quite a bit of time searching for new content for our private members area, and not too long ago I came across a nice interview with Dr. Bob Huizenga.  (Actually, it found me by way of my email inbox!)
If you don't know by now, Dr. Huizenga is the author of "Break Free from the Affair" along with a few other infidelity and relationship related programs. 
I feel that this particular interview is most appropriate for those of you who have recently discovered your spouse's affair or are otherwise in the early stages of recovering and healing from an affair.
That said, even if you are further along you will surely find some helpful nuggets.
In this hour-long audio interview Dr. Huizenga addresses 12 of the top infidelity questions that you might have. 
It's good stuff and should be beneficial to many of you.
Here are the 12 infidelity questions that Dr. Huizenga addresses:
Is it a bigger problem when an affair happens early in a committed relationship or marriage compared to an affair that happens in a fairly longer marriage?
List of do's and don'ts for a betrayed spouse.
How does the betrayed spouse deal with an angry cheater?
Should I force a decision?
Why won't the wayward spouse work on the marriage after the affair?
Why is the need to know details sometimes powerful?
Should the betrayed spouse expose the affair?
What barriers does the cheating spouse have in healing the marriage after the affair?
Once a cheater, always a cheater?
How to rebuild the trust, especially when the other person continues to be co-workerof the wayward spouse?
How does one deal with flashbacks and nightmares?
What are the dynamics of forgiveness?
 You can listen to the interview here:
(You can also right click here and "Save As…" to save it to your computer for future listening.)
"Knowledge is power. Knowledge will free you from the tyranny of your self-degrading and hopeless thoughts and feelings."
(I saw that on Dr. Huizenga's site and believe it to be true)