Older couples sometimes drift apart and become dissatisfied with their marriage. Once the kids leave home, they get what's often called a gray divorce.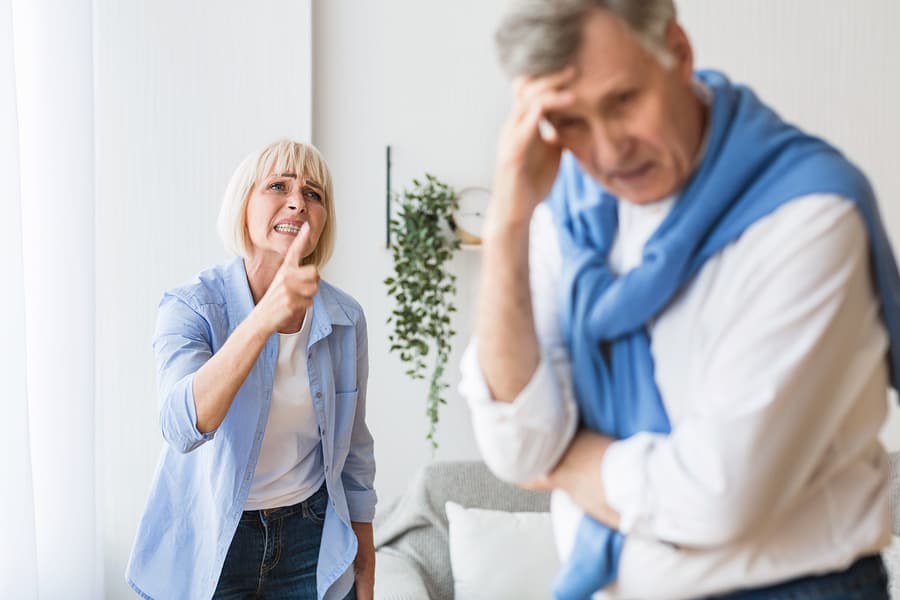 By Sarah P.
You may view retirement as a long-anticipated liberation from the rat race, but it is also a period of substantial change and adjustment for your marriage. Some of the most overwhelming changes will take place between you and your spouse.
Some couples may have been drifting apart for years due to life commitments. Other couples may have drifted apart due to past infidelity that was never addressed and swept under the rug. Or, some couples may have been literally torn into shreds by a partner's recent affair.
When an affair is or was added to the marriage mix, this period of time can mean absolute upheaval and utter destruction.
In the past, conflict may have been masked or swept under the rug because most of a couple's time and attention was devoted to their careers and/or raising a family together.
For couples that are facing or have faced an affair, even in the distant past, they may find spending more time together unnerving at best and explosive at worst.
There is also nothing like an affair to ensure that spouses sometimes feel like they no longer have anything in common.
After all, when moral standards of such profound meaning are carelessly dropped, one person in the couple will likely be left feeling as if they do not even know the person with whom they share the same bed!
These events often culminate in a world of emotional pain that is very hard to work through; naturally the topic of divorce may cross one's mind.
Some may argue that if they have already spent 40 years together, the unknown is unbearable. Still, ambivalence around whether to stay in a marriage or to part ways will linger. Regardless, others have already taken action.
Consider these statistics:
"The divorce rate for those ages 50 and older doubled between 1990 to 2015, according to the Pew Research Center. Known as gray divorce, it's an event that doesn't have to be negative. "It's not necessarily a midlife crisis anymore," says Garrett Oakley, a financial planning professional with the online investment service Betterment. "It's a midlife turnaround."
Whatever the reason for the change, those going through a gray divorce will encounter both difficulty and opportunity as they navigate their new lives. Without a doubt, the biggest financial challenge posed by gray divorce is the loss of income and assets.
Couples working together toward retirement goals could find themselves left with only half a nest egg, less income and fewer years to recoup the missing amount.
Getting a divorce later in life may mean less savings and sacrificing some retirement dreams. However, people may find that's a fair trade-off in exchange for being able to spend their senior years as they want.
Getting divorced after age 50 doesn't have to be a financially devastating experience. However, you may still want to think carefully about what you hope to accomplish by ending your marriage. While a divorce may be the right answer in some situations, other couples may find counseling and compromise let them enjoy retirement at each other's side." (1)
Money is most often the deciding factor in gray divorce and for good reason. All of the financial plans that a couple had made for retirement will go out the window. Worse, a gray divorce can greatly complicate or reduce a person's standard of living.
Tom Sightings, for US News said, "Divorce during your retirement years can complicate your retirement plan. Retirement assets may need to be divided, and alimony could be granted after a long-term marriage ends.
Here's how to cope with a gray divorce:
Find out if your Social Security payments will change.
Determine what retirement benefits you are entitled to.
Consider whether you need to hire a lawyer.
Be prepared for the possibility of alimony.
Decide if you will keep the house.
Be prepared to divide household goods.
Communicate with your adult children.
Don't forget about pets.
Focus on future happiness.
Older couples sometimes drift apart and become dissatisfied with a long-term relationship. Once the kids leave home, some couples split and go on to lead separate lives." (2)
A further complication is the emotional aspects of a gray divorce. If your home was the place where all of the holiday parties were hosted and where family gathered, these gatherings will be extremely difficult to lose. Your adult children and grandchildren will feel the shift.
Additionally, there are health issues to consider. If you were to develop a catastrophic illness, would it be adequately covered by insurance? Even if it were covered, who would your support system be?
On the other hand, would you fully trust a cheating spouse to take care of you if you stayed married and developed a catastrophic illness?
These are all important points to consider when going through a gray divorce.
Most of all, I think if you are considering a gray divorce, it is important to contact a qualified therapist or marriage mentor to talk through these things.
Don't forget that you can talk, you can explore all your options, and you can spend weeks gathering information WITHOUT having to make a decision. I would encourage you to talk to experts and explore all scenarios that involve staying or going.
Being armed with information and talking to third-party professionals is essential.
What do you think?
What is your greatest fear if you were to divorce after 50?
Alternatively, would the prospect of divorce give you hope?
What advice can you give to readers who are thinking about a gray divorce?
Do you think finances are important in making decisions or is gray divorce an emotional decision?
What questions do you have about gray divorce?
If you have thought about divorce or if you were in mediation, what changed your mind?
If you have stayed with your spouse, why did you decide to stick it out? What were all the pros and cons that you weighed to make a decision?
Does anyone regret staying in their marriage?
We hope to hear from all of you. Remember, not everyone who reads this blog leaves comments. However, what is said here is helpful and taken very seriously. Gray divorce is a topic we have been receiving emails about lately. So, readers, please sound off about gray divorce.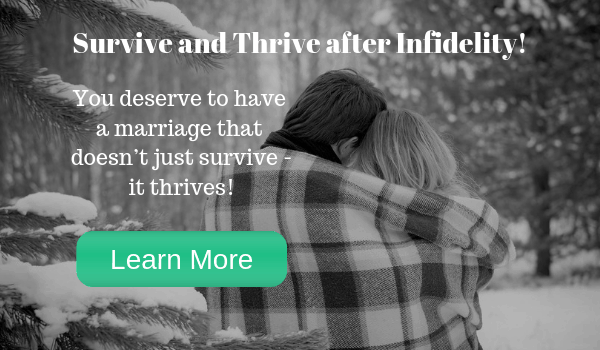 Sources:
https://money.usnews.com/money/personal-finance/family-finance/articles/2017-04-20/gray-divorce-the-financial-challenges-and-opportunities
https://money.usnews.com/money/retirement/baby-boomers/articles/navigating-divorce-in-retirement