Mended is a genuine story of restoration and grace that opens a window into the lives of an ordinary family with an astonishing account of their personal recovery from infidelity.
By Sarah P.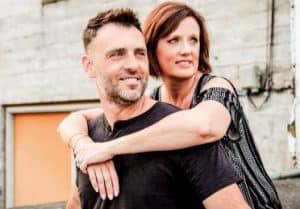 It is an unusual experience to unearth one of the uncommon gems in the infidelity recovery genre: a book written by a betrayed husband.
However, it is extraordinary to have the opportunity to gain insight into how a mother's infidelity affected the entire family system as well as an entire community.
In their book, Mended, Rick and Tiffany Bulman had the courageousness to give the world a peek into what happens behind closed doors when infidelity levels a marriage.
The two outline their story in their newly released and award-winning book, Mended, One couple's journey from betrayal to imperfect beauty. 
Mended is a genuine story of restoration and grace that opens a window into the lives of an ordinary family with an astonishing account of their personal recovery from infidelity. 
Mended is a perceptive and highly relatable account of the Bulman family's miraculous marital restoration. This book does not skirt any serious issues, but instead courageously explores the destructiveness of infidelity and its resulting pain. 
The story of Tiffany's gut-wrenching betrayal is relatable to all families who have suffered in the wake of infidelity. The eventual restoration of their marriage is awe-inspiring and nothing short of miraculous.
Rick and Tiffany, are my heroes because they have fearlessly opened their hearts to the world by sharing their personal experience of tragedy, loss, forgiveness, and redemption.
In the past year, we have noticed many betrayed men reaching out to us for material that resonates with them. I have decided to review this book because it will certainly resonate with men. However, Mended has another important and often overlooked aspect: it describes how the children within the family were affected by their mom's affair.
Mended – The Journey of a Thousand Steps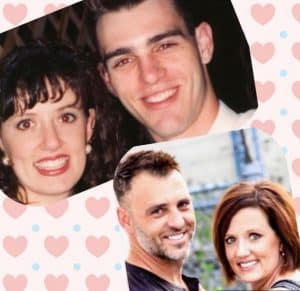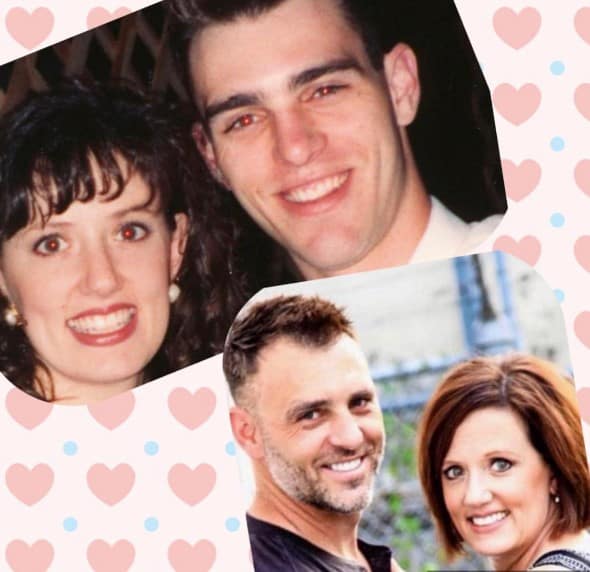 Affairs do not occur in a vacuum. No one wakes up one day and decides they want to have an affair. I have often referred to infidelity as the journey of a thousand steps and Rick and Tiffany's story follows this pattern.
However, from the outside looking in, Rick and Tiffany Bulman seemed to have the perfect marriage. But, life appeared to be even better than that: the way Rick and Tiffany began their journey together is the substance of which fairy tales are made.
In his early 20's, Rick was sitting in the audience of a new church he had started to attend. Rick noticed a singularly stunning dark-haired woman, who sang with the voice of an angel. As he watched her singing worship music on the stage, it was love at first sight.
Little did Rick know that the angelic and sapphire-eyed brunette, Tiffany, had also noticed Rick in the audience.
Tiffany wanted to meet this intriguing stranger who stood out from the rest of the audience, just as much as Rick wanted to meet her.
That was the day their destiny was sealed. After the church service ended, Tiffany's friend and fellow singer introduced Tiffany and Rick.
There was a year when they parted ways due to Tiffany's college location. But, a year later, they met up again and began dating immediately.
That was the first day of the rest of their lives.
Rick could not wait any longer to make the stunning, kind, and wise Tiffany his bride. Tiffany and Rick were engaged within four months of meeting each other. They had a lovely wedding and as most of us do, they started life with high expectations.
But, soon Rick and Tiffany came face-to-face with real life: work, children, and different expectations of what it meant to be a family drove a rift between the two. In their marriage, the metaphorical perfect storm was brewing and then hit land:
Rick fell into patterns that all of us can fall into; he metaphorically became married to his career and this caused his wife, Tiffany, to feel as if she was always competing for his attention. This drove a larger fissure between Rick and Tiffany that also affected their children. Since Rick was always at work, Tiffany quite often felt like a single parent, left to raise four young children on her own.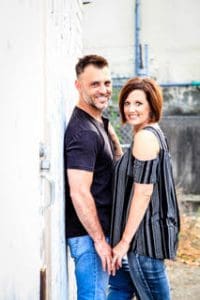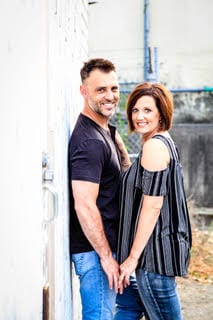 Then the day came that would forever alter the course of the Bulman's life: D-Day. Rick's D-Day occurred precisely on December 26, 2013, at 10:42 PM.
Tiffany had been having a 3-year-long affair with her best friend's husband. This astonishing and heart-breaking information sent shock waves through their family and their marriage of 20 years. Since Rick was pastoring at a church in Bellingham, Washington, this news laid ruin to all: Rick, their kids, their extended family, and their church family. Rick relayed the following about his experience:
"For the last few years, I knew that the relationship between Tiffany and me seemed a little more volatile or strained than normal, but it seemed to me to be typical married seasonal stress. I had moved our family and started a new job. I genuinely believed the tension would smooth out soon. Because sex was great and frequent, and we still had times of laughter together, I truly felt blindsided by the news." (Mended, pg. 69)
Like nearly all cases of infidelity, Tiffany's affair took on a life of its own. Immediately after hearing the news, Rick stepped down from his role as pastor. Then, Rick had to bring Tiffany's indiscretion before the board of the church to which he ministered.
What surprised me about the board's reaction were the stereotypes that surround all affairs:
"Rick how could you have not known something was off with your marriage?"
"How could you be fooled by her betrayal?"
"How could Tiffany have led worship yet lived a life of duplicity?" (pg. 103)
For us betrayed spouses, we know questions like this very well. We are asked how an affair flew under our radar. We are asked how our spouse could lead a double life. Yet, we too are left wondering the same things:
Who is this person I am married to?
Why didn't I see what was apparently under my nose?
How can such a good, upstanding citizen cheat on me?
We all know these questions well. Research has shown these are pervasive stereotypes that exist in all cultures, religions, and within the secular world. Indeed, no group is safe from betrayal or the stereotypical belief systems about betrayal.
A Brave Family
One of the things that I admire about Tiffany and Rick Bulman is the utter transparency with which they approached everyone around them, including their children.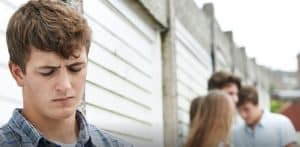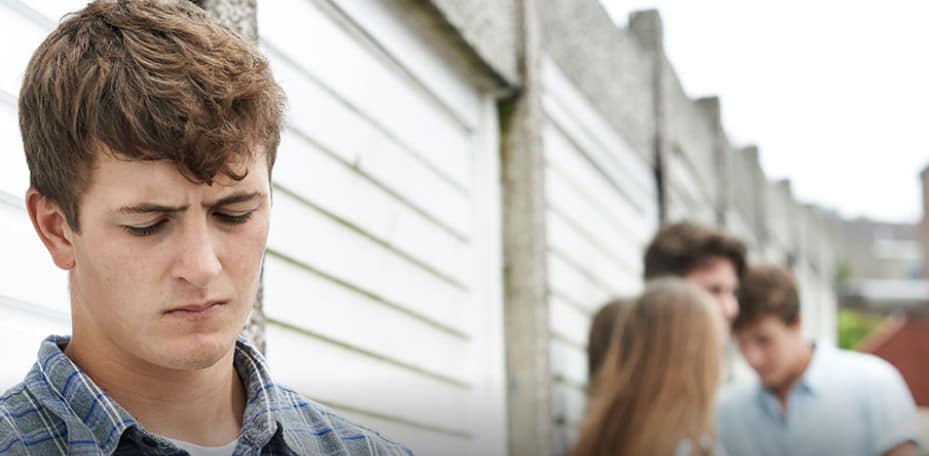 The affect that infidelity has on children is not something that many partners are tuned into. Yet, Rick and Tiffany knew the affect that their family's season of turmoil had on their children, so they addressed it head on.
Kate Figes noted, "Look around today and in many ways modern parents have never been so tuned into their children's needs. They know that to thrive, children require enough sleep, additive-free food, and stimulation through the best educational toys, sports, music and after-school activities.
Yet, all too often, parents fail to provide what their offspring need most: a constructive and loving relationship between the only two parents a child will ever have.
Over the past three years, I've interviewed experts and talked to dozens of men and women who have experienced (or are still having) affairs. What resonated most for me was the emotional fall-out on the young.
There's something badly wrong with society when we put our entitlement to sexual stimulation and release above the needs of our children. If we then rush into a separation or divorce, we fail them at least as much as we fail ourselves. 
Jean Duncombe, a sociologist who has conducted extensive research on the subject, says: 'I'm puritanical when someone tells me they're having an affair — because of the work we've done on the impact of divorce on the children.
'If people say to me that the children don't know, I say: "Are you sure?" or "Think about what you're doing to the children" — and I never would have said that 20 years ago.'
For parents who have affairs are not only lying to their partners, they are often deceiving themselves about the impact their infidelity can have on their offspring." (2)
Rick and Tiffany worked through the affair alongside their children. One of the most important parts of their book is that each child in their family was given a voice. Each of their children has their own chapter and was given the opportunity to honestly convey how how they were affected. Giving children the opportunity to convey their emotions about a parent's infidelity is a game-changer.
Forgiveness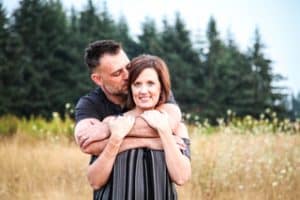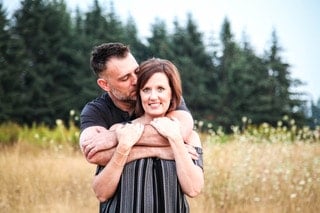 Forgiveness is for the brave-hearted, the resilient, and the unshakable. However, forgiveness is even more so for the shattered. Forgiveness has the ability to become a paradoxical tool for healing; to locate and to pull the your broken pieces and cobble them together again.
Infidelity is a betrayal that can shake your very core. It can sometimes make you your ability to love again. Forgiveness can seem like an meaningless word when you are hurting. Nonetheless, when you forgive, you give yourself the freedom to leave the past thoughts and actions that are no longer helpful and build a new future.
When Rick was brought to his knees and shattered by grief, the following Christ-inspired thought came during prayer. God told Rick:
"You provide the heart; I'll provide the miracle." Rick clung to this idea during the recovery phase of his marriage.
Rick and his family certainly got their miracle.
Mended
Where are Rick and Tiffany now?  Well they are in a good place and they have found themselves experiencing the same positive paradox that others have reported after recovering from infidelity.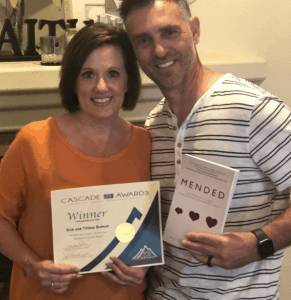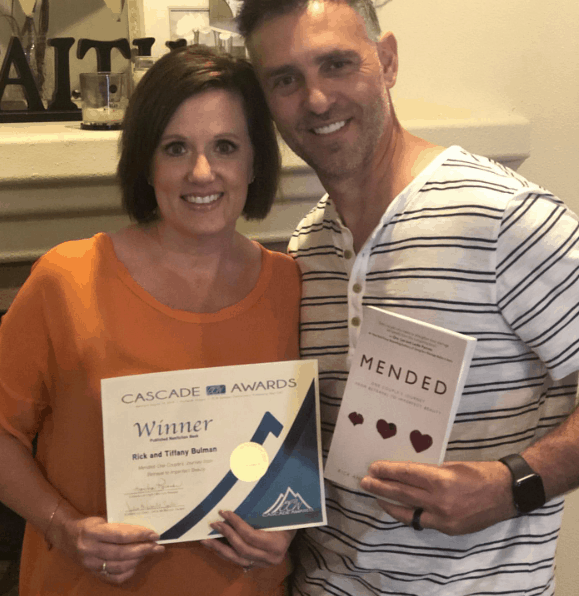 Rick mentioned, "We finally have the marriage we always wanted. Our kids have all gotten counseling, and everyone is doing great. We even still talk about what happened. We do not speak about this a lot these days, but it's not a forbidden topic in our household. Instead of running from the pain or sweeping what happened under the rug, we decided to be open and talkative with our children. Our children knew what happened and understood what adultery was. Continuing to have open dialogues within our family unit has been surprisingly healing." (1)
However, before Rick and Tiffany got to this point, they heavily and actively  invested in repairing their marriage. Through the help of Drs. Ted and Diane Roberts, Rick and Tiffany found their way back to a loving, healthy marriage. 
Indeed, Rick and Tiffany have been through the proverbial trial fire. Yet, they feel called to return. Instead of getting through it by ignoring infidelity around them, they have felt called to grab buckets of metaphorical emotional water for those experiencing the same trials.
Sources:
https://www.dailymail.co.uk/femail/article-2313246/How-ruin-childs-chance-happy-love-life-Have-affair–damage-WORSE-older-stray.html
Links:
Rick has been in the ministry community for over 25 years while having seasons of secular work. Rick and Tiffany are also making their mess into their message by traveling and doing conferences, retreats, and other inspirational talks. Tiffany and Rick provide seminars and marriage coaching to couples of all backgrounds. If you would like to buy their book, kindly take the time to visit Rick and Tiffany's website.
Website: www.rickandtiffany.com
Facebook: https://www.facebook.com/mendedbook/
Instagram: https://www.instagram.com/getmendednow/