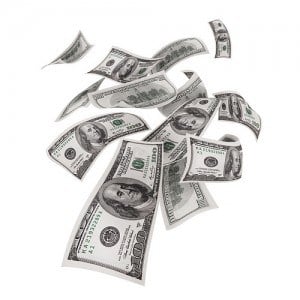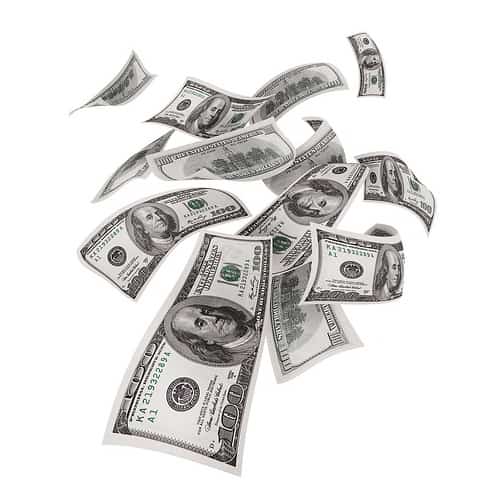 Without a doubt there are countless consequences of infidelity and I think we've touched on pretty much all of them at some time or another.  However, it appears we've never really addressed the subject of the financial consequences of infidelity.  That is, the hit to the old bank account as a result of an affair.  Not the cost of divorce by the way, but the cost of affair recovery.
I must admit that I did not come up with this topic myself. 
We recently received an email from "Ashley" who was asking if we had addressed the financial consequences of infidelity in the past, and she was kind enough to allow us to post her email. Thanks Ashley!
I must say that I was quite shocked by the amount of money that she and her husband are spending while attempting to save the marriage.
Here's Ashley's email:
I was wondering if you have written any posts exclusively focusing on the monetary costs of affair recovery. I'm not talking about divorce, but the costs of repairing the marriage.
My husband had an emotional affair about a year and a half ago. Since that time, we are trying to get whatever support we can to rebuild (because he wants to save the marriage and because my kids – now 19 months and 35 months – deserve to start off life with a family).
We're in couples therapy once a week, he's in individual therapy to get to the root of his actions 1-2 times a week and I'm in weekly individual therapy to deal with the trauma. Plus there's a psychiatrist for medication to make getting through this manageable, and medication co-pays, and let's not forget the $40/week to get a babysitter for 2 hours so that we can go to couples therapy.
The list goes on with completing therapy homework assignments, doing things as a couple, etc. but I'm not factoring these nonrecurring costs. That said, the therapy and mental health costs alone add up to over $15,000 a year!!! Nope, there was no misplaced comma or zeros. The cost is seriously 15k annually. And of course this is a lengthy process. When all is said and done if will easily cost $60,000 and likely more than that.
While we both have good jobs, we are by no means wealthy – we're solidly middle class. We have two toddlers to support. Not to mention a mortgage, car payments, credit cards, student loans and all the other expenses that come in the early years of starting a family.
We barely had enough left after our expenses before, and we certainly don't end up with the $1250/month needed to cover our marital and mental health! We're living in the red, having to charge our groceries. Some months we have to choose what bills we will pay and what we'll need to put off for a month.
Our debt got so bad that we had to cash out a fair portion of our 401k to pay off credit cards and put the next year of therapy bills aside to minimize future debt.
We're keeping our fingers crossed that one or two raises, a promotion or two at work and saved tax returns may mean that we'll be able to meet these costs next year, but of course that's not a guarantee and likely a long shot.
By cashing out 401k funds, we jeopardize everyone's future. It's not just that we may need to live check by check on social security – should that even exist when we retire and should we remain together. We lose our safety net for emergencies. We don't have this cushion to use to pay for college for our boys. Our family may potentially feel these financial ripples for the rest of our lives.
Should we both work really hard (at work) to move forward in our careers to try to put this money back, it will take a loooooong time and a lot of sacrifice. Every tax return, every bonus, every extra paycheck, every increase that comes from a raise will go to this. All the extra money we had once earmarked to provide something extra for our boys, to improve our home, to take future vacations, all of it GONE because of my husband's actions.
We're two intelligent parents working in fairly steady fields and we should be able to improve our quality of life with time. Or we should at least have the dream of it. That's gone at least for a long time.
Our kids won't have the memory of a really great family vacation as they grow up. They will likely not go to Disney World during their childhood. These things aren't trivial to a child who will watch their friends enjoy these luxuries. We were once in a position to provide these things, but those selfish acts took that away.
Ashley's email is shocking but it certainly is evidence of the costly nature of infidelity. 
What are some other potential monetary costs that can stem from an affair?  I'll rattle off a few that come to my head, but feel free to add others to the list if you are so inclined.
Money spent carrying out the affair – lunches, gifts, hotel rooms, etc.
Health costs – Doctor visits, medications, treatments, etc.
Opportunity costs – loss of income due to decrease in productivity at work or even getting fired due to the affair.
Detection costs – money paid for private investigators, monitoring software, spy gadgets, etc.
Education costs –  purchases of books, programs, memberships, coaching, etc.
What are the financial consequences of infidelity in your case?  Please share by commenting below.