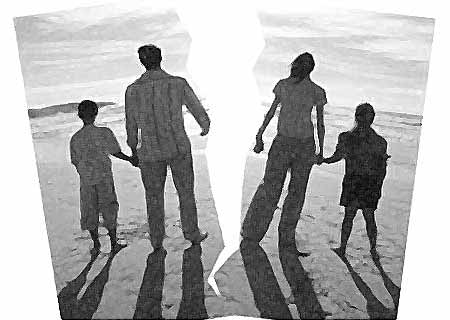 By Doug
We received an email from one of our blog readers who asked us to share a letter that her daughter wrote to her husband.  The letter shows the effects that an affair has on the children of those involved. 
Cheating spouses don't always realize (or don't care) what their actions do to the psyche of kids. Often they think that the child will take their side, are resilient or simply won't care. This letter demonstrated clearly that that is not always the case.  In fact, I venture to say that this letter reflects more accurately how a child feels about a parent's marital affair in most instances.
I know that when I was in the middle of my emotional affair with Tanya, I felt that sure, if my kids ever found out they would be upset and distraught, but the "affair fog" that I was in clouded my judgment and I was convinced that they would soon get over it and be able to move on with little after effects.  I now know just how stupid that mindset was.
If you're the unfaithful, get it, read it and carefully consider the advice. If you're the betrayed, give it to your unfaithful spouse.
When I read the letter it really hit home, and I'm so relieved that it didn't get to the point where I would have to explain or justify my hurting their mother the way that I did. 
My children mean the world to me, and it would be more than devastating to lose their trust, respect and love.  What I did to Linda was horrible enough as it was, but to hurt them as well would have made everything so much more terrible.  I really could have lost everything that is most important in my life.
Maybe I'm just a wuss, but I think that if more cheating spouses who have kids would consider the effects that their actions are having outside of their affair bubble, there would be less cheating in this world—or at the very least they would have more motivation to end the affair.
Here is a portion of the letter that demonstrates this girl's feelings towards her father and his affair:
"…Last of all, I'm not going to hate you forever.  I don't hate you now.  I am just really disappointed in you.  I feel like you are no longer the person that raised me; the person that I have always looked up to and wanted to be like.  All of this has been very painful.  I want you to be happy and I understand your need to figure everything out, but it is an understatement to say that you went about this the wrong way.  Honestly, I feel sorry for you.  You have, and will lose so much because of your actions, and for what?  I think you will find the trade-off less than satisfying.  (I still feel the same way about Rachel, and I'm sorry but I have to vent – I never want to meet her, if she is someplace then I will not be there.  If God forbid you stay together, then I don't want her at my graduation, my wedding, to meet my kids, nothing).
I'm sorry if any of this hurt your feelings.  I will always love you and want a relationship with you, but I'm just so mad at you right now.  I'm anxious about what the future will hold for all of us, but I guess only time will tell."
So for all of the cheating spouses out there, think about all the harm your actions can cause.  Not only the devastation that you inflict on your spouse, but also on your kids.  Perhaps you will think twice before you have an affair, and decide to do whatever is necessary to fix your relationship and save your marriage before it's too late.