How long do affairs typically last and what are the chances of them being successful?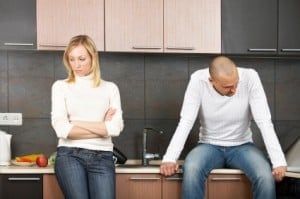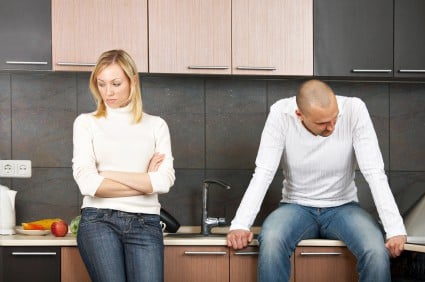 By Linda
I'm often asked by people how long affairs typically last and what are the chances of them turning into a successful long-term relationship.  Here's what I found and my take on this topic…
When I first found out about Doug's emotional affair, I frantically researched books and the internet on surviving infidelity, as I wanted to know how long  affairs last. 
What I found was that most resources sited only 10% of cheating spouses in affairs move on to long term relationships.  Of those 10%, only half are successful.
If you're the unfaithful, get it, read it and carefully consider the advice. If you're the betrayed, give it to your unfaithful spouse.
Well, if I were a betting person, the odds seemed to be in my favor.  In my mind though, I believed Doug's affair was one of the 10% that could turn into a long term relationship. 
I felt that way mainly due to what he hold told me about his relationship with Tanya.  I felt that they were meant to be together and that they had figured out what it took to have a lasting long term relationship.  Obviously I was wrong, and after watching my brother's affair go down the tubes, I have come to some conclusions on why affairs don't last.
6 Reasons Affairs Don't Last…
1.  They begin with lies and deceit. In the beginning it may appear flattering that a person would lie and break their commitment to their spouses just to be with another.  However, as the relationship progresses, the cheating spouses begin to wonder if they are lying and betraying each other as well.
For instance, Tanya would have a problem every weekend knowing that Doug was spending a lot of time with me and his family.  If she trusted him and believed he kept his commitment to her, why was she jealous?  Doug also had mentioned that Tanya had a previous relationship where she got "close" to someone.  Is this the kind of person you want to spend the rest of your life with? What if you go through a rough patch?  Would you be able to know for certain your affair partner is committed to you?  If it happened once, couldn't it happen again?  A relationship that begins with lies and betrayal will always continue—and end, that way.
2.  Their needs aren't being met. As Dr. Willard Harley suggests in "His Needs Her Needs," the affair partner may meet one or two of the spouse's needs perfectly, but the husband/wife are meeting all the others.
During an affair, the cheating spouse may believe that they feel so alive with their affair partner and that person is all that they need to make them complete and happy. Little do they realize though, that the cheating spouse is being fulfilled in other areas by their wife and family.
My brother is the perfect example of this.  In April, he left his wife and family and went to live with his affair partner.  He didn't maintain much contact with his wife or any of his kids at all.  It only took him three months to realize that his affair partner couldn't give him everything he needed.  He also found that she wasn't doing a very good job at meeting those needs that she initially had met perfectly.

3.  The other person isn't so perfect. It is an illusion that the cheating spouse sees the affair partner as a perfect person/companion.  Because of the dynamics of the affair, life's realities rarely enter into the affair relationship.  Therefore, the cheating spouses seem to possess all the qualities for each other that they thought had been lacking in their lives previously.
There may be some things that don't seem so appealing, but they put these unappealing issues in the back of their heads, thinking they really don't matter so much.  They don't have to live with the other person.  Eventually reality strikes, and those less than desirable traits seem to surface more and more and doubt starts to set in.  They wonder if it is worth it.
4.  It's déjà vu all over again. The cheating spouses also bring to their relationship the same problems they had in their marriage.  Just because everything is wonderful right now and they feel that their spouses are the reason for their discontent, they will soon learn that their new relationship will just be as unsatisfying and problematic.  When a person moves from one relationship to another without any self reflection, the relationship stays the same– only the players have changed.
5.  It gets boring after awhile. Eventually the secrecy, excitement and newness of the relationship wear off.  Maintaining an affair, and for the most part leading two separate lives, can be stressful.  This will certainly have an effect on the relationship after a while because an affair lacks any real commitment, and therefore there isn't much to hold the relationship together.  They begin to wonder if all the trouble is really worth it.
6.  The cheating spouse realizes that the potential loss is too great. When the cheater is faced with the consequences of his/her actions, they often come to the harsh reality of what potentially they could lose.  Besides the obvious of losing their current spouse, they are subject to lose the love and respect of their children, friends and family.  They are subject to losses both financially and emotionally as well.
Experts seem to agree that most affairs don't last and that the cheating spouses who are involved regret their decisions.
Thinking about Doug's and my brother's affair, it upsets me to know that the initial feelings of   admiration, attention and excitement can cause so much  turmoil to people  they have been forging relationships with for years.
I can't stop thinking about what a mess my brother has created and how difficult it will be to fix.  For him, surviving infidelity may not be possible.  Affairs cause so much long term damage — all for just a short term of gratification.   You wonder that if the cheating spouses knew what the end result would be, would they think again about starting something so dangerous in the first place? 
I imagine they believe that their situation is different and that they (and the relationship) are special.  However, if you are reading the comments on this site, most emotional and physical affairs follow the same script.  There is really nothing unique about any of them.
Can you think of any more reasons why the affair won't last?  If so, please comment below.