I need to get in the mind of a person who was involved in an emotional affair so I can actually know what in the hell he was thinking.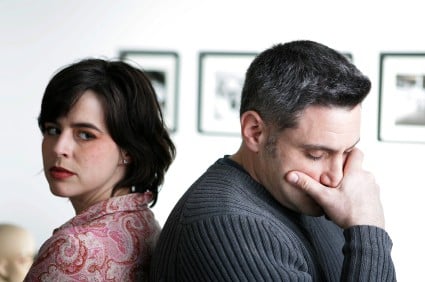 By Linda
It is amazing to me how one question about jealousy can provide so much insight. For a year and a half I have been thinking that Doug stumbled across the most perfect person in the world for him.
I was under the impression that with his emotional affair he had found someone attractive, tiny, outgoing, confident, outspoken, funny, and always happy because these were some of the words he had used to describe her. 
I am not dismissing that possibly at times she was these things, but not once did he ever use the words jealous, controlling, complaining, nit-picky and possibly competitive and overbearing.
In desperation I would ask him is there was anything about her that he didn't like? He would pause, (a much too long of a pause for my confidence) and say "I guess I didn't like the way she talked about her husband."  I would wonder if that was all he had to give me. Then like a fool I would ask if she was the perfect women, and Doug would respond "No one is perfect."  What was that supposed to mean?
At that time I felt she was everything I was not. Now I have realized that I am everything she was not. I am not controlling or jealous, I am very easy-going. I am also not a liar, not a cheat and I would never complain about my husband because I am a loyal and caring wife (I know, a little harsh).
I wonder why it took so long for Doug to reveal all of her faults to me. Did he suddenly just come out of a fog and see the whole person he was involved with? How was she able to hide those little annoying traits so perfectly? This is all so confusing to me.
At first I questioned if perhaps his taste in women had changed.  Was I too nice or too even tempered? Did she provide that extra challenge that he had long to experience? Did I really know him at all? Because in some ways Tanya's personality reminds me of a good friend of ours, and Doug always said he would kill her if he had to live with her. Was he secretly attracted to that? Oh how the insecurities and the questions began to surface.
Did Doug continue to keep her in that precious little box? Only to be afraid if he let her out of that box and faced the reality of the situation, he would feel even worse than he does now?  Was he afraid that the reality of life would seem boring and unfulfilling again? It seems like he kept all the illusions of the special times they spent together safely tucked away.
I don't know, but something I do believe is that in order for us to move on and for me to completely heal, he has to face the reality of it all. The good, the bad and the ugly. Yes, the guilt may overcome him like the pain has swallowed me, but how else do you grow? How do you learn from your mistakes and make the changes needed for a happy marriage?
We (the betrayed spouses) were faced with the reality of it all from day one–whether we wanted to or not.  We are better people because of it. I believe Doug needs to let it all out of that special little box and see his relationship for what it really was.
Do you want to know what I really think? I know that when Doug started his emotional affair there was a lot lacking in his life as far as self-confidence, assurance and control.  Yes, I was a major contributing factor to that, for which I am very sorry. So it really didn't take  a whole lot for him to be built up. And then along came Tanya.
Here is a man that is handsome, charming, intelligent and funny.  A huge contrast from what Tanya believed her husband was.  In addition, he paid attention to her, complimented her and made her feel good about herself again. Who could blame them? However, what happened next is solid proof to me that marital affairs are based on illusion and infatuation.
Infatuation in an Emotional Affair is a Powerful Drug
The other night I did a lot of research on infatuation because I just couldn't believe that Doug could be so blind and dismiss Tanya's major negative personality traits. Traits that I thought he didn't find so appealing. In my research I found that when you are experiencing infatuation it is indeed like being on a drug. It controls your every waking thought. You think about this person day and night. You anticipate seeing and being with this person. You see only the qualities you want to see and easily dismiss the behaviors you don't particularly like. You are very selfish in that you only give in order to receive those wonderful feelings. In many ways you are only thinking about yourself and what you are gaining from this experience.
Infatuation has a very short shelf life, as eventually you can't keep the charade going any longer and you begin to show you true, whole self.  This is the point when a relationship either fails or moves on.
Was Doug receiving so many good feelings that he couldn't stop?  Was he blind to the fact that this person wasn't right for him? It is all so difficult for me to understand. I wish Doug could explain what was in his mind when all this was happening.
I do believe that she controlled him, even though I doubt Doug will admit it. However, I am a very intuitive woman and am very good at reading people.  I have spent my whole life working with women and feel I have a pretty good sense about them.
I believe from what Doug has told me and from my own intuition that Doug was like putty in her hands. She gave him the one thing he needed, and that was admiration.  It really didn't matter that at times she drove him crazy.
I know I may be wrong, and I would love to get in the mind of a person who was involved in an emotional affair. Perhaps someday I can actually know what in the hell he was thinking.