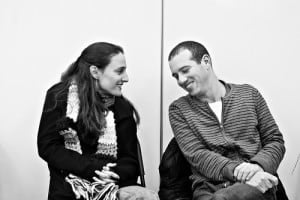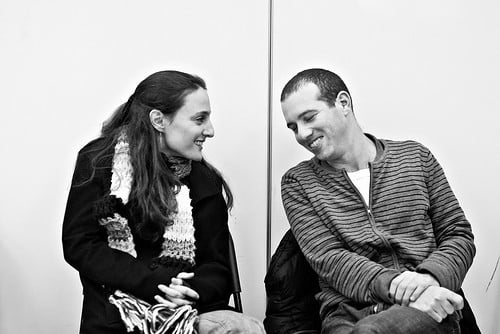 Last weekend I volunteered to work a baseball tournament.  It was a simple job as all I had to do was monitor the time of the games and call the tournament director with the official final scores.  I went to the first field armed with a bucket of baseballs and a bag of books and was ready to read the day away and work on my tan.
Also at the field was a high school baseball coach, who was required to spend the day doing virtually nothing except dragging the field and performing some diamond maintenance between games. 
Since the two of us were stuck together for about nine hours and neither of us knew anyone else around, it gave us an opportunity to talk.
We talked about our lives, families, jobs, etc.  It was interesting and it passed the time.  It also validated that I am a good conversationalist and that someone else finds me interesting. He could have very easily stayed up in the press box the whole time, but he chose to pull up a chair and sit next to me.
Anyways, when I find myself in these kinds of situations I think about Doug's emotional affair and how it began. I try to put myself in his shoes and try to feel the way he felt. I know that in his eyes it began innocently with simple conversations with a co-worker. However, when did it cross the line and how did it change from an innocent conversation to an emotional affair relationship?
Thinking back to the many books I have read and the experts I have talked to… an affair begins in the head. The cheater begins to fantasize about the person and they begin to make up a story about that person. The cheater will sort of fill in the blanks with attributes that they deem desirable, but may not necessarily be accurate.
Looking back at my day at the ball field, I felt I knew a lot about this person.  I learned of his divorce, his remarriage, his children, their struggles, his hopes, his dreams, etc.  You can actually learn a lot about a person from a single conversation – especially one that lasts nine hours!  However, I know that it was a very controlled conversation.  He only shared the parts he wanted to and that displayed him in the best possible light.
His "story" was told only from his perspective.  I never had the opportunity to get another point of view.  However, I can see how I could have made him into be something he was not, and that perhaps a compliment or continued opportunities for interaction could have caused it to escalate.
The same is true in an emotional affair.  Cheating spouses are typically only experiencing their partners in a controlled situation.  They are only experiencing each other from their own perspectives.  Virtually every other part of their lives, character and personality are conceived in the cheater's head. They can make that person be anyone they want, which usually turns out to be the perfect match for them.
The cheater's other life (their real life) is put into a little compartment, almost like it doesn't exist or affect them or their relationship in any way.  They know that they have a wife and a family but it has nothing to do with their emotional affair.  It is just a little nuisance that sometimes gets in the way.
What happens when the affair is discovered?  I can understand the cheater's confusion about their feelings and how they got there in the first place. It seemed so wonderful while they were involved in their secret life, but soon they are questioning themselves as to how well they actually know the other person and what their feelings really are. Was it real, or just a story they created in their head?
When I think about the process of an emotional or physical affair and the feelings involved, I just feel that they are incomplete.  To me the feelings are missing so much of what an intimate, loving relationship should be. It is controlled, fake, and based on selfish needs.
I wonder if an affair progressed for any length of time, would the cheaters eventually feel a void and question if that's all there is?  As much as I try to understand it and as much as I took an innocent conversation and attempted to move it along in my head to understand Doug's emotional affair, I still don't get it.  To me, married love is a complete union that offers so much more.