In Doug's post from the other day, he made the comment, "I found it hard to believe at the time that she could change her feelings and actions on a dime like that."  I understand that he was skeptical, however if Doug would not have been involved in an emotional affair, I believe he would have viewed my changes in a different way. 
I believe he would have been relieved that I still loved him and wanted to save our marriage. He would have welcomed my changes and would have been receptive to the efforts that I was making.
By Doug being involved with someone else my changes only caused resentment and mistrust.  He believed that he finally found someone who could meet his needs the way he deserved, and that he had found someone who really understood him and could provide the companionship he desired.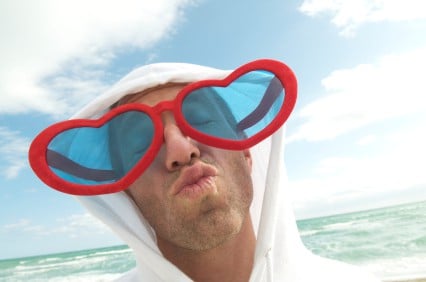 Even after I tried to become the perfect wife, I still was not able to make him feel the way she did because he may have been comparing how it felt to be in a long term relationship with an affair relationship. 
Even after we made attempts to meet each other's needs, there was still the fact that we were having conflicts and living a stressful life that at times hindered the loving feelings.
I realize now that it wasn't because she understood him better.  It wasn't that she was able to be a better companion or able to love him more than I.  Rather, it was all about the illusion and the "perfect" situation that Doug was experiencing at the time.
When people are involved in emotional affairs they will comment that they can finally be their true selves with their affair partner and that their affair partner brings out the best in them.  I don't disagree with that.  I believe that during an affair you have the opportunity to be the person you want to be.  Loving, patient, kind and supportive.  The affair offers an environment for this kind of positive behavior. Eventually a person cannot continue to be everything they portrayed at the beginning of the relationship.
Emotional affairs aren't all they're cracked up to be
Not too long ago Doug made a comment "I wouldn't have been any better off with her than you." When Doug said that I was obviously shocked, but after Doug apologized for the awkward way that the words came out of his mouth, I figured out what he really meant. I believe that he finally realized that when the infatuation ended, he would pretty much be in the same boat with her that he was with me—and more than likely worse.
He realized Tanya wasn't so perfect and that she had faults and would react to his imperfections similarly as I would. It became obvious to him that Tanya's ability to meet his needs as perfectly as she did during the affair would not last.  There were times during the affair that things weren't so perfect, and that she would be resentful, angry and distant to him.
In the beginning, there were a lot of things that were different and attractive about her, such as her interests and personality.  They were a novelty to him.  But in reality, those interests weren't anything that he was interested in or that he would want to pursue himself.  Her uniqueness that initially seemed to be desirable to Doug would eventually prove to be a problem and annoyance for him as time went on.
Their ability to make each other feel the way they did during the affair would eventually come to an end. Being involved in an emotional affair is lighthearted and easy.  There was not much effort to make each other feel loved and valued, as it happened naturally because of the situation and its newness. 
If the affair were to progress and turn into a permanent relationship the illusion and excitement would die quickly. They really wouldn't have anything to hold their relationship together. No history, no common friends, a divided family and a lot of guilt.