Here are my thoughts about Doug's affair partner's jealousy in an emotional affair.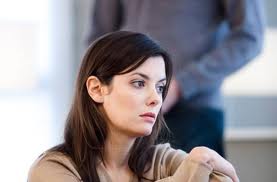 By Linda
I have been on spring break this week and therefore I have a lot more time on my hands to reflect and write about Doug's emotional affair.
It is amazing how being away from 26 eight year-old brats clears your mind and energizes your body. For me it has been a good opportunity to think about things. 
Doug however,  is probably counting the minutes until I go back to school. You will find that I am feeling a little outspoken this week and I believe my posts will reflect that. Sometimes it feels good to totally speak your mind and tell it like it is.
I can't help but comment on Doug's answer to a reader's question about whether Tanya was jealous of our relationship.  I know I may be taking a simple comment and blowing it way out of proportion, but what the hell, I have earned the right!
Jealousy in an Emotional Affair…Are You Kidding ME?!
I thought to myself what she possibly could have to be jealous of. She had all the control.
He was putting every bit of his energy into their relationship and totally neglecting ours. I didn't even know she existed.
Obviously, he was giving her everything she needed to feel safe and secure.  So what was her problem?
Honestly when I read about how jealous Tanya was of his relationship with his wife and family I couldn't help but laugh. To me it represented solid proof just how screwed up an emotional affair relationship really is.
What did she have to lose? If it all ended she would still have a husband (obviously one she wasn't real fond of), a house and a family that was intact. I stood to lose everything.
I know that she wanted Doug to be with her.  However would she be able to handle his relationship with me, and his kids? Would she still continue to be jealous? Would Doug be the next subject of her complaints?
Sorry honey, but yes she probably would find "something" wrong with you. As the saying goes – "Once a complainer always a complainer." (Actually, I don't know if that's a real saying or not – but who cares.)
How to Handle a Bunny Boiler and the Other Person Who Won't Go Away
I just can't believe how twisted the thought process – or lack of – is when you are involved in an affair. To think that it is OK to be upset when a man speaks nicely about his wife of twenty five years or spends time with his family.
After I read the comment I text Doug and asked what he thought about her jealousy and complaints. He said it bothered him. I thought well yeah I wouldn't have been too fond of it either.  So what were you thinking?
I guess it goes back to what Doug had said in an earlier post:  "An affair is like being on a drug."  You are receiving all the good feelings without thinking a lot about the consequences or the flaws of the other person. You dismiss what you don't find attractive and focus on what that person is giving you at the time.
Unfortunately what a person in an emotional affair doesn't realize is eventually you will have to meet the whole person.
The million dollar question is will that person be someone you want to sacrifice your life and family for?