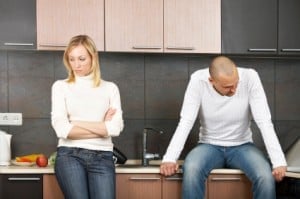 "I want to go back to the way our relationship used to be."
"If only we could somehow erase the affair."
"I wish we could go back in time."
We hear wishes like these from our coaching clients, readers and newsletter subscribers and we totally understand. When you think back to the pre-affair days of your relationship, things probably seemed so much easier, happier and less complicated compared to how they are today.
Today, happier moments are dampened with doubts, worries and second guesses. Any close feelings are met with questions and painful memories of the betrayal. It's understandable that you may be longing for your relationship to be the way it used to be…
And it could be the biggest mistake you'll make.
You've probably been told before to "be careful what you wish for" and when it comes to rebuilding trust and your relationship after an emotional affair, this is oh so true!
You see, not only is it impossible for you and your and your partner to deny what's happened and the current state of your relationship, it's not a smart idea. The way things used to be for you two may have had its pleasant and desirable aspects and was probably simpler in contrast to today, but it's also partly what led to the affair.
There was a dynamic going on between the two of you that set the stage for cheating.
Particular habits that you both developed and perpetuated led to the affair. As pleasant and warm as your memories may be about how things used to be, you're probably not seeing those other aspects of the past.
It's those other aspects and habits that took you two apart and that nudged your partner into the affair. Why would you wish to go back to that?!
Before we go further, we want to clarify something…
We are NOT saying that it's your "fault" that your partner had an emotional affair or that you somehow "made" him or her turn to someone else. Even if the affair was somehow unintentional, your partner made a choice to continue and that's something he or she needs to own and make amends for.
We encourage you to be honest. Be honest with yourself and with your partner too about the subtle (and not so subtle) ways that you both contributed to the tension, conflict and distance that formed between you and pushed you apart.
That's what you do NOT want to wish to return to.
Get clear about what you don't want to repeat.
A powerful way to heal from an affair and repair your relationship is to learn from what happened. Identify what those habits were that put a wedge between the two of you and what specifically, you were saying and doing on a regular basis that shut you both down.
These are habits you don't want to continue if they're still active and they're certainly ones you don't want to form again. Be on the lookout and create agreements with your partner to prevent these habits from re-occurring.           
Get clear about what you want now.
It's wonderful to set intentions for what you do want. You can think about this as a sort of conscious wishing and focusing.
Sit down by yourself or with your partner and make a list of the ways you want to feel when you're together. What qualities do you want more of in your relationship?
Don't get caught up in fears that "this will never happen" or worries about how it could actually come about. Just get clear about what you would like in your personal experience and in your relationship.
Get clear about what you can do to create what you want.
Setting intentions is a powerful practice, but they don't manifest immediately. Especially after an affair, there is healing that needs to happen and it can take time for the closeness and trust to return.
Be sure to notice it when an improvement happens because that will help you build momentum and keep you moving in the desired direction. Be sure to also speak and act in ways that support  the kind of relationship you want. Even though your partner was the one to cheat, share responsibility for creating connection and trust.
This is a moment-by-moment process and requires you to continually ask yourself the question, "Will this help us move closer together or push us apart?"
Your ultimate goal is not to have the kind of relationship you used to have, but one that's even better than before.
---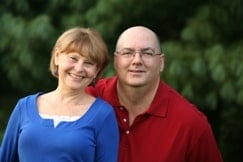 Looking for ideas to bring renewed connection and passion to your relationship for the long-term? We've got them here in our free Passionate Spark~Lasting Love ebook at www.relationshipgold.com
LINESPACE