Staying after cheating – This article delves into some of the reasons people stay in marriages after they have discovered their spouse's affair.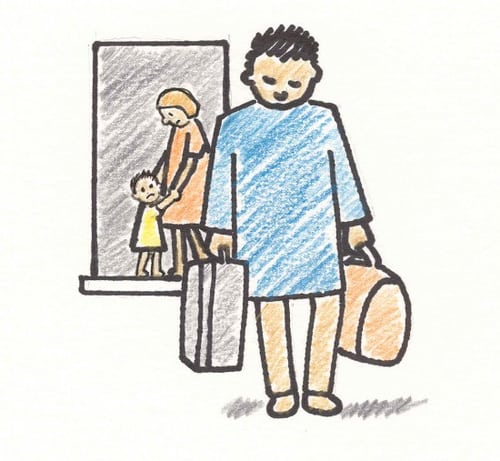 By Sarah P.
(This was originally posted on 10/11/2016 and updated on 9/1/2020)
Doug suggested an interesting post topic for this week. The post was inspired by his recent observations about the presidential race taking more of an even more personal turn. Recently Donald Trump has been in the news because of more inflammatory marks toward Hillary Clinton. (Surprise, surprise.) His recent attack has focused on Hillary's decision to stay in her marriage after Bill Clinton's multiple, public affairs.
Doug recommended that I write a post examining the reasons people stay in marriages after affairs. Now, the intention of this post is not to be political or to take political sides. The reason Doug recommended this post is because both Trump and Hillary have been involved in affairs, with one being the wayward spouse and the other being the betrayed spouse.
The interesting thing about Hillary is that she is a symbol for many educated, professional women and she has lived the dichotomy that many face between being a wife and mother and being a professional woman. But, she has also faced what around 70% of women face— living through the utter destruction of hearth and home caused by an unfaithful spouse.  To make matters worse, Hillary's professional and personal life is fodder for numerous gossip magazines.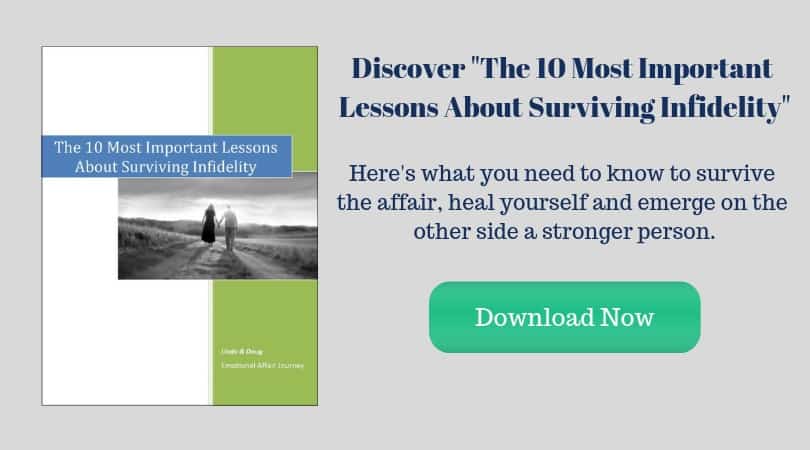 Hillary might be the next President and if that were to happen, Bill would be the first "First Husband." She will be the former "First Wife" who now calls all the shots as President. But, the most interesting part is that she will be the first President who has decided to stay with her adulterous spouse.
Of course, Trump is no better. It is the ultimate irony when Trump calls attention to Bill Clinton's affair. Trump, just like Bill Clinton, is also a notorious adulterer. But Trump divorced because of his adultery while Bill Clinton still is married to his first wife. So it's interesting that Trump would attack Hillary for staying with her husband since Trump is guilty of the same indiscretions as Bill Clinton. In this way, adultery has been brought into the presidential race and is being used by Trump as a personal attack on Hillary.  
Why Save the Marriage? Why Not Just Be with the Other Person?
But, above all, Hillary Clinton is a wife and a mother and she is a woman who has remained by her husband's side even though he has had many affairs. I have heard many people ask why she has decided to stay and many believe it is because she wants to be married to a successful man. However, life is not as cut and dry as staying with a successful man or not. If this were the case, Ivanna Trump would have fought hard for Donald Trump because of his financial success.
At the end of the day, Hillary Clinton is a wife and a wife's reasons for staying can be a million reasons or no reasons at all, depending on the day of the week. Depending on how she feels each day, she can come up with a million reasons for staying while other days she is so exasperated that she can find no reason at all to stay. The same thinking holds true for men who have been betrayed by their wives.
A common thread connects every betrayed spouse, whether they are male or female. Sure, they may grieve differently; they may forgive (or not) on different timelines, they may make different decisions and have different outcomes. Regardless of circumstance, the betrayed are connected by the common experience that has broken their lives wide open: infidelity.
For this article, I will discuss some of the reasons people stay in marriages after they have discovered their spouse's affair. I have scoured the Internet discussion boards for personal comments from individuals who have stayed in their marriage. All comments are by women and have been addended and names and identifying details have been changed. I had a difficult time tracking down comments by male betrayed spouses, but I believe the thoughts of the female commenters and the reasons for staying apply equally to men.

Staying after Cheating – Reason #1: Momentum
Angela says, "When I found out that my husband was cheating on me when I was pregnant with our second child, I was devastated. I went and checked into a hotel and left my wedding ring for him to find at home, along with a stack of torn up photos. For the sake of our son and our baby on the way, I agreed to go to couples counseling and eventually decided to stay and make it work. If I am being honest, I don't know if I would have made the same choice if I hadn't been pregnant at the time. I just couldn't imagine being a single mom with a toddler and an infant. It has been several years now and we are basically back in a good groove but I don't know if I will ever 100 percent trust him again."
It is obvious in Angela's case that she is being carried away by the momentum of the relationship. Angela had history in the relationship and had a second child on the way. She did not want to change direction and become a single mom. It appears that she and her husband have worked it through, but trust will always suffer. As I have said before, when your spouse had had an affair, a wayward spouse must earn your trust back. A wayward spouse can never demand trust and instead must engage in behaviors that are trustworthy.
Reason #2: Wanting to Maintain a Two Parent Home
Brianna says, "My husband cheated on me in late 2003, and we separated for several years. For some of those years of separation, however, we lived together. We eventually got back together and worked on our marriage for about a year. After that, we tried to have a baby but five months into my pregnancy, I found out he was cheating again. We separated again, and as it got close to my due date, he asked if he could stay at the house for "at least a week" after the baby was born. The week has turned into two years — he is still sleeping on my sofa with no plans to leave. We are not romantically involved, although outwardly we appear to be a family and only people who are in my everyday life know about the situation. My husband is not a bad person, he just makes bad choices, which means he's not the right partner for me. But, he can still be a good father and it's not my place to keep my child's father from him."
Brianna's choice is based on wanting to maintain a two-parent home, which is admirable. But, it must be noted that she is able to stay in the situation because she chooses not to hold her husband accountable for his affairs. She has given up hope for her marriage, but her marriage is not as important as her husband being a father to their son.
Reason 3: Following the Opinions of Others
Vicky says, "We have three kids and were together for 10 years. After my husband cheated the first time, I stayed because everyone told me I had to forgive him. Even the marriage counselor. And, for the most part, everyone has to forgive at some point. I truly believe there are unforgivables in a marriage. And infidelity is an unforgivable. You need to tear it all down and build it back up." 
This betrayed spouse got caught up in other people's opinions about what she should do. It's apparent that she felt that her husband never had to do the work but that it was up to her. Many people rely on the opinions and beliefs of others for guidance. But, I believe that each of us must listen to our intuition when making a decision.
Reason 4: Love
I believe that love is also a huge contributor to why people stay. It is hard to undo all of those feelings of love that have been built on shared experience.
Michal Tziyon, a Clinical Social Worker says, "Many women scorned hate to admit it, but the immense pain and betrayal they feel is rooted in true feelings of love for their husbands, a feeling that survives even the greatest violation. Many women realize that the connection that brought the couple together in the first place is still there. Love may be tangled in feelings of anger and betrayal, yet with work and effort there is potential to work through the feelings and reconnect." (1)
Love is all-encompassing and permeates every fiber of our being. When we love our spouse, it becomes very difficult to undo the feelings of love that have been built up over many years. The more history a couple has together, the stronger the feelings of love. Even the most horrendous actions cannot undo the love that some spouses feel for his or her wayward spouse. Even if a couple were to divorce over infidelity, it may take many years for the love to dissolve. In some cases, the love is so strong, it will always remain, even after divorce and even after death.
Reason #5: The Big Picture
Obviously, each marriage has up and downs. If you look at the big picture, perhaps the marriage that has been built is more valuable than the infidelity. That is, perhaps the good outweighs the bad. After all, the good years that were present don't just disappear because of infidelity. All of the good things happened along with the bad things. Sometimes the good things outweigh the bad in the relationship. If the wayward spouse actually changes, there is often no reason to leave.
Therapist Michal Tziyon adds, "Even with emotional issues between couples, many manage to maintain a "functional dysfunction." The practical and material aspects of life together remain intact and strong. Children are raised lovingly, careers flourish, and future goals are set. The couple share similar values, work hard, and are devoted to their children. Both share a vision of what constitutes a successful life, an aspect of which is an intact family. The pain they would cause their children and themselves by separating stops many women from leaving. The threat of losing the most cherished aspects of their lives—a shared family life and home—forces women to reconsider walking out the door." (1)
Reason #6: Trauma Bonding
Janice says, "I have always had a gut feeling that my husband continues to cheat on me. We have been married for 12 years and before getting married he had another side girlfriend. Supposedly he stopped being with her to marry me. Well thus woman has managed to be in our lives ever since we got married. My husband and I have sex every three to six months because he claims he has low testosterone, but recently I found condoms in his room in a hidden drawer almost impossible to find. I am so upset feeling betrayed over and over that I cannot even speak to him and confront him. He has been abusive during both my pregnancies. I gave him money for the down payment on our house but he didn't put me on the title. I trusted him and hoped he would change."
This story has a darker aspect to it. Janice's story describes a woman who is in an abusive relationship. She mentioned that her husband was abusive during both pregnancies, but I would also assert him keeping the other woman in his life, even before they were married and continuing with the other woman after marriage is also abusive. It's an abuse of trust, an abuse of love between two people, and a way to psychologically destroy his wife. This is not the typical affair since the other woman was always there and will always be there. Often abuse victims have such a loss of self and they begin to hope that their abuser can change.
In my article on trauma bonds, I discussed at length what happens to someone when they are in an abusive relationship. They develop what is termed Stockholm's Syndrome because of the trauma bond and because of the imbalance of power and because of the way the situation unfolds. This creates cognitive dissonance and cognitive dissonance along with the trauma bond is a powerful combination.
Dr. Joseph Carver, PhD, explains: "The combination of "Stockholm Syndrome" and "cognitive dissonance" produces a victim who firmly believes the relationship is not only acceptable, but also desperately needed for their survival. The victim feels they would mentally collapse if the relationship ended. In long-term relationships, the victims have invested everything and placed "all their eggs in one basket". The relationship now decides their level of self-esteem, self-worth, and emotional health. Importantly, both Stockholm Syndrome and cognitive dissonance develop on an involuntary basis. The victim does not purposely invent this attitude. Both develop as an attempt to exist and survive in a threatening and controlling environment and relationship. What might have began as a normal relationship has turned into a controlling and abusive situation. They [the victim] are trying to survive. Their personality is developing the feelings and thoughts needed to survive the situation and lower their emotional and physical risks. All of us have developed attitudes and feelings that help us accept and survive situations. We have these attitudes/feelings about our jobs, our community, and other aspects of our life. As we have found throughout history, the more dysfunctional the situation, the more dysfunctional our adaptation and thoughts to survive. The victim [of an abuser] is engaged in an attempt to survive and make a relationship work." (2)
When a trauma bond occurs, the victim of the trauma bond cannot leave the relationship easily. To leave would feel like the victim would be ending his or her life. I want to stress again that feeling this way is involuntary. A victim can no more 'snap out of it' than they can change their hair color by thought alone. Trauma bonds explain why some people, who have been abused over and over again, can stay in marriages until one of the people dies. Unfortunately, trauma bonds are more powerful than healthy relationship bonds and that is the biggest tragedy of it all.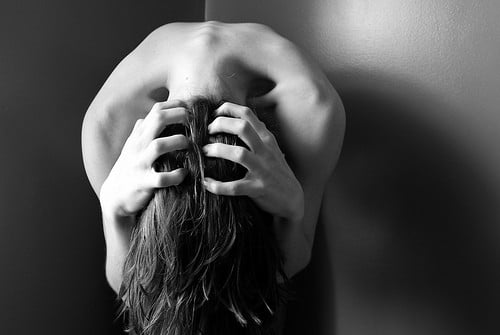 That which is unhealthy is that which binds someone psychologically. It takes concerted effort of the part of the victim as well as tremendous help from family and friends to break free from such a situation. Usually an abusive partner isolates the victim from friends and family by moving thousands of miles away or doing other things that prevent the victim from being readily supported.
There is something even more disturbing. Adult children of abusive parents also have a difficult time breaking contact with an abusive parent because of trauma bonds. An abusive parent, whose adult child married someone kind, might convince their child that his or her spouse is the abuser. The bond between abusive parent and adult child is one that defies logic and it is tragic. The adult child may never fully escape the abuse of a parent in his or her lifetime because the abusive parent has gotten inside the adult child's head and caused the child to think in ways that are unhealthy.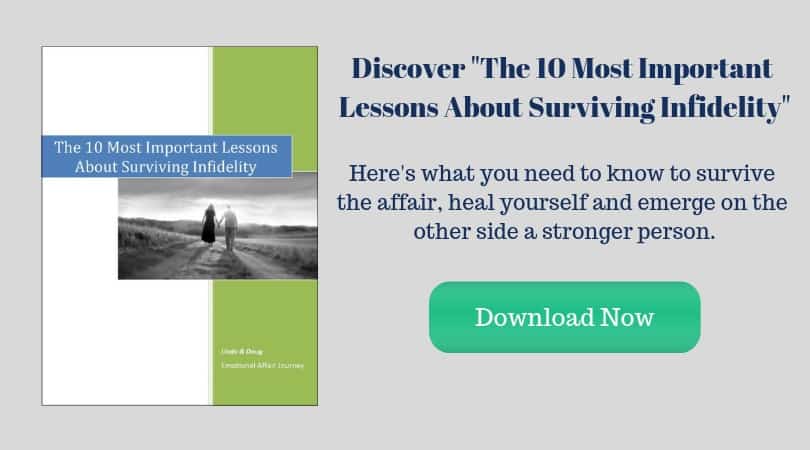 I will provide an example of this…
There was a lovely woman in her early 60's who used to live in our neighborhood. I will call her Kristin. Kristin was in a common law marriage with a doctor because the doctor was too afraid to marry her. Specifically, he was terrified of his mother and the wrath of his mother. His mother's abusive influence colored his entire life and decisions. The abusive mother had only two children and both were sons.
The older brother committed suicide and left a note saying that his mother drove him to do it. He had never married or had children. The mother had driven her own husband to an early grave due to her venomous personality.
The man that Kristin was involved with was the only remaining son and they did not have children either. His mom would call on an almost nightly basis and call him a "loser" or "a piece of shit" or a "good for nothing a**hole." Each time he would get off the phone, he was in tears.
Kristen said that he was a hulking man of 6'5' with a gentle soul.  Nonetheless, his abusive mother could break him. Yet, he never cut contact with his abusive mother.
He and Kristin had a common law marriage and she was the one to inherit his assets if he passed away before her. One day he was out fishing on his day off. He never came home and they found his body in his boat. He had died of a heart attack in his early 50's. Kristin was beside herself with grief because she lost her soulmate.
His mom did not attend his funeral either because he was a 'good for nothing that never did anything for her.' The mom died a year later and that was the end of the family line, since neither son had children. This story provides an example of the power of abusive parents and how the children who are often victimized the most will not cut contact. It's a shame.
Of course, roles can be switched and an abusive spouse can also separate a child from his non-abusive parents.
Abuse is a powerful thing and the most troubling thing about it is the fact that it creates powerful bonds. Both male and female spouses stay in abusive marriages because of trauma bonds. 
Reason #7: Confusion 
Yvonne says, "My husband has always been very good about leaving me little notes and buying me the most beautiful cards – if he can't find a card at one store that he likes, he gets into his car and goes to another store. Then he went through a period, after I learned of the affair, whereby he did not know if he wanted to be married. And now, just one year out from D-day, the little notes, and the cards, the words of love are all but gone. I know he loves me and I love him, yet we aren't there yet. It is as if we are courting again yet doing so on a much, much slower path. I look at the old cards from him and truly, I feel so perplexed. He will tell me, emphatically, that those words, those cards, that he carefully selected, spoke the truth. To some I realize this is not important, however, for me, it is. So, I cherish those cards, and as perplexed as I am, I know deep in my heart that he meant every word, printed, or written."
Yvonne is confused by the dichotomy between the straying of her wayward spouse and his loving protestations of affection for her. She is unable to sort through that which is real because her husband is sending mixed signals. This confusion allows Yvonne to hold out hope for her wayward spouse and so she stays in the marriage. 
After Infidelity the Only Thing That is For Certain is Uncertainty
Staying after Cheating – Reason #8: Uncertainty and Feeling in Limbo
This is the longest story yet. Stephanie, the wife is a wealthy hedge fund manager and mother of two discovered her husband's affair with a coworker in a text message. I am recounting an addended version of her story.
Stephanie began, "Try as I may, I cannot banish from my mind the words I discovered on Ian's phone four months ago: 'Miss you, X.' Only three words, but he had sent them to someone other than me, and they were enough to shatter my contentment, my peace of mind, and the illusion that mine is a happy marriage. I knew instantly – call it woman's intuition if you like, but from that moment I knew my husband of ten years was having an affair. The sense of betrayal and shock was like a blow to my stomach. It was only by chance that I'd seen the message. Ian had left his mobile face up on the table showing the last text he'd sent. That was the evening of Monday, March 31, this year, and we haven't made love since. How can I feel close to my husband with the memory of that night still replaying in my head? After I'd read the text, I remember hearing Ian up in the bathroom with our two sons splashing and laughing and sounding so happy. I realized the perfect family I thought I had was simply a sham. Until that moment, I trusted Ian implicitly, never even looking at his mobile, or his e-mail. In 17 years I'd rarely even seen him flirt with another woman. Deep down I'd always been convinced of Ian's love, just as I knew how much I loved him." (2)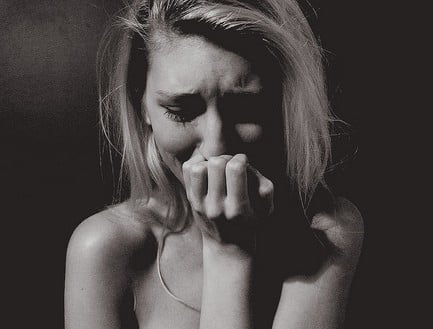 Stephanie trusted her wayward spouse so implicitly because he showed a faithful face to her all the while carrying on flirtations or affairs in secret. I hate to say it, but I doubt this was her husband's first affair. I think her husband was probably adept and wearing two faces—one for her and then his real face, which we kept from her.
She continued, "If anything, I'd believed that having the boys had strengthened rather than weakened the bond between us. We'd always had a healthy sex life – making love about twice a week – and that hadn't changed. But all that had evaporated the moment I saw the message on Ian's phone in March. Suddenly, I felt incredibly naive. The recipient's initials, 'MK', stood out. After a relationship as long as ours, I knew Ian's life inside out and all his friends and contacts. I'd never heard of 'MK'… confronted Ian immediately, screaming 'Who is she?' like some woman from a TV drama, while our sons cowered, weeping in their Spider-Man pajamas. He actually had the nerve to say: 'You've been checking my phone.' Then he walked out and stayed out for several hours." (2)
Like many wayward spouses, they don't like to be caught and throw a temper tantrum in response to being caught. They don't necessarily feel bad—they just feel bad about being caught.
She continued, "It wasn't until he came home from work the following day – having done his best to avoid me the next morning in the rush to get the boys to school – that Ian finally admitted that, yes, he was having an affair. Staring at me with a strange kind of defiance, he told me that she was a work colleague. It had been going on for eight months. She was 34 and Ian had been a shoulder to cry on when she broke up with a boyfriend. He had set up a private e-mail account so he could e-mail her. How could he do that? It's one thing for your partner to get caught up by passion – but another to realize he set out deliberately to deceive you."
Indeed, that is a painful pill to swallow.
Stephanie added, "When I asked him if he wanted to leave me he would only say: 'It's complicated.' How pathetic was that? After that horrible night of confessions, it took Ian four weeks of coming and going between our home – where he slept in the spare room – and Kate's flat in London before he finally told me she didn't want him. In the end he stayed because she'd rejected him. But just when I thought we might see a way through and keep our marriage together, I have become convinced she's contacted him again. As we were going to bed last Wednesday, I heard Ian's mobile go off. He took the call. His voice was low – and it didn't sound businesslike. I asked him who had called, but he just said it was work. He knew I was trying to catch him out and rolled over and turned his back to me. This was my worst fear, ever since he told me that the affair was over. I'd wanted him to be the one to make the decision to end it. But it was her, Kate, his mistress and work colleague, who decided she 'couldn't be responsible for taking a father away from his sons'. Now she seems to have changed her mind. I feel helpless, paralyzed by my emotions. I want to make my marriage work for the sake of our children – it's not their fault their father is so weak – but I keep asking myself what sort of life of misery I would be signing up for. Besides, if she has decided she still wants him, it might not be me making that final decision."
That's where Stephanie's story ends. Through it all, she never found out the identity of Kate and never got a firm decision from her husband. She was left undecided about staying or going and whether or not she had a choice. Stephanie wanted her husband to choose their marriage over Kate and she wanted it to be solely his decision. She was left in a state of limbo trying to figure out if her husband stayed because he wanted to be with her and their children or if he stayed because Kate didn't want to break up his family.
Even if a man stays because the other woman has dumped him, I do believe that eventually he comes to see the error of his ways. This also holds for women who betrayed their husbands. Women may be dumped by their male lovers and stay in their marriage because of this. But, I believe that many women also have the ability to come to their senses once the affair fog evaporates.
Reason #9: Low Self Esteem 
Anna says, "I have been with my husband for going on 10 years now. He is a very jealous person. I'm unable to hang out with or speak to other men, which is perfectly fine for me, but he speaks to and I believe hangs out with other females and lies about it. I just recently caught him on a website to find females that want strictly sex in our area. I woke up later that night to him in the other room with my tablet on that website. My heart was completely broken. I packed my things and he begged me not to leave. He swore he would never do it again and he was just drunk and stupid. I felt bad for him and thought maybe it was my fault. So I did everything I could to make him feel wanted. I had sex with him 3-4 times a week, told him how attractive I found him, and how much I really appreciate him. Just 3 months later I felt that he was acting really strange. This was so painful because he was my only friend. I mean ONLY friend. I felt extremely depressed. I destroyed myself trying to make him feel better. I used to look in the mirror and see a beautiful, strong woman but now all I see is a pathetic disappointment. While he was in the shower I picked up his phone and started going through it. What I found made me sick to my stomach. He was back on this website. I instantly started putting myself down. I thought how could I be so stupid. Why can't I just be good enough? I confronted him once more and he repeated the same excuses as before. I am weak. I stayed. Why can't I leave? I ask myself every single night. I know nothing will change. I know he will never stop. Every time he leaves the room I think he is doing something. I can't trust him and he makes me feel so low. How do I leave everything I've built my life around and start new?"
This woman is also in an emotionally abusive situation and it has caused her self-esteem to hit rock bottom. To feels immobilized because of the trauma and uncertainty of the situation. My heart goes out so much to people like Anna because it is very difficult to break free from this type of situation. The same goes for betrayed husbands in these situations. They can also develop low self esteem as a result of their wives affairs and it is difficult to mount the energy to leave.
Reason #10: Because People Are Capable of Change
I don't want to neglect the most important reason betrayed spouses stay with their partner who cheated. It is because a lot of unfaithful men and women are truly capable of changing. This website if a testament to all of those who have changed and stayed on the straight and narrow. Doug is one of those people and his cheating is the reason this website exists. It's too bad that Linda has to go through what she went through, but she has used her pain to help thousands of others. Doug has gotten on board and ensures that the website continues to flourish and help others. So, not only did Doug change, he had a complete change of heart that caused him to pursue helping others heal from infidelity.
Another Perspective About Infidelity
Peadar de Burca, a writer who came from a family of unfaithful men, set out to study what caused men to be unfaithful. Peadar is a faithful husband and father and has always been sickened by watching different relative's families dissolve because of adultery. He completed a project where he interviewed in detail 250 different men to try to answer the question why men cheat and why wives stay. Here is what Peadar found in his research:
"I come from a long line of cheating men. Several of my uncles were womanisers and it destroyed their families. Their wives were always at loggerheads with them and their children grew up insecure. So five years ago I embarked on my quest to find out what makes men cheat. After meeting hundreds of adulterers, I'm convinced they cheat because they can get away with it. I talked to more than 250 men from all walks of life – doctors, dentists, lawyers, bankers, footballers, teachers and the odd millionaire. I also talked to 60 betrayed women. All except three have stuck with their cheating husbands. They were at least as attractive as the mistresses and a great deal more intelligent. But they let their men walk all over them." (4)
But is it really that simple— is it really a matter of wives allowing husbands to walk all over them? I don't think so.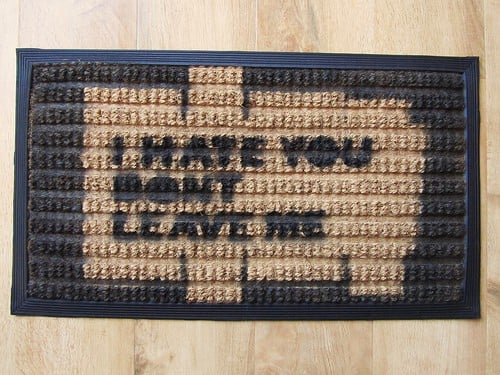 Peadar continues, "If one thing's certain, affairs don't make you happy. Once I'd dug beneath the boasting and bravado, I was stunned by just how insecure most of these love cheats were. Most admitted they weren't even driven by sex. They just wanted something to fill their empty lives… I wonder if they're capable of love — I'm not sure they even love themselves, so how can they love their wives?" (4)
I think Peadar hits the nail on the head. If someone who is unfaithful is not capable of loving themselves, how can that person love another? I believe this holds true for both female and male cheaters. I believe that insecurity and inability to love drives them. So what is the motivation?
"The simple truth is that most cheats are cowards. They are not brave enough to admit there might be problems in their relationship. Instead, they embark on affairs that involve secrecy. And if their wife forgives them, they believe they've got carte blanche to carry on. Having spent years trailing serial philanderers, I can't believe why more women don't read them the riot act. By and large, these men had fantastically attractive women at home who were prepared to be treated like dirt. And that's the problem. If men think they can get away with cheating, they will. The secret to keeping your man faithful couldn't be simpler: be confident, demand attention and make it clear he is lucky to have you and won't get a second chance." (4)
I believe Peadar is right when he talks about a wayward spouse's insecurity and lack of self-esteem. But, I do not agree with him when he says that being confident and strong can prevent a person from cheating. He fails to realize that when people cheat, whether they are men or women, they do it because of something inside of themselves. A wayward spouse has to be responsible for his or her bad behaviors.
For example, a woman can 'let herself go' or do a myriad of things that a man does not like. But he has a choice in his response to the situation. On the flipside, a man can control money, be obsessed with work and many other things. But, that does not give a wife permission to cheat on him. She too has a choice in the matter. She, the wayward spouse, may not like the situation, but she needs to take ownership of her reaction to the situation.
I am not a fan of those who say that the betrayed spouse could have done something to prevent the wayward spouse from cheating. Believing that a betrayed spouse can stop a wayward spouse from cheating is erroneous thinking because it implies that we can change others. In the big picture, if we change our behavior, others change around us, but we cannot predict how others change. Their actions and reactions to our change are up to them.
Marriage Crisis After D-Day: You Have the Power of Choice and That Is Everything
In summary
All of the above reasons contribute to ambivalence. Where there is ambivalence, there is no clear path to take. Why is that? There is no clear path to take because ambivalence causes simultaneous but contradictory feelings toward a wayward spouse.
The betrayed spouse can find herself/himself loving and hating him/her at the same time, pulling their spouse in and pushing him/her away at the same time, and wanting to kick him/her out of the house and make him/her stay at the same time. But these are only a few of the contradictory feelings through which a betrayed spouse must sort. None of the work is easy and none of the work is clear-cut. A betrayed spouse has a million reasons to stay and a million reasons to leave his or her marriage. All of the reasons are in front of a betrayed spouse and it can be overwhelming to process. Unless there is a big reason, such as physical abuse, then there is not clear-cut reason.
But, there is an additional layer of complexity. Many psychology studies have demonstrated that going through hard times and/or traumas together actually creates a kind of super-glue for a relationship. The trauma of affair recovery can actually make a couple stronger in their marriage than ever before.
What if someone were to leave? Would they be happier?
Other studies have followed divorced people and measured happiness levels in their second of third marriages. After 5 years of marriage to a second or third partner, it has been demonstrated that people are no more happy than they were in their first marriages. When seen in this light, it seems futile to leave the first marriage if there is no long-term happiness pay-off. In the end, what you get is a broken family and no pay off in terms of happiness. It would appear that working on the first marriage is the prudent choice.
Should you stay or should you go?
Well, that is a decision that only you can make. If you suffer from extreme emotional or physical abuse, then it would be a good idea to leave for your emotional wellbeing and for your safety. But, if your marriage has positive attributes aside from the affair, then I would personally lean toward trying to work on your marriage. But again, this is your choice and only you know the answer.
If you're a betrayed spouse who stayed in your marriage, please share the reasons why in the comment section below.
Sources
Tziyon, Michal. After the Affair, Five Reasons Women Stay.  From http://www.womanaroundtown.com/sections/living-around/after-the-affair-five-reasons-women-stay
2. Carver, Joseph, PhD.  Love and Stockholm Syndrome: The Mystery of Loving an Abuser.  From http://drjoecarver.makeswebsites.com/clients/49355/File/love_and_stockholm_syndrome.html
3. Campbell, Clare. Should I stay or should I go? One woman's dilemma after discovering her husband's affair?  From http://www.dailymail.co.uk/femail/article-1047115/Should-I-stay-I-One-womans-dilemma-discovering-husbands-affair.html 
4. Cunningham, Tessa. What EVERY woman needs to know about why men cheat… by a man who spent years talking to hundreds of unfaithful husbands.  From http://www.dailymail.co.uk/femail/article-1288748/What-EVERY-woman-needs-know-men-cheat–man-spent-years-talking-hundreds-unfaithful-husbands.html