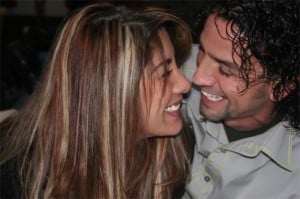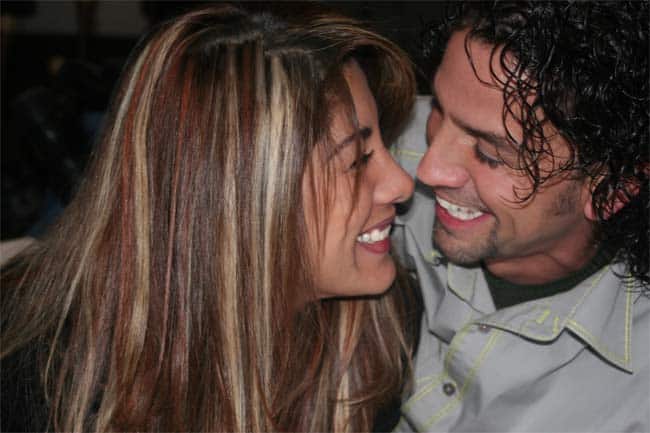 Especially in the early days, marriage after an affair is anything but happy.  In fact, happiness can seem like an unachievable goal.
Many times a couple might find themselves feeling happy only to have a "Why are you happy, he/she had an affair?" type of moment.   But through hard work and a little luck, a couple can see these thoughts fade away and actually have true feelings of happiness.
After three plus years, I think it's safe to say that Linda and I are indeed very happy.  The person I was prior to and during my emotional affair doesn't rear his ugly head anymore and I think for the most part, I am the person that Linda always knew me to be – yet a different person in many ways.
When we discuss the affair, which is pretty rare these days, it is with a shared feeling that that was one horribly miserable period in our relationship.  Yet we are happy despite it all. This tells me that since we have weathered the worst of times, we certainly must have a strong relationship.  I'm sure, of course, that Linda would rather we didn't have that as part of our history (as do I), but we do, and despite it, we are happy.
That doesn't mean that there aren't times when Linda suffers a trigger or has feelings of sadness every now and again, because she does.  When they happen we do our best to talk and listen our way through it which typically results in her being able to move past it much easier.
Let's be clear on one thing though…the affair did destroy our marriage – the previous one that is. Our marriage after the affair is totally different. It has a different feel to it and it includes lots of open and honest communication about each other's feelings and needs.
We're happy just sitting with each other and talking, watching our favorite shows together, having a drink, listening to a band, working around the house – basically just hanging out.  Oh, and the sex is really great too!  Yes it does suck more than anything that the reason we're in this better marriage was due to an affair, but here we are.
We have even more progress to make and our journey has taken different turns along the way, but we are happy to be in the place that we are right now.
This place is very far from where we were just after D-day.  Those days were miserable and we never want to repeat them, but they were also days when we learned a lot about each other and helped to show us the path to happiness.
It takes a long time for a marriage to recover from infidelity – and a lot of work on both sides to do it.  But it can be done. One of the first things that has to happen is a re-opening of communication between the couple that was shut down during the affair, or even prior to it. They have to learn to talk to each other again – even when it hurts. Perhaps especially when it hurts.
Marriage counseling can go a long ways in helping to rebuild this, though that wasn't the case in our situation.   I guess you can say we self-counseled with the help of numerous books, websites and through Linda's strength and perseverance during those initial months after D-day.  Her understanding and her toughness helped to save me from the destructive path I was traveling and was responsible for saving our marriage.
Truth be told, there were a few months after D-day that I was not happy.  It wasn't until I ended the affair and no contact was established and I started to really think about what I wanted in life that I really started to reinvest in our marriage.  It didn't take very long for me to realize what a blessing it was to have our marriage back on track. I believe Linda and I both were faced with the possibility of losing each other for good and when faced with that reality we knew we wanted it to work. So it wasn't until BOTH of us wanted the marriage to work that our marriage started to gain strength and love again.
Marriage After an Affair Doesn't Have to be Miserable
Sometimes we read comments from people who feel that their marriage will be nothing but misery and unhappiness until the end of time. To me – no, to us – that doesn't make any sense.
Linda and I have been together for over 32 years and have had our share of tough times.  Outside of the normal ups and downs married people experience, we have shared financial troubles, miscarriages, job losses, injuries, accidents, operations, floods, problem pregnancies, etc.  My point is that our life together didn't begin and end with my affair, and we won't have a life of misery for the next 32 years because of it.
If a cheater is truly remorseful for his/her betrayal and is more than willing to do everything possible to save the marriage, work on him/her self, and the betrayed spouse is willing to be the bigger person for a while, together perhaps with the help of counseling, it's possible to have a better, happier marriage after an affair. Who's to say it can't happen? It requires both spouses to look at themselves with a magnifying glass and be willing to face and change those things that are necessary. It requires cold hard truths that no one will like but will appreciate in the end. It requires work to forgive the bad things and to remember the good. It requires doing things differently than things were done in the past. It is a conscious choice made every day.
Marriage after an affair can never be the same, but if a couple really desires it, a new marriage can be built from the destruction. Besides, is the old marriage something you really want in the first place?
A new marriage after an affair is just that, brand new. If that's what both partners agree they want and work hard to achieve, it is not only possible, it is probable as evidenced by those who have achieved it.  If a couple is committed, they can work out anything.