An account of one woman's journey after catching her spouse in a work affair.

Photo:  Hanna Kuprevich
By Sarah P.
Recently, I was reading Quora and someone asked a question about why wayward spouses avoid fixing a marriage and instead choose to cheat.
This has always been a curiosity to me as well. If someone is unhappy in his or her marriage, it makes sense to tell a spouse and see an excellent couple's counselor together.
Keeping a marriage together is just as much work as the upkeep on a property. People know that they must maintain the roof of a house, seal it, have a solid foundation, keep the siding in excellent condition, and tend to appliances like water heaters. They know if they neglect their physical home, large and costly problems most likely will develop.
The Gottman Institute likens marriage to a home and a couple must tend to the "marriage house" equally. Still, it seems one person in the couple is always more invested in the marriage house, even if there isn't infidelity.
But, when it comes to infidelity, most people don't think rationally about the process or the repercussions. Many even assume they will never get caught. Nevertheless, a lie cannot persist forever.
If you're the unfaithful, get it, read it and carefully consider the advice. If you're the betrayed, give it to your unfaithful spouse.
So what happens when you catch your spouse in a work affair?
Here is an account of one woman's journey as well as her decision after her husband's work affair.
"I saw trouble brewing in our marriage 10 years ago. I talked to him about it. I told him he had made a career decision that would drive us apart if he didn't change course. He agreed, so we decided he would stay in his position for two years, and then move up in his company, something that was certainly available to him.
Two years went by. He didn't express interest in changing his career course, so I reminded him of the agreement we had made two years earlier.
He told me he liked the path he was on and intended to stay on it until retirement. I told him he was reneging on our agreement. I told him he was never home, I was lonely for him, I missed him, and I missed our life together. He told me he didn't care; his career decisions belonged to him.
So I accepted this and adjusted my life. I understand my husband cannot be everything to me, and I understand that no marriage is perfect. I pursued new interests, made new friends, and created a life I was happy with.
Every year, I talked to him about my loneliness and my feelings of betrayal over his broken promise and my hurt over his greater commitment to his job than to me. He told me he is happy, and I should be happy for him.
This went on for 10 years…
I cannot go into more detail because I am starting to become upset. I'll just say that during many of the years I was feeling hurt, lonely and betrayed, he was unfaithful.
He told me it was so nice to have someone in his life who truly cared about him. He told me how he loved having someone to talk to. He told me she is his best friend. He said when I found out about her, I ruined everything for both of them.
I don't know why he said that, because I never told him to break up with her. She can have him, you see. The thing is, he wants to fix our marriage now. Why is your question. I'll tell you why.
Why Don't Cheaters Leave Their Spouses for the Affair Partner?
He took me for granted for decades. He used and misused my trust and faith in him, and he never, ever thought doing so would blow up in his face. If I divorce him, he has a lot to lose, and he doesn't want to lose his comfortable life or his agreeable wife.
We have been married for a long time, so in our state, everything we have gets divided 50/50 in a divorce. He doesn't want to lose half of everything. On top of that, I alone hold the mortgage to our home and land. In our state, this means that in a divorce, I keep the house and the land. If I sell or pass away before him, only then will he receive his half. He doesn't like that.
There are other financial losses as well. They apply to both of us, of course, but losing the ability to live in our home on our beautiful property is something he cannot handle.
So now he wants to work on our marriage. He doesn't get it, though. I'm not lonely anymore. I don't miss him anymore. I don't want to spend time with him. My eyes don't light up when he walks into the room. I don't smile at the pleasure of seeing his face. I rarely make eye contact with him.
I will discuss the weather with him. I will remind him of his appointments. I make sure the bills are paid. I will never do or say anything to harm him. And when I'm emotionally and psychologically stronger, I will let him go." (Post source: Quora, Mara Brooks)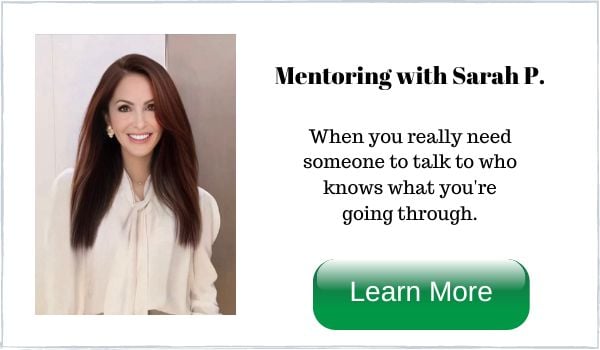 My thoughts on the situation and how she handled her husband's work affair…
Like many cheaters, they abuse the fidelity and dedication of a betrayed spouse. This woman's husband abused her trust for 10 years. Then, when her husband's work affair was discovered, the first thing he did was blame his wife for ruining the situation for him and his affair partner.
Her husband purported his affair partner to be "his best friend." How many times have we heard that line?
This line is so common that, Shirley Glass, wrote a book about it called "Not Just Friends."
Worse, sometimes wayward spouses are so deep in denial, they believe their own lies. Denial is not a river in Egypt; denial lives in our own backyards.
Yet, amid all the pain and broken promises, the wife did everything correctly by building a life for herself.
She stated her needs several times. When her husband went back on a promise, she started moving on emotionally.
She pursued new interests
She created new friendships
She cultivated new ways of finding meaning
The betrayed spouse also has her eyes wide open and understands it's her husband's materialism that has caused him to want to work on the marriage. The betrayed spouse understands her husband's lack of sincerity. Most of all, she understands she will need to move on.
When You Decide to Stay: Dealing with triggers and the issue of trust while rebuilding your marriage.
More  thoughts…
This is an example of one betrayed spouse's experience after her husband's work affair. I really like that she was proactive in the beginning and built a life for herself. This is something that is necessary for betrayed spouses to do simply for their own well-being.
The other thing I like about this account is that the betrayed spouse understands – no matter how painful – that her husband does not have pure motives in terms of working on the marriage. This is important to know so that expectations can be set; it's a form of self-protection to know where you stand as a betrayed spouse.
This betrayed spouse has also become indifferent to her husband and indifference is good for her, since she (the betrayed spouse) knows the marriage is over and she must leave at some point.
If any wayward spouses are reading this article, please take note that you don't want to be in the position where you no longer light up the room when you walk in.  If you do have a change of heart and want to reconcile with your betrayed spouse, you may be beyond the point of no return. Don't let indifference settle into your marriage if you desire to reconcile with your betrayed spouse.
Wayward spouses, you can prevent indifference from occurring by actively working on giving your betrayed spouse what they need. Ask them what they need, rather than assume what they need.
All in all, affairs are never worth it.