Researchers have built a new grieving model where there are now seven stages of grief that are experienced non-linearly.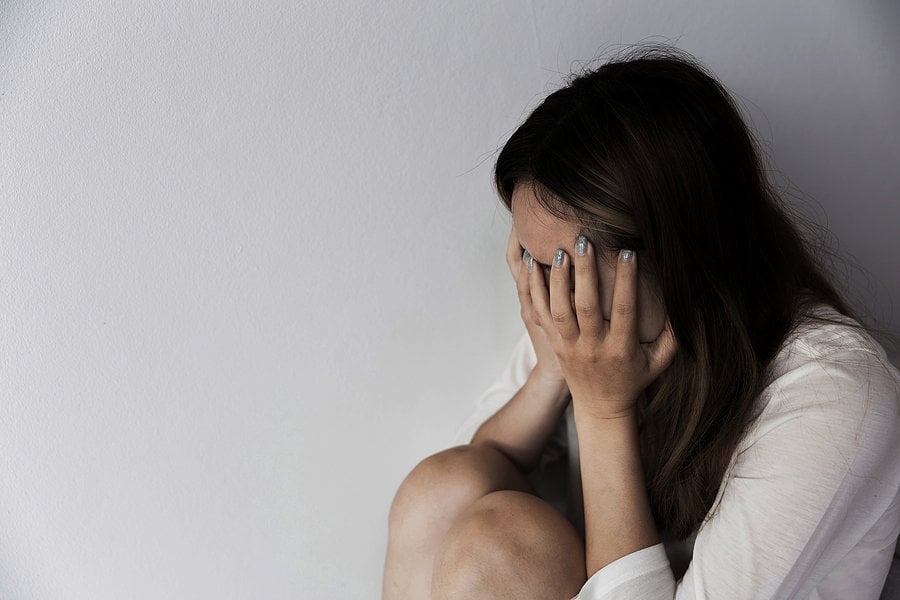 Photo by doidam10
By Sarah P.
Grief is a messy heart-wrenching time. It's like the guest who overstays their welcome for months on end.
Grief is the robber of joy and the thief of peace-of-mind.
Just when it seems grief is moving out, it suddenly decides to extend its trip, and all on your dime.
That's not very fair, is it?
Recently, I was confronted with the ugliness and horror of grief in my own life. Waking up each morning and not wanting to leave bed, due to grief, caused me to reflect on our current understanding of the grieving process.
I am not immune to human nature and human nature is to avoid pain. I don't want to be in extreme emotional pain. Moreover, the degrees and the work I do don't shield me from being all too human: academics and emotions are two different entities. Just like anyone else, a hard emotional blow can do damage, and I don't want to be in emotional pain forever.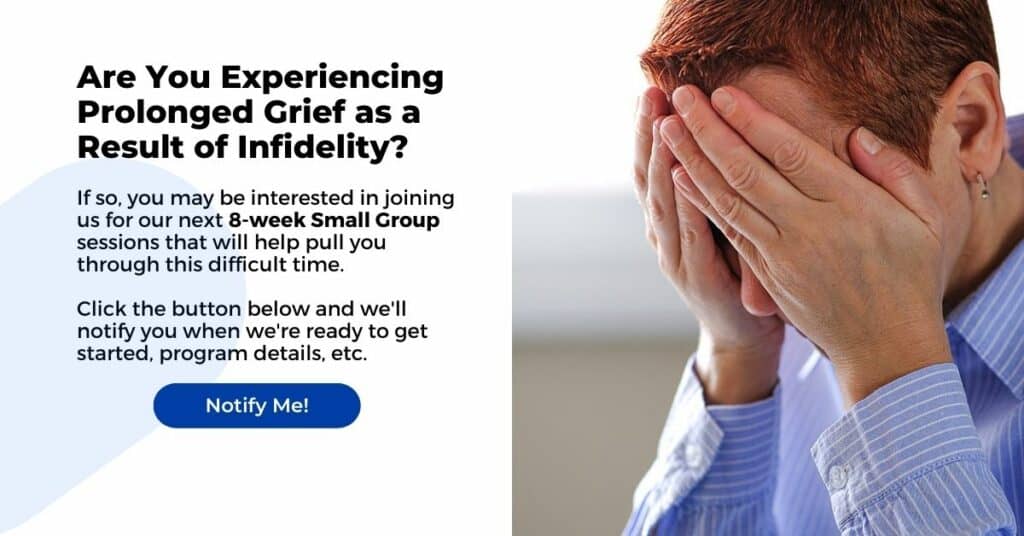 A Primer on Grief
Elizabeth Keubler-Ross pioneered grief studies and our understanding of grief. Her work has helped many throughout the years.
But, like all researched topics, they expand and evolve as they are studied. In Elizabeth Keubler-Ross's framework, grief was experienced linearly and in 5 stages: denial, anger, bargaining, depression, and acceptance.
Understanding grief is so important because any time there is infidelity, there is also the cessation of the marriage you once knew. Often, being betrayed is experienced as monumentally traumatic. To grieve this loss of the marriage you once knew is not only normal, it is also essential.
Researchers have built a new model of grief, which affords us new ways to think about grief.
The two most important factors to understand on this new models are these: there are seven stages of grief and it is experienced non-linearly.
The 7 Stages of Grief
The newer model of grief looks something like this as applied to infidelity:
Denial/Shock – The human brain is very clever in that it has systems, which protect us from experiencing too much at once. Denial and shock protect us from taking in too much emotion at once.
Pain/Guilt – Next, as betrayed spouses, we feel the pain of betrayal. Paradoxically, sometimes guilt will creep into this scenario. Even though we did nothing to cause the affair, we might think of circumstances that make us feel guilty.
Bargaining/Anger – Anger is one of the stronger emotions that comes through the grieving process. Please don't try to suppress it. Any time we try to suppress emotions, they will find an unhealthy way to emerge in our lives.
Bargaining also comes with this stage. We might beat ourselves up over things we "should have done," believing that such actions may have prevented a spouse's affair. Though these thoughts are normal, please do not let them get under your skin. Infidelity is a choice.
Depression/Loneliness – The burden of depression is one that is very difficult to carry. While we are depressed, we might also feel very alone since it's nearly impossible to explain depression to those who have never experienced it. Moreover, we may not have a neutral party to speak with and this can exacerbate feelings of loneliness.
The Upward Turn – This is the stage where life feels as if it has breathing room. The clouds of depression and loneliness start to clear.
Reconstruction – Here we undergo a process of reimagining life and reconstructing what we have to work with. If you choose to salvage your marriage, this is where it will be very important for both you and your partner to create this new marriage together. This is a time for partnership and practical solutions.
Acceptance/Hope – Acceptance simply means that you aware the affair happened, you accept you cannot change the past, but you don't necessarily forget that it happened. Simultaneously, you may feel as if you are no longer tied to an emotional roller coaster.
You understand that there are reasons to have hope that your marriage can be salvaged.
Non-Linear Healing Through the Stages of Grief
Grief after an affair can feel very chaotic. It is not unusual to cycle through these stages out of order, or even cycle through several stages in one day.
This is especially the case if we experience triggers. Triggers usually take us by surprise. And when triggered, we may find ourselves back in one of the stages of grief.
It is important to know that these feelings can wash over us. Allow the feelings to wash over you and practice not reacting to them. This is a delicate dance because you do not want to suppress what you are feeling. You want to acknowledge what you are feeling and take a moment to yourself. By acknowledging feelings, you can then begin letting them go.
Each person heals on a different timeline. Healing is greatly influenced by earlier life traumas, length of a relationship, and of course the details of the events that happened during an affair.
When grieving, it is important to take time to process everything that you need to process. Please don't listen to people who tell you that your healing must take place on a certain timeline. While they may be well-meaning, you are the one who has to do the work and you must honor yourself by giving yourself the time you need to heal. Don't deny yourself the time to assimilate all of your emotions.
Give yourself a lot of grace throughout this process. Also, if you hadn't set healthy boundaries with your spouse before, now is the time to do so.
Make This D-Day Your Last – What Works in Rebuilding a Marriage after Infidelity
Should a Wayward Spouse Aid In Healing?
In short, yes, a wayward spouse should aid in your healing. In order for a wayward spouse to help, please communicate to them in very specific terms what you need from them. Only you know how they can help you, so please communicate it to them.
After infidelity, a relationship and its boundaries must be redefined. Please communicate your new boundaries to your wayward spouse and see if an agreement can be made.
If your wayward spouse is hesitant to help, you might want to consider whether or not they have the capacity to help. If they don't have the capacity to help, you might want to find out why.
Another important part of the healing process is making sure your spouse has truly broken off the affair. It is important that your spouse isn't in a position where they still have to see the other person.
For example, while a wayward spouse can promise not to see an affair partner who is a coworker, until that coworker is at another company, the coworker may attempt to rekindle the affair. All outlets to the other person must be cut off, otherwise there may be another D-Day.
In Summary
Grieving hurts, grieving happens, and grieving is necessary. Give yourself grace and he gentle with yourself. Don't rush the process because you will only do yourself a disservice.
For those of you who are experiencing prolonged grief as a result of your spouse's  affair, we're offering an 8-week small group program that will benefit you.  If you're interested and want to be notified when we're ready to get started.  Please click here.
For those of you who have grieved an affair, what was the hardest part and how did you get through it?