There will be a loss of your sense of self after D-day. And there will be feelings of losing the marriage you once knew. This is what grieving after an affair is all about.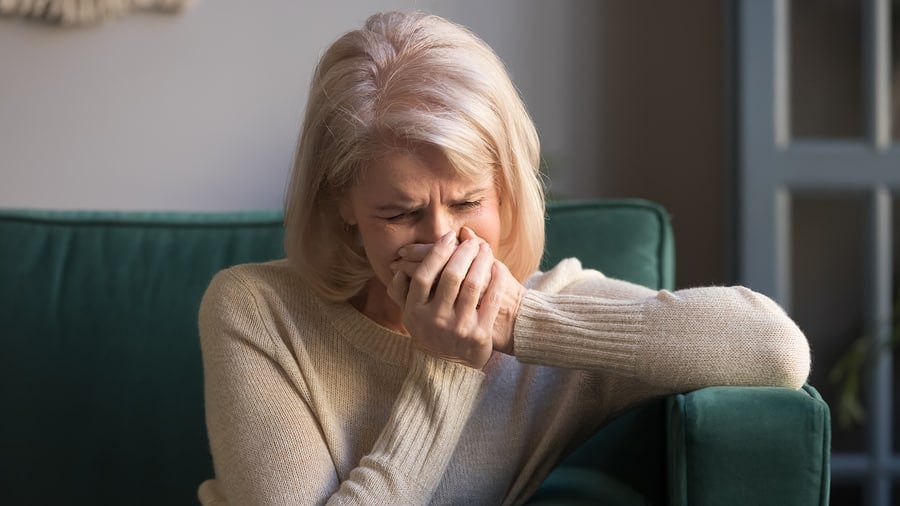 By Sarah P.
I believe this idea should be explored more often in the infidelity community; the idea that being a betrayed spouse feels very disorienting and often causes a loss of one's sense of self.
Even though my ex and I did NOT reconcile, I still live with the fact that there was a Sarah before being betrayed and a Sarah after being betrayed.
To some, infidelity can feel like a type of death and it certainly did to me. I think it is easy to agree that infidelity causes the death of the relationship that a couple once had.
But, for those of us who do NOT reconcile, we still have to deal with the person we were before being betrayed and the person we have become after being betrayed.
Every day, there are some betrayed spouses who find themselves mourning the death of the marriage they once knew while also mourning the death of the self they once knew. 
There is no line in the sand to neatly divide and compartmentalize these experiences.
When it comes to these matters, almost everyone loses something of the person they were before D-Day. Additionally, everyone loses something of the marriage that existed before D-Day. It is just a matter of the degree of loss.
Some people are very resilient and I am not one of those people.
It did not matter that I went on to marry someone else, I still had to process all of the events that occurred solely due to my ex's betrayal. I had to deal with consequences such as developing cervical cancer due to his affair, losing my home due to his affair, and losing the life I once knew.
Meanwhile, he and the other woman lived in my house together and moved blissfully along with their lives while I was in treatment to ensure the cervical cancer did not spread.
That experience took a lot out of me in terms of health, finances, and emotional well-being.
Relentless Grief
The mourning of the marriage that was can seem relentless. The mourning can feel like it will never end.
Your experience as a betrayed spouse is completely valid and indeed normal. The experience of unceasing mourning is one that most betrayed spouses go through at some point in time. 
This mourning experience is highly individual and cannot be rushed; the mourning must take its course. It is difficult for me to have patience with people who undermine the length of time it takes for a betrayed spouse to recover. 
The death of a marriage that a couple once knew has far-reaching consequences and these consequences are both irrevocable and irreversible. 
There are no do-overs in life; yet so many people live life as if their actions do not affect others.
For example, when wayward spouses are in the middle of an affair, they make excuses that cause them to feel entitled and help them continue the affair. 
Or, they assure themselves that what their family does not know will not hurt them. Or, they live their lives doing mental acrobatics to avoid the natural guilt that most people feel when they know their actions will harm others. 
There is no such thing as an affair that is harmless. The experience of an affair changes every aspect of a person's life.
The writers at Rancho Counseling provide an excellent description of what life feels like from the perspective of a betrayed spouse on and after D-Day:
"Infidelity rocks your world and shatters what you thought you had into a million pieces. You may have trouble sleeping, eating, talking without crying, and you might feel as though you're obsessed with thinking about your partner and their lover.
It might feel like you're going crazy, trust me, you're not.
What you've experienced is a trauma. A psychological trauma.
Having the person that you love do something that goes against all things that you thought were supposed to happen creates that same physical and emotional response.
There are so many things that you may feel you have lost through this trauma, and I want to assure you that they are normal.
The most common is the feeling that you don't know who you are anymore.
This may seem strange because after all it wasn't you that strayed. But you might find yourself reacting to your partner in heinous ways, snarling and spitting insults and anger as you struggle to cope and make sense of it all.
It's normal to ask, "who is this person?" while staring at your angry, tear-stained face in the mirror. Reacting in ways that are completely uncharacteristic of yourself is a normal response to something that is completely uncharacteristic of what you thought your relationship was supposed to be like.
There is a certain loss of specialness that comes with the trauma of infidelity. Hearing that your spouse called another woman the pet name he gave to you, or used your vacation home for secret meetings with a lover will not only be upsetting but it leaves you to question whether or not anything you had was special." (1)
Indeed, being betrayed changes everything.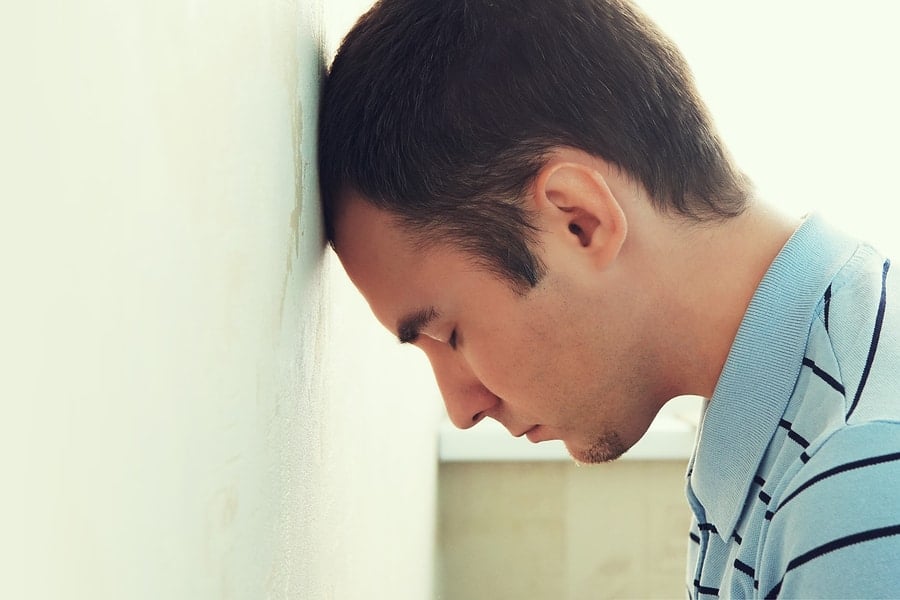 Grieving After an Affair – Will I Get Over It?
Yes, you will get over it. But, you must allow yourself to fully grieve what you lost. You must set strong boundaries with those who tell you to move on when you are not ready to move on.
To complicate matters, if a wayward spouse wants to do absolutely nothing to help you move on, this very well could triple the time it takes for you to heal.
Another complicating factor is if a wayward spouse boomerangs back and forth between you and the other person. You cannot begin the healing process until you are absolutely certain that your spouse's affair is over AND that your spouse has no temptation to return to the affair partner.
For example, even if your wayward spouse broke off the affair, their affair fog could continue up to a year after they stopped seeing the other person.
Unfortunately, wayward spouses sometimes make it about them and expect you to feel sorry for them. Never feel sorry for your wayward spouse. He or she must rebuild his or her primary relationship with you and he or she must stop thinking about the other person.
You must focus on recovering the shattered pieces of yourself and moving through your grief. Proper grieving is an exercise in self-care. One woman described her grieving experience:
"Just as the care of a critically ill patient becomes a 24/7 endeavor, the care for my heart very much became a constant thing for me. But life did not stop and allow me time to solely focus on healing. I found that setting up specific grieving times in my day and week was very helpful.
At the very beginning of my grieving period I set aside every evening as my grief time. The evenings were particularly painful for me because that's when my husband and I had typically spent the most time together. His absence was acutely felt after I sent my boys to bed. After the bedtime routine with the boys was done I would immediately go into the bathroom. After filling the tub with hot water I would light some candles and hit play on my favorite music. Sometimes I would sing a little, sometimes I would quietly listen. Often I would just sit in the tub and cry out my pain to the only One who felt stable enough to hang onto. I asked God why this had happened. I told Him how much it hurt. When I had no words to express the depths of my feelings I would simply cry without saying anything. I remember sensing His presence all around me as he listened to my broken heart. Depending on what had bubbled up that day or what memory or pain had been triggered that evening I would stay in the bathroom anywhere from thirty minutes to an hour. After I had worked through whatever I needed to work through that night, a sense of comfort would fall on me I would go to bed.
After a few weeks the nightly grieving sessions were no longer needed. Although it wasn't a daily thing, I knew I still had a lot to grieve, so I settled on a weekly grief day. Tuesday from 9 – 2 became my grief day. For about a year I guarded that day like my life depended on it. Many times this day started out in my closet. I would play some music and fall face down on the floor. I have to tell you, this is where the healing began to take shape. It was in those quiet moments, alone in the closet that I truly learned how to expose my heart to be assessed for hidden hurts. I felt like God began to show me how to name what I was feeling (i.e. 'I am feeling very insecure right now because'…). I cried over every fresh moment of pain that was triggered in my heart for as long as I needed to. Then, when I was ready, I felt like I could leave my pain in the closet with God and take another step forward in my own personal recovery and healing." (2)
I love what this woman has to say about her grieving process. She listened to her body and her mind. She grieved in the way that she needed to grieve so that she could release her pain in her way.
All of us have our own way of releasing pain. Do not judge the way you release pain; you release your pain in your way.
Some of us are not closet criers; some of us are plate smashers and that is okay too. Someone recently directed me to a website where a person can go into a room with a hammer and smash plates and hit walls all day long.
All methods of releasing grief are valid, but try not to hurt innocent bystanders. Otherwise, let your pain out in the way you need to let it out.

Unexpected Trauma
Recently, I had my own trauma that I had to work through. My dog was maliciously killed by a so-called medical professional during the early morning hours during my 47th birthday. Not only was his death untimely, it was not supposed to happen this way.
To have Hero killed on my birthday, without me there to hold him while he died, was simply too much for me. Not only was it my worst nightmare, it also caused me to break my promise to Hero: that when it was actually his time, I would be there to hold him and let him take his time.
You see, Hero was a dog whom I had already rescued from the jaws of death once.
Hero was an adult puppy mill dog. He had been locked in a cage all alone and he was skin and bones. Then I came along. I rescued him and took him to the vet because Hero was not eating.
The vet showed me that Hero's jaw had been split in half. The vet could physically move Hero's jawbone back and forth due to the break. I asked the veterinarian what could cause such a break and his opinion was that it was likely a steel-toed boot. The culprit was long gone.
The veterinarian recommended I put him to sleep because Hero had suffered too much trauma, both physically and emotionally. He told me that even if he wired Hero's jaw, that Hero suffered irreparable emotional damage.
I paid the veterinarian to wire Hero's jaw back together and I set about the task of repairing Hero's soul. I told the pet that there was and continues to be no greater healing power than the power of unconditional love.
Hero became a dog unlike any dog I had known. In fact, after I rescued Hero, he actually ended up rescuing me.
I have an extremely rare genetic illness that is sometimes active and other times not active at all. I rescued Hero during a time when I was doing very well.  
When my genetic illness is not active, no one would guess I have an illness at all. During these times, I have the energy of four people and go out and get things done.
Then the illness hits and sometimes I am bedridden for a couple of days or more. Sometimes I have been hospitalized. During these times, Hero, would choose of his own volition to lay by my side in bed. If I was so ill that I could not speak, he would wake up a family member by barking. No one trained him to do this; he just knew what he had to do.
Hero chose to sit by my side in bed for long hours and he refused to move. I would have to call for my husband to take Hero outside and stand there with Hero until Hero went to the bathroom. Otherwise, Hero would run right past my husband and back onto the bed with me, without going to the bathroom.
My husband would have to remove Hero from my side until Hero would eat. I would not let Hero return until he had eaten for the day. If Hero had it his way, he would have laid next to me for 36 hours without eating or going to the bathroom.
So, I had to have my husband take Hero out of the bedroom until Hero ate and went to the bathroom. I cannot begin to tell you the number of willing sacrifices Hero made for me of his own volition. Hero became my furry angel on four legs.
Since I rescued Hero, I vowed that Hero would NOT die alone. I ensured he had the best medical care. He got many walks and lots of opportunities to be a dog and play in natural settings.
I vowed that when it was his time, I would be there. I would hold him and let him take the time he needed to transition out of this world and into the next one.
To have Hero die on my birthday was a blow that I have no words for. But, it was not his time to die either. I was also not there and it all happened during the early morning hours of my birthday.
This happened over two months ago and it is why you have not seen me on the blog. I have been hiding in the closet, turning on the music, and screaming into a pillow at the top of my lungs. I have had to scream out my grief until I have literally lost my voice. I still expect that I will be crying months from now.
I have also had to help my children who were both incredibly harmed by Hero's death and his absence. He was the Guardian of Our House and he was also the guardian of any of us when we got ill with a cold or the flu.
Crying in the closet and screaming into pillows has been my way of grieving. I give myself permission to quietly slip away and cry my heart out in the closet when I need to.
You have your way of grieving and I ask you to give yourself permission to do whatever it takes to get your grief out. I ask you to give yourself permission to grieve on your timeline and not on someone else's timeline.
What can you do when you are shattered by infidelity?
You can take your time to grieve, on your own timeline, knowing thousands have walked this same path and continue to walk the path now. But the most important thing all of us can do is this:
We Can Persevere.
I came across a video recently that encapsulates the message of perseverance.
Can you imagine swimming in the ocean on a beautiful, sunny day and being dragged underwater by a shark, almost dying, and losing a limb and your hand?
Neither can I.
But, this happened to a 17-year-old girl named Paige Winters. She serves as an inspiration to us all:
The thing that strikes me about Paige is that she has not lost herself throughout this experience, even though she has lost a limb. Instead, she has magnified who she is through this experience. Paige has kept going and in keeping going, her positive energy has drawn many to her.
She also serves as a model for forgiveness. She realized that she was in the shark's home in the first place.
Summary
There will be a loss of your sense of self after D-day. And there will be feelings of losing the marriage you once knew. This is what grieving after an affair is all about.
It is important to move through the grieving after an affair process at your own pace and to let your body guide you as you go. You are an individual and you decide when and how to grieve.
Do not allow others to tell you that you should get over it. Don't let others tell you when you are allowed to grieve and when you are not allowed to grieve. You decide when and how to grieve and it is all up to you.
Even if you are 10 years out from D-Day, it is very possible that something will trigger you to start grieving again. This too is normal. Don't allow others to tell you that you should be over it because of (fill in the blank).
You are the one who has to live with the pain and you decide how and when you process it; even if it is not convenient to your wayward spouse. After all, your wayward spouse's affair was not convenient to you. You did not cause the problem and yet you must live with the fall out.
Therefore, you dictate how you grieve, when you grieve, and what you need your wayward spouse to do to help you heal from the his or her affair. You are in the driver's seat and you will conquer grief.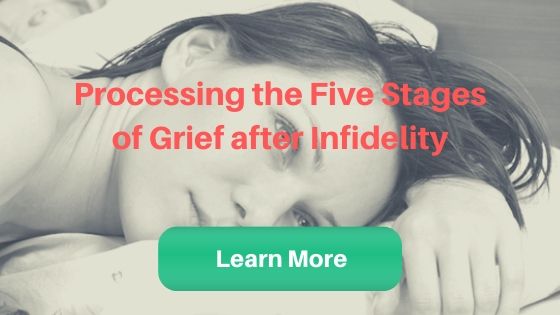 Sources:
http://www.ranchocounseling.com/blog/is-this-normal-losing-yourself-after-infidelity
https://www.affairrecovery.com/newsletter/founder/grieving-betrayal-after-infidelity