When dealing with infidelity, understanding why the affair happened  can help you determine what the chances are that the relationship will survive.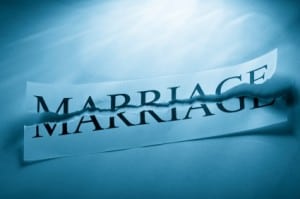 At some point all of us who are dealing with infidelity have asked the question, "Why did the affair happen?"  Obviously every situation is different and there is no simple answer.
Some people are unfaithful for very deep-seated emotional reasons, while others are unfaithful because of their beliefs about the opposite sex.  Still others are unfaithful because infidelity is rooted in the marriage itself.
Whether you are the victim or the cheating spouse, it is important in the healing process to try to understand why the infidelity has happened.  Once you have an idea of why it happened, you can then consider what you need to do about it.
We all know that not all marital affairs are the same, and therefore happen for different reasons.  In fact, men and women often are seeking different things when they get involved in an extramarital affair.  Research by Shirley Glass and Thomas Wright indicates that there are important differences that determine why men and women cheat.  They found that women are more likely to link sex with love, while men's affairs tend to be primarily sexual.
Of course, this is not true of all men or all women.  Some men look at an affair as a return to excitement and romance, while some women feel that unattached sex adds spice to their lives.
Don-David Lusterman, Ph.D., author of "Infidelity-A Survival Guide" states that:
"In many instances, the beliefs that people hold about why people stray make it difficult for a couple to communicate when an infidelity is discovered."
For instance, a woman may find it hard to believe that her husband was simply sexually curious and that his affair had nothing to do with love, because in her mind she cannot imagine that sex can occur without love.  On the other hand, a man may find it hard to believe that his wife had an emotional affair without any type of sexual contact.  He believes a man only gets close to a woman for one reason—sex.
Understanding Why You Had Your Affair – The Simple 5-Step Process
Dealing With Infidelity – Why Did the Affair Happen?
In an attempt to understand why affairs occur, we reveal some of the top reasons Dr. Lusterman has found for why people have affairs.  When dealing with infidelity, it may be helpful to note which reason(s) fits best with your situation and examine it (them) with your partner. (Link to Dr. Lusterma's Facebook page)
Not understanding what relational love is
Inability to communicate feelings or needs
Not having the verbal skills to solve problems together
Not being able to accommodate to one another's needs or interests
Not really knowing the person you married (for example—unaware of some sexual problem)
Not being able to cope with cultural or ethnic differences
Unrealistic expectations about the nature of marriage
Disappointment that your mate has not grown in the same ways you have
Emotional need (feeling lonely in a relationship and looking elsewhere)
Losing the sense of fun and excitement you once had as a couple
Getting so caught up in life's daily obligations that you lose sight of one another.
When dealing with infidelity, you will see that knowing and understanding why the affair occurred  can help you determine what the chances are that the relationship will survive, how the cheated on spouse should handle it, how the cheating spouse can resolve his feelings about staying in the marriage, and what kind  treatment (if any) might be the most helpful.