While we know that both men and women cheat in equal numbers, it seems we do not hear much about female wayward spouses and why they had an affair. So why do women cheat?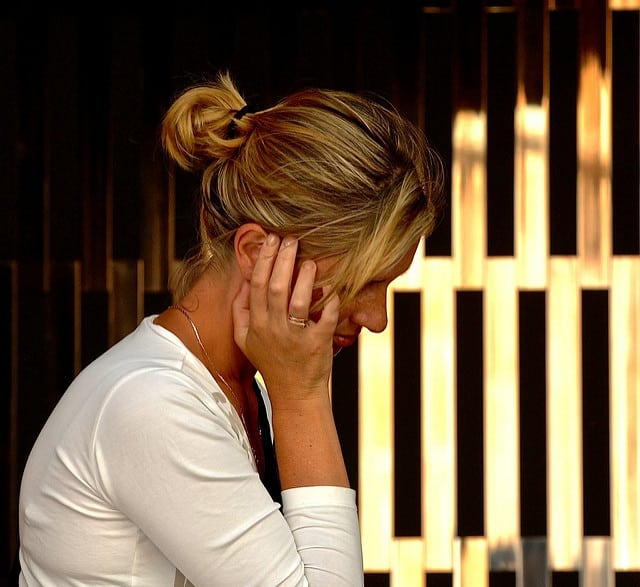 By Sarah P.
Before diving into this blog post I wanted to preface it with the idea that all affairs are equally damaging to marriage, to families, and most of all to betrayed spouses. All affairs contain universal themes and every betrayed spouse goes through infinite pain, whether they are male or female.
However, there are some differences in the kind of damage caused and the repercussions of affairs by women. In this blog post I wanted to explore some of the reasons women have affairs and how affairs and affair recovery might impact men in slightly different ways than women.
I will be discussing some universal themes that apply to both genders, but mostly I will be looking at the perspective of the male betrayed spouse. While examining the male perspective, this blog post is in no way meant to undermine the experience of the female betrayed spouse.
Brandon
Brandon and I were project managers on the same team at a non-profit that focused on ending world hunger. Brandon was a reserved, thoughtful consultant who was all business. He wore old-fashioned business suits to work, wore thick glasses, and often had a stoic look on his face.
This was in contrast to his weekend hobby, which was spinning electronica as a DJ. He had spent tens of thousands of dollars on his hobby, made a lot of money, and had several houses paid off.
Yet, none of the women at work noticed Brandon because he was so soft-spoken, small in stature, and reserved.  Brandon never spoke about personal issues and kept conversations short and to the point.
Brandon and I decided to do a project on our own time. We had an idea to set up blogs for each village that our non-profit sponsored. We figured it would be a good way for donors to "see and experience" the people in each village on a more personal level.
One day we went to lunch and were talking about the technology aspects and hurdles that we would need to overcome to implement such a system.
Out of the blue, Brandon said, "you know I was once married to a woman when we were in college."
Genuinely surprised, I said, "I never knew that. What happened?"
Brandon replied, "She cheated on me. Found her in bed with my friend after I got out of class early."
I was stunned and said, "Are you kidding me? I am so sorry. That must have been terrible!"
He shrugged and replied, "Oh that was a while a back… who cares."
And then, he went back to talking about the nuts and bolts of technology of our project as if nothing had happened. He made it clear he did not want to explore the topic further. He said what he wanted to say and then the subject was closed again.
I was left stunned because when someone announces such things, I am used to talking about it. I naturally want to comfort people and make sure they are okay. But, Brandon clearly did not want my sympathy.
Strangely enough, scenarios like this have occurred with two other men, both casual acquaintances. Each time, I wanted to know more and each time the man did not want to explore the topic further.
It has left me wondering why such topics come up in random and unrelated conversations and then disappear just as quickly. Obviously, in these cases, each man needed to get this event off his chest, but why not explore it once it is out in the open?
When I thought about writing this article, I knew that I wanted to interview a man who has been betrayed by his partner or wife. I was having trouble finding someone who was willing to talk about it.
Fortunately, as part of the Affair Recovery Movement, Kyle Benson, who is the blog manager at The Gottman Institute, graciously agreed to have an interview with Doug and I about this little-discussed topic. You can listen to that here:  https://www.emotionalaffair.org/kyle-benson/  
Our Psychological Make-up
I believe that men and women are wired differently and because of this wiring, it is very difficult for men to be betrayed by their wives. While we know that both men and women cheat in equal numbers, we do not hear much about female wayward spouses.
One of the reasons for this is because women tend to be more careful when they cheat and often do not have a subconscious need to be caught. But, the biggest reason this is not talked about is because of the issue of shame.
Culturally, a man's fundamental masculinity is (wrongly) tied to his virility and his ability to please a woman. If a woman strays, this calls into question a man's very masculinity. Such a situation cuts to the very core of a man.

Society still has a double-standard in that many expect men to cheat. About men, I still hear things like, "boys will be boys" and "men need variety" and "men are not wired to be monogamous." The more wealthy or successful a man is, the more society takes for granted that he will have a little, black book full of women's names. Among some very immature or macho men, having multiple women at the same time is a badge of honor.
This is not the case for women who cheat. Women are still the center of the home, even though feminism has influenced culture for the past 50 years. In many conservative circles, women are expected to find a good man and settle down. In these conservative circles, men are expected to find "good women" and it is taken for granted that "good women" don't have premarital sex. Or, if they do, they keep this secret well-hidden.
Regardless of what feminism has taught us, gender roles are alive and well. And that is okay. I find nothing more wonderful than having the privilege to be a wife and a mom. (But, I am also grateful that I am able to work from home as a writer and marriage mentor.) Still, above all else, I am a wife and a mom. I do not judge women who do not feel the same way that I feel. I do not judge women who are not in the position to stay home. The important thing is that we all have a right to choose and do what suits us.
Having said that, once children come along, moms tend to be the center of the home. It has been shown that a mother is the strongest influence in a child's life. Moms are generally the ones who cook dinner, who nurture, and who are involved in every aspect of a child's life. Moms tend to be the very glue that holds the family together.
When a mom cheats, it turns the entire family system upside down and everyone suffers tremendously. Mom is no longer interested in being a wife and a mother to her children. Nope, she has gone off the deep end and her interests are elsewhere. This is not good for the family.
Generally, when men cheat, the family can continue plugging along since the affair probably will not be out in the open with the children. Many families are used to dads working late and so he generally does not have the largest role in day-to-day family life.
But, when a woman has an affair, the whole family falls apart. Women are often no longer invested in the well-being of the children. It is almost impossible to be invested in the well-being of the children and the affair partner at the same time.
Men who have affairs have demonstrated that they are masters at compartmentalizing. This is one reason why some men can have affairs for several years until they are found out.
However, I would dare to say that the children suffer in a more visible way when moms have an affair since it generally causes them to lose interest in their family.
This is not to say that children do not suffer when a man has an affair. Everyone suffers when a man has an affair because everyone can tell something is not quite right, even if it is not spoken.
But, when a woman has an affair, the day-to-day activities are disrupted in a more noticeable way. Basically, all affairs are equally terrible, but a female wayward spouse is generally much more disruptive to the children in a dramatic way.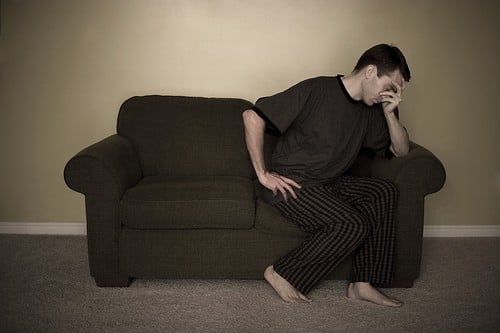 The Social Implications for a Man
When a man is a betrayed spouse, he generally has nowhere to turn. Betrayed men often do not reach out to support systems such as their parents because doing so makes a man feel as if he has failed at life. Men are not socialized to be able to call up a good buddy and spill out their heart for hours. Even if such a thing were to occur, a man's buddy generally wouldn't know what to say to sooth their betrayed friend. The two men would not be able to spend several hours together analyzing every detail of what had occurred from many different angles.
Women are socialized to do these things and have done them from a very young age. But, men have not been socialized to behave this way and it leaves a man feeling extremely alone.
Even if a man does talk about the affair, it brings up such a tremendous amount of shame and this shame alone often makes a man shut off his feelings. After all, most men have been socialized to "keep their woman happy" and if they cannot presumably make their wives "happy," they feel they have failed both as a person and as a man.
Our society does not have any kind of space in which men can talk about these hurts and betrayals openly. I believe it goes back to how boys were and are socialized. Often, when boys are hurt during play, they are told by the adults to pick themselves up and move on. Some are told, "boys don't cry" and feel a tremendous amount of shame when they cannot control their tears.
I have spoken to many men who were not held or cuddled by their parents when they were growing up. It did not matter if they were physically hurt—their parents taught them to be stoic.  To me this is both tragic and unthinkable.
I knew about the difference between how boys and girls were socialized before I had children of my own. When my sons were born, I made a very strong point of using "attachment parenting" so that they would grow up to be sensitive men who were in tune with their feelings. I carried my sons around in slings when they were infants and have always been there to snuggle with them each day. When they cry, I tell them that they are very brave and that it takes a big person to be vulnerable around others. I am very actively trying to bring them in touch with their feelings and vulnerability so that they can better weather life's storms. I believe that when each person is in touch with every aspect of themselves and allowed to be themselves without shame, it benefits them. They can become their best selves.
Men have not traditionally been afforded such a space in Western culture. I believe this is why affair recovery can be extremely difficult for men. Many men never have the opportunity to truly sort through their feelings and thus truly recover from infidelity. A safe space is needed to do the work and there are very few truly safe spaces for men to do the work.
So why do women cheat?
There are many "surface" reasons that a woman can cheat and they include:
Lack of Satisfying Connection
Need for External Validation
Need to Feel Passionately Desired
Husband Has Stopped Having Sex with Her
If you notice, most of these reasons have nothing to do with a betrayed husband or his actions.
Of course, these are all surface reasons as to why a woman might cheat. In the end, a woman cheats because she is making the choice to cheat. Life is never perfect, but cheating does not solve life issues. It only makes them worse.
I wanted to point something out about mental health
Notice that both men and women can have affairs to mask depression. Often people mistake depression for dissatisfaction with their marriage. The reason for this is that depression often hides itself among life's problems. If we are depressed and unaware of it, we can easily point toward anything in life that is not going perfectly and mistakenly believe that a life event is the cause.
If we are depressed, we lack serotonin and dopamine and an affair is a way to temporarily get these brain chemicals flowing again. But, affairs are a terrible way to self-medicate. It would be so much easier on everyone if the depressed individual sought therapy, regular exercise, and/or medication.
One therapist says this about a client she was counseling:
 "Not that she doesn't have a handsome, successful husband. Not that she doesn't have two adorable children. Not that she doesn't have a beautiful home with two acres of land. Debra, a stay-at-home mom seems to have it all. But, does she?
Actually home sweet home is not so sweet. Humdrum days – food shopping, cooking, cleaning and carting her kids around – go on and on. She feels trapped, bored, powerless, and lonely. Her brain chemicals are on strike. Serotonin is in short supply as is dopamine, vasopressin and oxytocin─brain chemicals that ensure good moods, bonding, and passion.
To top it off Debra's husband doesn't get it. He's too busy trying to get ahead to get into her. Along comes an attentive, sexy admirer and bingo!" (1) 
This therapist is describing a perfect storm of events. But, the final straw is the fact that this client is unknowingly suffering from depression. The affair will temporarily get the chemical soup going that the wife needs to get through her day.
But, this is a dangerous soup indeed. It would be like stubbing one's toes and taking morphine to soothe it. Morphine is a very dangerous and addictive drug and should never be used for things such as stubbed toes, which merely need time to heal. Of course, this is an over-simplification. I am merely using this example to highlight the danger of using an affair to treat depression.
What is most interesting is that when women have affairs, they have no real desire to leave their husbands.
Consider this excerpt from an article about why happily married women cheat:
"According to new research, many married women are seeking affairs for romance and sexual satisfaction without any plans of divorcing their partner.
The research, which looked at 100 heterosexual, married females between the ages of 35 and 45 and their online conversations with potential suitors on discreet dating service AshleyMadison.com, found that 67 percent of the women seeking an affair cited the desire for more passion.
The most predictable thing about a relationship is that the longer it progresses, the quality and the frequency of sex between the couple will fade," says Eric Anderson, co-author of the study, a professor of masculinity, sexuality and sport at the University of Winchester in England and the chief science officer at AshleyMadison.com. "This is because we get used to and bored with the same body." The boredom of marriage drains intimacy and excitement.
Surprisingly, many women lusting for extramarital intimacy have no intention of divorcing their husbands. Anderson explains that all of the women evaluated in the study had no desire to leave their husbands. Instead, they were adamant that they were NOT looking for a new husband. "Many even stated their overt love for their husbands, painting them in a positive light," says Anderson.
Rather than seeking multiple partners, women in the study exclusively wanted an affair with only one man.
Women get lost in the boredom and monotony of marriage, according to Dr. Jane Greer, a New York-based marriage and sex therapist and author of How Could You Do This to Me? Learning to Trust After Betrayal. When they want to feel like they're special and adored, they tend to seek only one partner to fulfill that need if their husband isn't meeting it. "They look for Prince Charming who makes them feel like a beautiful princess and can make them feel appreciated again." (2)
Yes, marriage can be monotonous, but once again, cheating is not the answer to a monotonous marriage. The answer to monotony is to woo and reinvest in your marriage partner the same way that you might reinvest in an affair partner. I believe that is wayward spouses would treat their marriage partner the same way they treated their affair partners, an affair may not happen in the first place.
Much of the "high" from the affair is completely a construct developed in the mind of the wayward spouse. The wayward spouse has made up some grand story about this mysterious affair partner and it is the story that they tell themselves that drives the affair—not the affair partner.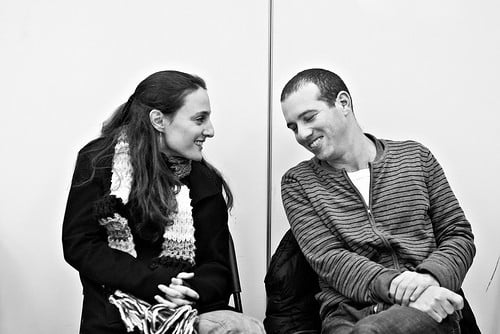 My Secret Crush
One time I asked a friend, who also happened to be a psychologist, what was responsible for the feeling of love at first sight or the overwhelming attraction to a coworker that you have just met. I was newly single and had been harboring a secret crush on one of the new directors in my workplace. I knew nothing about him—just that he seemed to be my preferred personality type and that he was not wearing a wedding ring. Some of my coworkers said he wrote fiction in his spare time and that sent my crush into overdrive.
Now, I am going somewhere with this story, so please be patient. After I became single, I asked my friend the psychologist why I had such a crush on this new director whom I knew nothing about. Sure, I listened to him often in group meetings, but rarely spoke to him directly. When I did, it was a one-sentence status on a project. I was embarrassed to show my feelings so I kind of went out of my way not to talk to him. (Not a great tactic for getting to know someone!)
Anyhow, my looked at me slyly and said, "you are projecting a story onto this man. You know very little of him, but you are writing a story about him in your mind that makes him seem like the perfect catch."

That made sense.
She continued, "since your fiancé left you and you are vulnerable, you are naturally looking for that night in shining armor to rescue you from your distress. He just happens to be the person that you project all of these feelings onto. And by the way, this is also why people have affairs."
Wow, in that moment, she demystified relationships for me and I had a major paradigm shift. I needed to get to know what men were truly about rather making up stories about what I thought about based on whatever psychological needs I had at that time. Also, my crush on this fellow ended instantaneously.
It also gave me insight as to why my fiancé cheated on me and left me for a woman he hardly knew. He was projecting some kind of story onto her and that fueled his desire for her. Later through the grapevine, I found out that she was not at all what he thought she would be. Apparently she was controlling, narcissistic, and looking for someone to support her family in a foreign country. 
Back to what my friend said—it is very important because this is the entire allure of the affair partner. The affair partner is merely a person onto whom someone projects their hopes and dreams. And if the affair partner wants to keep the affair going, she (or he) will keep up the charade.
For example, when a female wayward spouse meets a male affair partner at work, she only sees him putting his best foot forward. He shows up in his best clothes, puts on his best smile, acts like a team player, probably does his job well, and may even be admired by others.
She sees an image of someone at his best and assumes that is who he is at his core. She does not see him at 6am with morning breath and tousled hair. She does not wash his dirty clothes. She does not see him as his moods fluctuate.
Instead, she sees this one-dimensional character onto whom she can project whatever she feels she is missing in her marriage. She can tell herself a story about how he is the perfect mate and will meet all of her needs. This is the allure of affairs partners and it is the only thing they have over a spouse.
But, it is also a fantasy world. The affair partner never turns out to be any of those things she was hoping for because the affair partner was just a construct in her mind. Only this mind construct also happened to have a physical body. The affair partner is not special—anyone could have been the projection screen onto which the ideal partner was projected.
The male affair partner is never better than the husband.
This same principle holds for male wayward spouses and their female affair partners. The other woman does not have any of those attributes that a male partner believes about her. She is no more than a body onto whom he is projecting what he believes lacking in his marriage.
Of course, this applies mainly to emotional affairs or physical affairs with emotional components. This principle could apply but does not necessarily apply to purely sexual affairs or one-night stands.
How the Female Affair Is Different
The issue of the female affair is a dangerous type of affair for a marriage. This is because it is generally an affair of the mind, the body, and the soul. Commonly, a woman will forge a deep emotional connection with the other man well before she has an intimate relationship with this particular man.
It has been found that women are better at hiding affairs than men. By the time the affair is discovered, the woman has often gotten to the point where part of her does not care if the affair is out in the open.
Consider this excerpt from an article about female affairs:
"Diane left her marriage emotionally long before she had an affair. She says she was living with a lot of disillusionment in a disappointing, sexless marriage.
"You feel the loss of your dreams and hopes and how you thought things would turn out," Diane says. "I was very lonely; I could never understand the concept of being lonely in a marriage until it happened."
Diane began to flirt with other men to get attention, but she never considered having an affair. After a business trip with a friend turned romantic, she began a long-term affair, a path she admits she was likely on anyway as her marriage dissolved.
Using another partner to transition out of a bad marriage is one of the common reasons women have affairs.
"They are on a sinking ship and use it as a life raft because they don't want to just jump into the cold water," Reilly says.
She also sees some women have affairs during periods of vulnerability or life change, like when a child goes off to college or after a job loss. They may see it as a form of comfort during upheaval.
Another common reason is a cry for help in the marriage. One of Reilly's patients had an affair, ended it, and then told her husband as a way to point out they were in more trouble than he thought.
Reilly says her clinical experience has shown that affairs are almost always caused by problems in the marriage. Therapy may be helpful to avoid going down that path.
"People have affairs because they are looking for something," Reilly says. Although she sees a number of couples grappling with infidelity, "more people come to me [before it happens] because they want to save their marriage."
Women are also less likely than men to have an affair that "just happens," because they tend to think longer and harder about the situation, experts say." (3)
I would like to discuss a very particular type of affair: the affair born of a sexless marriage. Sometimes affairs happen because there is an enormous disconnect between spouses in terms of physical connection. Consider this post from a Yuku community board:
"I feel … like I die more everyday. I have so much love and real passion to give and it's not wanted, appreciated, or returned. …The man that loved me is dead. He is like a zombie. … I know my husband is a porn addict and is on sex hook up sites yet doesn't want me. I have men flirt with me everywhere. He makes me feel like an ugly old woman just sitting out in the country waiting to die."
Rejection is a common theme: "But even when I think the mood is right and I try to initiate, she just brushes me off like I'm a dog trying to hump her leg," writes one man. So too is low self-esteem as a result of the rejection: "I guess since I have gained a few stretch marks and dimples along with my pudginess, I am no longer attractive to him."
Some admit to turning to infidelity: "I have sought the physical and emotional intimacy I require outside of my marriage. Please do not condemn me for this." Most posters describe a relationship that started out with a healthy sex life.  "In the start, sex was ok," writes one woman. "After two years or so, things dwindled and died away."
Often, things take a turn after the relationship reaches a cozier stage: "Once the honeymoon phase ended (basically right after she moved in) sex went from a couple times a week to once every other month," writes a 27-year-old man. Often, it seems to come out of the blue: "Early in our relationship the sex was passionate and amazing so I really didn't see this coming." (4)
This is a very difficult concern for both people in the couple where there are mismatched libidos. One partner feels his or her physical needs are not being met, while the other partner feels it is unfair to make physical demands.
There are times when people have affairs purely for physical needs. There are times when women have affairs because physical needs are not being met in the way that they need them met. One time I read that 20% of women are in sexless marriages against their wishes. This often causes them to stray.
I have noticed that when people have high libidos, sexuality is very much part of their core identity. When it is part of their core identity, they have a difficult time compromising with those who have lower libidos.
I am not judging people with high libidos or with low libidos. I am simply pointing out a dynamic that occurs between people and this dynamic can sometimes wreak havoc on a marriage since each partner feels their needs are not getting met. One partner requires frequent physical intimacy the way they require air.
One time a colleague in the mental health field told me in confidence that they required frequent intimacy more than they required food or water and that a lack of it would be a deal breaker. That person admitted they would have an affair if their partner were at a point where the partner could not meet their needs.
This is a very loaded topic because there are very real health concerns that can interrupt a couple's intimate life. When one person in the couple requires an intimate life the way people require food or water, it will be very difficult for the other partner if they experience a health problem that either lowers their libido or causes them to have pain. While it is not right, this can cause the high libido partner to go over the edge. Sometimes these high libido partners are women and this causes them to cheat.
Still, cheating is always a choice and someone time repercussions can reverberate for a lifetime.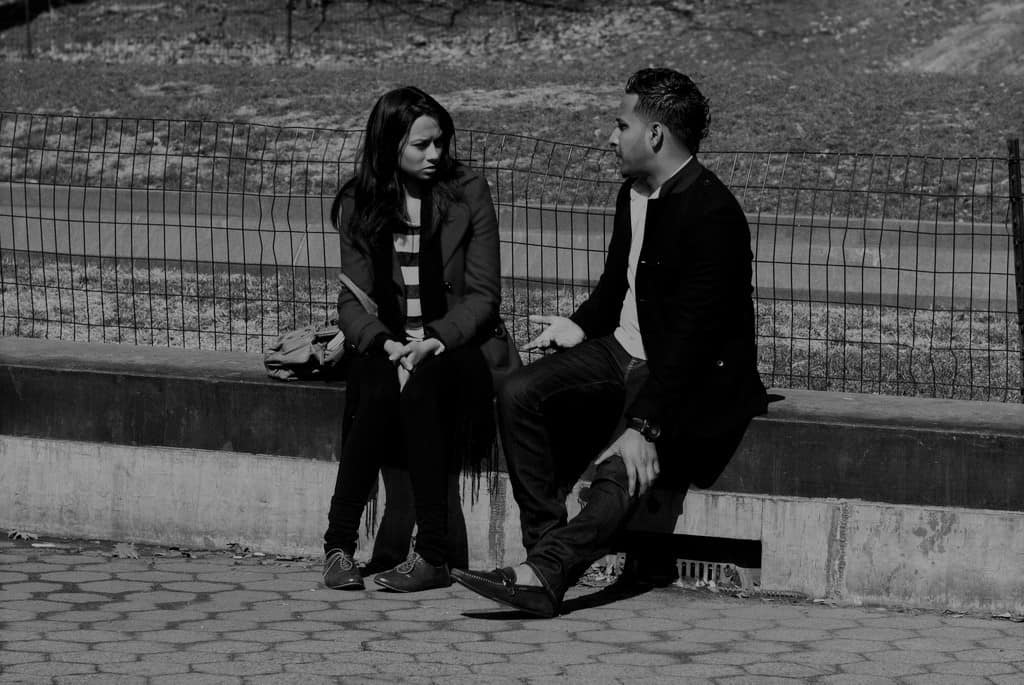 A note to wayward female spouses who hesitate to leave the other man:
I wanted to take the time to write a special note to any female spouses out there who either hesitate to leave their affair partner or who have left him and continue to miss him.
If you are having an affair, you are harming your spouse and your children in more ways than you can imagine. The other man is not the solution to your problems. If the other man makes you feel special, he is doing it to get his own selfish needs met. He does not genuinely care about you.
Some men can separate the act of physical intimacy from love. So, there is a very real possibility that your male lover is using you solely for his selfish physical interests. However, he will tell you what you need to hear so that you agree to meet his selfish physical needs. The other man does not care about you.
On the other hand, you have a husband who cares so much about you that he was willing to take a vow in front of friends and family professing his love and loyalty. Your husband may not be perfect, but he has committed to you.
I can assure you that this is something the other man is very unlikely to do. Statistically, even after a marriage is destroyed due to infidelity, almost no one ends up with their affair partner. Of the very small percentage of people who do marry their affair partner, almost all of those marriages fail.
The other man might seem like an escape from your problems, but this is just a mirage.
I am not judging you for having one because I realize you were probably in a tremendous amount of pain before you had an affair. But, I can assure you an affair is not the answer and in the long term, you will deeply regret what you did and you will feel utterly used.  Therefore, for your own sake and your own mental health, I would recommend that you leave the other man and begin the healing process with your husband.
If you have left the other man, please don't miss him too much. You are merely missing an illusion.
A note to wayward female spouses who are rebuilding their marriages:
I am grateful that you have decided to do the work of rebuilding your marriage. The final results of your efforts will be very rewarding. Please realize that your husband might need a lot of time to work through this and be patient with his questions. Or, he might also not want to hear details. He might want to move on without revisiting the past.
Either way, it is important that your actions are reassuring to him and that you make an effort to show you that you love him in the way that he feels loved. I recommend having both of you taking the Five Love Languages test to find out the other's love language and to accommodate it. It will be rewarding if both you and your husband do things for the other that are part of your individual love languages. Perhaps you need more flowers and spontaneous acts of appreciation while he might need more words of respect.
Final Note to Male Readers:
The time for silence and keeping feelings to yourself has ended. I admire those of you who have come forward to share your stories and I hope that more of you will come forward to share too. Please help me remove the shame for other men out there by coming forward and sharing your story. Everyone here is eager to help you through your recovery. We will honor you and your healing and hope to change the idea that men need to suffer through things alone.
In fact, it is time to get rid of that social paradigm that tells men to keep things to themselves. It is time to welcome men to share their pain without shame and without feeling less masculine. It takes a strong person to share pain and strength is a masculine quality.
If your wife had an affair, it is not about you. So, please do not keep yourself up at night comparing yourself to the other man. You will be merely comparing yourself to an illusion since the other man was not any of those things your wife imagined. There is no sense in comparing yourself to a projection.
I sincerely hope that you and your wife will be able to rebuild your marriage and soon have a marriage that is better than ever. If you need a little more personal guidance about your unique situation, don't forget that Doug, Linda, and I all offer mentoring services. I wish you much good fortune on your path to recovery.
Sources:
Praver, Frances. PhD.  Why Women Have Secret Lovers. From https://www.psychologytoday.com/blog/love-doc/200907/why-women-have-secret-lovers
Gallagher, Nicola. Why Happily Married Women Are Cheating. From http://www.huffingtonpost.com/knowmore-tv/why-happily-married-women-are-cheating_b_5787280.html
Worth, Tammy. Why Women Cheat. From http://www.webmd.com/sex-relationships/guide/why-do-women-cheat#2
Clark-Flory, Tracy. How People Their Escapes from Sexless Marriages. From https://www.salon.com/2015/04/16/i_feel_like_i_die_more_every_day_the_bed_death_of_sexless_marriage_is_real_and_its_heartbreaking/
Photo:  Pedro Ribeiro Simões