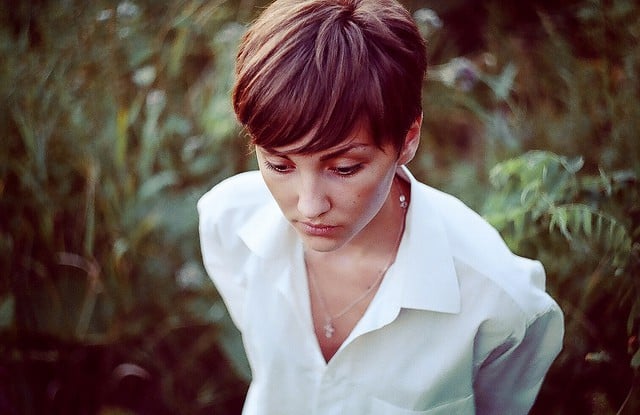 By Sarah P.
Please know this title is tongue-in-cheek because you cannot make your spouse cheat on you.
The theme of this article is about how you made your spouse cheat—according to your spouse. Like my article last time, there will be lots of questions at the end.
However, this is an important topic because many wayward spouses believe their betrayed spouse made them cheat. They have to build up a narrative in their mind where they (the wayward spouse) is some poor, neglected, uncared for, unloved, and unseen person.
In actuality, it is the betrayed spouse who is all those things because the wayward spouse is carrying on an affair. During this time, the betrayed spouse will be literally unseen, unheard, unloved, uncared for, and neglected by the wayward spouse.
It's a universal theme and the only variation is to what degree a betrayed spouse experiences this treatment.
I was reviewing the last 3-months of my relationship with my ex. I was thinking about the subtle attitude shift in him that was happening. I did not see this shift (and its full significance) at the time. I knew my ex had gotten a promotion and he sometimes felt unworthy of the job and barely hanging on.
What would I do? Build him up of course.
But, through the fall, I remember having the strangest moments and strangest conversations with my ex. I wrote it off to stress on his part.
Also, I was a lot like the frog in the pot—the heat was turning up so gradually that it was hard to notice.
Here is what the last three months were like…
Here is the core of what he was doing during these strange moments: he was taking the things that he always felt were positive about me and turning them into negatives.
It could be anything at all; nothing was sacred.
The other thing I noticed were situations like this: if we saw a movie and I enjoyed it as much as he did, he would become angry with me and tell me to stop talking about it so much. But, it had always been normal for us to talk about movies we loved.
Now he got angry if I loved a movie he loved. It made no sense at the time, but it does now because he was attempting to paint a terrible picture in his mind about me. If he failed at doing this, the guilt would creep in and then the guilt would turn to anger against me. Because it would cause him to wonder why he was doing this to someone who was innocent. That would cause him to look at himself and he did not want to look in the mirror and see a jerk. So, he became angry.
The Coffee Shop
During the month before he broke up, he found out that a local coffee shop we went to had a poetry slam where people could stand and read their work out loud to others. Well, I had ten years worth of poems and was excited to hear about this opportunity.
I assumed he and I would both be going, but when I wanted to go, he became very angry and said he was the better poet and I would embarrass him. So, I did not go. One time I had the audacity to show up at the coffee shop unannounced during a poetry reading and he stormed out.
Then there were the times he would wonder aloud in front of me and say things like he always thought he would marry a woman with a boy's body; she could follow him up mountains.
He and I had climbed mountains for quite a while and I was his athletic equal. But, all of a sudden the fact that I was not shaped like a boy became a problem. He said I could never truly be his athletic equal—even though I had been up to that point and also ensured we had workouts at the gym almost every night and ate healthy meals.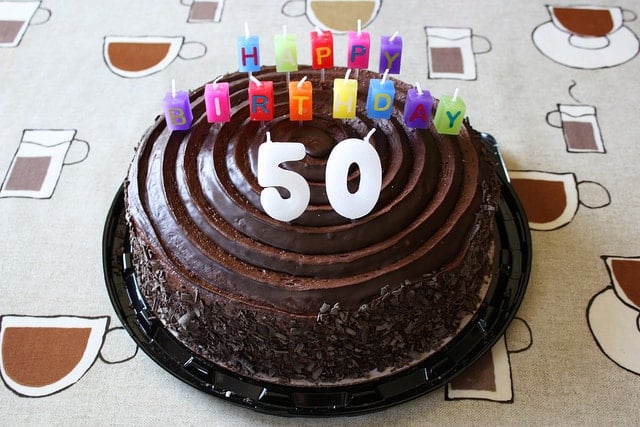 The Birthday Party
One time it was a coworker's birthday. My ex had picked the restaurant and none of us had been there. Once we got there, we realized it was more of a bar and had no food. This colleague was bringing his wife and small children. I knew the wife and children well and wanted a comfortable venue.
I gently recommended that we find a nearby restaurant more suitable for toddlers, especially since there was no food on the menu. I thought about the coworker's wife and children and wanted to include everyone.
But, I said it very gently, "Now that we are here and we can see our colleagues wife and children may not be comfortable at this venue, perhaps we can go somewhere nearby. I can look for something and you can call them before they arrive."
At that, he yelled to everyone in the room: "You are SUCH a wet blanket!! Why do you ruin everything! You ruin everything good! You ruin fun!"
I was embarrassed and walked outside in tears. One of my female friends/colleagues was there and she followed me outside.
She said, "Sarah. I have NEVER seen him treat you that way or speak to you so disrespectfully. Are you going to allow this?"
I felt like a deer in the headlights and told her I did not know what to do. My thoughts failed me. She and I ended up leaving the venue and sent apology emails to our coworker who had not yet arrived.
The Receipts
Other strange things started happening. We had owned a house together for a while by then and we never paid attention to who bought which groceries or paid what bills. We both had enough money and sometimes one would pay, sometimes the other. We were a couple.
All of a sudden, he wanted me to start saving all my receipts from groceries and dinners. At the end of the month, we figured out who paid more that month and the person who paid less, wrote the other one a check.
I did not understand why he was doing this, but he had some excuse about 401ks and saving. I did not complain and did this process of accounting each month without being asked and without any hard feelings.
Skiing
When winter hit, he announced a weekend skiing with his friends. In the past, I always went. I asked when we were leaving and where we were going.
He blew up.
He said I was not allowed to go.
That was the first time he had ever said such a thing. His excuse was that I was not able to ski the double-black diamonds and that was true. 
When we went skiing, I would go on the runs I could handle and we would ski together later.
I had only picked up skiing a couple of years before and had not grown up skiing like he had. But, it was never a problem; I did my own thing or sometimes took classes to improve technique.
I still remember the morning he got up to leave at 5am. I said, "Are you sure I cannot tag along? I would love to go."
That was met with absolute rage and he called me all kinds of terrible names along with the term "wet blanket." He refused to have such a 'wet blanket' on his ski trip and stormed out.
He turned off his phone. To make matters worse, the news reported a deadly accident on the way to where he was going—several young men had been killed. I was trying to reach him all day and got know answer. Because I cared, I was terrified.
I do not think he went skiing that day, but at the time I believed him and I felt so ashamed and so useless. I did not know there was someone else because he hid it well.
Trust
I was not the type to look through computers; especially since we had an agreement. If one of us was to fall in love with someone else, we must tell the whole truth and the whole story to the other person.
When I asked him if there was someone else, that just brought rage. Terrible rage and denials.
It got to the point where he criticized everything I did.
If I accidentally dropped an occasional "F" bomb, he would tell me not to be trashy—knowing full well the social standing of my family. My dad was an over-educated and underpaid university professor. The rest of my family was made up of attorneys, finance gurus, doctors, and presidents of universities, and most recently an almost president of the United States.
But, if some other woman dropped an "F" bomb, he would laugh and say it's funny when women swear and say it is 'cute.'
Around the same time, he got into Crouching Tiger, Hidden Dragon and movies of this sort. He got obsessed with all Asian films. They were entertaining, but I was not fervently dedicated to these films and he hated me for this. He told me I hated his interests and we had nothing in common.
Note: (Cue Sarcasm) We had nothing in common. We were both photographers, writers, gourmet chefs, singers, we both spoke French, we both climbed mountains, we had both been around the world, we were perfectly matched in the "physical" sense, and we both worked in the software industry. I think what he was trying to say is that we did not have the most fundamental and important thing in common…monogamy. He was right about that, but not about the other things. (End sarcasm) 
Why Was My Ex Messed Up?
Were did all this crazy stuff come from?
Well, recently I had a new theory that added to it. It was not just the other woman. He was being hammered from two sides.
And this will tie into the thinking involved in how a wayward spouse can cause himself to believe that you were at fault.
His mom always acted oddly toward me. When we would go to church with her, she always looked down her crinkled nose and introduced me as "his little friend" instead of his serious girlfriend. God knows I tried, just as I had tried to befriend the moms before that. But, her icy veneer never broke.
I knew there was something very wrong with his mom. I just did not have a name for it. He told me his dad had almost filed for divorce several times throughout the marriage because of her attitude toward people. There was a mention of personality disorder, but I had no clue what it was- in one ear and out the next. It was not just me she had a problem with.
Even more strangely, his mom had a sister who lived practically next door. His mom's sister and I were two peas in a pod. We had so much fun together and she would send me beautiful hand-written cards in the mail telling me how much she loved and appreciated me. And I felt the very same way about her.
The rest of his family treated me very well too; it was just his mom who refused to warm up.
Here is my favorite story about his mom. Apparently, she was from a poor, Chicago family. (So what? That does not matter or make the person.) But, it obviously deeply bothered her.
It bothered her to the extent that she tried to become something she was not. She joined the Junior League. She had teas and seemed to have made up a backstory about an exclusive Chicago family. She created a new persona where she was a rich socialite who did all the things other socialites (allegedly) did.
(Cue satire) I do not know of any real socialites except for Paris Hilton. Now, there is a role model! (End satire)
His mom actually came from a dirt poor and uneducated family. His aunt went on to get degrees and become a teacher.
But, his mom did not. His mom had run away to Los Angeles, married someone, and then he divorced her for unknown reasons.
Then, his mom had met his dad who was a college professor. So, they got married and she invented a completely bogus backstory and persona. She acted as if she came from old New England wealth. (Now, there is an oxymoron… old New England.)
She entertained all kinds of people and pretended to be from elite circles.
I did not care where she came from; I just wanted to be her friend and have a good relationship with her. I was always asking my ex what present I could buy for her or what card I could send. I refused to allow any bad feelings to be continued on my side.
Anyhow, since the Junior League was so important to his mom, I found a limited edition Junior League recipe book. He said it was the perfect present. I picked out some other nice things that he said she would love and so I sent them.
After I gave her the gifts, she sent me a Miss Manners book in the mail because she felt I could not possibly figure out basic manners on my own. I still laugh at that because it was such an over-the-top gift to send to someone as well as a blatant insult. Truly mannerly people do not give blatant insults.
Plus, I was raised by grandparents who were raised by strict Victorian era parents.
Do you think I knew manners?
Just come and watch me do a 12-piece place setting and see all my serving bowls and forks. Come and see my Thank You card drawer and pen collection. Come and watch me work a room during a Daughter's of the American Revolution meeting.
You know what else I did to show how mannerly I was?
Happy Birthday, Dear Jesus
Now, the following is a true story to the very detail, but I had to write it using satire. I find this story so funny, that I had to use satire. Please know that I am attempting to be funny and I do not wish to offend anyone. This story was just always so outrageous to me.
(Cue satire).
When we spent Christmas Eve with his extended family… like with 60 different people… I had the manners to go with the flow and to be tolerant to unfamiliar but meaningful traditions their family had. I always enthusiastically joined whatever traditions they had.
His family had one such meaningful tradition. Each Christmas Eve, everyone crowded into the kitchen, lit candles on a cake made from boxed cake mix, and crowded around the table for a sacred ceremony. Then the ceremony began: all 60 of his relatives sung in unison a very sacred song. And the song went this like this:
Happy Birthday to you, Happy Birthday to you, Happy Birthday, Dear Jesus, Happy Birthday to you!
I had the manners not to laugh myself silly when they did this each year. In fact, this Ode to Jesus was so important it had to be done before the Christmas Eve Church service.
If it was not done just right and on time, apparently all hell would have broken lose. And I am pretty sure that the Devil could ruin Christmas even more than The grumpy Grinch.  After all, Satan can actually melt all the snow and set all the presents on fire.
Now to be fair, I was raised within a Christian context and I have great respect for Jesus and the life of healing and unselfishness he lived. He was a great man and he was also a Jew (just like me, genetically speaking).
But, I had never in my life seen a family bake a cake for Jesus and sing Happy Birthday to Jesus. Did you know that the cake his mom baked was not even Kosher? She couldn't even manage a Kosher cake for a Jewish man?
There was this other thing too.
They missed the part that Jesus ascended 2,000 years ago along with several other prophets before him.
And if someone ascends, do they really have a birthday? Because if someone ascends, they do not technically die.
They just keep their perfected body and travel to much higher cosmic realms that we mortals could ever imagine. In such realms, the concept of time, birth, and death do not exist.
Does the ascended Jesus even celebrate his birthday? Is that something they do in eternity?
Or like in Quantum Physics, does Jesus live in a realm where everything exists in a state of infinite possibilities?…which would not include time as we measure it and that would not include birthdays…unless someone wanted to create a quantum state where all infinite possibilities are birthday parties. Luckily, toddlers cannot wield their 'tantrum powers' over quantum physics.
Anyhow, I had such impeccable manners that I never questioned this tradition or the logic of this tradition.
I had such flawless manners that I did not break into frenzied laughter every time it was time to celebrate Jesus's birthday.
But, backed to the boxed cake. If you really want to celebrate Jesus's birthday, doesn't he deserve more than a boxed cake mix with expired frosting and birthday candles from 1977?
Sure, it was not even Kosher, but there is something MUCH bigger here.
Jesus, is the man who died for their sins! Jesus is the guy who carried his own heavy cross while walking up the hill where he would be crucified.
Jesus died for their sins so that there was no penalty they had to face even though they lived crummy and petty lives.
Nope, all they had to do was give "their life to Jesus," go to church, and then sin the other 6 days of the week. And when I know my ex's mom will die, she will smugly wait in a line, perched on clouds, looking at those pearly gates she wants to enter.
You know what I think will happen?
I think that when she meets Jesus, I think Jesus will give her that Miss Manner's book she gave me. Because who bakes a non-Kosher, boxed-cake from the Dollar Store in honor of the person who died for her sins and then ascended?
And I definitely know Jesus will be asking her why in God's name did she not use that Junior League recipe book I gave her. Now, that book contained a recipe for a Kosher birthday cake that was actually fit for Jesus's birthday.
Even Ari the Lion knows better than my ex's mom!
(End satire)
So back to my ex….
Sometime right before he broke up with me, he came home drunk and in tears. That was the first time he had done that—came home drunk OR in tears. This was very out of character for him.
He was really acting crazy…. For example, one day he fantasized aloud about the hotness of our friend's 12-year-old daughter and her breasts. New behavior!!!!
Crying and drunk? New behavior!
Me not being invited on ski trips? New behavior!
Me being called a wet blanket every other day? New behavior!
Note: I cannot even tell you why I tolerated this. I was very invested in the relationship. Stupid me.
So, he walked into our house around 9pm and he was sloppy drunk and in tears. He could not even talk he was crying so hard.
Apparently, his mom had driven two hours to have dinner with him, one on one.
He said, "I don't know what to do! My mom was crying so hard and she said that if I married you she would die an unhappy old woman and never forgive me!"
Then he kept crying.
Today it all clicked. He was a con…. Adult Child of Narcissist(s)
And my experience was so a con. That is an acronym I invented : SOACON. Spouse Of Adult Children Of Narcissists.  (Or almost spouse.)
Isn't that a perfect acronym?
Because when you are married/engaged to the adult child of a narcissist (ACON), nothing is as it seems. Life can feel literally like a con sometimes.
If you are married/engaged to the adult child of a narcissistic mom, he will spend his life looking for the perfect woman.
Once he finds her, he will often pursue her to the ends of the earth. The adult child of the narcissistic mom projects all these qualities he has in his mind about what makes the perfect woman.
Since he cannot not tell if a woman has those qualities, he project the perfect woman onto her. But since a woman is not a mind reader, one day she will make a mistake and be a wet blanket, just like me!!
Or maybe another woman will be involved—or maybe a narcissistic mom—or maybe both. That was my case. He had a narcissistic mom and a narcissistic other woman hitting him from all directions.
A switch is flipped in his mind. I was no longer the perfect woman: mummy did not agree and the OW probably made promises of kinky sex and threesomes.
I fell from the 'perfect woman' to 'evil woman who is a wet blanket.'
Falling from the 'perfection pedestal,' and into the depths of being the source of all that is wrong in a man's life, is a long fall.
But, it is all in the man's mind.
The woman (including me) never did anything wrong. And when you try to speak with the man about what the heck is going on, he will become even more angry.
The wife/fiancée who was unknowingly "imperfect" due to what mummy said caused the narcissistic wound to open – the life-long wound – given by "dear old narcissistic mom" while in childhood.
The wife just created the Cardinal Sin: being imperfect and this opened that painful wound in the ACON that will never go away.
And after this happens, an adult child of a narcissist will feel genuinely wronged.
He will feel duped because the woman he married is not a perfect. She is not a mind reader who anticipates his every preference and need before he even thinks of it—who likes everything he likes – and has every opinion he has.
That was the mistake I made—being imperfect. And every woman and man will be imperfect.  But in reality, it's not a mistake— it's a mistake in the eyes of the adult child of a narcissist.
But, he doesn't see it that way. Since you (or me) showed ourselves to be human, this caused a narcissistic injury. And since we were not perfect, we wronged him! We fooled him! How dare us not be perfect!
I believe that this is how affairs begin, if you are married so an adult child of a narcissist.
The New (False) Narrative
Once an adult child of a narcissistic finds his partner to be imperfect, he genuinely feels entitled to find the perfect woman. He goes hunting for her and will blame the betrayed the whole time. He will say, "You drove him to this!"
When he finds her, he will assuage his guilt by assuring himself you hurt him, not the other way around.
If he is caught in an affair, he will have a laundry list of how you made him cheat.
I want you to watch this chilling video by a narcissist who explains the emotional mind game he plays to psychologically break a woman. He takes great pleasure in it. I want you to listen to this video several times to take in all he says and understand the gravity of such statements.
Let's imagine this guy's video did not exist. Let's imagine he knew exactly what he was doing and was acting as predator, but that was his secret. Let's imagine he had all the thoughts and actions in the video in his mind while you dated him. But he never told you about them. He pretended to be nice; a boy next door who smiled at your mom and dad.
Well, if you married this guy, you would start to feel crazy and not know why. When this man had an affair on you—and he would – he would have already determined the strategies he would use to further break you.
So, here is the most important part…
How to make your spouse cheat on you? You marry a man just like the man in the video. That is how you make someone have an affair on you.  I say this facetiously.
However…
In reality, it's still not your fault and you did not make him have an affair. He made himself have the affair. But, he will have a laundry list of items that you did to cause his affair.
The same goes for wayward women. Since I am talking about my experience, I am talking about being wronged by a man. But a man can be just as easily wronged by a woman.
Narcissistic cheaters are equal opportunity predators.
Questions:
What did your spouse tell you about the affair?
How did he or she blameshift the issue onto you?
Did your spouse say you made them cheat and what were the reasons?
What did your spouse do to gaslight?
What did your spouse say to gas-light?
Is your spouse a con? (Adult Child of Narcissist(s)?
Are you in an experience that is so a con? (Spouse Of Adult Child of Narcissist(s)?
If so, how had it affected your marriage and affair recovery?
What's your funniest story that you have about your cheating spouse's family?
Please share your thoughts/answers in the comment section below.  Thanks!
Photo credits: