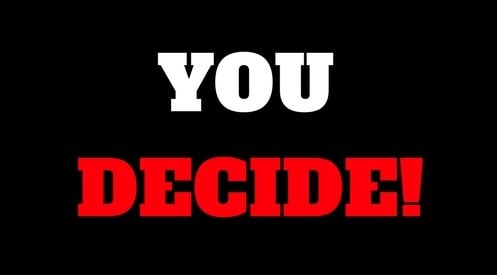 This is the latest installment of our 'You Decide' series where you will provide your opinion on a fictional affair scenario. In this scenario, you need to decide if Shannon should insist that Jason move out – or let things play out.
Shannon and Jason have been married for about a dozen years.  They live in Texas and have two kids, ages 9 and 11.  Shannon is a stay-at-home mom, while Jason is a high-powered executive for a major corporation.  He often travels the world on business related  assignments.
About a year ago, Jason had to be in Brazil for about 2 months in a supervisory role during a major equipment installation at one of his company's manufacturing facilities.
While in Brazil he met a single co-worker and they had an affair which is still ongoing.  Though this woman lives in Brazil, they manage to meet up every couple of months for about a week when Jason has to be back in the country for work.
About two weeks ago, Jason told Shannon that he is leaving her at the beginning of November and that he has consulted with an attorney.  He has completed divorce papers but has yet to actually file them.  His plan is to find an apartment and eventually bring his affair partner to Texas to live with him.
The curious thing is that Jason has yet to start looking for anywhere to live.  He continues to live at home and acts as if nothing has changed and that he isn't going anywhere anytime soon.  Yet at the same time, he leaves for Brazil for another week soon, and Shannon is sure that he will be with the other woman during that time.
Shannon finds herself in a dilemma as to what would be best for her to do next…
Their two kids each have birthdays coming up this month that are a week apart.  Shannon feels that perhaps these events might wake Jason up to reality and potentially change his mind about leaving.  But if not, and he does move out, she feels the upcoming holidays might wake him up to reality as well (especially if he is alone in an apartment).  
Otherwise he may just move out after Christmas when there are no events for a long time to wake him up, and there's also no reason for him to delay in bringing his mistress to Texas. Shannon feels that once she's here in Texas, that's it.  He'll never leave her as he will feel responsible for her no matter how bad things may get.
So, does Shannon 'play along' as if nothing is going on and hope that he decides for himself he doesn't actually want to leave (or decides he can continue to have the best of both worlds)?  Or, does she insist that he find a place and move out asap?  Or, should she do something else?
You decide!
Please follow and like us: