What happens when wayward spouses actively withhold details? Is it possible to recover from an affair without know all of the details?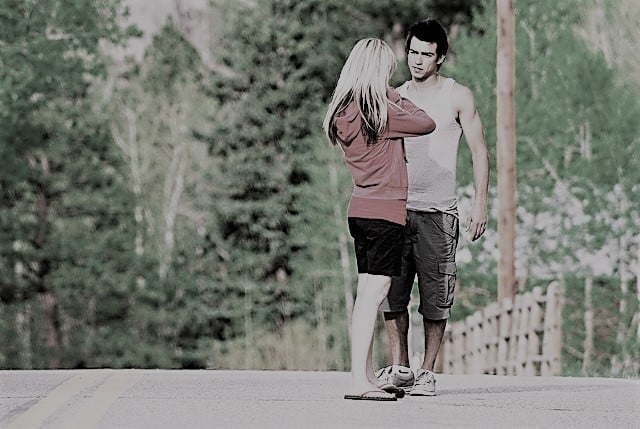 By Sarah P.
Being married can be hard, being married can be extremely lonely for days or weeks on end, being married can be confusing. Marriage brings out a mixed bag of emotions, some great and others very bad.
When an affair occurs, all of the feelings of confusion and loneliness in a marriage are magnified. On top of that, a marriage then receives a heaping portion of betrayal, shock, and disbelief.
But, one of the worst things of all occurs when a wayward spouse refuses to talk about the affair or answer questions that are important to you. Marriage becomes a nightmare akin to a funhouse.

Enter the Funhouse
Everything that you used to see clearly becomes distorted. As in a funhouse mirror, all of your memories become stretched out and grotesque, misleading entities from the past. Do you believe what you see in front of you now or do you believe the reality you knew before you entered the funhouse?
Do you trust what you see with your own eyes, or is it all a trick of light and mirrors? Which reality do you choose—the one before or the one now?
Then, there is your wayward spouse. You look desperately to your wayward spouse to give some insight into which reality to choose. You need reassurance, you need to know what to believe, you need to know how to deal with these distorted memories and if they were even real.
But, your wayward spouse just sits in silence, watching you experience the 'funhouse' all alone.
He or she does not want to tell you what is real and what is illusion. He or she just wants you to forget about it and move on.
There you are, in a purgatorial type of room, waiting to see if your life is now a hell on earth and if there will ever be a shot at reaching heaven.
Still, your wayward spouse sits silent with arms crossed, stonewalling you anytime you bring it up. Your wayward spouse gives you no clue as to what it happening.
The Sound of Silence
One of the biggest pieces of feedback that I get from betrayed spouses has to do with lack of communication about the affair. More specifically, most betrayed spouses have the feeling that their wayward spouse is holding back important details.
Yet, many details of the affair must become known to assist the process of recovery. Of course, many wayward spouses do not want to discuss details.
For some wayward spouses, discussing details bring up shame and forces them to see themselves in a negative light. Most people prefer to tell a positive story in their minds about themselves and their actions.
If there is a pile of concrete evidence that a person is not as great as they think, this can shatter their ego.
Therefore, they become selfish and resist telling the truth. They leave you all alone in the proverbial funhouse full of distorted images and they seem not to care—just as long as they do not have to look at themselves.
One the other hand, some wayward spouses jump into affair recovery and answer questions honestly and humbly.
Not all wayward spouses want to cover things up. But, a lot of them do want to cover things up, even if they seem forthcoming.
This article is about wayward spouses who actively withhold details and what happens when they do so.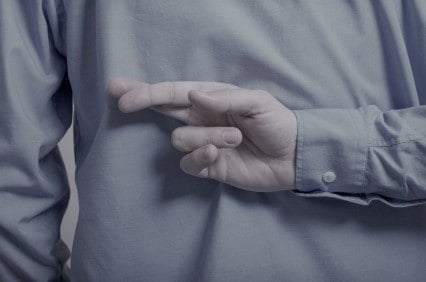 If a wayward spouse withholds details, this causes several things to happen:
The betrayed spouse cannot begin the process of rebuilding trust
The general recovery process can be stalled
The betrayed spouse is left to the mercy of his or her imagination – and imagination can be cruel
The mind will fill in harmful details that may not have happened and this will inflict even more pain on a betrayed spouse
Withholding details will remind the betrayed spouse of the secret keeping of the affair
The betrayed spouse will feel like the wayward spouse is more interested in protecting the other person, especially if the wayward spouse withholds the identity of the other person
The wayward spouse creates a power imbalance in the marriage because of a lack of transparency
The betrayed spouse often feels like a giant chump because of an affair and needs to know exactly what happened in order to feel like less of a chump
Withholding details causes the betrayed spouse to feel like there is a proverbial "in joke" that only the wayward spouse and other person understands
Things could have happened during the affair (STD's) that impact the betrayed spouse's health, and withholding details might prevent a betrayed spouse from seeking treatment
Withholding details prevents a wayward spouse from truly feeling remorse and experiencing the full force of his or her actions
It sometimes sends a message to the betrayed spouse that they are not worth it
Withholding prevents the wayward spouse and betrayed spouse an opportunity to work through some very difficult issues
Allows the wayward spouse to continue to compartmentalize the affair instead of assimilating it
The truth almost always comes out: when those withheld details eventually leak out, it feels like another D-Day to the betrayed spouse and sets recovery back to square one.
Yes, silence causes many problems, but most of all, it really does hinder affair recovery.
The Funhouse Continues
I like the insight that Brian and Anne Bercht give to a betrayed spouse on this topic.  A betrayed spouse asked for their help when her wayward spouse just wanted her to get over it and pretend like nothing happened.  Of course, the normal reaction for any betrayed spouse is NOT to get over it if they are not allowed to explore it or have their questions answered.
The affair was an overt lie in itself and withholding important information is a covert lie. Either way, it is all just another form of lying. When the lie continues, even if in a different form, it is going to be very difficult to move forward.
After all, who can trust a liar and why on earth would someone put their heart back into the hands of a liar? Anyone who has an ounce of self-protective instincts will not just forget about it. Here is what Brian and Anne said about this scenario to their reader:
If your spouse won't discuss the affair or allow you to have answers, you will never heal properly. You will be like that injured person if they are never treated. You will never be able to walk again. Him telling you that you should trust God is nothing more than manipulation. You can tell your husband that refusing to deal with this affair, is like if you both had just killed someone in your living room and have now thrown the dead corpse in the closet and locked the door. I don't care if you can't see it. Sooner or later (probably sooner) it will start stinking up the place. You have to do a complete spring cleaning of your marriage…
He may give many reasons why he does not want to discuss the affair, but the real reason is because it is hard for him to face his giant mistake. He is also afraid to tell you the whole truth about the affair, because he thinks if he does it will hurt you more. What he doesn't realize is that he can't hurt you more, unless of course he continues to withhold the truth. The thing that hurts the most about affairs is the lies. The only thing that hurts more than the affair, is more deceit, the unwillingness to be totally open and honest.
One of the biggest mistakes spouse's who've had affairs make is attempting to "protect" their spouse by minimizing or avoiding the truth. They somehow think to themselves that if you knew the whole truth it will be too painful for you. What they don't realize is that you have already been hurt to the maximum level possible. The only way he can hurt you worse is by lying (withholding relevant information is a form of lying) after he claims to tell the truth… 
I'm not suggesting unfaithful spouse's should unload all the gory details of the affair without being asked. The hurt spouse needs to be in control of this process, but what you need to know you need to know, and have a right to know.  (1)
Breaking Out of the Funhouse
Continued lies or withholding the truth keep you jailed in the funhouse. But, the funhouse is not fun at all. It's a place where you are shown different versions of reality depending on which mirror stands in front of you. You can explore every inch of the funhouse and get 50 different versions of images all competing to be assimilated as the "real" reality.
Keeping someone in the dark does them no favors. In the dark, you cannot see where you are and have no frame of reference for the objects you may encounter.
The dark is full of boogiemen, terror, and bumps in the night.
You have to navigate around with your hands, wondering if what you feel is an ordinary chair or an electric chair, a dinner table or perhaps a butcher table– or maybe it's something entirely more horrible.
As I said earlier, the imagination can be the cruelest of all since it will give rise to the most ghastly images. The imagination seems to never tire of creating worst case-scenarios that end in panic attacks.
In order to break out of the funhouse, your spouse must be involved. This is not optional—it is a requirement. Not only must your spouse be involved, your spouse must take on the role of healer.
Your spouse must set aside all their pride, their embarrassment, their entitlement, their ego, and their desire to be secretive in order to help you. This is a scary thing for most wayward spouses to do. If they have had an affair in the first place, there will be learned secretiveness, entitlement, egotism, rationalizing, and minimizing.
Even for people who have not had an affair, putting ego aside where one is guilty of a transgression is difficult to do. But, it does not matter if it is difficult. If someone has hurt another person, it is their duty to offer a real apology, show genuine remorse, become transparent in their actions, and to focus on the person they hurt. No one likes to be the bad guy in any situation. But, if the bad guy doesn't repair the situation, he goes from being the bad guy to the worst guy. There is no way to have a successful marriage with the worst guy (or the worst girl) on the planet.
Therefore, the only way to break out of the funhouse is to have your wayward spouse answer your questions.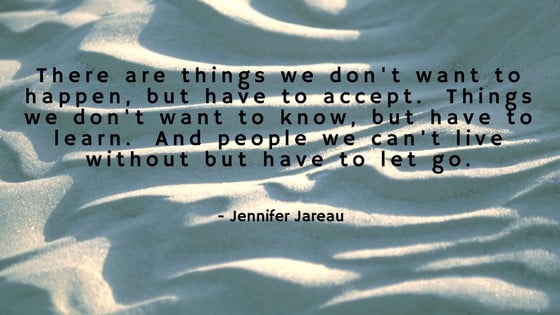 The Issue of Questions
While getting answers to burning questions can be a balm, it can also be a balm that leaves burn marks. You want to be enlightened, but if you get too close to that light you will get your wings scorched.
For example, you really need to know if your wayward spouse had intercourse with the other person. If you do not know, wondering will keep you up at night.
If your spouse had intercourse without protection, you must know because you must get tested for every STD under the sun. If the wayward spouse is a woman, it is likely she could catch a deadly strain of HPV from her partner. In fact, people can get HPV even with condoms. Therefore, you must know about intercourse. If your spouse won't tell you, you need to go get STD tests until you believe the affair has been over for some time.
Okay, so let's say that your spouse admits that he or she has been having intercourse with the other person on and off for six months. That is essential to know. But, here is the thing, there is a fine line being knowing the answer and going down a nasty rabbit hole from whence you may never return.
So, you know your spouse had sex. But, there are certain things that I would say are off-limits in terms of questions. This is specifically for the benefit of the betrayed spouse—not for the benefit of the wayward spouse. Intercourse is a deal-breaker. It doesn't matter where it happened and the smallest details of the intercourse is best not explored.
If you get offended or emotionally wounded easily, please do not read the next paragraphs and bullet points. The following is about very specific and graphic sexual acts and can cause some people to get triggered. Please be aware of that if you are not in a place where you can think about affair sex without becoming un-hinged. 
Here are some questions that I think are best left in the dark
They are no-go zones for the mental health of the betrayed spouse. Avoiding these are not for the benefit of the wayward spouse. Avoiding these questions help prevent some betrayed spouses from being so traumatized they may never recover. While there might be the occasional betrayed spouse who is at peace with knowing these things, many are not. So, it is up to you to consider carefully how details might affect you. We are all adults here and know all of the sexual possibilities out there. Still, there are things we may not want to know.
For male betrayed spouses here are some sexual questions NOT worth exploring:
Was his penis bigger than mine?
Did you have orgasms with him?
Did you have more orgasms with him than with me?
Did you swallow or spit?
Did he do that (fill in the blank) thing that is special between you and I?
Did he give you oral sex and was he better than me?
Did he do (fill in the blank) positions with you?
Was he better than me in bed?

https://www.emotionalaffair.org/steve-and-tom/
Yes, I know those are all terribly disturbing questions. And, if you think about it, knowing the answers to those specifically will not help you UNLESS the answer is no. What you need to know is if there was vaginal penetration, oral, or anal intercourse for health reasons. You do NOT want the details. You do NOT want those images in your mind. They will haunt you. Believe me. They will be terrible.
For female betrayed spouses, these are sexual questions NOT worth exploring:
Do you do that special (fill in the blank thing) with her?
Was her body better than mine?
Were her other (specific) body parts better than mine?
Did you tell her you loved her while having sex?
Did you feel emotionally closer to her while having sex?
Did you have the best sex of your life with her?
Did she do (fill in the blank things from porn) that I do not want to do?
Once again, you need to know about oral, vaginal, and anal sex for health reasons. Cold sores on the mouth can be transmitted to the genital region during oral sex. You should also get on-going tests for the dangerous types of HPV since they can take a while to show up.
To be clear, these questions are general guidelines. These are not a comprehensive list of no-go zones because everyone is different. Everyone is unique and people get triggered by different things.
Also, I think hearing sexual details is more difficult for male betrayed spouses than female betrayed spouses. Research has shown male betrayed spouses have a more difficult time recovering from sexual infidelity than women and that knowing details will crush them. Now, sexual infidelity is crazy difficult for women to recover from. But, the way men are wired, it makes it even more difficult for them—or so the research says.
Some may disagree with me and believe such questions are essential to healing. That has not been my experience, but everyone's experience is different.
Thus, these no-go questions are meant as a general guide.
In fact, it may be that one day couple's will be able to explore these areas without being triggered.
But, I would not recommend such questions for those who are in the midst of very hard recovery. It will just send them over the edge. These questions are best left for later stages, if at all.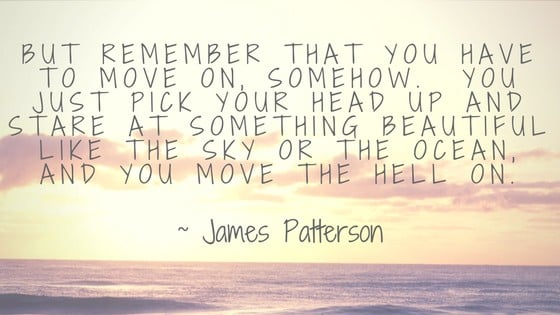 A True Story of How Such Questions Ended a Relationship
I wanted to offer a story about how exploring such questions ended a couple's engagement. When I lived in France, I was friends with many different French students as well a students from other countries.
My boyfriend and I frequently hung out with a French/Irish couple named *Maurice and *Tricia.  Maurice and Tricia were a very lovely couple and everyone noticed how Maurice was so in love with Tricia that it almost bordered on obsession.
At the time, all of the girls were jealous because Maurice was very attractive and because these women confused love with obsession. Tricia was a beautiful woman from Ireland with raven hair and clear, blue eyes.
In fact, I was looking through my photo album the other day and saw a photo with me and Tricia. Tricia was so unusually attractive that it stunned me anew to see her again. She had done some facial modeling and many different men had been interested in her. She was equally enthusiastic about men. She happy-go-lucky, frequented night-clubs and by the age of 21 she had had her share of many boyfriends.
On the other hand, Maurice had been shy and had also gone to an all-boys prep school. He had one short relationship before he met Tricia. Things were great between the two and they got engaged fairly quickly. It seemed to all of us they were meant to be together—a real fairy tale romance. (I think we can all look back and remember how immature we were at the age of 20.)
Then one day, Tricia made the deadly mistake of mentioning some of her prior lovers before she met Maurice. She wanted Maurice to do the same things sexually that one of her lovers had done before they met.
In Tricia's sexually-liberated mind, this was perfectly normal. But, it sent Maurice over the edge of sanity. Something shifted in their relationship. It went from warm and loving to Maurice pouting and brooding all day.
Then the questions started coming. Maurice wanted to know about every lover Tricia had had and exactly what they did sexually. And he asked all of those questions on the list I created and even more.
This caused him to visualize Tricia with those other men and this visualization started to drive him crazy. Each day he would want reassurance from Tricia that another man had not given her better orgasms or better anything. He would follow her around and ask her about it all day.
No matter how much she reassured him, he would ask the same questions every, single day. He told Tricia and the rest of us he could not get these images out of his mind.
He talked to everyone he knew about Tricia's former lovers, how upset he was, and he wanted validation from the rest of us that he was right to feel the way he did and Tricia was in the wrong. We all sided with Tricia and he said we were all 'crazy.'
Tricia begged him to get help from a professional. His parents begged him to get help from a professional. We begged him to get help from a professional. 
But, Maurice said we were all crazy and that what Tricia did was unforgivable. Maurice had gone over the edge of sanity. One day he even hit Tricia when she was talking about what to make for dinner.
Tricia broke up with him and he stalked her.  She dropped out the French university, went back to Ireland, and cut off all contact with Maurice.
During this time, it had triggered a kind of particular jealousy in my own (French) boyfriend. And then he started asking me "the questions." Now, I had not had the same experience with other men that Tricia had. But, that did not matter. One man prior to him was too many according to my boyfriend. Then he started obsessing. So, I dumped him and he also did not understand why. Fortunately, this was around the time school was concluding, so I was headed back to the U.S. anyways.
To this day, I don't know if this is a hang-up that French men have in general or if Tricia and I just happened to be so unlucky to run into super-jealous men. I figured out it was not worth exploring and realized having a relationship with someone from my own culture was easier for me.
So, what is the point of this story?
The point is that neither Tricia nor I had been unfaithful to our boyfriends.
But, that did not matter to Maurice and to a lesser extent my own boyfriend at the time. Maurice went insane over those images of Tricia with other men. I do not know what happened to Maurice, but I heard through the grapevine he had to drop out of school for a while and had gone fully psychotic.
Did Maurice have mental health problems before? None of us know the answer to that question. So, it could have been that Maurice had an under-lying condition none of us saw. We were all students at the time and were not into thinking too deeply about things. We were too busy planning travel destinations in Europe or attending to school work.
From my perspective now, I could theorize that perhaps Maurice had undiagnosed Obsessive Compulsive Disorder. Not all people with OCD are hand-washers or door-checkers. Some people with OCD have it manifest purely as perseverating on the same thoughts over and over again. Or, it could have been that Maurice had an undiagnosed anxiety disorder and he had been triggered. I truly did not know enough of Maurice to say for sure.
Back to the questions. If those questions were so disturbing to a couple of different men who were NOT cheated on, I cannot image what these questions and subsequent images would do to a man who has been cheated on.
This is why I say these questions are a no-go. There is a fine line between disclosure and getting pushed of the cliff's edge. You want to recover and not go to an insane place from which there is no return. We are jealous creatures by nature and jealousy can do very unappealing things to our minds.
Again, these are just suggestions on my part and they are based on watching relationships end due to knowing the answers to such questions.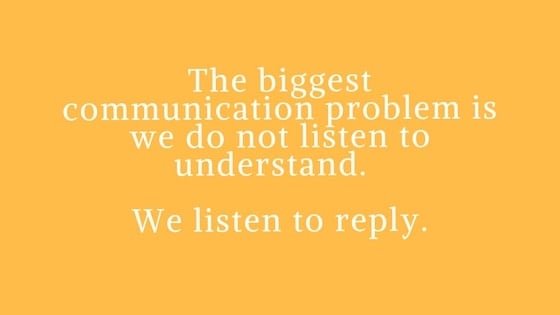 What Do You Do When Your Spouse Won't Talk?
Well, it depends on where you are at in terms of your recovery. If your spouse won't talk because he or she is still seeing the other person, it is likely they will continue to stay silent.
If they do talk and they are seeing the OP, anything they say will be filtered through the other person. Your spouse will in essence have become a puppet of the other person and the OP's viewpoints.
On the other hand, if your spouse has stopped seeing the other person and he or she does not want to talk, it is because of ego reasons OR because your spouse has no context for discussing emotions. This is especially the case for men who have come from families of origin who were emotionally shut-down.
Depending on the motive for your spouse's silence, there will be a couple of different approaches. If your spouse does not want to talk because of ego reasons and because he or she cannot empathize with your plight, I call bull$#!+. You must keep telling your spouse that you need to discuss the affair in order to process it.
If your spouse is quiet because he or she came from an emotionally shut-down home, it is time to visit a marriage counselor who knows how to speak with effectively with those who are emotionally shut-down.
If your spouse does not want to cooperate and yet they say they want to work it out, stress to them that there is no working it out unless you are able to process the affair. It is impossible to process an affair of a spouse will not talk about it.
Thus, let them know that your marriage will be held in an emotional holding pattern that will wear on both of you because you cannot progress. Stress to your spouse that your marriage will be in trouble for as long as you two cannot work through the affair. Silence will keep you in a purgatory-like experience.
Spouse As Healer
I mentioned the concept of the spouse-as-healer earlier in the article, but I wanted to explore that more and talk about why it is important.
But first, I wanted to talk about affairs as an addiction and how addiction programs stress that the addict must help heal those they have harmed.
If any of you have been to Alcoholics Anonymous meetings or ALANON meetings, you will be familiar with the 12 steps. Here are the first five steps of the 12-steps:
We admitted we were powerless over alcohol–that our lives had become unmanageable.
Came to believe that a Power greater than ourselves could restore us to sanity.
Made a decision to turn our will and our lives over to the care of God as we understood Him.
Made a searching and fearless moral inventory of ourselves.
Admitted to God, to ourselves and to another human being the exact nature of our wrongs. (2)
I realize that some will be uncomfortable with the word God, so that word can be substituted for any of the following: higher self, the universe, or higher power.
We know that 12-steps work and we also know that people caught in affairs have almost everything in common with people overwhelmed by substance addiction.
Here is a description of what happens to people who are addicted to substances. Notice the commonalities in the consequences of both drug addiction and the affair fog. While not everything in this paragraph will apply, you can use "affair fog" or "other person" in many of these sentences when talking about the drug or the state it induces:
"The drug-dependent person experiences mood swings related to drug use. Gradually there is a personality change and all activity and thoughts revolve around drugs. Judgment and insight are also impaired. Family relationship change- In the beginning the drug abuser starts avoiding family members. As the addiction progress, lying, stealing, and violence become a regular feature. Social Changes- The drug abuser starts to weaken his friendship with non-abusers, breaks promises, and lies… Financial Condition- The drug abuser spends all his/her money on drugs. As the need for drugs increase, more money is spent, leading to debt and borrowing and selling of goods from home, workplace, and school. Legal Problems- Drug abusers become involved in many illegal activities such as street crimes, violence, extortion, murder etc. Sexual Activities- Most drug abusers under the influence of drugs have inappropriate sexual behavior." (3)
Based on the above, here are the attributes that drug addiction and affairs share:
Mood swings related to the affair (which is the drug of choice)
Personality changes and activities and thoughts revolve around the other person (drug)
Avoiding family members – emotional detachment
Lying about their habit, stealing time that belongs to the family, and often engaging in verbal violence because the wayward spouse believes the betrayed spouse drove him or her to the other person
Breaks promises all the time
Spends money on the other person (drug) or often hides money in private accounts that are unknown to the betrayed spouse so that he can be with the other person (i.e. drug)
It is not uncommon for someone to be murdered when there is an affair: betrayed spouses, wayward spouses, and the other person.
Inappropriate sexual behavior (sex outside of marriage in inappropriate and wrong)
There are a lot of commonalities between addiction and affairs.
I am going somewhere with all of this. If there is a correlation between addiction and affairs then it is helpful to look at the 12-steps and see if they can be useful. Indeed, they can be useful; specifically, steps four and five.
In order to work through the process of addiction and to heal, the addict must make a fearless moral inventory of himself and confess what he did wrong to those he harmed (steps four and five).
In terms of affair recovery, the wayward spouse must be the healer. If he or she is to be the healer, he must follow steps four and five. The wayward spouse cannot be a healer without doing a moral inventory of their wrongs and confessing such wrongs to the betrayed spouse. Therefore, one cannot recover while refusing to discuss the affair and the harm it has done.
The wayward spouse must enter the proverbial funhouse with the betrayed spouse and be completely honest about which mirror reflects the actual reality. Only the wayward spouse can do this. The wayward spouse must take on the role of healer. Now you know why this is so.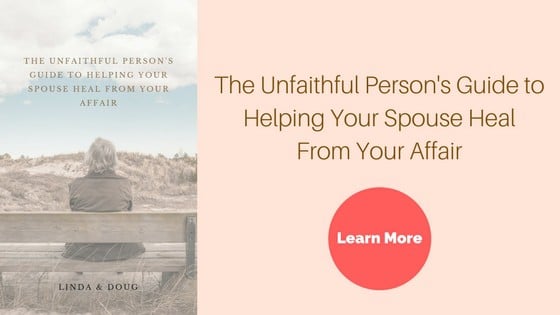 Note to Wayward Spouses
If you think that staying silent to preserve your betrayed spouses feelings will help, you are wrong. You are staying silent because you do not want to recognize what choices you have made and how you are responsible for hurting the one to whom you made a vow of fidelity.
You must take a fierce moral inventory or yourself and remove your 'denial glasses.' If you feel ashamed while doing your moral inventory, you are most likely on the right track. Do not suppress that shame because it will be your teacher.
If you tell your betrayed spouse to "just get over it," you are absolutely on the wrong track. You will learn nothing about your deeper motives for having the affair and you will be doing a great disservice to yourself and your spouse. As long as you stay silent, there will no be getting over it.
It is time to look inside yourself and find that one shred of integrity that is left and use it to start talking. You can become a good person again and have a good marriage. But, you cannot do it by hiding the details.
The truth always comes out and when your betrayed spouse learns all of the details you have withheld, you will be in a mountain of trouble. If you still want to work on your marriage at that point, your betrayed spouse may be unable to work through it. Another D-Day might shove your betrayed spouse past the point of no return. Regardless, your betrayed spouse will be re-living D-Day all over again.
It's time to stop worrying about protecting your ego and to start rebuilding your marriage. But, that requires honesty, willingness, vulnerability, and most of all putting your ego aside. You made the choice to get your marriage into this mess, now it is time to be the healer.
In Summary
In order to heal from an affair, a wayward spouse must be willing to answer at least some questions. He or she may not want to answer all questions, but if he or she is willing to answer some questions, that is a good beginning.
The problem comes when a wayward spouse refuses to answer any questions. If they refuse to talk at all, it will create a marriage in limbo. If any of you are in this situation, I would recommend that you have your wayward spouse read this article. In fact, it might be good for all wayward spouses to read this article to give them an idea of what it is like to be betrayed.
This article is a guideline for discussion. I have not provided lists of all details that should be discussed or avoided. Only you can decide what you need to know and what you can handle hearing. I merely ask that you reflect on the outcome before asking certain questions. Once certain things are known, they will be hard to forget. While they will not be impossible to forget, they will require you to do a lot of reframing of your perception and that takes a lot of time and extensive work with a good therapist.
Finally, if your wayward spouse is not willing to talk, see if he or she will agree to have a facilitated conversation with a therapist or marriage mentor. If he or she does not agree, then just keep trying. You are with it!
As always, thank you for taking the time to read my articles and I wish all of you well. I understand that not everyone would like to make a comment to a post, although all are welcome to do so. If you prefer to contact me directly with a question, you can contact me at sarah.emotionalaffair.org[at]gmail.com.
Sources:
Brian and Anne Bercht. What If My Spouse Won't Discuss the Affair? From http://beyondaffairs.com/communication/spouse-wont-discuss-the-affair/
The 12 Steps of Alcoholics Anonymous. From https://www.addictioncenter.com/treatment/12-step-programs/
Characteristics of Drug-Dependent People. From https://www.drugabuse.gov/international/abstracts/characteristics-drug-dependent-people