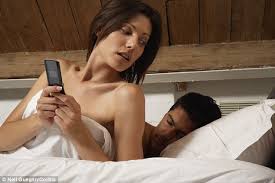 By Sarah P.
This is Sarah's second installment of her series on the leverage a betrayed spouse has after infidelity.  This post will address the leverage men have when their wives have been unfaithful.  (To read the first part of the two part series, you can  click here.)
Most of the articles on this website are geared toward women who have been betrayed. But, it turns out there are a growing number of men who are being betrayed as well.  It's no longer a one-way street and estimates range between a quarter to a half of all women engage in an extramarital affair during their lives.
Yet, trying to find good online resources for betrayed men has been a real struggle. There are plenty of lists out there about why women cheat as well as yellow journalism articles. There are resources, but many of them are not great. In fact, tons of resources for betrayed wives are out there, but resources for men have not caught up. I believe this is because men have a history of cheating all the way back to the cave days. As they say, sperm is cheat, whereas pregnancy is not.
If you are a man who has been or is involved in a marriage when your wife cheated, this article has been written for you. We will discuss the type of women who cheat, the psychology behind why women cheat, and then discuss the leverage that you have if your wife will not leave her lover.
Men and Women are Indeed Different
The fact is that men and women are different, all the way down to how the male and female brains are constructed. Male brains are larger, and female brains have more white matter that connects the two hemispheres. (1) These differences can be observed in how language and math acquisition works for both genders. Generally, boys develop math skills four years ahead of girls and girls develop fine motor skills many years ahead of boys.
Thus, I wanted to stress in this article that while men and women have many commonalities, inherent gender differences are present and hold strong. I would also like to state that gender differences are not equal to one gender being better than the other. I believe that our differences complement one another.
But, the overarching issue here is that because we are different, we also have distinct ways in which we respond to marital infidelity. I will be bringing these differences out in the article and I will also be writing about generalities that are found within each gender. Therefore, I will not be spending time on stating obvious caveats for ideas such as: women are emotional (but some men are emotional too). 
After reading several sociology studies as well as a personal accounts, I have come to the conclusion that there are roughly four categories of female cheaters. Of course, a woman's motivation can overlap, but for the sake of clarity, I have broken them down into these four:
The woman who cheats to feel needed/wanted
The woman who cheats in order to "feel alive again"
The woman who cheats for sexual satisfaction
The woman who cheats for revenge
Before I examine these in detail, let me say up-front that cheating is always a choice and therefore the person who commits infidelity must own up to their behavior rather than blaming the betrayed spouse.
I would also like to state that women who cheat for the identified reasons are often emotionally immature or have preconceived notions of marriage that are incongruous with the reality of marriage.
An example of this would be that a woman might believe a husband is supposed to be everything to her emotionally and physically, while also 'completing' her and being a knight in shining armor. Such a mythical figure only exists in romance novels.
A good marriage is one of give and take, while both people already feel complete within themselves and both partners have the emotional maturity to meet their own needs. Good marriages versus romance novel relationships are in opposition to each other. But, even then, it's just not as cut and dry as we would like it to be.
Finally, I would like to state that since many betrayed women come to this site to seek solace and to heal, the female subscribers who have been betrayed are not at all the type of woman I am describing. I would venture to guess that the female betrayed on this site are quite the opposite of women who are unfaithful, so I mean no harm to betrayed women.

The Woman Who Wants to Feel Wanted
I turned to the right [other] man for comfort for many years and hid it because I wanted my family to remain under the same roof. The biggest reason I strayed was the complete lack of attention I was shown [by my husband]. No birthday or Christmas cards, no gifts. He stopped saying 'I love you. It's really easy to fall out of love when you feel like your spouse is a roommate you co-parent with."  (Anonymous)
A woman's soul blooms when she is in a relationship with a husband who regularly lets her know that he loves and cherishes her. Most woman need a man who makes her feel like she matters, but each woman's needs differs.
Some women like small gifts, some like compliments about everything she does and is, frequent shoulder touching or hand-holding, and phone calls just to say "I love you" during the day.
There are so many ways to make a woman feel loved and cared for but they need to be practiced on a regular basis. Many men are willing to put in the effort during courtship because they have a goal: to get that woman as a girlfriend or wife. But, once a man has reached his goal, he might stop doing the things that made a woman want him in the first place. He may keep up the courtship even until the first child is born. But, at some point he usually stops. This is extremely hurtful for a woman and it is a kind of pain that she cannot happily live with.
A lot of women respond to what in their minds is akin to being ignored by just becoming a shadow of their former selves. They desire to feel special and needed just as they did before, but that need is no longer getting met.
Some become clinically depressed, especially if they have spoken with their husbands many times about their needs and the husband has ignored or belittled them. Women are simply too moral to cheat then disappear inside themselves and live a life of emotional pain and drudgery. This is very bad news for a marriage because the woman will have checked out.
Other women may decide to get these needs met from an affair partner. In fact, there are some women who may not waste a second getting those needs met by an affair partner, rather than speaking with their husbands. Women are generally taught to be polite, not to offend others, and not generate conflict. Therefore, it's easy to slip into another man's arms rather than generate conflict and upheaval.
The Woman Who Wants to Feel Alive Again
He would take me to fancy restaurants and it was great. I could have this whole other life where I was a good mom and then another life where I was jet setting, being able to wear makeup again, pretty bras, dressing up… I think that was the most important part. Even though you know it's wrong, the immediate gratification suffocates what you know is right." (Anonymous)
When the excitement of the marriage rollercoaster ends, a woman who doesn't know how to meet her own needs might begin to feel dead inside. This type of woman is used to excitement coming from outside of herself. She is used to a man making her life feel complete because she may not have the tools to make her life complete. She becomes easily bored and doesn't know how to engage with friends, hobbies, volunteer work, or other things to make her life interesting.
She may not understand that a husband's job is not one of entertaining her constantly. It is my personal belief that these women cannot stay loyal for very long if a 'fun' opportunity presents itself. She has a high chance of glomming on to a man who makes her feel alive again.
On the other hand, Frances Cohen, PhD., says it might be as simple as this:
She feels trapped, bored, powerless, and lonely. Her brain chemicals are on strike. Serotonin is in short supply as is dopamine, vasopressin and oxytocin─brain chemicals that ensure good moods, bonding, and passion. To top it off her husband doesn't get it. He's too busy trying to get ahead to get into her. Along comes an attentive, sexy admirer and bingo!" (2)
Please note that it is not a husband's job to constantly entertain his wife. It's good to have a balance where both partners keep things fun and exciting, but it's up to both partners.
I would imagine that husbands in this situation feel particularly burned because it is simply impossible to be a stable, good provider and at the same time be a spontaneous, who-cares-what-tomorrow-brings type.
The Woman Who Wants Sex/Passion
My marriage lasted over 10 years. I couldn't make him happy and he couldn't make me happy. Sex had become like showing up for an army physical. Eventually I just wanted more: more positive communication, more kindness, more desire, just more. So I cheated…and the sex was spectacular. It had been years since I had that kind of desire for someone." (Anonymous)
This type of woman still wants the cerebral aspects of coupling, but the sex part takes a much larger role. I have found that women rarely admit to being driven by the sexual aspects of an affair. Rarely do women admit to flat-out being sexual people and having an extremely high libido. But, it seems just as many women have a high libido as there are women who have a low libido.
But, we have a neat and tidy cultural myth that says men are sexual beings and are driven by an intense need for sex while women have sex because it's what they are supposed to do to please men and to assure that the man sticks around to raise children.
There is certainly some truth to this. But, it implies that women don't like sex—in fact, a nice girl doesn't like to admit to enjoying sex. Because the underlying message that women get in this culture is that if you are a nice girl, you are not sexual. In fact, this plays in women's favor since research has shown that men still greatly value a mate who has very little sexual experience.
Let's consider the root of that myth that nice girls don't like sex. I believe it comes from Christianity and the idea that a good Christian woman is not a sexual woman. In fact, this even extends to wives. A good Christian wife does her duty for her husband, but she should not show too much enthusiasm. If she does show it, then that might make her a sexual woman. A sexual woman is prone to vice and might mess things up the way Eve messed things up.
Now, modern Christians may not indulge in this stereotype, but we cannot ignore that this was how it was for many centuries. Take a look at the Puritans and the Victorians. In some circles, their influence is still felt today. This is still largely a Christian nation and because of that, this cultural influence still exists.
But, because of my ethnicity and my religious beliefs, let's just say I have a strong knowledge both of Judaism and Christianity. So, I wanted to discuss the Jewish view on this since this is the exact opposite for Jews.
Even thousands of years ago, Jews knew that women were sexual beings and instead of denying it or repressing it, they found a way to make a woman's sexuality safe. In the marriage contract that was invented several thousand years ago and still persists to this day, the Jewish husband has the following duties to his wife: to provide food, clothing, and regular sex.
If a husband should not provide any one of these three things, this is grounds to grant a Jewish divorce. In fact, a woman's right to regular, pleasurable sex from her husband is referred to as onah in Hebrew. This right even extends to post-menopausal women, as it should.
Why Affair Sex Matters: An Unflinching Look at Sex and Its Harmful Affects
Thus, the ancient Jews knew that women were considered and still are considered sexual beings with bodies built with a tremendous capacity for pleasure. Instead of suppressing and repressing it, Jews added it as a woman's right guaranteed under the marital contract.
In fact, a certain amount of sex per month is required per the marriage contract. But, the times when a couple is permitted to have sex is also defined and can only occur during a certain window of time. Sexual relations are to occur after a woman has stopped menstruating and after she has immersed herself in a ritual bath (mikvah). I believe this serves several purposes: It allows a woman free reign to discuss and to ask for her sexual needs to be met, it forces couples to 'couple' (no more headache excuses), and it creates a perpetual sexual charge in a marriage since some times of the month are off limits. Indeed, Jews actually believe that sexual coupling within marriage gets them closer to God.
Coming back to the topic– when it comes to affairs, we cannot continue to believe that women are not sexual creatures. We must realize that not having sexual passion in marriage is a real motivation for some women to stray. Ignoring this fact or doing things that would subconsciously seek to repress a woman's sexuality does marriages no good.
An example of this is that after most men marry, they would like for their wives to dress classy and conservative and not display anything that would show them as sexual creatures. Yet, these same men might frequent the Hooter's establishment. If not, they are sure to get whiplash every time they see an attractive woman in a low-cut top or extra short shorts.  I believe that this type of thinking creates problems subconsciously because it is creating that idea that a wife = non-sexual, other women = sexual.
In some cultures, like Italy, this actually drives men to no longer see their wives as sexual and so they do not permit a wife to express her sexuality within marriage. This causes big trouble for everyone. This idea might subconsciously cause some men to not allow their wives to express her sexuality even within the bedroom. But, no matter, a woman still has a choice and if she makes such a choice, it is her fault. I always hold that someone should get formally separated and state why before entering into an affair.
Or it simply could be that a woman has a type of sexuality found more commonly in some men. There are women who happen to enjoy having sex with multiple partners and who tire easily of monogamous relationships.
In today's society it is possible for women to do this successfully since a woman no longer must worry about pregnancy if the proper measures are taken. I have no problem with women who choose to indulge in a variety of partners. But, I do believe they should not marry.
What's more alarming though is data that has come from a study as well as Ashley Madison. A new kind of woman is emerging. There are a lot of women out there who consider themselves happily married. But, they simply want sexual variety and have no intention of leaving their husbands or having their husbands find out.
A recent study backed up the idea that women simply lose physical desire for a partner over time, no matter how attractive a partner is or if the woman is in love with her partner. (3)
This would indicate that many women are just like many men who cheat. They are happy with their marriage and yet they still desire sexual variety. This is truly scary because for many centuries it has been the woman who has kept the marriage in tact. One person must do it. If both people are doing it, society is heading for a disaster. I truly believe that stable marriages without adultery create stable families. In turn, stable families create a stable society.
Revenge
This type of infidelity is very clear: a husband cheats with one partner or perhaps multiple partners. His wife becomes so hurt and fed up and she decides to cheat as well.
When a woman has cheated for revenge, all bets are off. The man made the choice to cheat first and thus gave up his rights to the marriage contract.
Let me say that as a woman, being cheated on by a husband or fiancé hurts just as much as it hurts for a man to be cheated on by his wife. Evolutionary psychologists like to suggest that men are wired to cheat. I do not believe men are wired to cheat. I believe that since men controlled society for so long and did not need to fear becoming pregnant, it made it easy to cheat and so they choose to cheat since there were very few repercussions.
But, now that women can both support themselves and find ways not to become pregnant, they are also making the choice to cheat. If it were true men are wired to cheat and women aren't, we wouldn't see an equal number of wives cheating. At the very least, we could change that to both men and women are wired to cheat, because that would follow the logic of evolutionary psychology. But, that's complete rubbish. Cheating is always a choice.
What Can You Do? 
The thing that I believe the first three types of women have in common is that they have mismatched expectations of what marriage will be like. There are always rough patches and some women do not have the emotional reserves or maturity to get through a rough patch. Or, they don't have the tools to communicate with their partners in ways that are helpful and make them understood. On the other hand, women who cheat for revenge are different. I believe some of the most psychologically mature women are capable of doing this out of pain or simply out of being fed up.
But there are ways to handle this…. 
If you lived in South Korea where adultery is against the law, you could send your adulteress wife or husband to jail. But, since most of us readers live in the Western world governed by Western laws, we are not afforded that type of leverage. Let's face it, if adultery were illegal and if people went to jail for it, that would serve as a deterrent and force would-be adulterers to think twice. There's simply no pay off when the price of the other man or woman is jail time.
As a man, your only real leverage is in taking total control of the situation. If your wife has left her lover, you must take concrete steps to ensure that they no longer contact each other in any way. If she needs to change jobs or if you need to move out of state, then so be it. I would advise that you write this out in a mutually agreed upon informal contract that details the do's and the don'ts of going forward. I would also recommend seeing a marriage counselor twice a week.
If your wife will not leave her lover, move all of her things on to the porch. Be unwilling to have any contact with your wife unless she does two things:
Leaves her lover (including cutting all casual contact) and…
Enters marriage counseling with you.
When you interact with your wife, everything about you should be authoritative and uncompromising. You must stick to your guns regardless of how much she cries, manipulates, or pleads. The bottom line is that she is wrong and you must stick to your guns. She must leave her lover or there is no deal.
Here is a tidbit about female psychology: regardless of what women say they want in a man, what a woman actually responds to and does is often times very different.
When I speak to many women, I hear them say that they want a good provider, someone who is good with children, someone who is nice to them etc. A lot of women genuinely want these things and mean it when they say it. On the other hand, there are some women who say they want these things, but in the end don't appreciate these things when they do have them.
After all, the guy who is stable financially, a good provider, a great dad, and "nice" is generally not the man who is going to jet set, have passionate sex, or purchase lots of gifts. The problem is, if he is doing all the "nice" guy things, he may not have time for the rest of stuff. Being a good provider takes a lot of time.
Psychologists have observed that the behaviors that create love and stability are completely at odds with the behaviors that produce passion. So, don't ever take on her mistake as yours. (However, this advice only applies if you have never had an affair.)
Affairs are never justifiable because they involve choice. No one holds someone else off the edge of a cliff and says, "Either we have an affair, or it's your life!" In fact, if such a thing were to occur, the person being threatened at the very least would call the police and file a restraining order. So, it is imperative that you don't listen to the justifications or the manipulations. If your wife wants to stay married, she must cut all contact with her lover and go to therapy with you (and also separately).
So what if a wife leaves for her lover?
Here is the thing about proverbially putting your wife's things on the porch if she does not leave her lover. This may have been what she has been waiting for so that she could get a divorce. Some women are so hell bent on being selfish and pursuing a divorce no matter how much damage this does to their children. This is entirely wrong.
Occasionally I have come across some of the father's right sites online. I have noticed that a husband's number one concern is 'being taken to the cleaners' and losing custody of his children after divorce. This is a legitimate concern. Since many states operate under no-fault divorce, a woman cannot be held accountable for her actions.
What's worse is that the legal precedent has always been that a woman automatically gets custody of her children. In some cases a woman should have primary custody, in other cases she should not have primary custody.
When a wife leaves for a lover, and when her marriage was not abusive, either emotionally or physically, I believe it is a bad idea for a woman to get primary custody. There are statistics that show when children are sexually abused, it often occurs at the hands of a stepfather. So, I feel your pain because we all want is best for our children. We don't want children exposed to the other man (or other woman). So, I know from a man's point of view it feels very unfair and oftentimes it is unfair.
I witnessed a recent example of this phenomenon. An acquaintance's husband cheated on her and left her. She got a job as a nanny/maid for a wealthy family that was in the middle of a divorce. Both parents had high-powered careers. But, the wife cheated on her husband with a man in a different equally high-powered field and left her husband for her lover. The wife recently got married to her lover and she mostly has custody of the children. But, it's a really bad situation for the children because the wife now neglects them, in favor of her lover. The lover is quite mean to them and doesn't want them around. The two elementary-aged children have had mental breakdowns from the stress and the mom still does not care. The father is wrangling for custody, just as he should be doing.
So, if you are specifically in a situation where your wife has left for her lover and is endangering your children emotionally or physically, I believe you must hire an attorney who specializes in father's rights and who has a history of winning tough cases. I do not believe women should always get custody.
To summarize, the leverage that you have as a husband is standing strong and asserting your rights. That is, if your wife had an affair, you have a right to have your wife back. But, forcing her to leave her lover for good and going to marriage counseling is the only way to do this. If she is unwilling to do so, you must place all of her belongings on the proverbial front porch, i.e. she must move out.
There is nothing that says you have to stand by a woman who will not leave her lover. Also, if she refuses to leave, I would appeal to her conscience and let her know that she is willfully harming her children and she is being a terrible mom. She needs a really strong reality check. If she moves out and continues to see her lover, consult with the best father's rights attorney that you can find.
Unfortunately, this article only scratches the surface for the male experience with an adulterous wife. If you are a man in this situation, please know that your wife's actions do not reflect on your worth as a person or on your masculinity. They reflect on her and her lack of immaturity or integrity as a person. As always, stay strong and never forget that your wife made a choice and this has nothing to do with you.
Please tell us your story— what have you been through and what has worked?  You can share in the comment section below.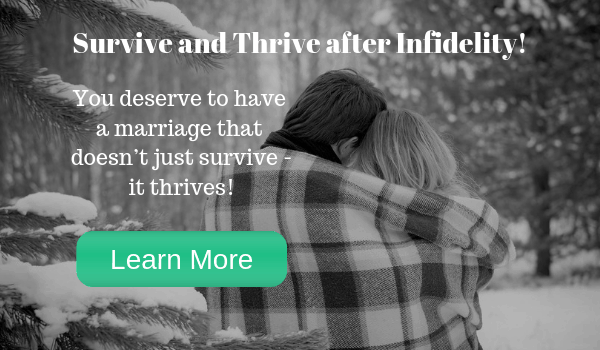 Sources:
Web MD. (n.d.) How Male and Female Brains Differ. Retrieved March 30, 2016, from http://www.webmd.com/balance/features/how-male-female-brains-differ?page=2
Cohen, F., PhD, (2009, July 6). Why Women Have Secret Lovers: A secret lover is a desperate plea for help and a catalyst for change. Retrieved from https://www.psychologytoday.com/blog/love-doc/200907/why-women-have-secret-lovers
Ghose, T. (2014, August 16), The Real Reason Women Cheat. Retrieved March 30, 2016, from http://www.livescience.com/47404-why-women-cheat.html