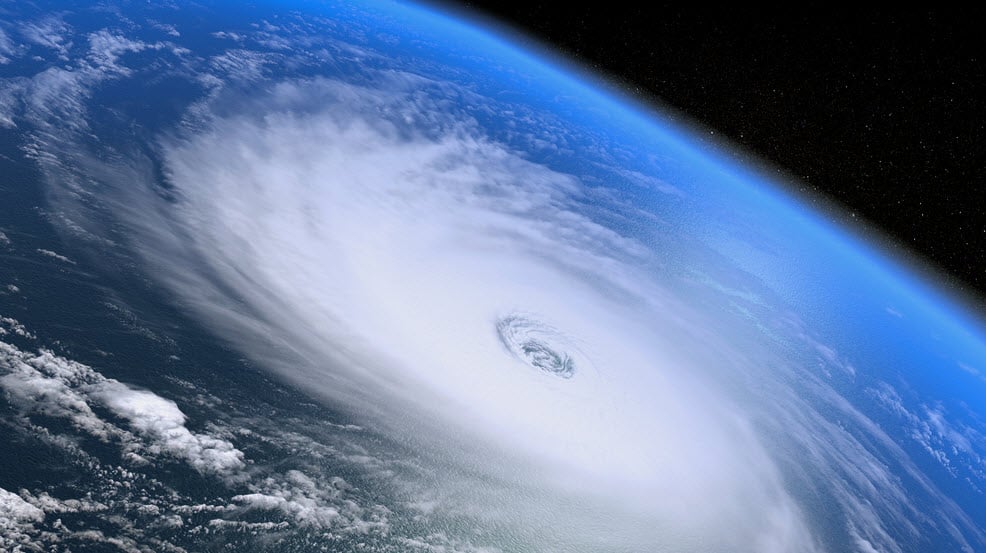 By Doug
For the last two weeks there has been a perfect storm of sorts brewing in our household.  A perfect storm of emotions for Linda, that is.  Monday night that storm finally hit and all hell broke loose.  It was like we went back in time three years to when I was involved in my emotional affair.  We talked, we argued, we cried, we yelled – and then it was calm again.
There were primarily three ingredients that combined together to cause this perfect storm of emotions, and one final straw that pushed her over the edge: (1) Stress caused by school starting up again and Linda having a class with some seriously behaviorally challenged third graders; (2) Her typically emotional time of the month (if you get my drift) and last but not least; (3) The third year anniversary of our D-day.  The final straw was a comment from a blog reader.
Monday nights are usually a night where I look forward to some alone time with Linda after she gets home from work.  The girls have soccer practice right after school and then immediately head on to dance classes for a couple of hours.  Normally, when we have this sort of time together during the week, we make ourselves a nice dinner, talk a little bit about our day and then maybe go for a walk or just lounge around depending on what kind of a mood we're in.
When Linda got home we chatted for a few minutes and then she went down the stairs to my office as she normally does to read the days comments from the blog.  She came back upstairs after a bit and seemed quite shaken.  She had just read a comment from one of our readers who mentioned that her husband had reinitiated contact with the other woman – the final straw for her – and that she would be filing for divorce very soon.
This comment really shook Linda – more so than usual.  She told me later that she had been trying to maintain control over her emotions for the last week or so and this comment sort of sent her over the edge.
Many of the questions, emotions and feelings came flooding back to her.  What resulted was about a three hour discussion of things that we hadn't talked about in months, though we had certainly talked about them numerous times before.  Our discussion became heated at times and there were tears shed by both of us.  To paraphrase the great baseball player, Yogi Berra, it was like deja vu all over again!  It was not a great night to say the least.
Along with the other influencing forces, our D-day anniversary (obviously a massive affair trigger) ignited memories of pain, sadness and despair that have been dormant for quite a while.  Most of what she was feeling is the direct result of fear.
If you recall, fear was the topic of last week's discussion.  Fear is a tremendously effective motivator, yet at the same time can be a "paralyzer" and can hold you prisoner if you let it.
Outside of having the occasional flashback of the affair, she has two main fears that are occupying her thoughts.  One of the main things that she still fears is that I would one day run into Tanya somewhere, and would all of a sudden have this massive flood of feelings and such that I would maintain contact with her and eventually leave our marriage.  The second fear of hers is whether or not she will be able to meet all of my needs over the long haul. She fears that if not, then I will again be vulnerable to another woman.
No verbal reassurances on my part (and there have been many) seem to have been able to help her with these fears, which I understand.  You see, it's tough to convince someone who has gone through what Linda has as a result of my emotional affair that there isn't any way that it could happen again.
So now I'm thinking to myself, "What can I do to eliminate these fears, or at least lessen them to an extent where they are not a factor?"  I agreed with myself that it really all boils down to transparency and communication.
First of all, I need to continue to be transparent in everything that I do, but I really need to kick it up a notch and be more transparent with my feelings.  I tend to tell my feelings only when I'm asked.  I rarely offer them up on my own, though I'm better at it than I used to be.  Just not a guy thing I guess, but it's something that Linda wants and needs more from me, so I will attempt to get better at it.
Secondly, we have certainly learned to communicate better as a result of this whole mess, and we made a promise to each that if we start to slip back into that mundane marital rut that we were once in, I would let her know – and she would do the same for me.
We no longer take each other (and each other's needs) for granted but sometimes life does tend to take over and old tendencies can start to reemerge.  We agreed that those tendencies need to be nipped in the bud immediately and actions steps need to be taken to get things back on course.
As a side note to this point…Think about your typical day and how hard it can be to work on a relationship when you have all this other crap going on.  I won't bore you with the details but Tuesday (a typical day for us), we were all on our way to work or school by 7:15 in the morning and we didn't return home until after 10:30 at night.
Even so, Linda and I managed to slip a couple of hours of time for each other in there by going out for a quick bite to eat, a couple of beers and some conversation while the girls were at dance class.  We were both appreciative of that valuable time together even though it wasn't anything special.
At times Linda does have a habit of trying to over-analyze my actions and the things I say (or don't say) to the point where it causes her to be fearful and insecure.  Other outside influencers don't help matters either, but I think these two simple strategies will help Linda get over her fears and help eliminate the painful thoughts that tend to circulate around her brain at times.
Obviously, I can't be sure that there won't be another perfect storm at some point in the future, but I will do what I can to transform it more into a gentle summer rain shower – and ultimately a bright a sunny day. Any additional helpful suggestions from you guys are certainly welcome.